astorath to dante?
---
Im getting some sanguinary guard soon and astorath the grim in the post.

Is it feasable to convert astorath to dante?

Axe, wings, jump pack, artificer are all present and i an covnert a inferno pistol onto his wrist. Then scrape off his face and place a thinned out death mask over his face?

ideas?

-ste-
---
can be done, i used the model as a base for my mephiston conversion and it worked out fine for me.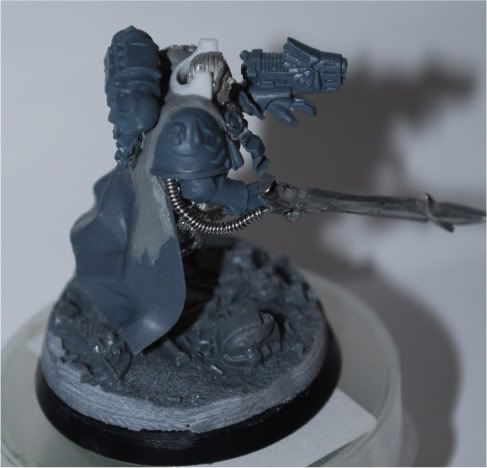 ---
there is no 'overkil'l, there is only 'open fire' and 'time to reload'
It's an age old dilemma. You want to set everything on fire, but you can't steal stuff while it's burning. Don't let your passions run away with you! Do things in the correct order! Pillage, THEN burn!
http://www.schlockmercenary.com/index.html
its all fun and games till someone loses an eye, then its fun and games without depth preception.
---
iv just changed his axe to a two headed axe and put an infernus pistol up the pole. I found the face looks quite good as a death mask sprayed up gold. i also thing the flowing hair is a nice difference
Anyone kid who says "hey you can't use him as dante" i'l say its my space man :L haha
But i think it looks pretty good so far, i am nto putting any of my wings on teh sanguinary guard i think they look pretty awesome without them
-ste-
Lower Navigation
astorath to dante?