Senior Member
Join Date: Jul 2009
Location: Indiana
Posts: 383
Reputation: 1

Lemartes/Jump Chap
---
Once again, as I don't like the normal character models, I made my own. This guy has been done for a little while, but I forgot to do that picture thing. So, here he is. My take of Lemartes or my standard Jump Chaplain.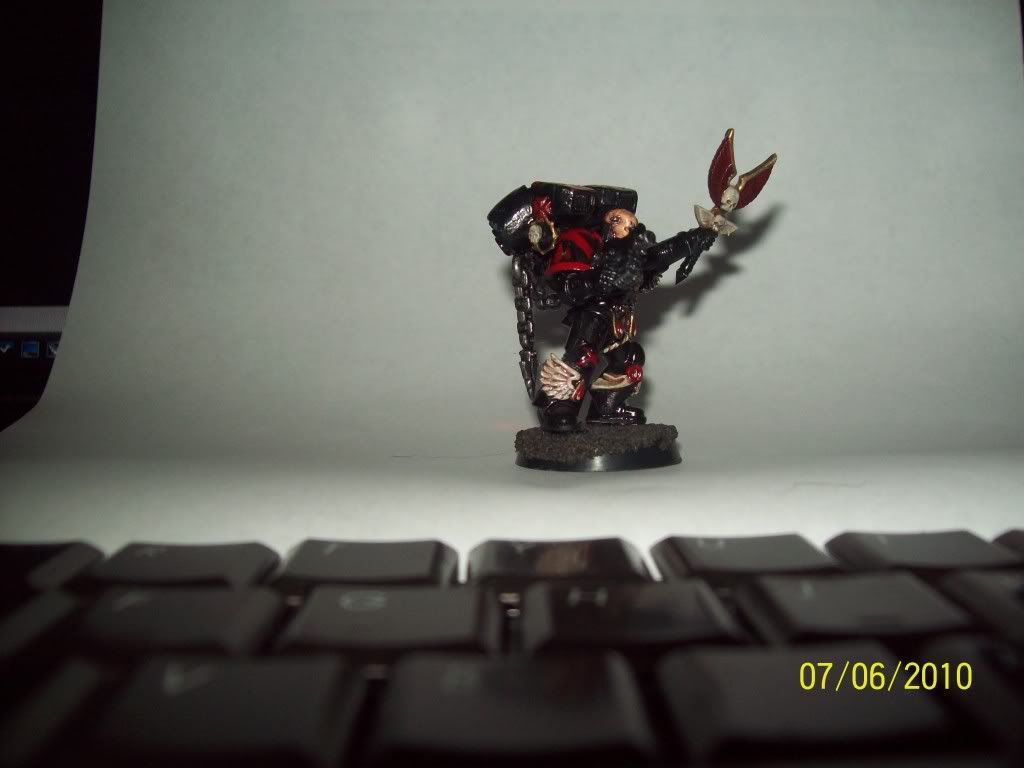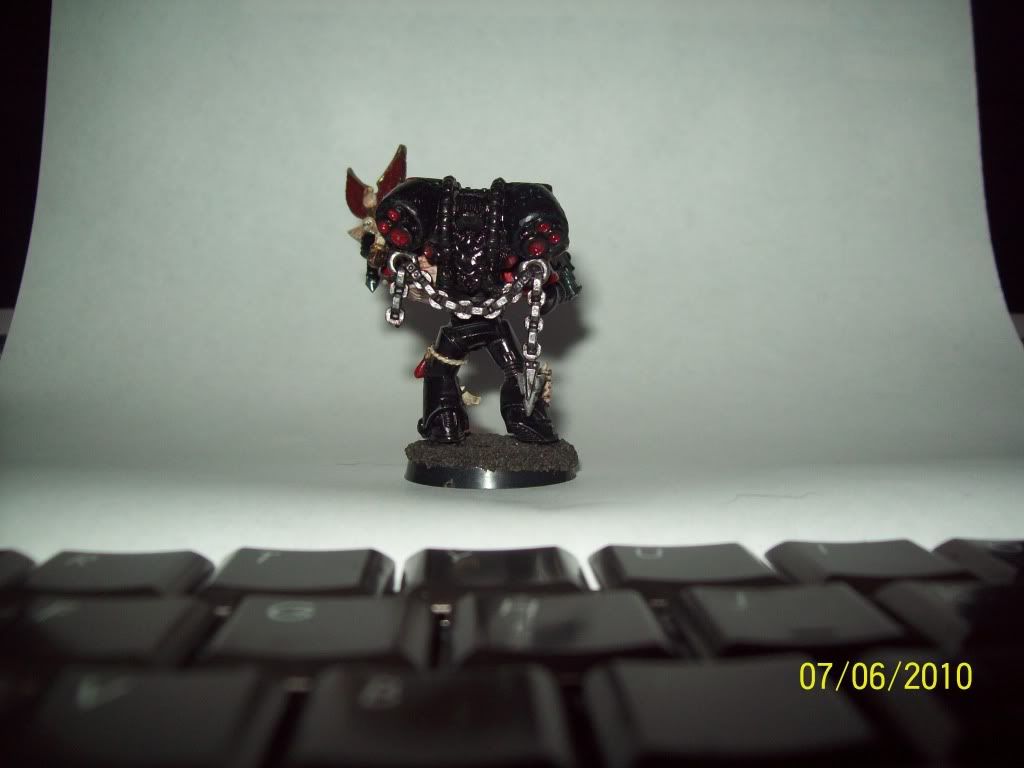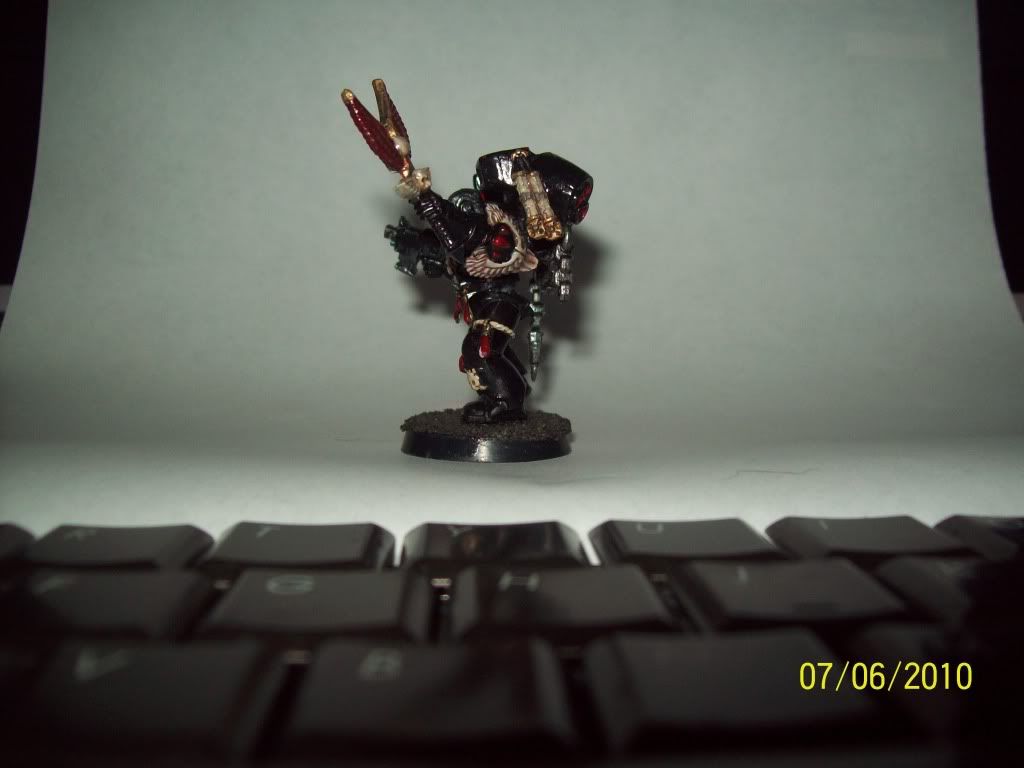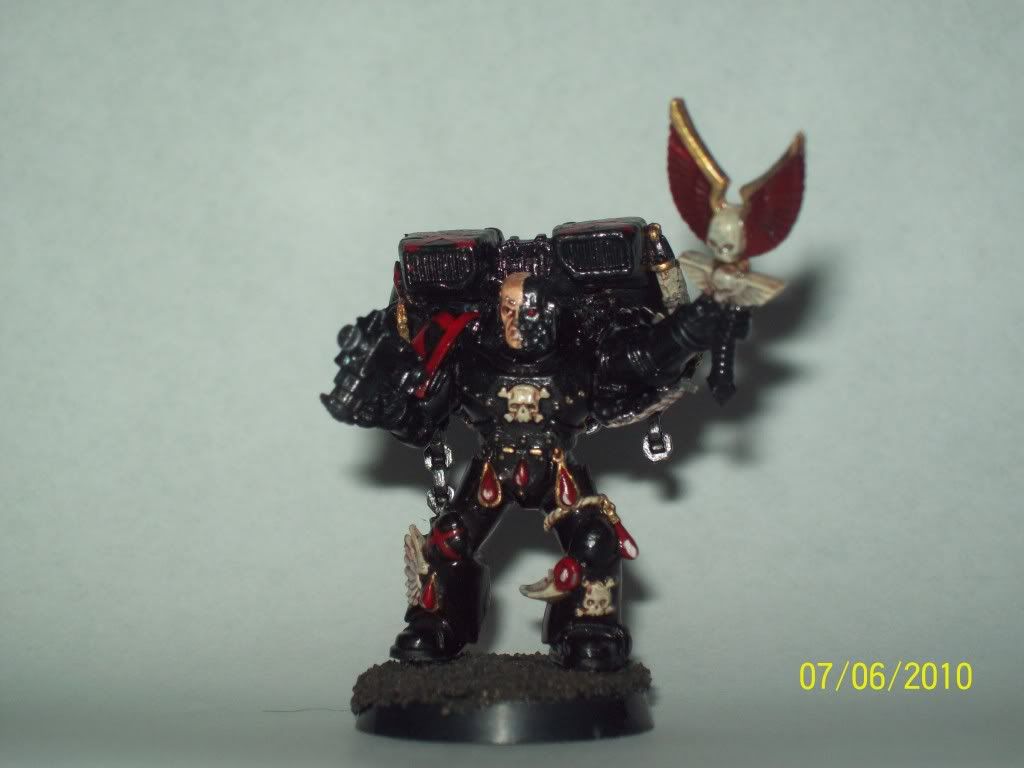 ---
Your Chaplain looks pretty awesome. Especially his face, as lav25gunner noted. Jump Chaplains are beasts, and I never run my army without one. Though I still prefer the metal model personally, it's good to see some variety around the net. Good work.
Senior Member
Join Date: Jul 2009
Location: Indiana
Posts: 383
Reputation: 1

---
Thanks. His face is pretty simple. Black undercoat, Elf Flesh, and a few thinned Ogryn Flesh washes to get the deep parts filled in, then the eye was done..the Cybernetic part is just a Mithril Silver with Black wash over it to give it the dark metal look.

I'm quite fond of him. I'm not big on the character models..and as I am playing a successor, it doesn't feel right using a BA character model in my army..so I make my own counts-as.
---
the colour of the metal on the face and the eye reminds of the terminator. The chain is a very nice addition that works really well. good job
---
If you shit in one hand and wish in the other we all know which one will fill up faster.

And as I walk in the valley of the shadow of death I will have no fear For I am the scariest mother f*cker in that goddamned valley!

Damn nature, You Scary!!!
Senior Member
Join Date: Jul 2009
Location: Indiana
Posts: 383
Reputation: 1

---
That was the look I was going for on the face, Reevan.
Good to see I pulled it off so that people recognize the look. Thanks.
Lower Navigation
Lemartes/Jump Chap