9140pt Apocalypse Ultramarine Army
---
I just set up my entire Ultramarine army on a 6x4 table to take some pics.
These are the Space Marine apoc formations I own
Battle Company (4th Company)
Masters of the Chapter
Predator Assassin Squadron
Ancients Assault Force
and I'm 70% complete on the 1st company formation.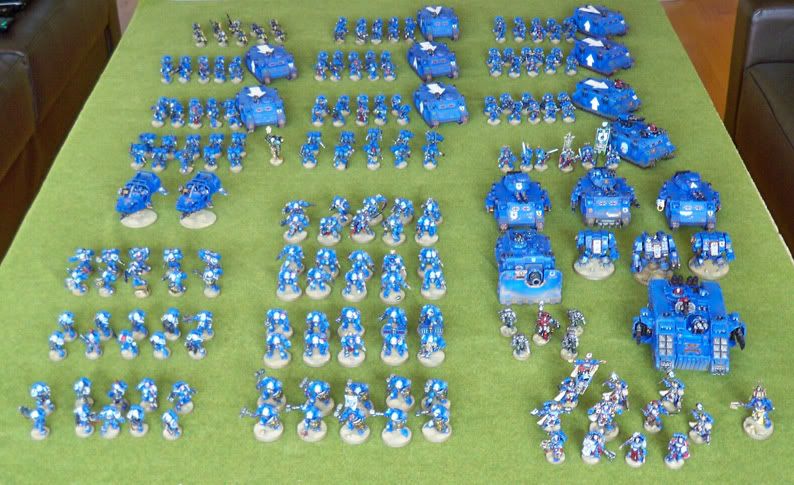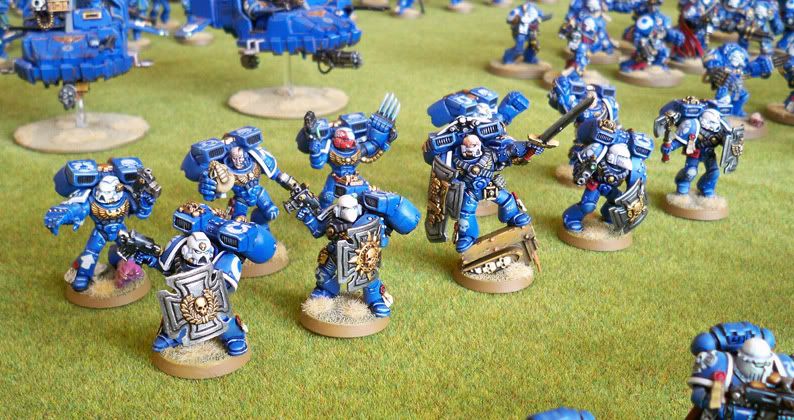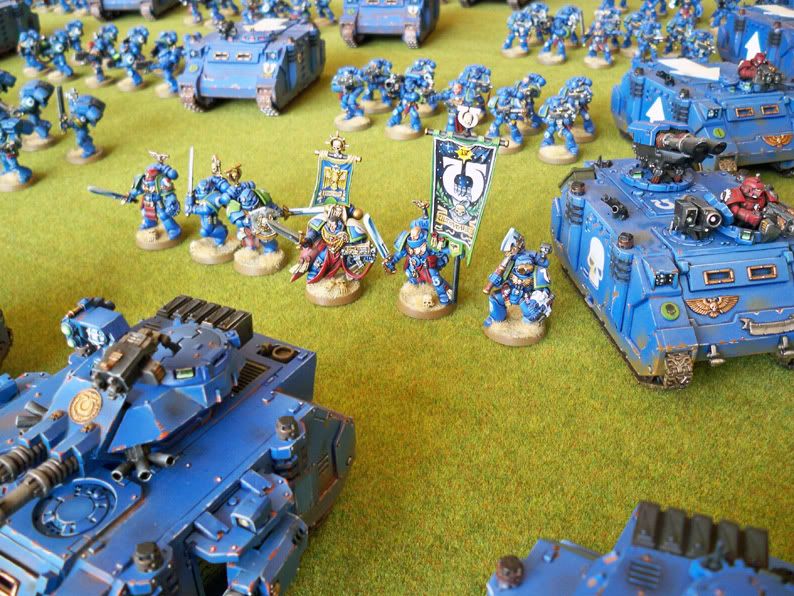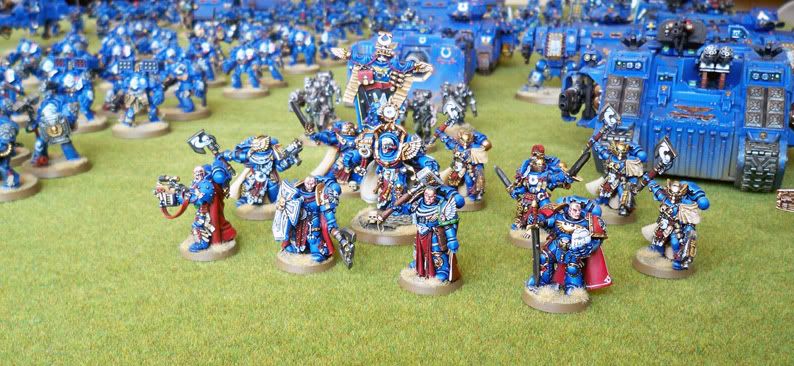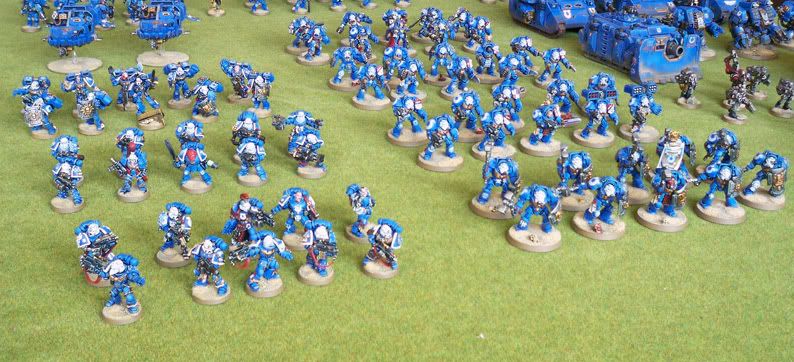 For more pics feel free to check them out over on the
http://www.thepainteddragon.co.uk/forum/
or go straight to my photobucket account
http://s74.photobucket.com/albums/i278/Gareth_tyranids/
---

---
Whoa, they look awesome, that must have cost a lot
.
~Bane of Kings
---
Quote:
Whoa, they look awesome, that must have cost a lot
.
~Bane of Kings
Lol who cares, I'm not counting.
---

---
Damnit that's a nice army.
I've seen your Ultramarines progressing but I had no idea you'd done this much untill now. They look so good all together.
I wish I had the talent/time/patience to paint a whole army like this.
I'd rep you for this, but I did earlier for your Vanguard
---
Regards,
Jake.
---
pure undiluted win. great job
---
Violence is never the answer, it is the question, to which the answer is, yes

---
Quote:
Holy crap thats alot of Blue! Sweet looking army! Where do you keep it all? +Rep
On shelves in my hobby room/office/studio.
---

Senior Member
Join Date: Jul 2009
Location: Indiana
Posts: 383
Reputation: 1

---
Like RC said..wow. I'd rep you again if I could, but I did for the Vanguard. Even though it -IS- Smurfs...it looks great!
---
I have seen a green tide before, but damn if a blue tide looks amazing too! Congrats on a fine job and not to mention, the wonderful painting on each and every model. I am not an Ultramarines fan, but I am a fan of people who devote so much time and energy into there armies. +rep for sure.
---
Wow. When I saw 9140 pts and Ultramarines in the title, I immediately thought "Oh, god, not another 13-year-old with Daddy's paycheck to help his army" but then I saw your actual force and damn, it is nice! You even made my least favourite chapter look good! +rep!
---
And what shoulder, & what art. Could twist the sinews of thy heart?
And when thy heart began to beat, What dread hand? & what dread feet?
What the hammer? what the chain? In what furnace was thy brain?
What the anvil? what dread grasp, Dare its deadly terrors clasp?
When the stars threw down their spears, And watered heaven with their tears,
Did he smile his work to see? Did he who made the Lamb make thee?
Lower Navigation
9140pt Apocalypse Ultramarine Army