Kowboy Orks
---
So, i'll be picking up 2 sets of AoBR Orks the Saturday and decided to do my army as a Freebooter "type" army, with a Western/Steampunkish theme(think Trigun). I ordered an AoBR Warboss to start my army last week, and started on him.
Warboss Kwikdraw concept: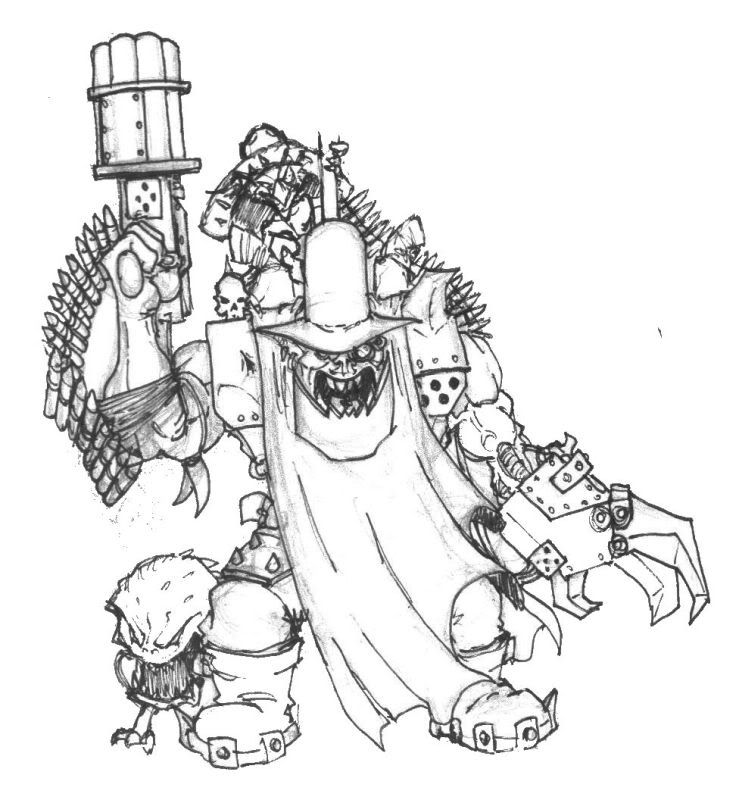 Beginnings of Warboss Kwikdraw: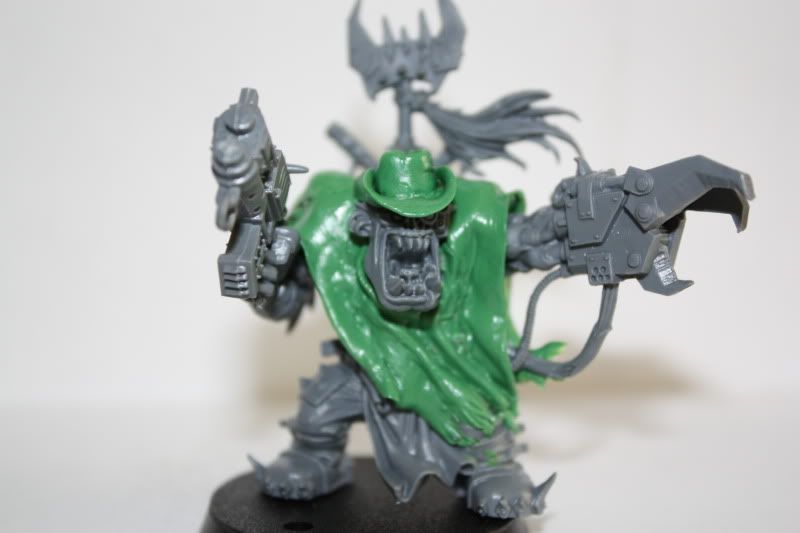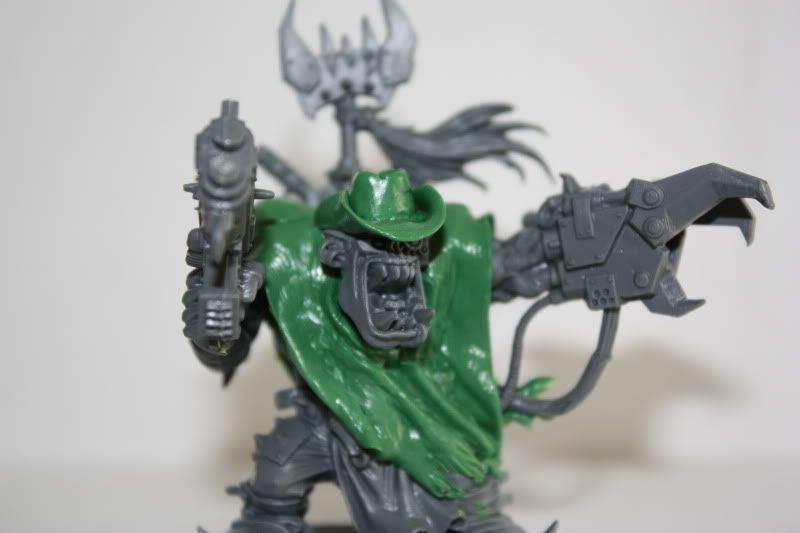 Still gotta lotta work ta do. May go back to the "tall hat". Might change gatlin Pistol to a Uge' Revolver
Also started designing my Big Mek: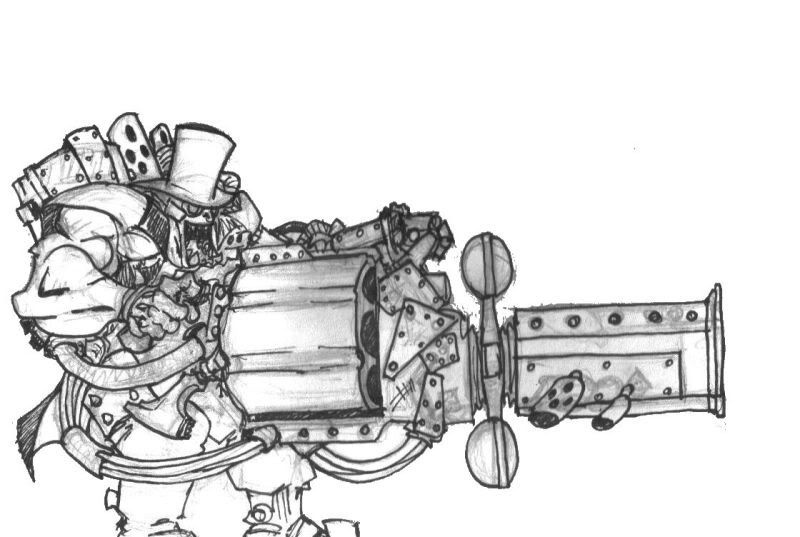 The SAG fires Snotling "bullits"
---
Last edited by Blackyujiro; 04-27-10 at

05:27 PM

.
Member
Join Date: Apr 2010
Posts: 83
Reputation: 1

---
thats a lol :D

THUMBS UP!
---
That one reminds me Trigun, dunno why. Anyway, looks kewl.
---
Quote:
Boobs, That is all.
Victories - 0
Draws - 0
Failures - 4
---
Last edited by Tensiu; 04-27-10 at

06:43 PM

.
---
They look a little on the 'too cool for school' side for orks, if that makes sense. I never would have thought of steampunks and orks together, but that may just be me
It's a really original idea though, and your modelling is top notch. Will look forward to seeing more!
---
My Salamander Logs & Army Showcase:
The Ashbringers 3rd co.
:::
Into the fires of Battle
:::
Army Showcase

Currently Painting:
Landraider Redeemer
---
Pure win, keep it up! +rep.

I am thinking of doing a guy with a nice cowboy/wide brimmed traveling hat, so I'm glad to see examples of it in other peoples work so I can get an idea of how I'm going to do it.
---
The WarBoss looks slightly...Irish..Maybe it's the greenstuff!

This is EXCELLENT!
---
that is awesome!
---
"And the seventh angel poured out his vial into the air;
And there came a great voice
Out the temple of heaven, from the throne, saying: It is done."
---
These are absolutely fantastic. If the big mek comes out like your sketch it'd be one of the best I've seen. +rep for your sketches, never mind the quality of your gs work.
Lower Navigation
Kowboy Orks