Gareth's Mawloc
---
Just finished this bad boy and thought I'd try out my new 10mp Kodak camera.
The mawloc is an absolute joy to paint, it has less detail and smoother surfaces then its forgeworld counterpart making blending a little easier. I love the head purely because it draws inspiration from predator.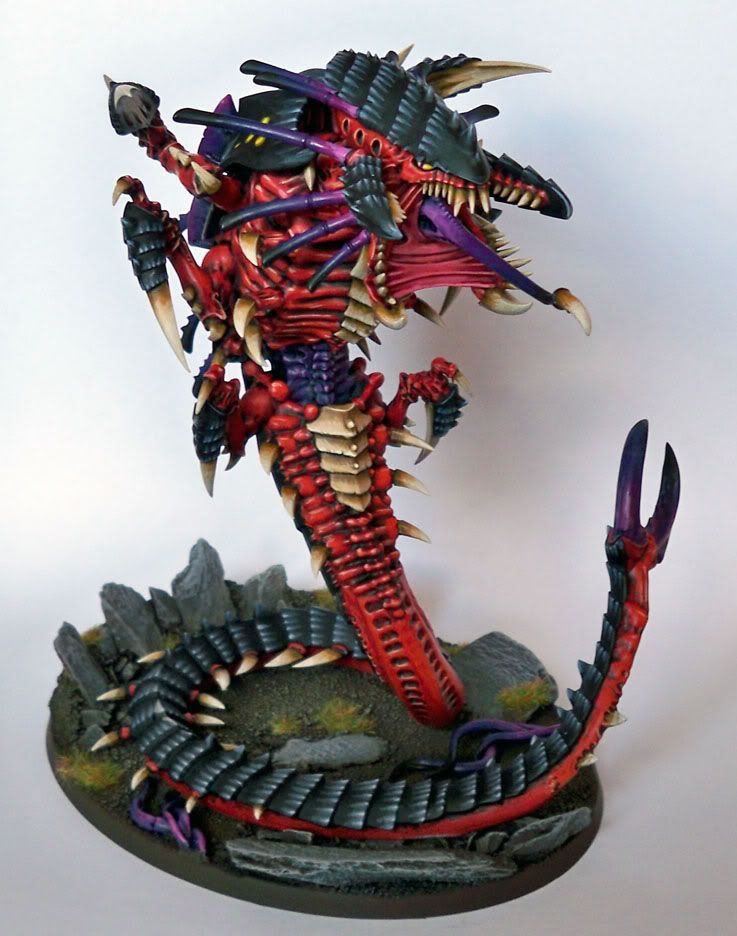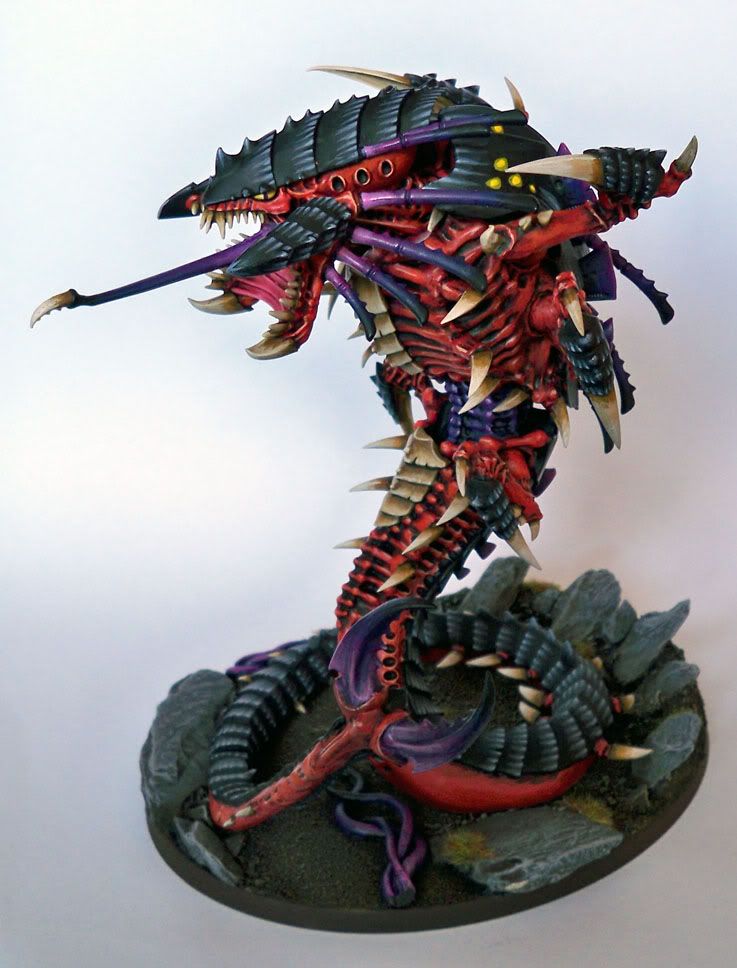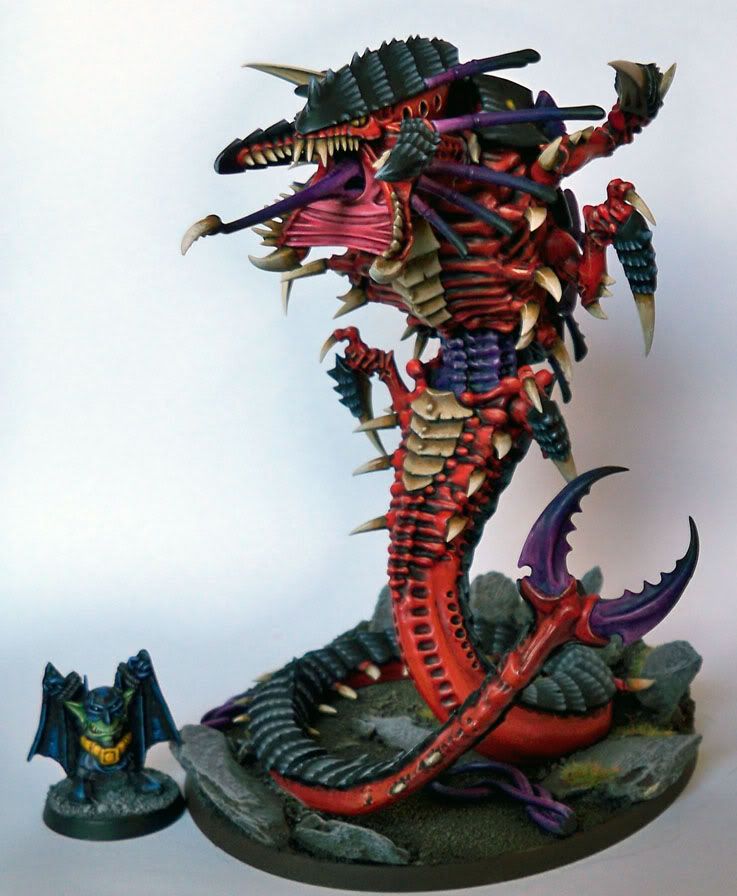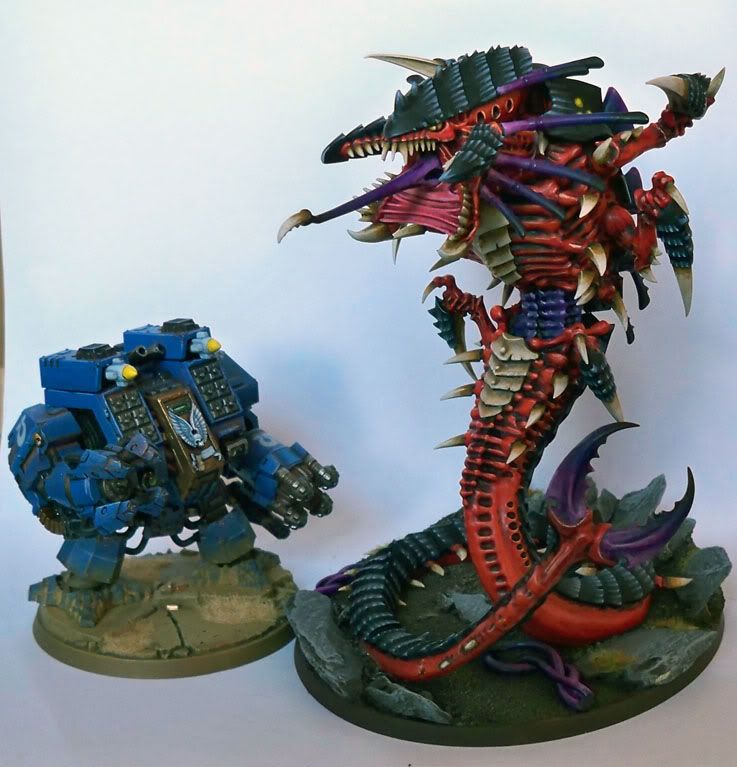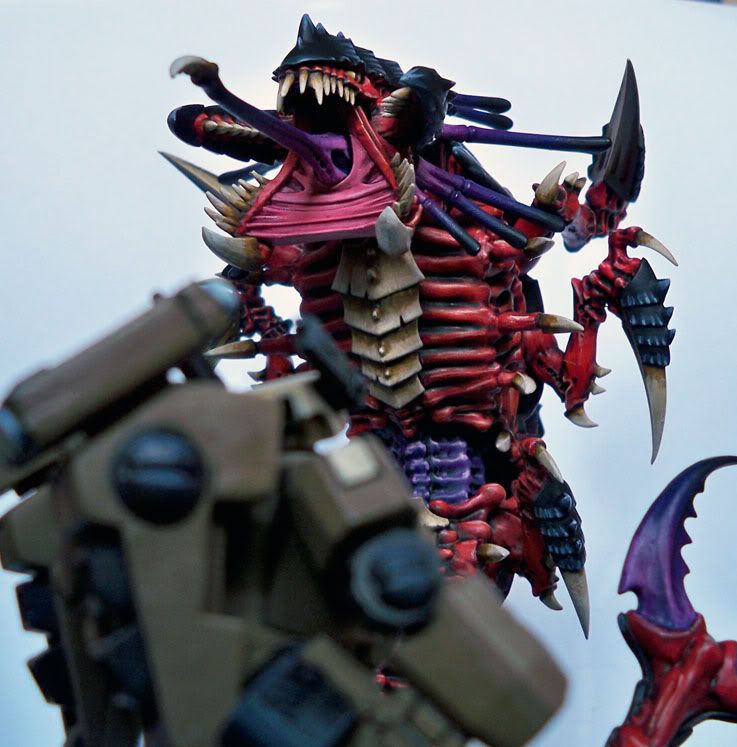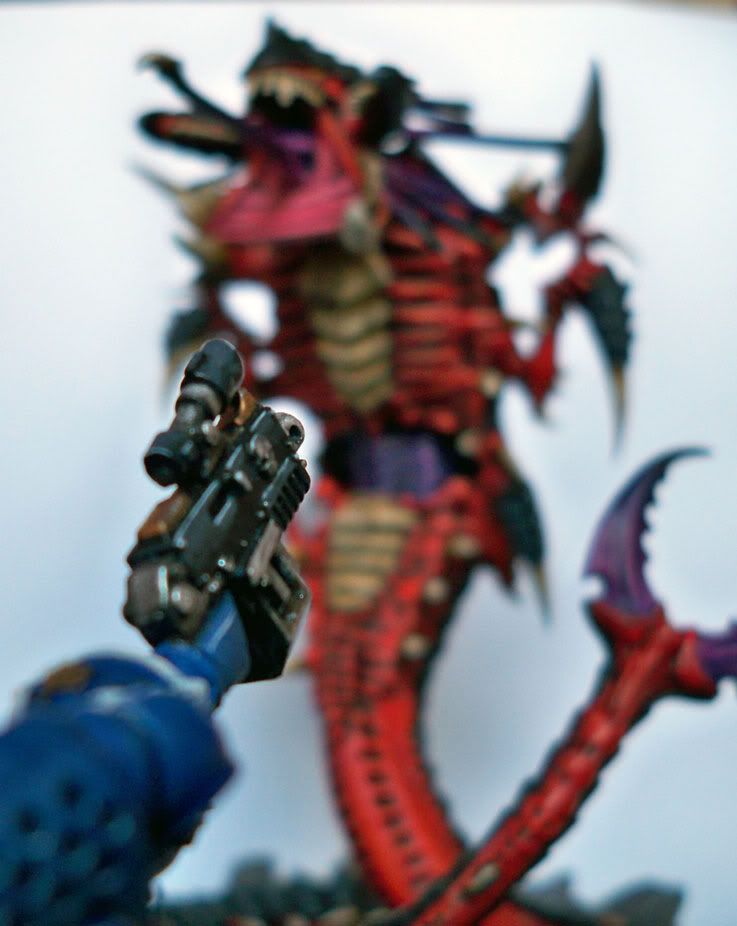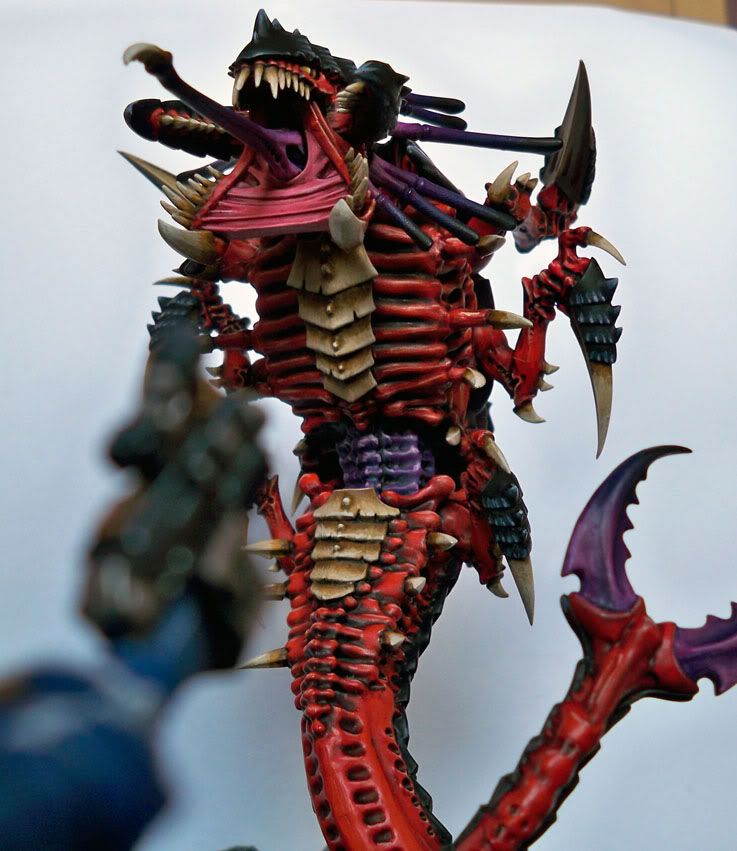 ---

---
Nice camerawork, love the action shots. The Mawlock looks awesome too but the mout reminds me more of Elotes from Halo lol. I like the yellow spots on the carapace and I think you might get away with putting a few along the bottom of the carapace and tail to break it up a bit, not that it needs it, I'm just trying to think of something to say lol.

Reppings
---
Follow mine and Jam's 40K delusions at:

crucible-of-fate.blogspot.co.uk
---
Awesome as per Gareth. With the release of the new 'Nids I presume you've added more to the fleet? I've been away for a while, so if you've got some links to new stuff I'd appreciate it.
---
---
lol love the glory shots from the victims POV. One day I will have one of these models and I will have a big power house in my swarm. Until then I can just see how others have made theirs.
Lower Navigation
Gareth's Mawloc