TGenestealer cult - the great father approches
---
Hi all
Am new to the forum so please be gentle,
Here are some pics of my genestealer cult army, it uses the imperial guard codex
I used Skaven plague monks as the base figures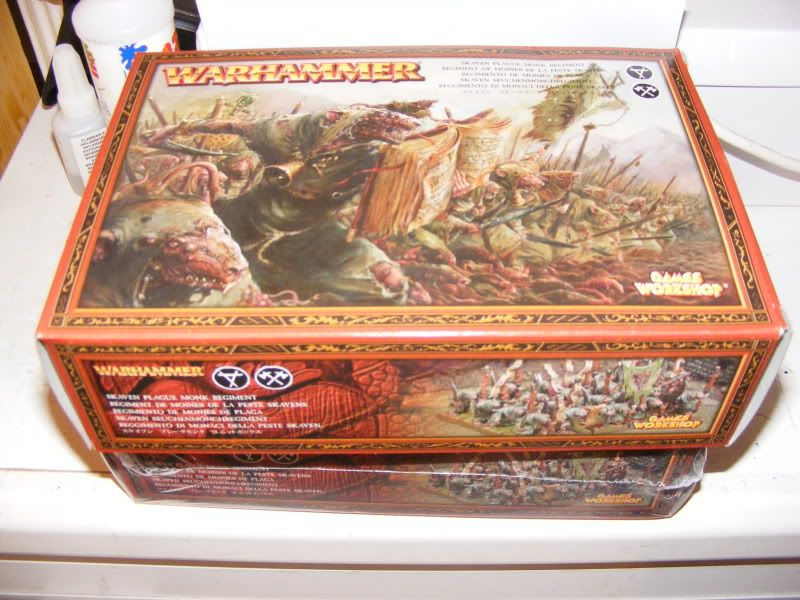 The first job to do was to make them a bit taller so this is how I went about that, not sure if this is the best way to go about it so if anyone has any suggestions on what might work better I'd appreciate the input.
I basically just cut off a part of the sprue and trimmed any parts of the feet that stick out from below the robes
Next I started to sculpt the robes now my green stuff skill is pretty much non existent as this is only the second time I've ever tried using the stuff, so C&C is welcome along with any help people can give me with this, here's what I have so far
Front
Back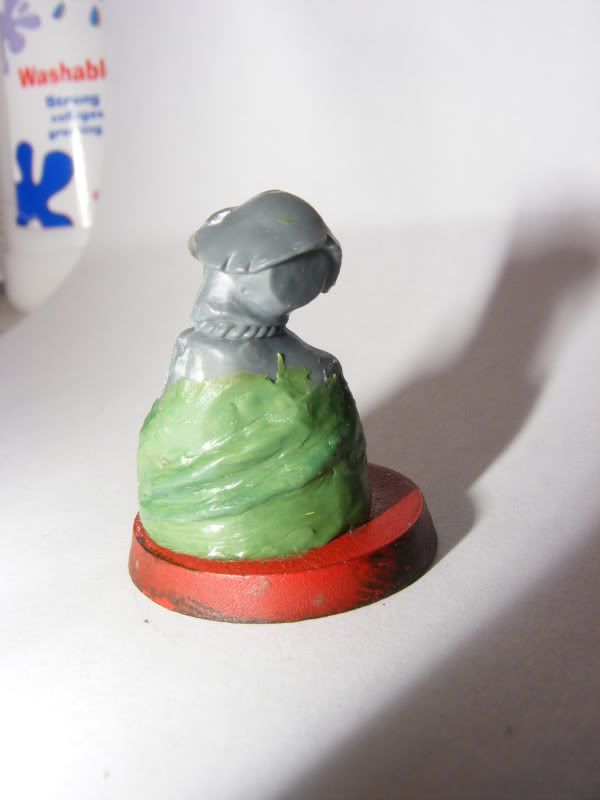 I'm gonna file down some of the areas where it doesn't look to smooth.
Next I filled in the area where the original head went and made a new area to mount the new heads the heads I've used are Pig Iron's
KOLONY FERAL HEADS
Front
Back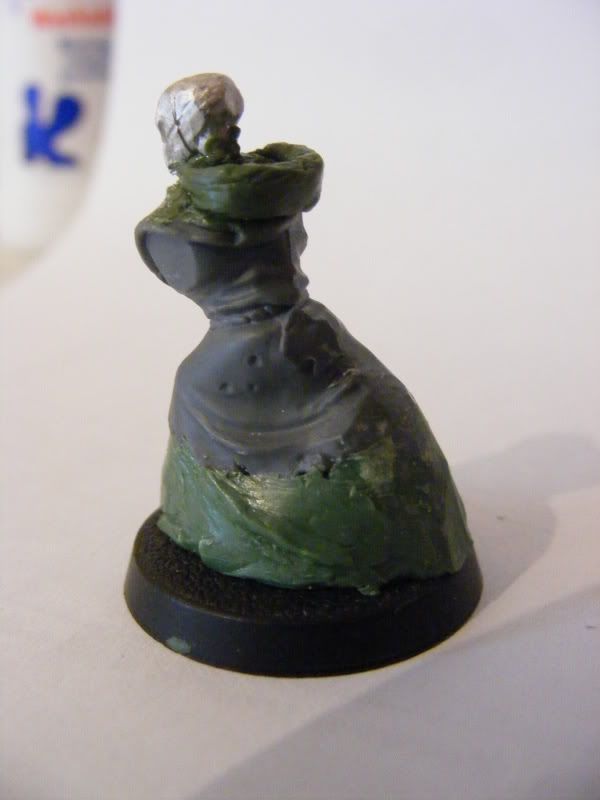 Side
And here's a few more of the little fellas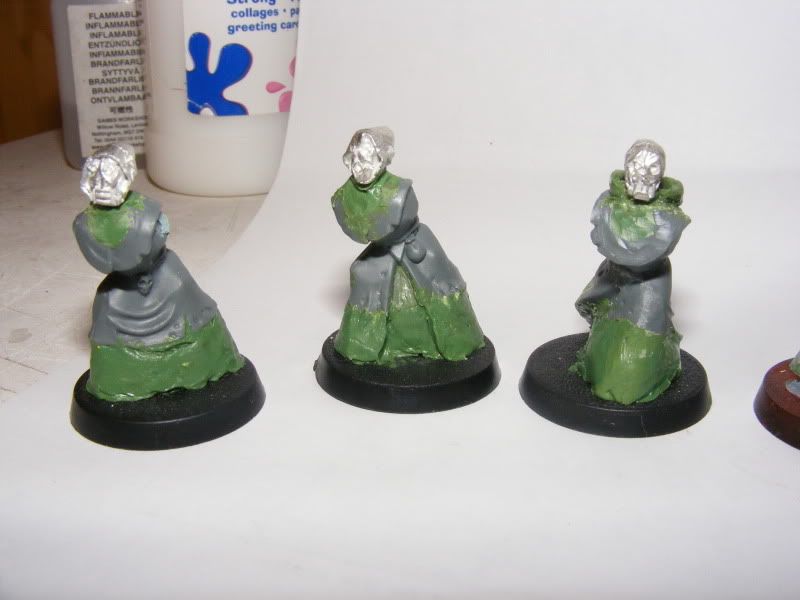 Again I know I have a fair bit of tidying up to do on these but for now I hope you enjoy them
---
Last edited by RhYn0; 03-24-10 at

04:41 PM

.
---
I'm sure we've all seen these done before but here are the pics of my gun jeepsanyway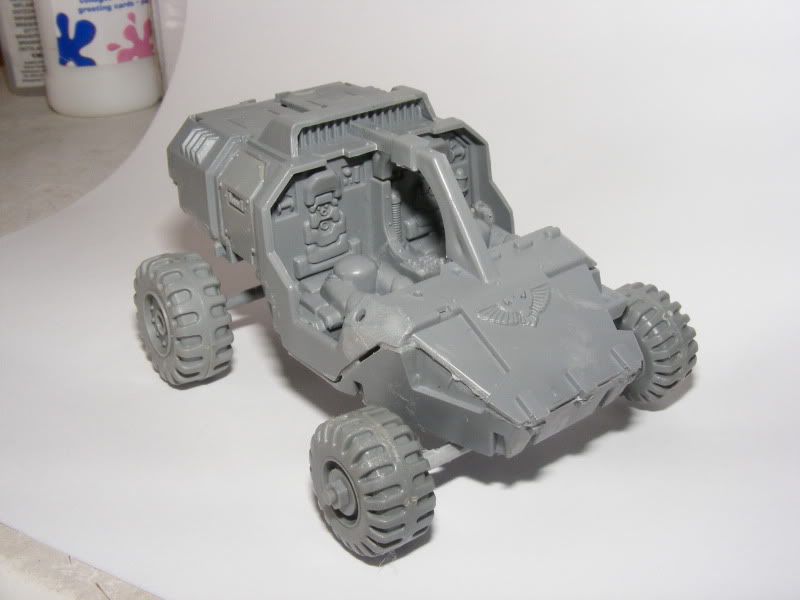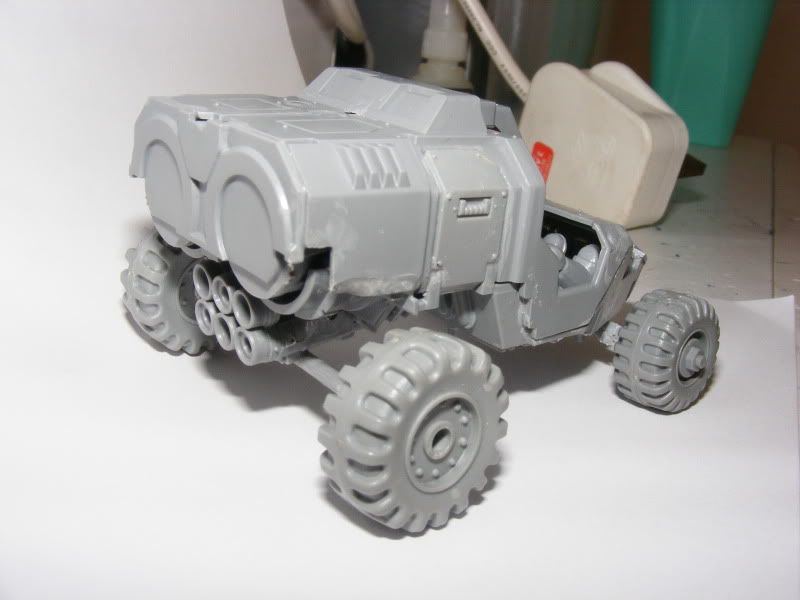 and a few with the gun turret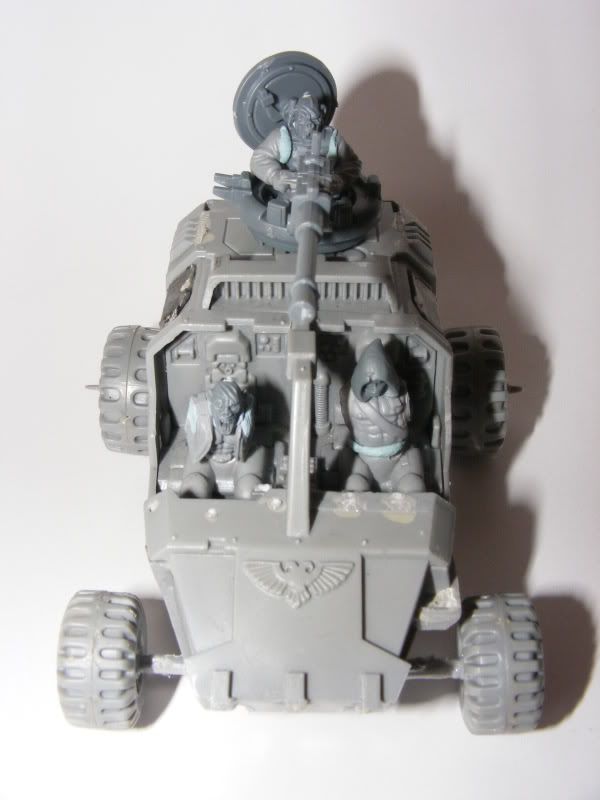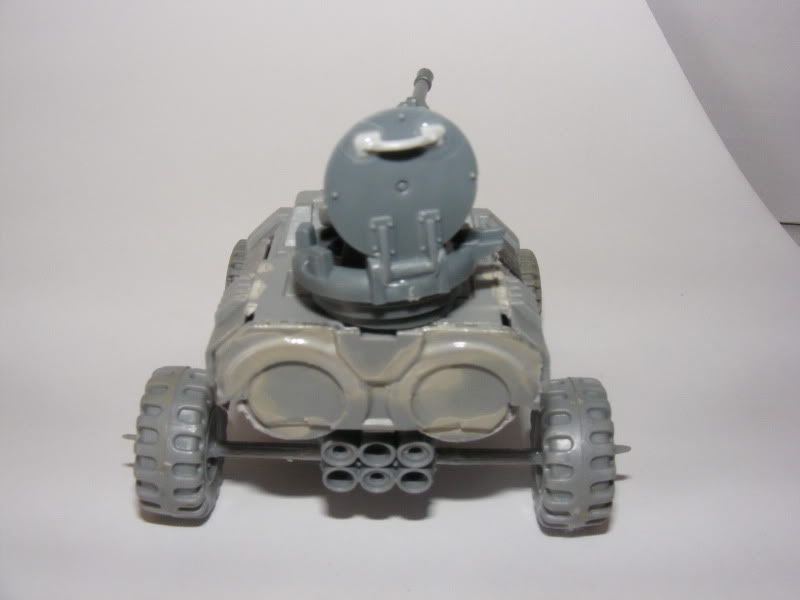 I'm not sure if I'll move the gun so the passenger is using it at the moment I'll have a play around and make a decision when I get a chance
---
Got some pics of my 1st complete platoon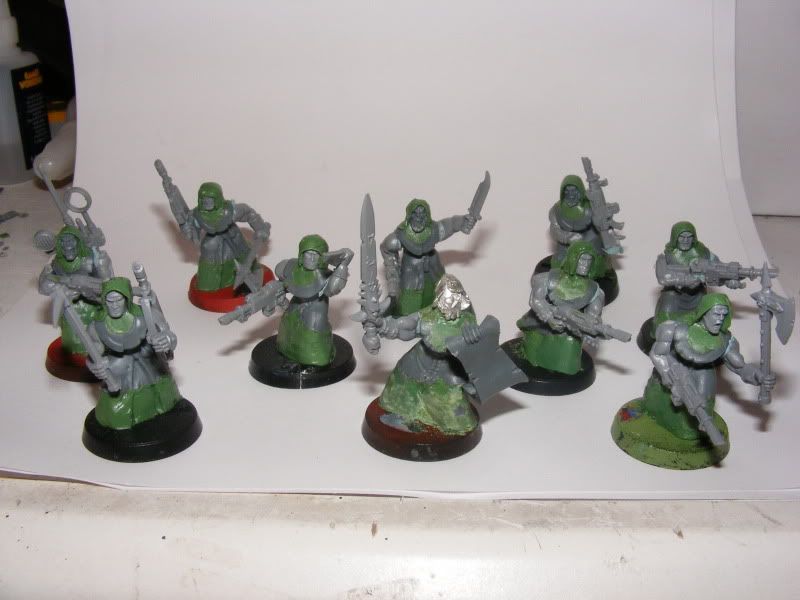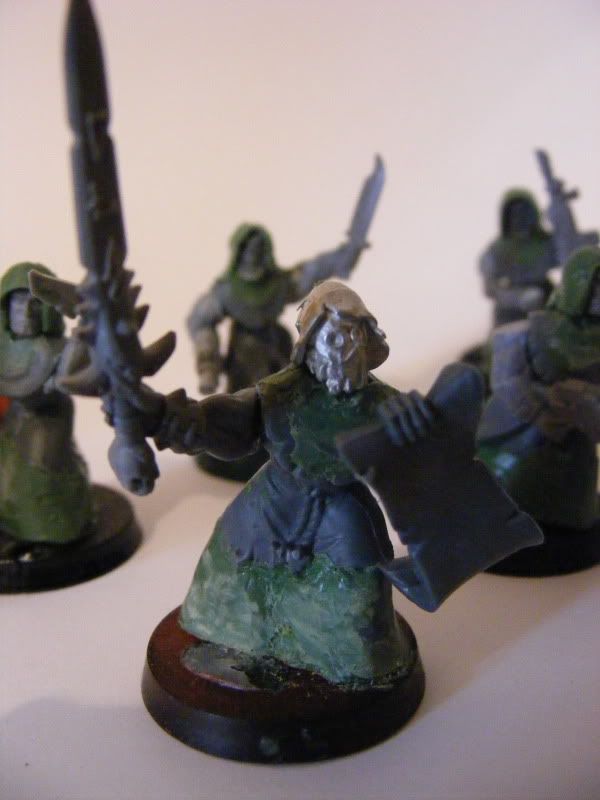 And my Autocannon heavy weapon squad (only the 1 squad have arms)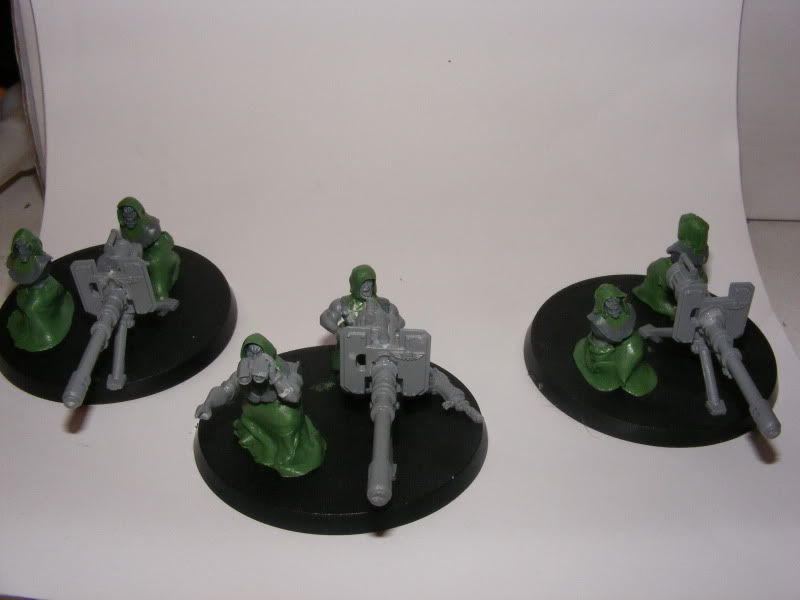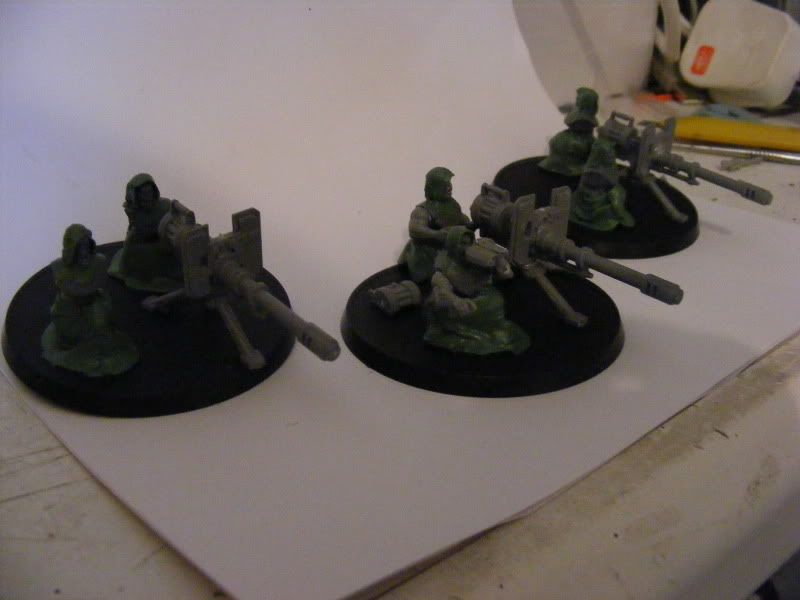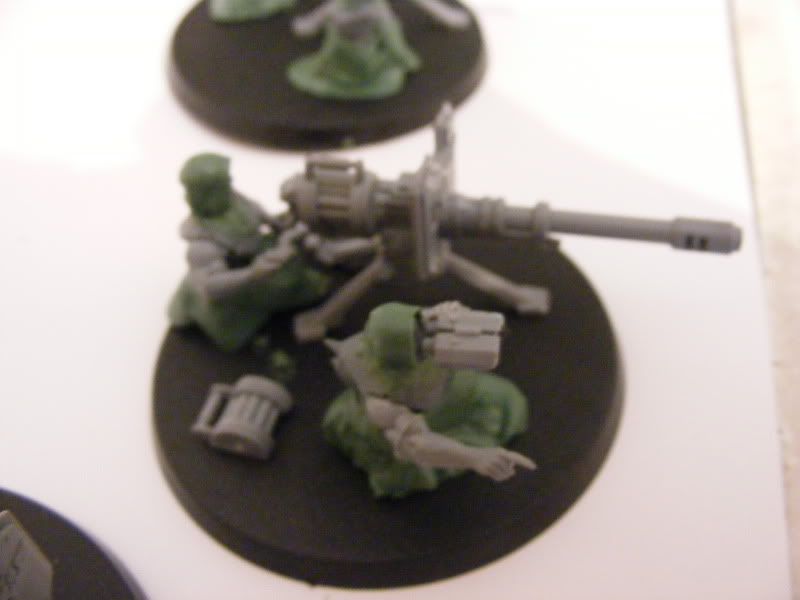 ---
Last edited by RhYn0; 03-24-10 at

04:39 PM

.
---
been playing around with poses on my HW squad and got some more pics sorted out

Reloading the autocannon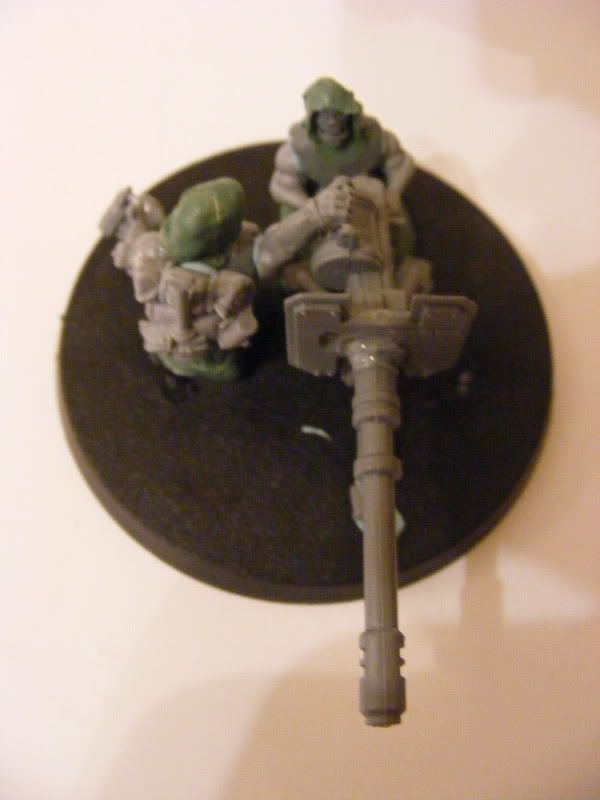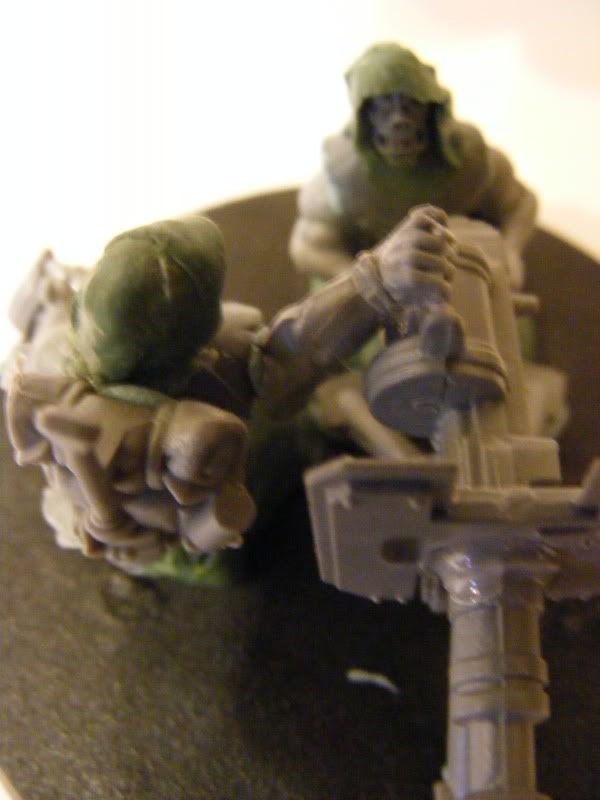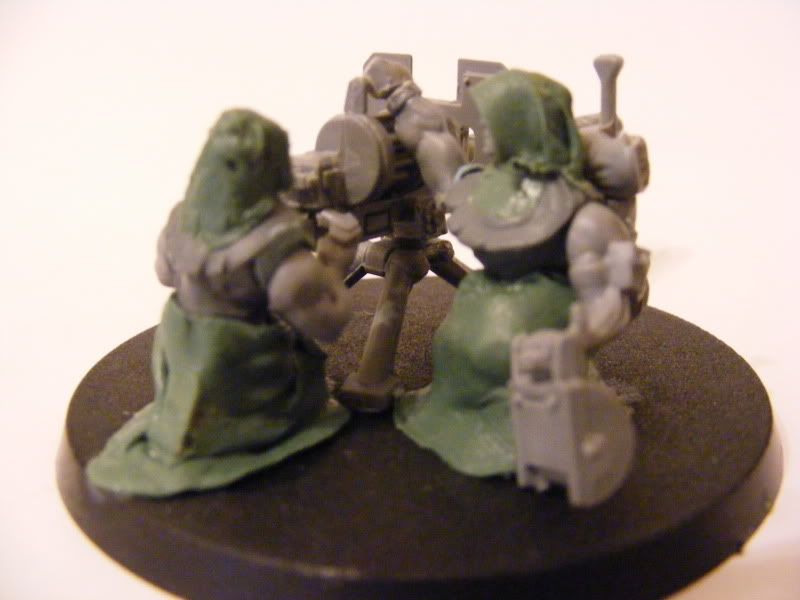 Mooching around with a lasgun
---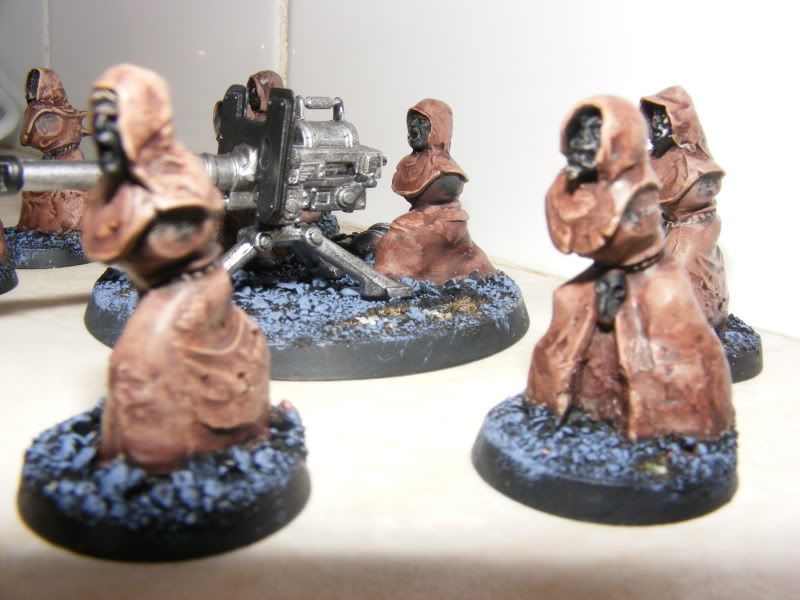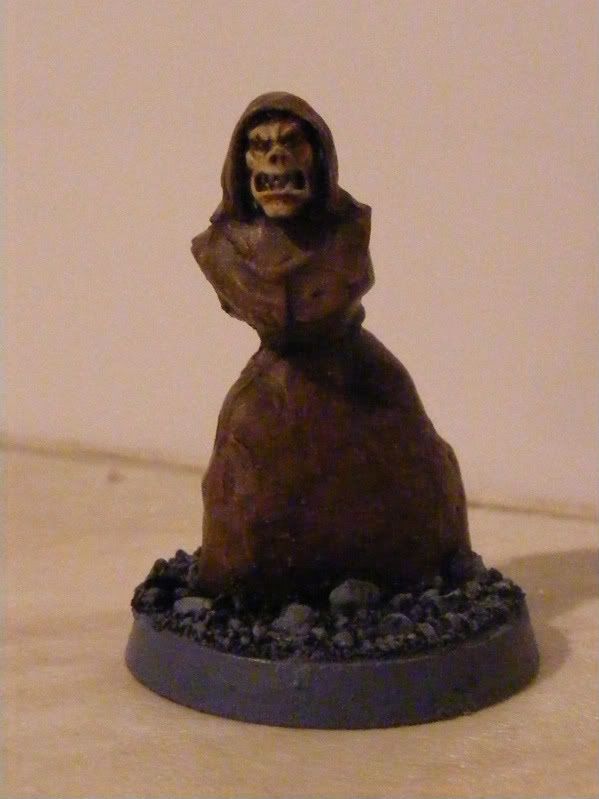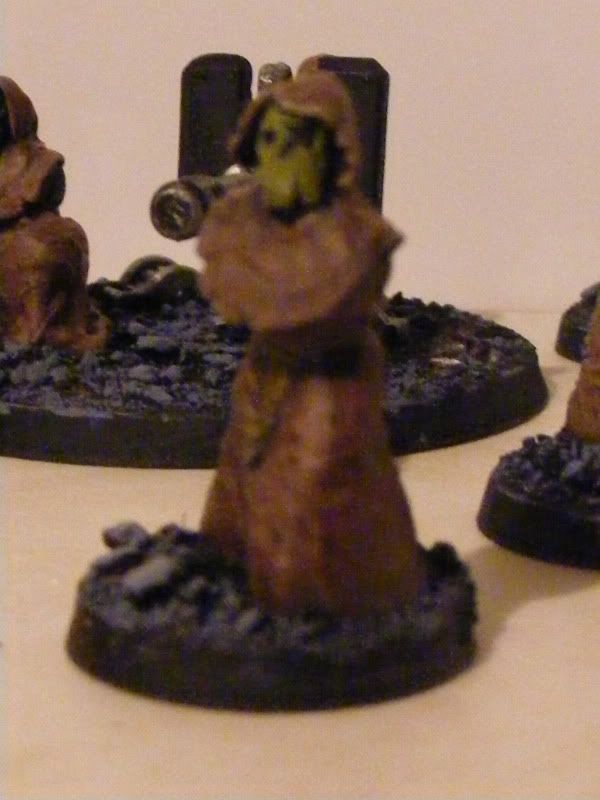 I'm going to change the colour of the sergeants mask at some point but not sure what colour to go for atm so any suggestions will be greatly appreciated
---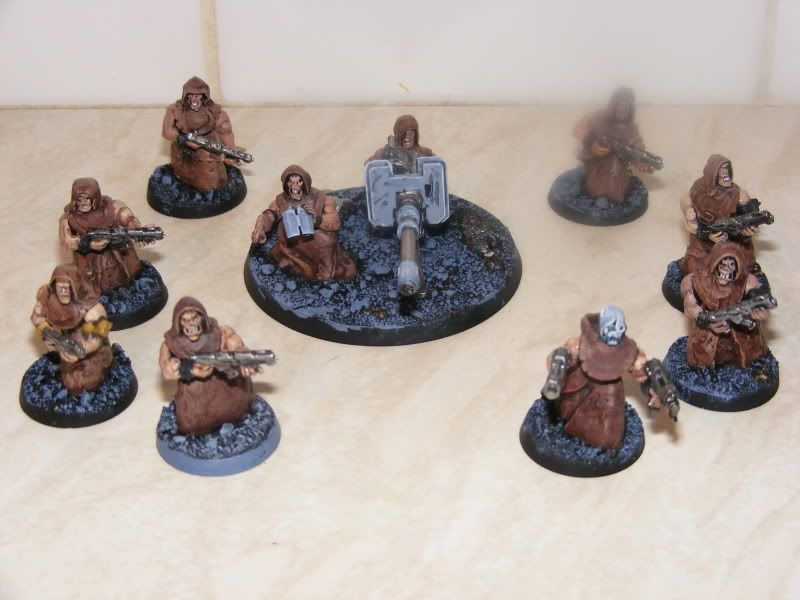 Sergent with two autoguns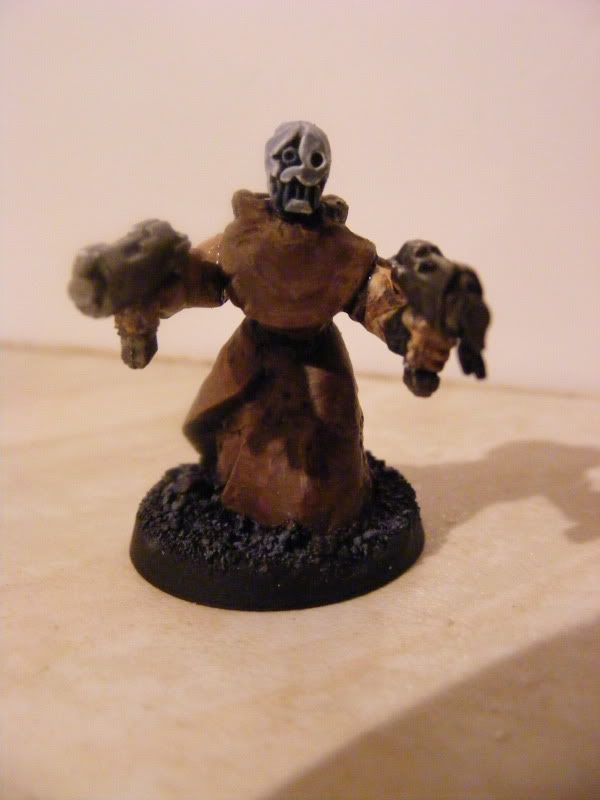 Brother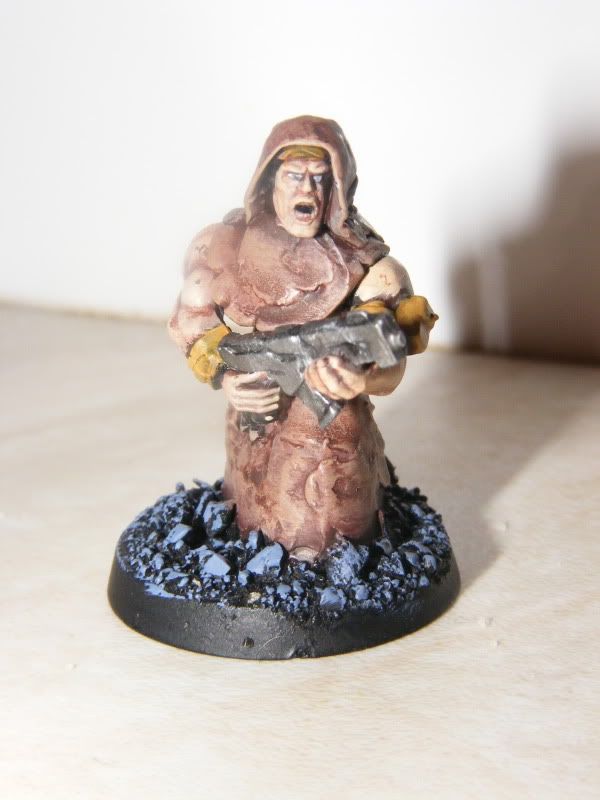 Heavy Weapon Squad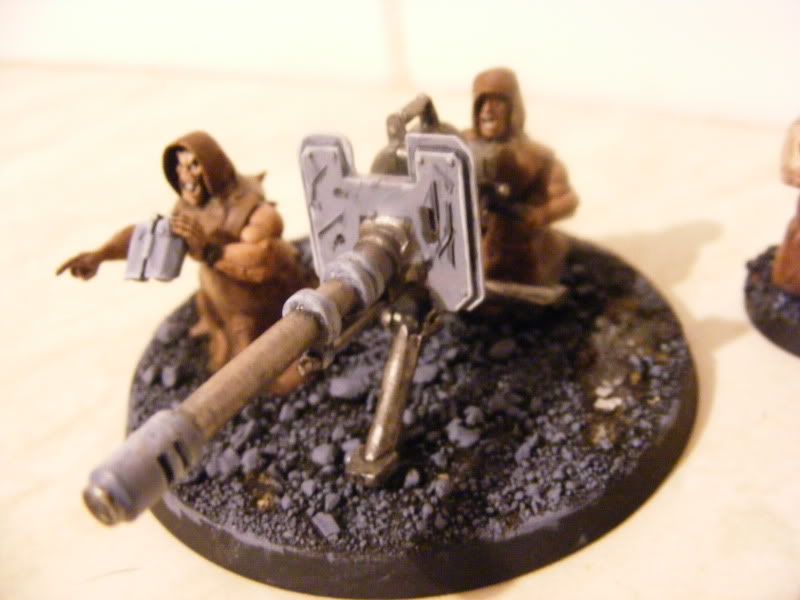 ---
Here are some WIP shots for ya'll of my hybridsmore to come soon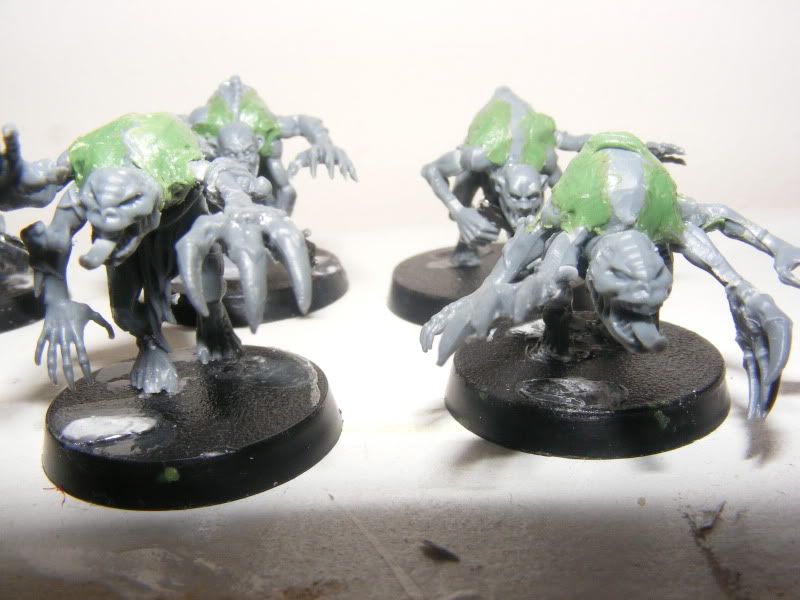 Gotta finish the back on this guy to make it look more like the old skool stealers (see next pic)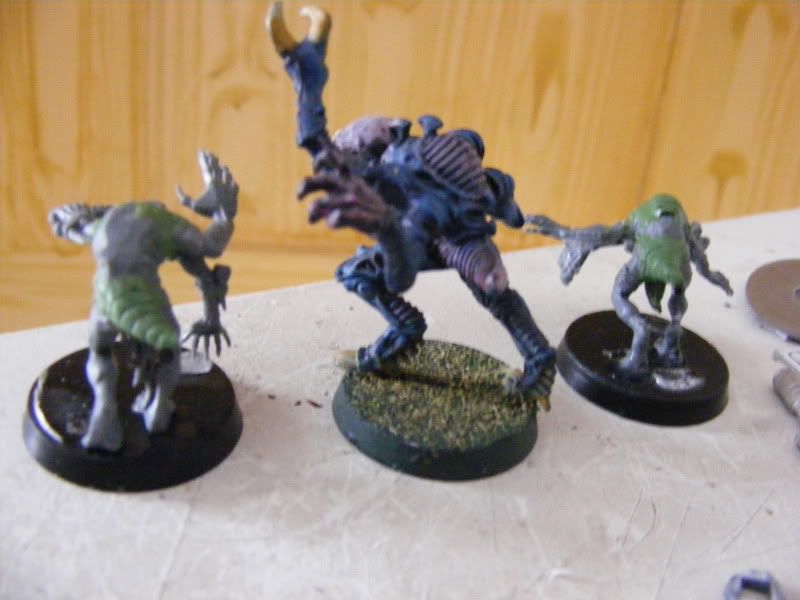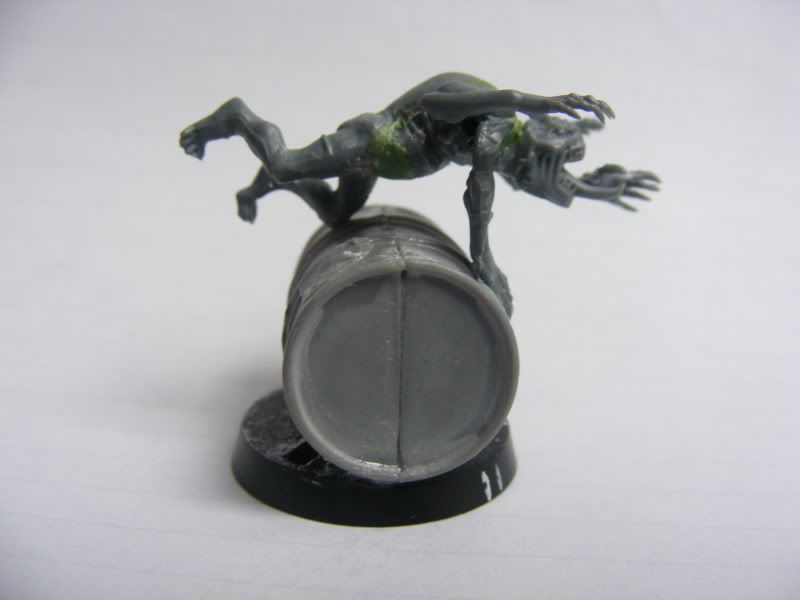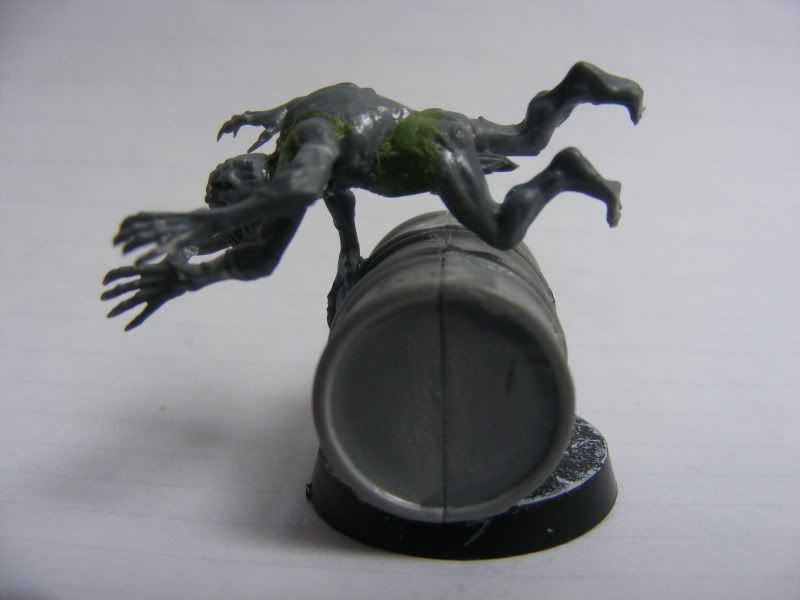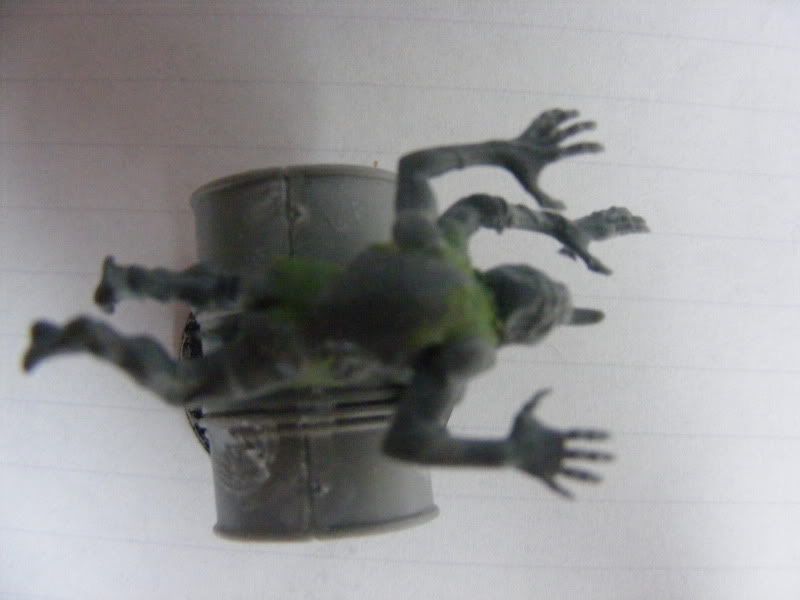 Sorry about the blurry pictures
Any way C&C are more than welcome and any tips people can give me for improving my green stuff work would be greatly appreciated
Thanks for looking
RhYn0
Senior Member
Join Date: Aug 2009
Posts: 280
Reputation: 1

---
Very nice models you have there, dude. I particularly like th use of Plague Monks as a base for the robed models, very ingenious use of Skaven parts.
+Rep.

-Sytus
---
Dub-Hammer,Wargaming For The Emerald Isle!
[/B]
Clicky-click!...please.
Lower Navigation
TGenestealer cult - the great father approches