---
Quote:
I like the idea of having the guard elements to the cult not be in sync with the cult itself's colour scheme.
isnt the genestealer cult supposed to be a incognito orginization that sneaks around causing chaos untill they lash out with the hive fleet?
if so, well done! if not, still great mini's :D i really dig genestealer cult armies :D
---
---
Thanks a lot everyone for the fluff help there.

Rhyno i really like the cloth masks that are on the IG, i think i would put these on regular IG just for some personality.

Anyway keep up the posts there coming along really well.
---
Picked these up today 2 Russ's A basilisk (soon to be a colossus) and an old style Hellhound which will be the base for my manticore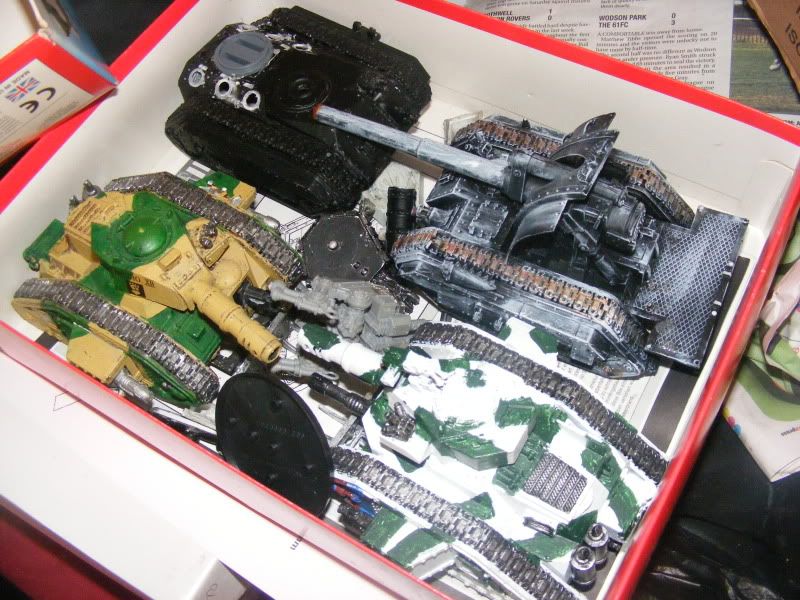 Woot, here come the tanks
---
So the 1st veteran squad is coming along nicely once the weapons are done I'll just have final highlights on the armour and the skin to do, problem is I'm rubbish at both of these things lol so I may get them a chimera painted up before I finish them
Here's some pics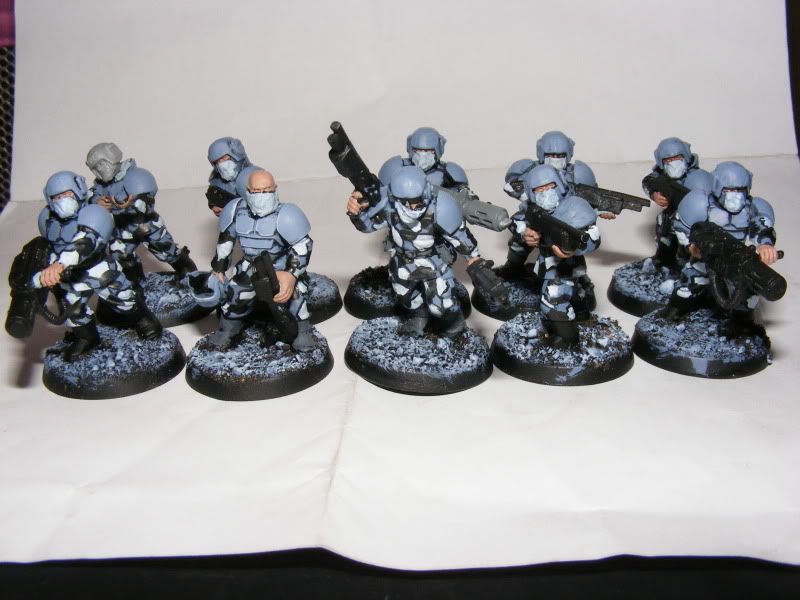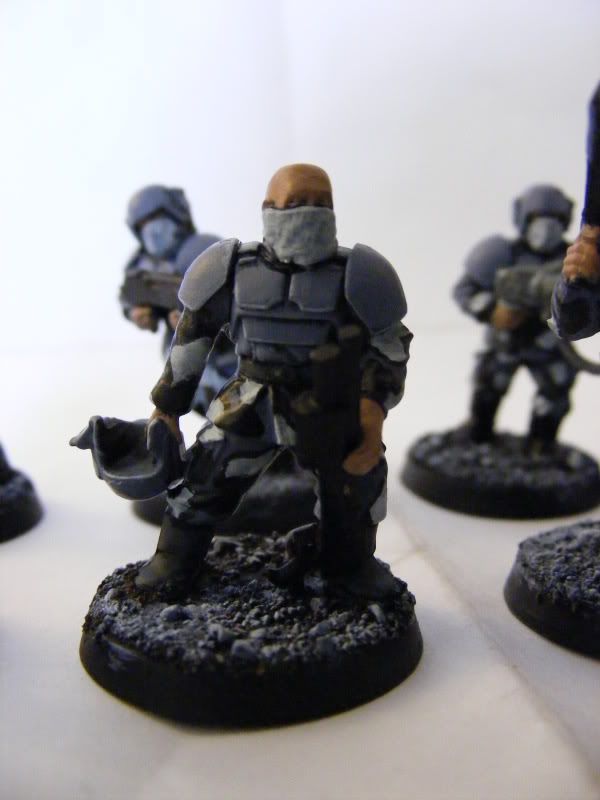 ---
I've decided to give the ogryns another try after my fairly unsuccessful 1st attempt some months back
I've decided that rather than going for a robed look that I went for originally I'm going to go for a more "standard" rank and file ogryn look (just with a few extra arms)
As it stands all I've only been able to do is pose a few of the ogryns as I've run out of green stuff till I get paid but here is a few picture of the Bone 'ead pre green stuff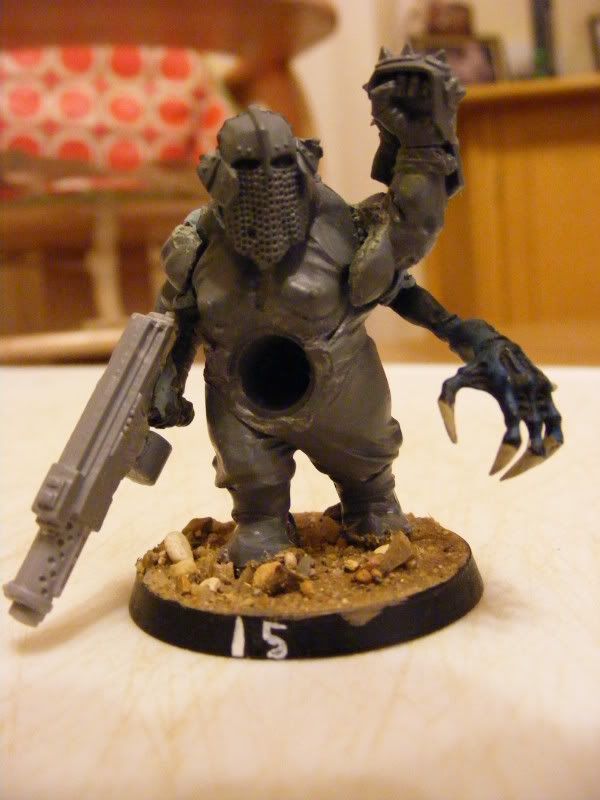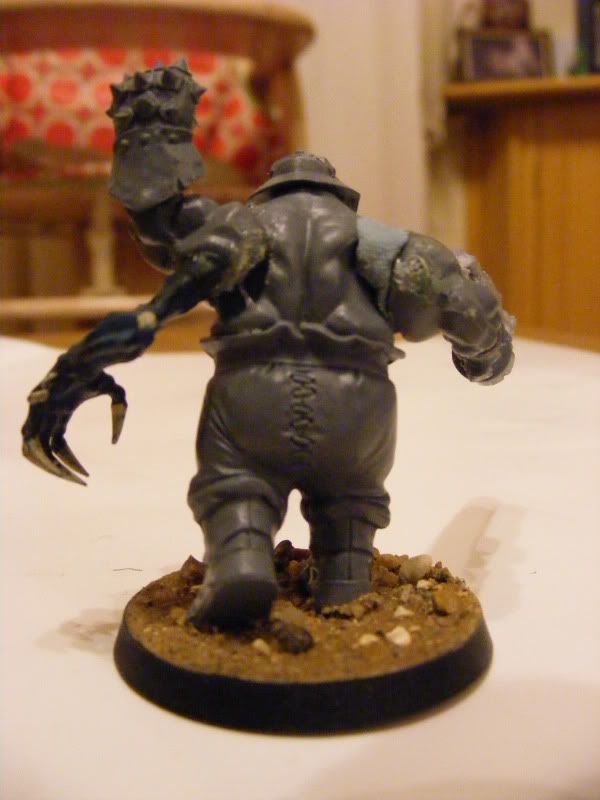 Since taking these pictures I've changed the design of the Ripper Guns and they now look like this, as always a cookie for anyone who can tell me what their made from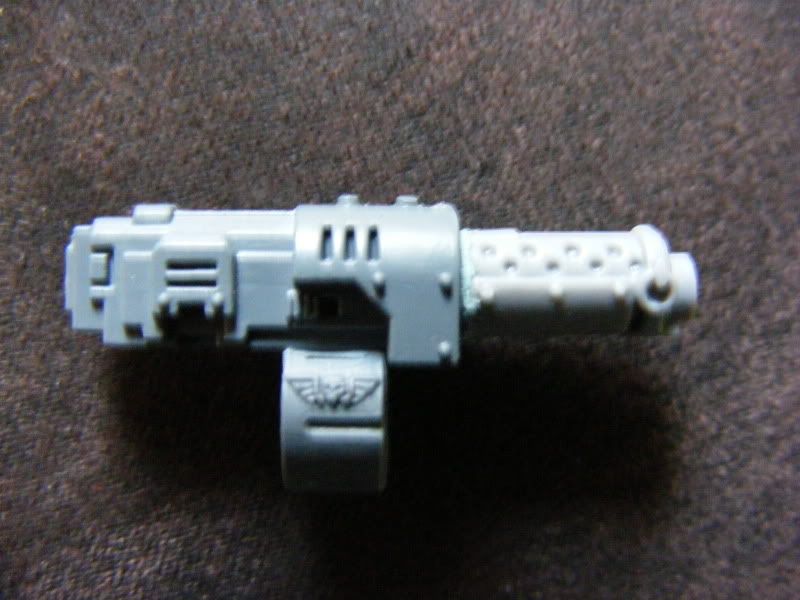 Now I'm unsure on which barrel to go for on these, I want them to all have the same barrel so they look uniformed. At the moment I think I'm going to go with the 1st one as it just seems to fit the rest of the gun better any comments/Suggestion will be greatly appreciated
---
I've got a few more of these guys posed and ready for green stuffing just gotta wait till I get paid so I can order some up. The green stuffing is looking at being a pretty big job (probably to big for me) as I don't want to use the stupid belt buckles that come with the ogres, so I've gotta fill in the holes in their guts and recreate the belt trousers and part of the chest, eep still if I have to redo it a few times it'll be worth it in the long run
Anyway heres some more pics including a group shot of the gang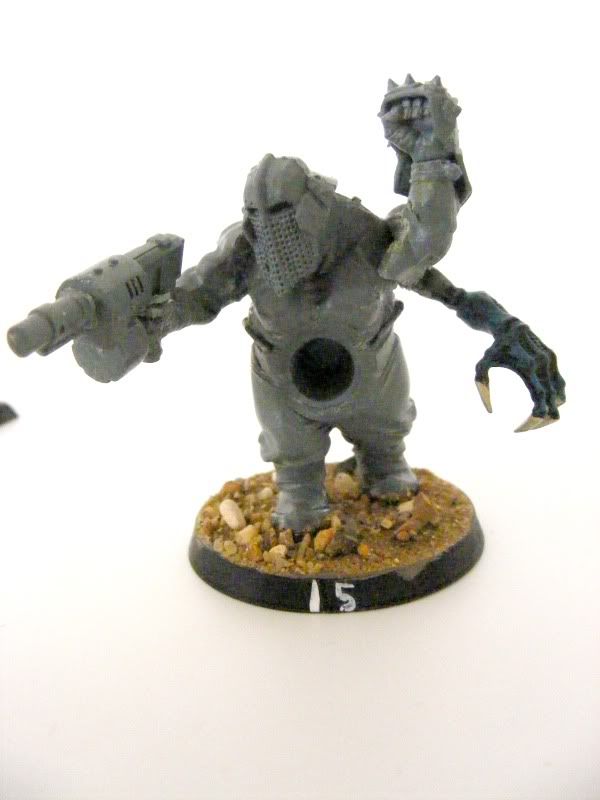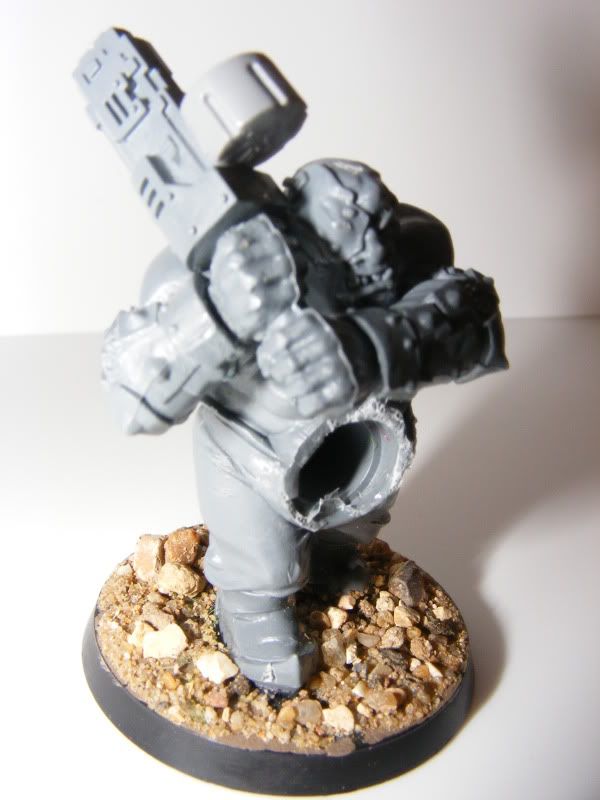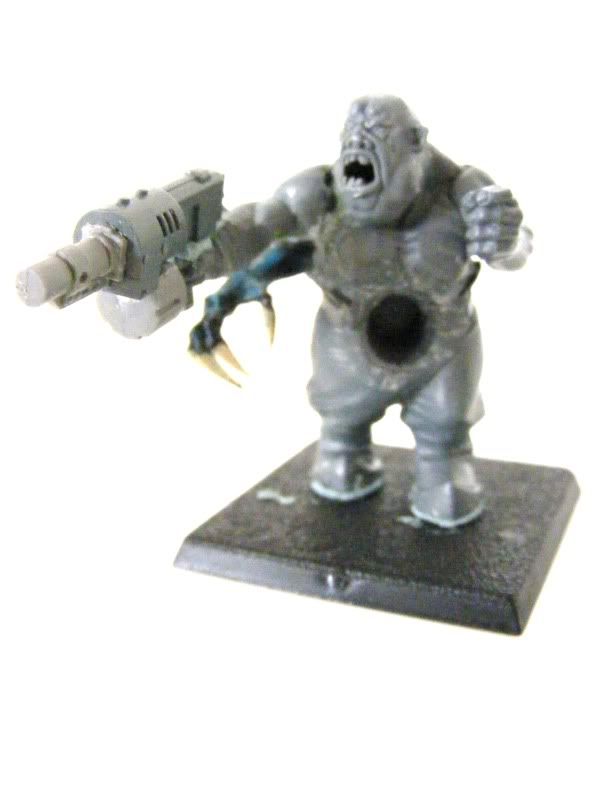 Lower Navigation
TGenestealer cult - the great father approches