Junior Member
Join Date: Jan 2009
Posts: 17
Reputation: 1

---
This is for my commission from munky, Ultramarines Are my secondary force, as i do not use them that often at all, these are mainly for my glass case in my house, But if i would use them i was planning on using it auto / Twin lazer like Prime said. i did not use magnets cause i have ALOT of dreads to choose from with many diff weapon combos, this will be my 9th dread, 2nd Ultra dread. Anyway, Awesome work so far munky! he keeps me very satisfied with his work.
---
Lovely work so far munky. Love this model, it's full of fantastic detail.
---
---
Munky, you've gotta do a tute, cause I've tried copying this on a sternguard model, and I don't seem to get the deep shading like you get, what kind of wash do you use? I tend to use a regal blue wash
.
The model looks awesome though xD
EDIT: Talking about the Ultramarines blue by the way
---
This blue is made using Enchanted blue as a base colour, then washed with Regal blue, and tidied up with Enchanted blue again then thin layers of Enchanted and Space wolf grey mix layered up to pure Space wolf grey.

I think its the strong contrast between shade and highlight that makes it look dark.
---
Quote:
Looking fantastic. I cant wait to see what you do with that banner...
Your wait is over my friend I just finished the banner this afternoon: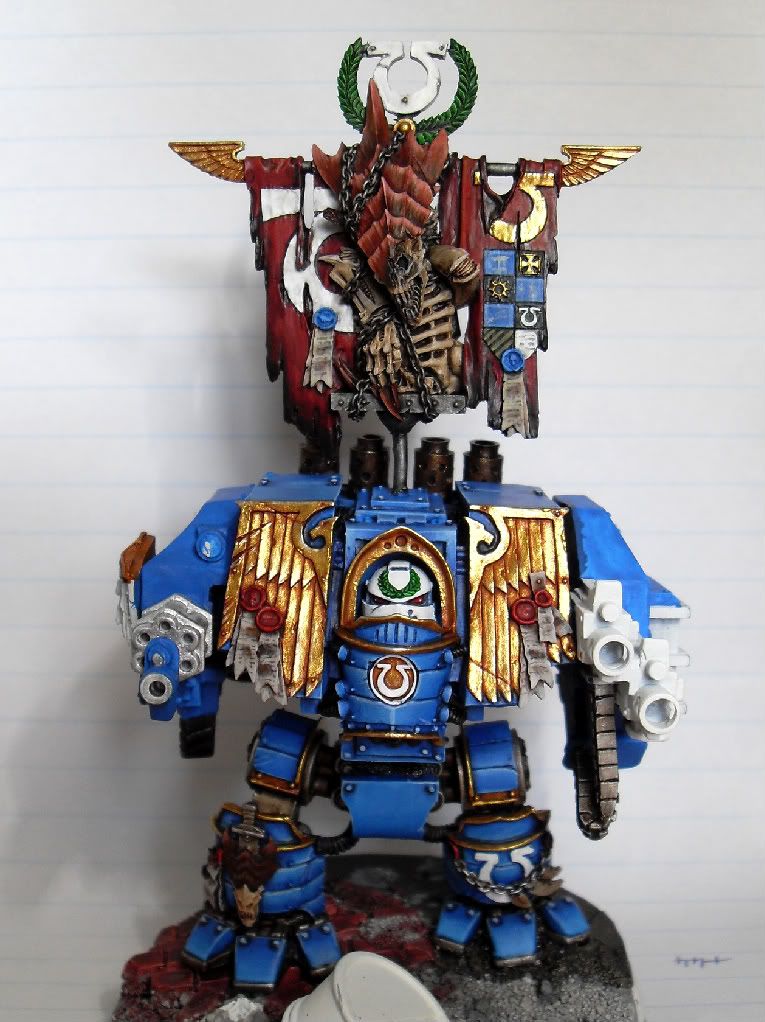 Im particularly pleased with the burnt look on the ends of the cloth
---
That's exceptional. The 'Nid looks quality, though I would have been tempted to do it a different colour so it's contrasting to the banner. Really looking forward to seeing this complete.
---
---
I was hoping the red/brown of the banner wouldnt clash too much but Its a lot better in real life.
I didnt fancy blue, bone was out cos of the body of the nid white was out too.....pretty tough to decide, but such is life eh!
---
Hi guys I have an update at last on this guy, the base is still to be done but its finaished at last: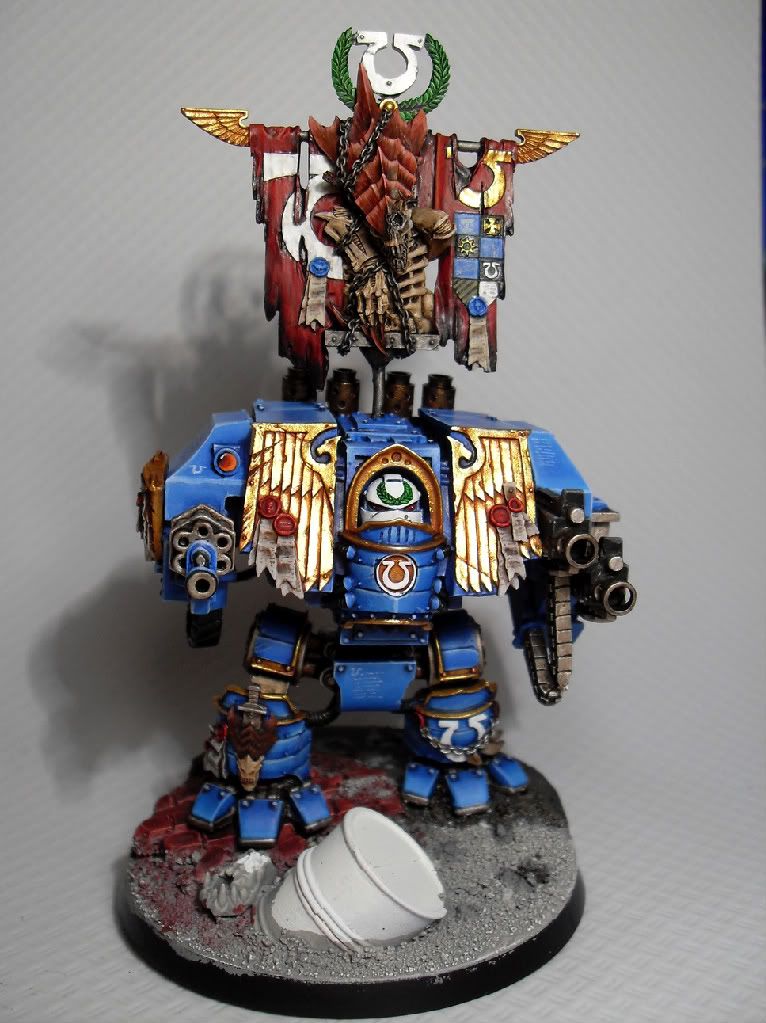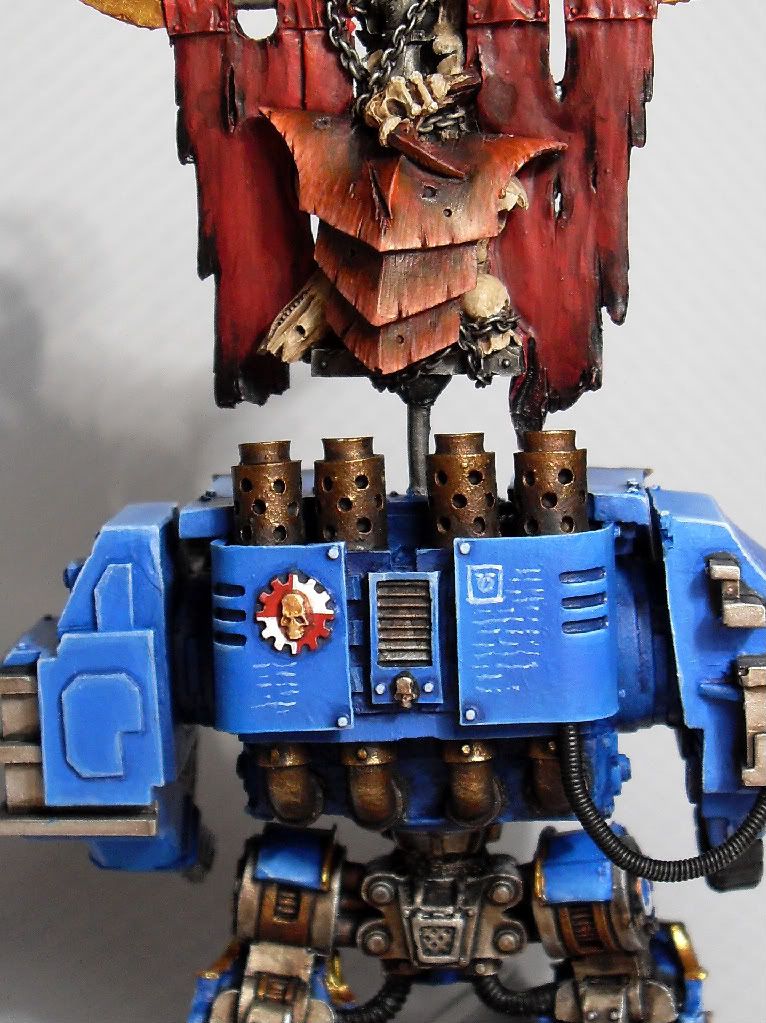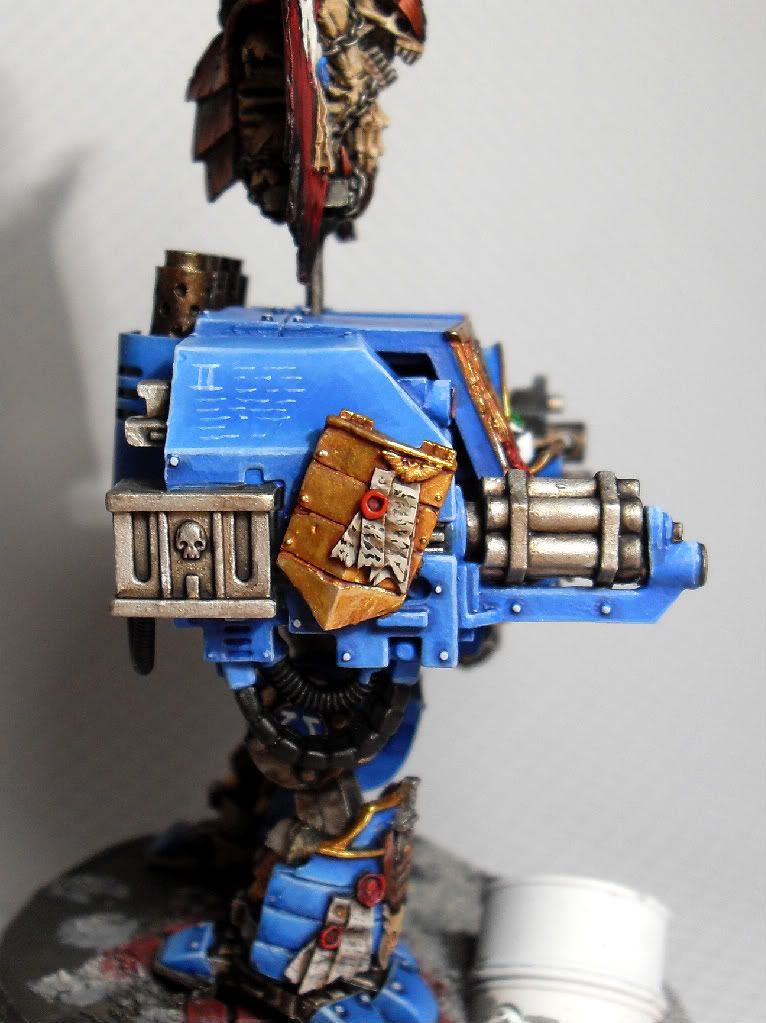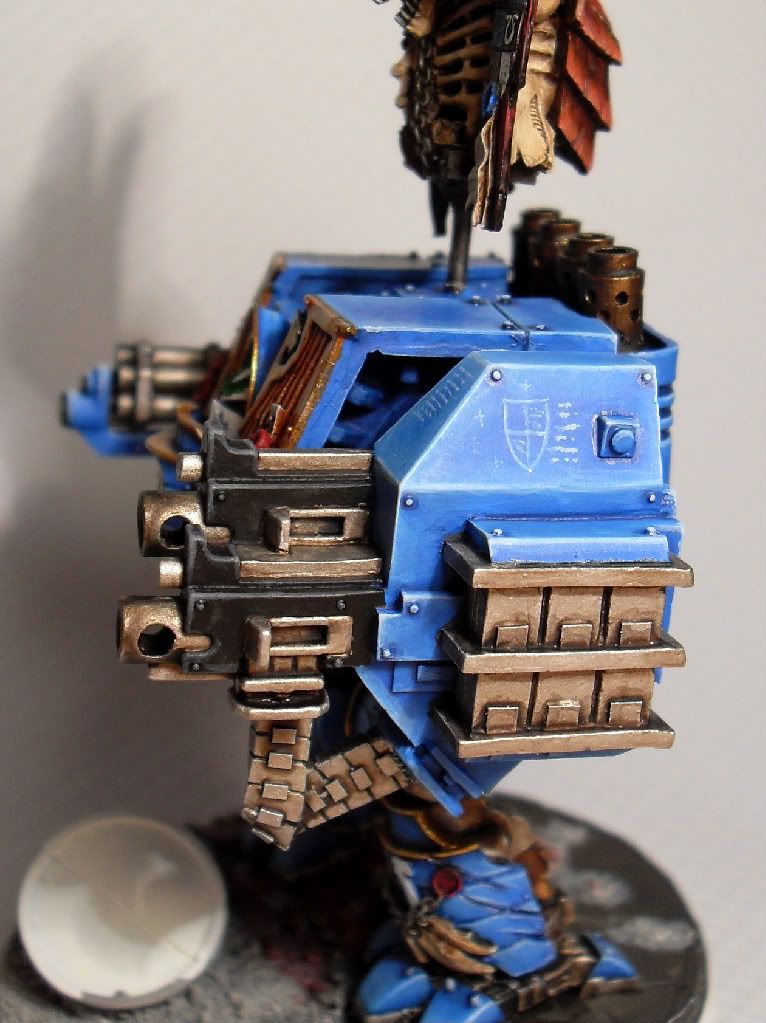 cheers munky.
P.S. Il have the base up tomorrow some time.
---
green carapace would of been interesting, would go well with the bone of the nid but definitely stand out from the red of the banner.

it is nice to see proper metal on a model these days as well, very rare with the uprising of NMM *shivers*, glad to see someone not go down that road
---
---
Last edited by Stella Cadente; 11-24-09 at

03:51 PM

.
Lower Navigation
(W.I.P.) Forgeworld Dreadnought