Space Hulk Brood Lord
---
I've been playing around with a few pieces from the space hulk set. I'll also be working on the terminators soon.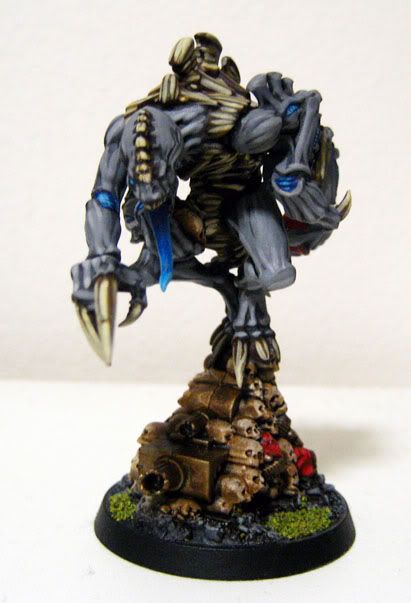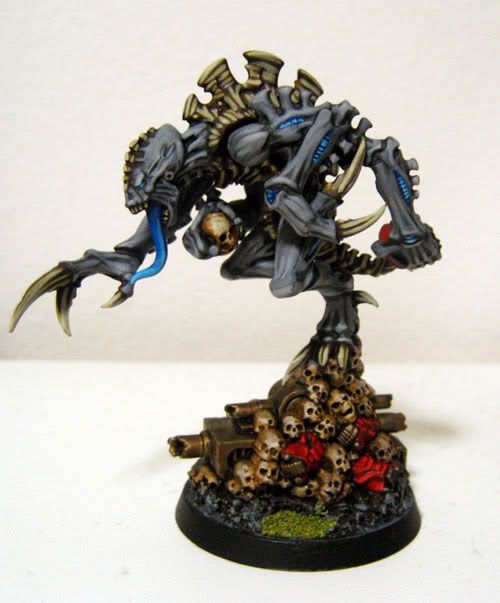 Join Date: Sep 2009
Posts: 23
---
That is Su-Weet!

Of course, on closer inspection, I think that is SWEET!

Well done, an interesting paint scheme, I like the contrast between the skin and carapace, as well as the soft tissue underneath.

E
---
That is a wonderful paint-job. The pale blue/grey is a fantastic colour, and as said already goes really well with the bright blue and the pale carapace. This is my kind of paint scheme.
For Da Boss
Join Date: May 2008
Location: new zealand, the land of the long white cloud
Posts: 2,156
Reputation: 4

---
excelent job dude, keep it up.
---
omgitsduane's # 1 Fan
Russian Winter Guard Thread
---
Great paint job there pal. +rep for you...
---
We are charged with the reunification of mankind, throughout the stars, in the name of the Emperor. We seek to establish compliance amongst all the fragmentary and disparate strands. Most greet us like the lost brothers we are. You resisted.'
---
I have to say the color scheme looks great with that pale blueish grey skin and blue combo. I can't wait to see what you do do to the terminators.
Join Date: Sep 2009
Posts: 69
---
Probably the best nid scheme i've seen. Its unusual as you don't really see that colour. It really works!


slappy
Join Date: Sep 2009
Posts: 6
---
i really love the scheme and how well you;ve done it, great job
Lower Navigation
Space Hulk Brood Lord