Looting a Chaos Defiler?
---
I've had my eye on making one of these very impressive vehicles into a looted wagon for a while now, It practically embodies Orkish Warfare.It has a chest mounted boom gun, flamethrowers, and big shootas all just WAITING to be looted.

Eventually I'll post progress photos but I'm a bit ahead of myself, I haven't even started yet...
But, I had to share this little gem that inspired me to start the conversion in the first place.

My orks will call it "Da Fil'er"

Because "It sortz anythin in da way right quick"

Any giant glaring problems with this I might be missing?

I'm aware the defiler is a walker, but playing it using tank-rules for movement wouldn't be a problem since its footprint is only a bit bigger then a leman russ. (although it is a big bit taller) or any fluff conflicts? Anything to start a bit of healthy discussion and inspire me one way or the other.
---
I'm all for playing this game, but you don't have to be a dick about it.

~Someday I'll play 7th Edition ~
0 Win 0 Losses 0 Draws
---
shouldn't be a problem, I don't know if I would allow it in a tourney but in casual play or apoc it should be fine!
---
Allouttabubblegum?
- 40K Blog - contains batreps, tactics, and all my work including past and present! Sign up today!
For Da Boss
Join Date: May 2008
Location: new zealand, the land of the long white cloud
Posts: 2,156
Reputation: 4

---
um, there would be a few fluff problems, but they would easily be sorted out. they are possesed by daemons, which orks could make it possesed by lots of gubinz, and there are a few other things i think, cant recall them right now though.
---
omgitsduane's # 1 Fan
Russian Winter Guard Thread
---
hhhmmm fluff wise i wouldnt allow it on its own just because of the deamon inside making it highley unlikley it would be looted. but if you got a rhino and modled the defiler chained and ropped to its hull with lots of orks holiding down the legs and arms aswell that could be quite funny to see and would work
---
[SIGPIC]
---
I can't see there being any problems, a few years back someone in the states was working on a looted Tyranid Carnifex.
---
Take the legs and put a Trukk chassis on top.
---
You could also go crazy mek style and make the defiler a real ork walker.
Like this my looted wagon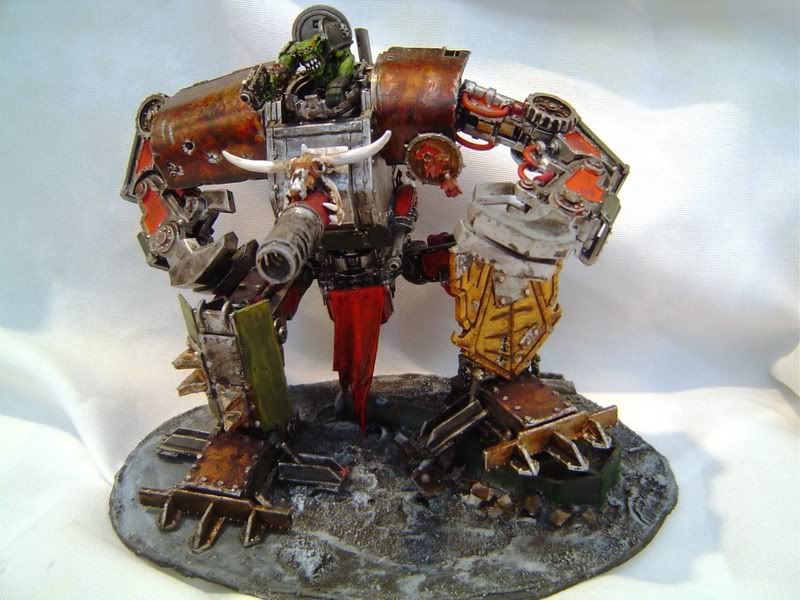 Or like my friends army Krugs Krumpany
Krug
Or like this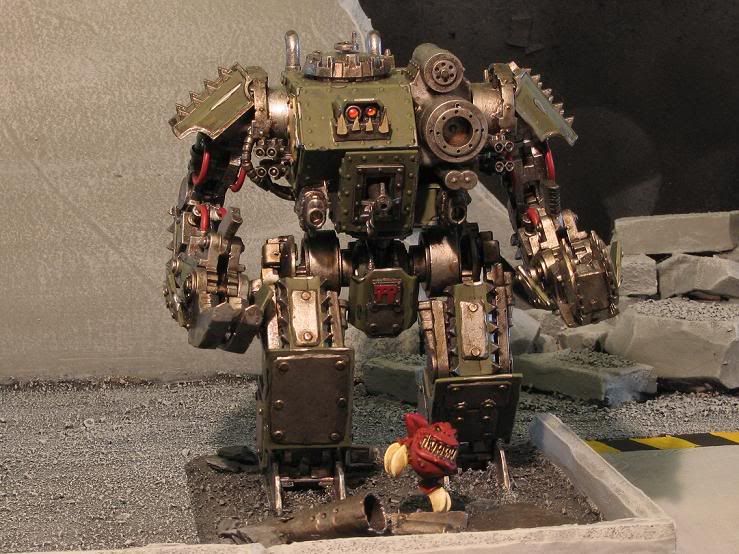 or like this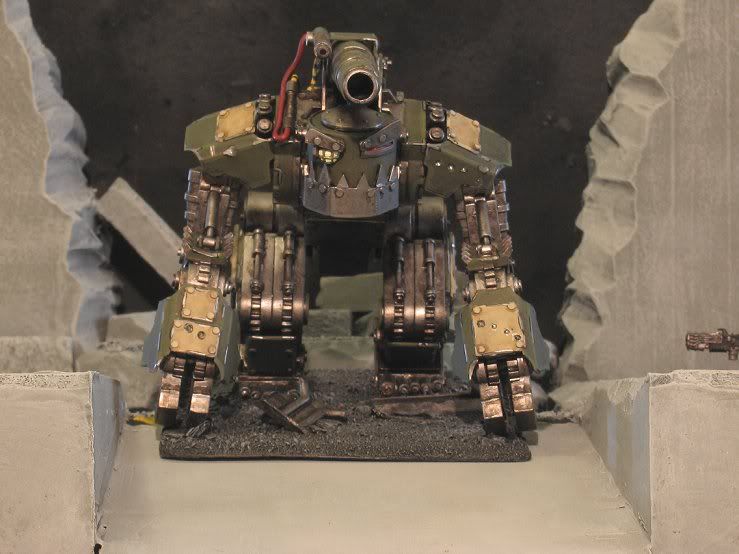 Or like this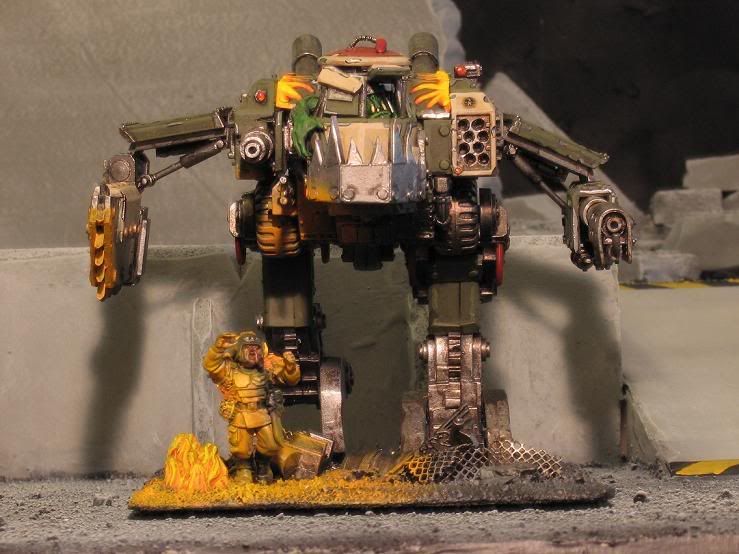 Or like this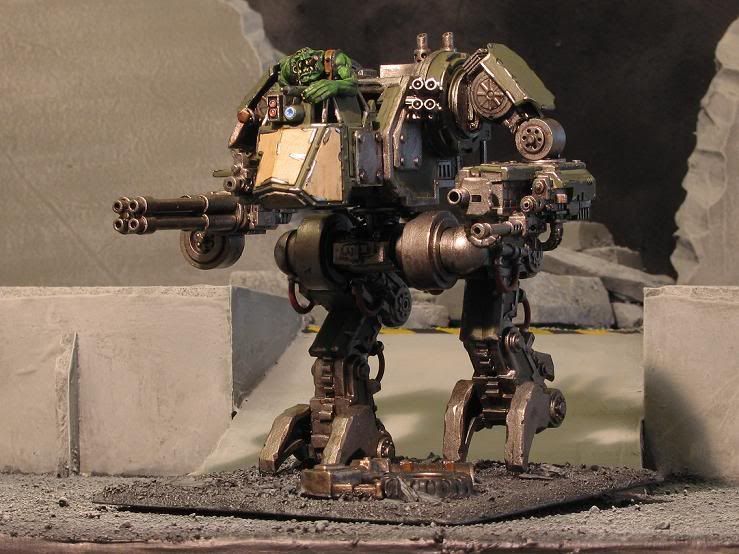 Or like this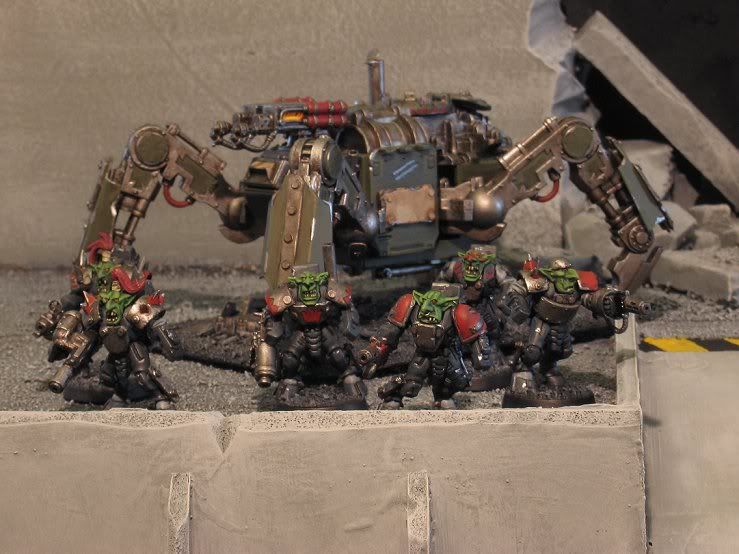 Or finally like this as well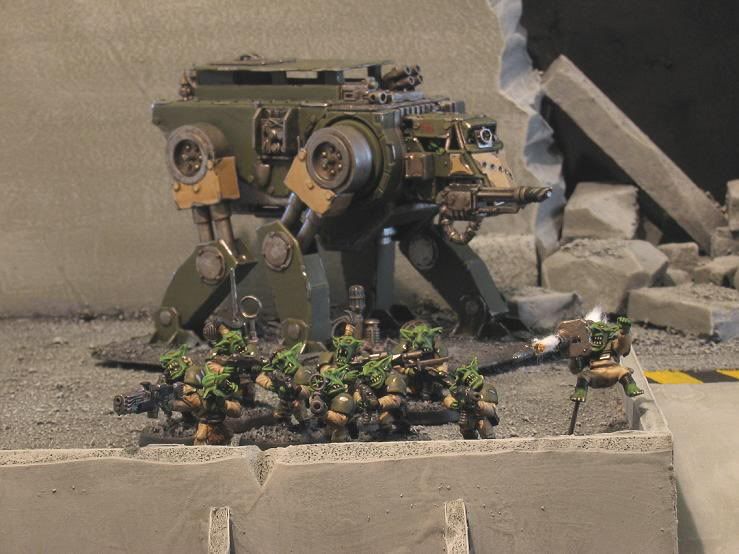 So you can pretty much do whatever you want to the defiler. Fluff don't worry about it just make a cool model and the fluff you can worry about later. Besides the less it looks like a defiler the easier it will be to write the fluff about the orks that looted it.
---

Red Orc
"Ahh, isn't Morfang sweet, like a great big 350-pound (that's 25 stone, UK users!) ball of cuddly death...?"


God, gives children to people so that death won't seem so disappointing.
---
Good timing- I saw someone using a looted defiler on saturday... it did indeed look very very cool.
---
Lower Navigation
Looting a Chaos Defiler?