Da 'Ammer 'Ead Battlewagon, first major Ork project in a while
---
Actually, it's more of a Sky Ray than a Hammer Head, but 'Ammer 'Ead sounds better
.
After seeing the 4th Indiana Jones movie, I figured I could make an orky version of that tree-chopper vehicle with the saw-blades and such, so the other day I finally went to GW to pick up everything I needed to make... this thing. I really had no idea what it would look like in the end, I just sort of made it up as I went along (in the true ork fashion).
Rules-wise, it's a battlewagon with a couple big shootas and a really (really) elaborate deffrolla.
Here's the right side: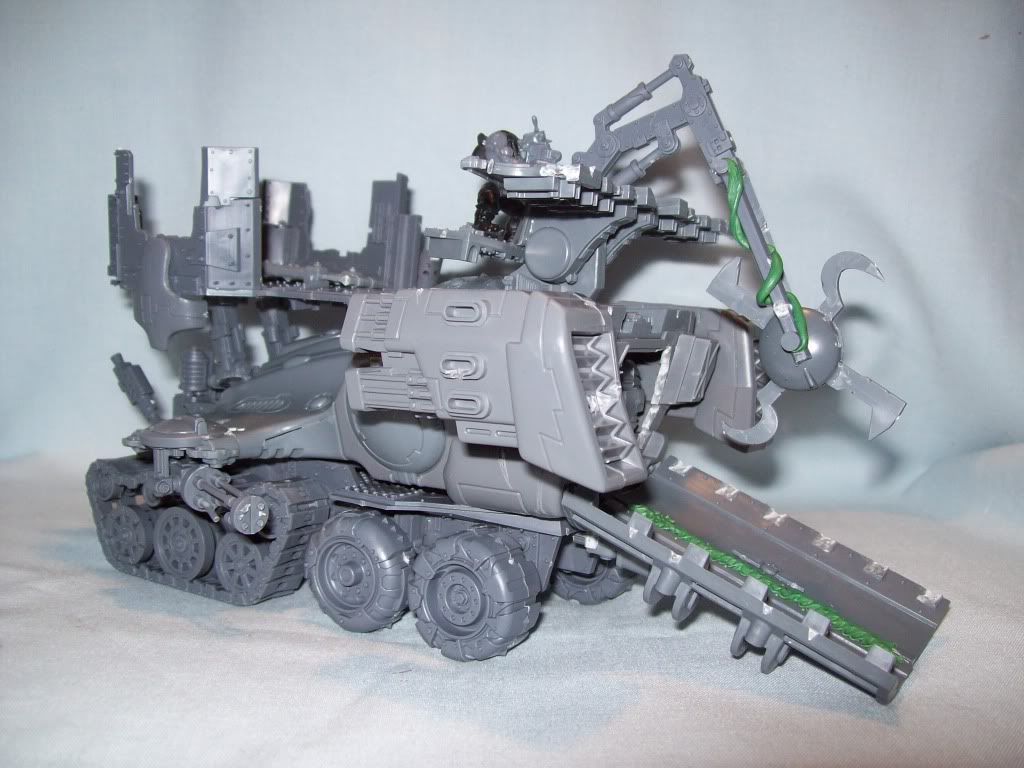 The front: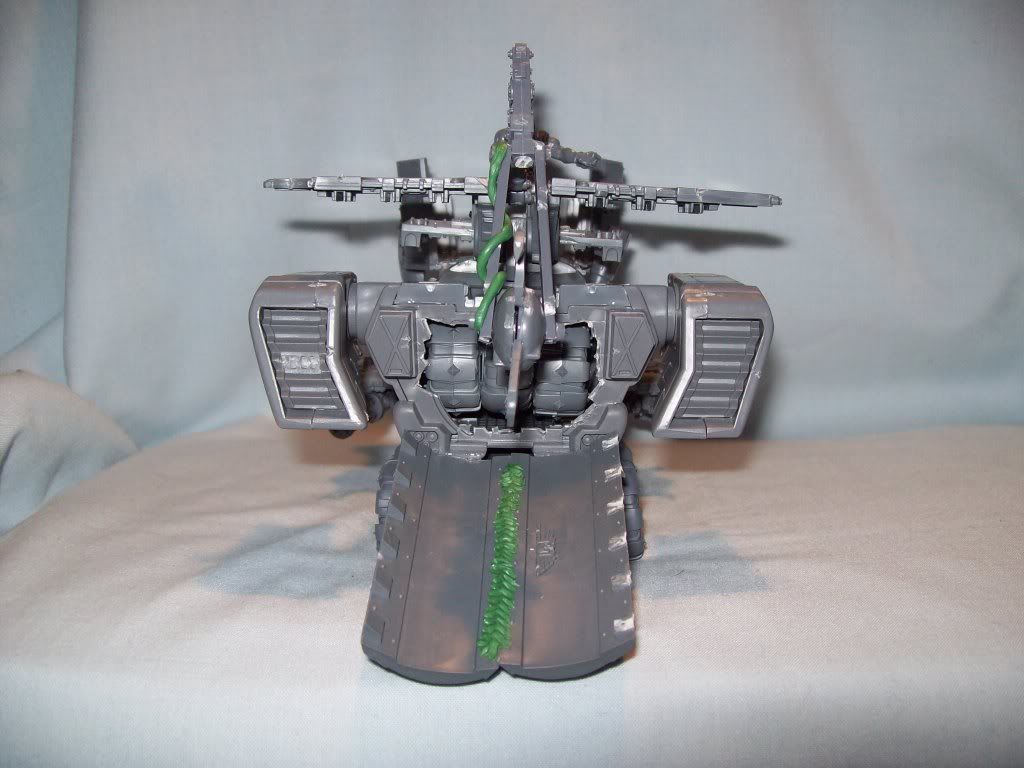 The Left side: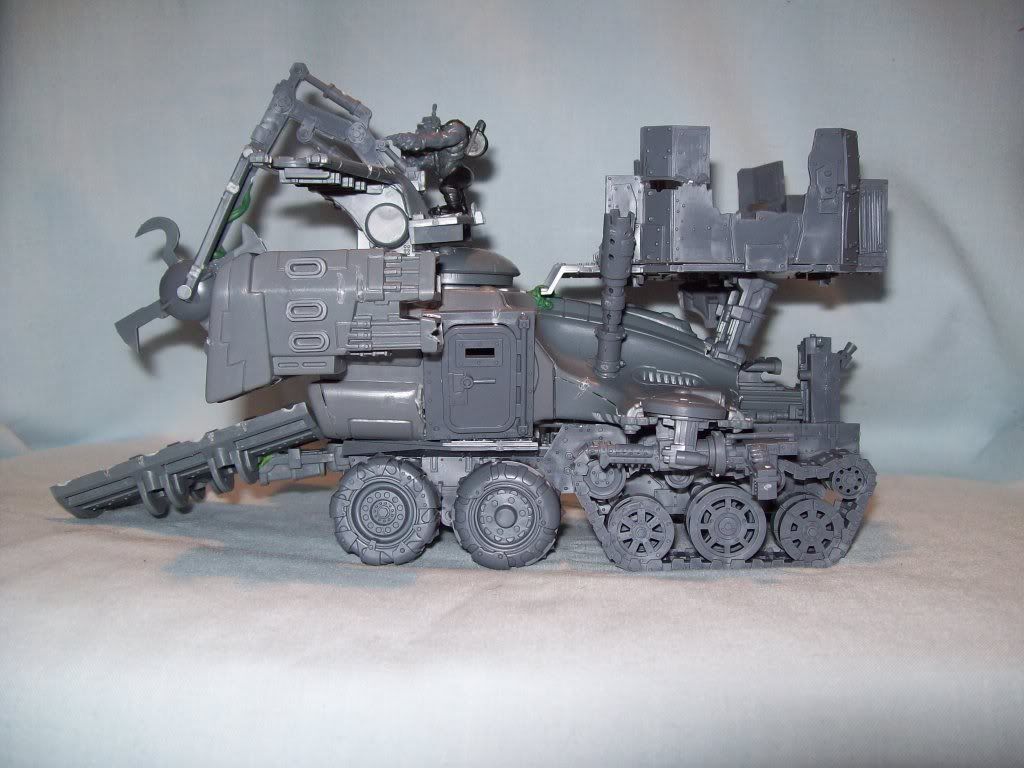 And the back:
The back half of the Zzap gun makes a really neat looking plasma generator, although it also looks sort of like a water cooler.
Well, there it is. C&C are appreciated, and I'll post more pics once it's painted.
---
dude, that's awesome! I love the deffrolla! +rep from me
---
Allouttabubblegum?
- 40K Blog - contains batreps, tactics, and all my work including past and present! Sign up today!
---
Well, it took me a couple days, but here it is!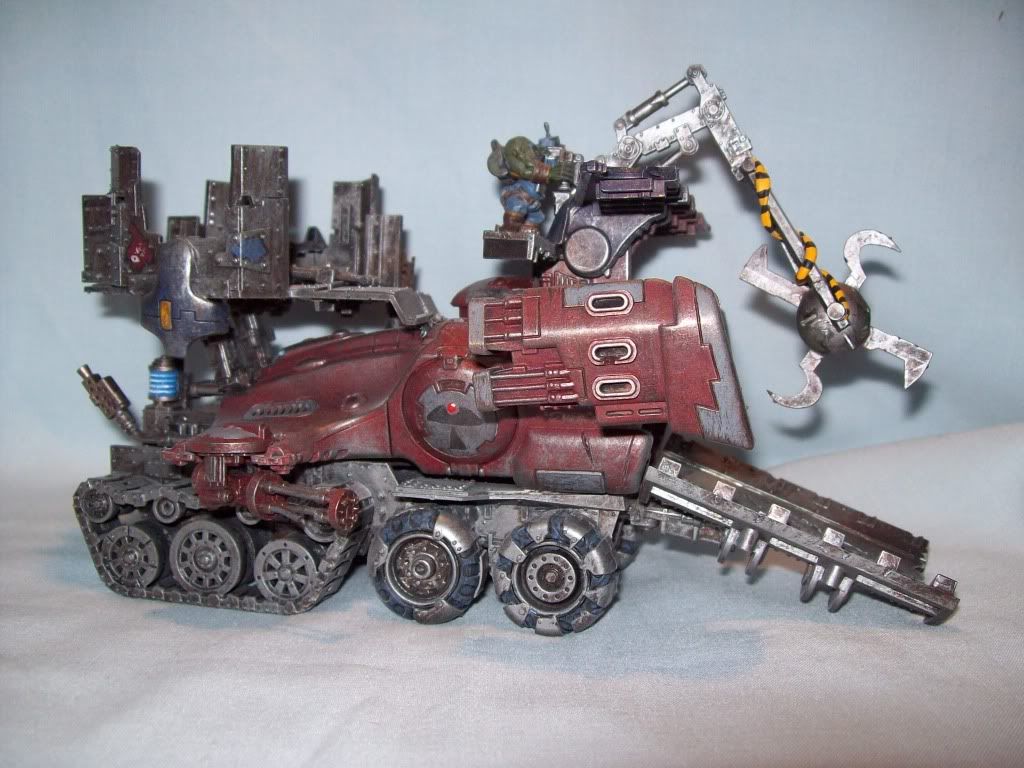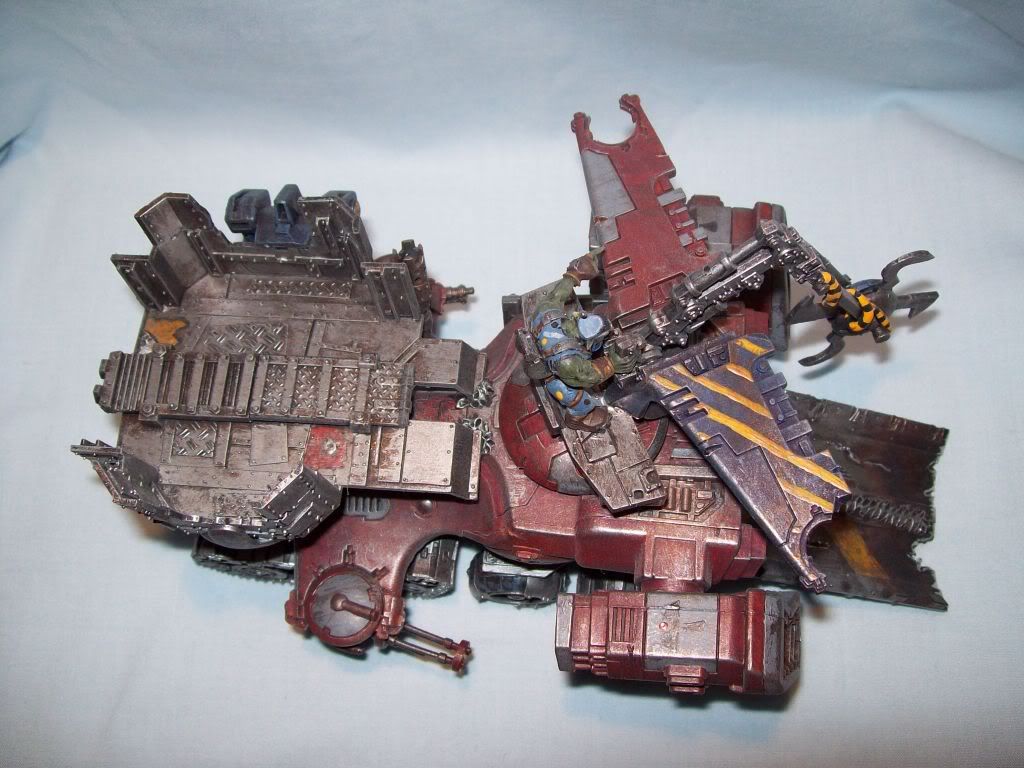 Just to give you an idea of how big this thing is, here's a size comparison between it, a baneblade, and a cadian guardsman.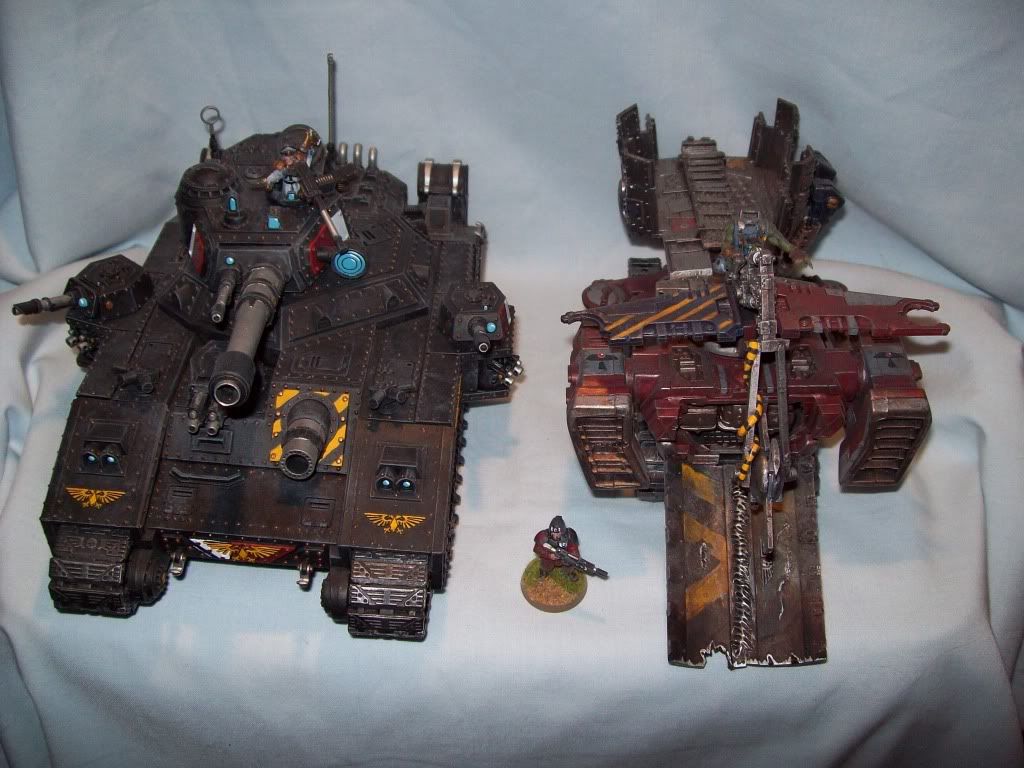 That's that. Now I'll just see how it does in battle.
C&C are always appreciated!
---
A good alternative to the BW. Very 'ork' like. Good job
Lower Navigation
Da 'Ammer 'Ead Battlewagon, first major Ork project in a while