Junior Member
Join Date: Jul 2009
Posts: 21
Reputation: 1

Chaos overview ( lotta pics :-p )
---
and here are my daemons..
same rules apply for these models, as the eldar.. except for the keeper of secrets wich took about 2.5 hours to paint..
fun fact.. the Shaggoth was painted in 67 minutes.. and the bloodthirster in just 42 a friend of mine timed me while i was painting these models :-p
i really like the shiny skin of the shaggoth.. to bad the model sucks in-game:-p
the 2nd herald was scratchbuild by putting an ogre and a scraplauncher together with half a pack of greenstuff :-p
most of it was used to cover the furrrrr of the rhinox..
the last picture, is of a new project of mine.. rebasing the entire chaos army on new ( and improved, in my point of view ) lavabases.. sculpted with milliputt... but this is a LOOONG term project.. only have the one set completed.. and i guess.. it will be the last one.. at least until i am done with Eldar...
anycase.. here they are...
the 1st beastman i did not paint, but i just liked it to be here :-p...
the rest is all mine...
comments are welcome....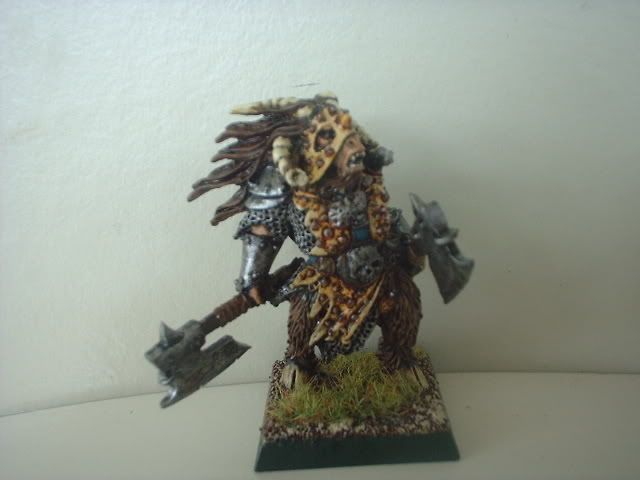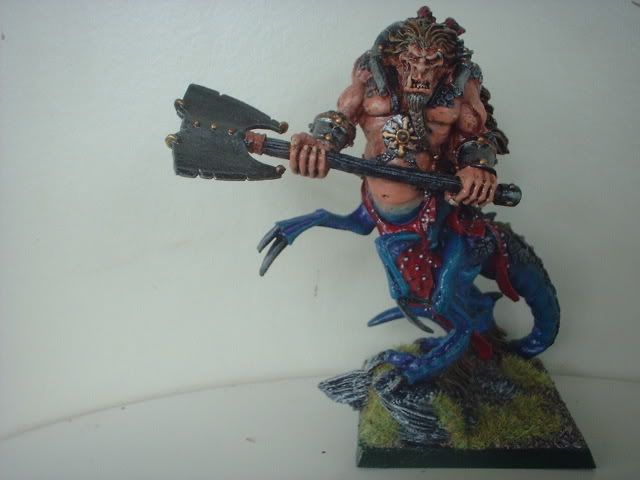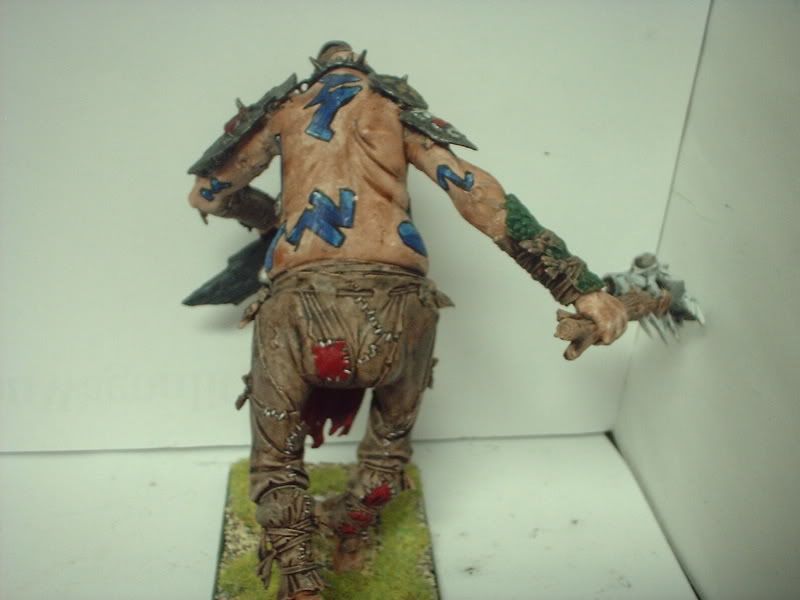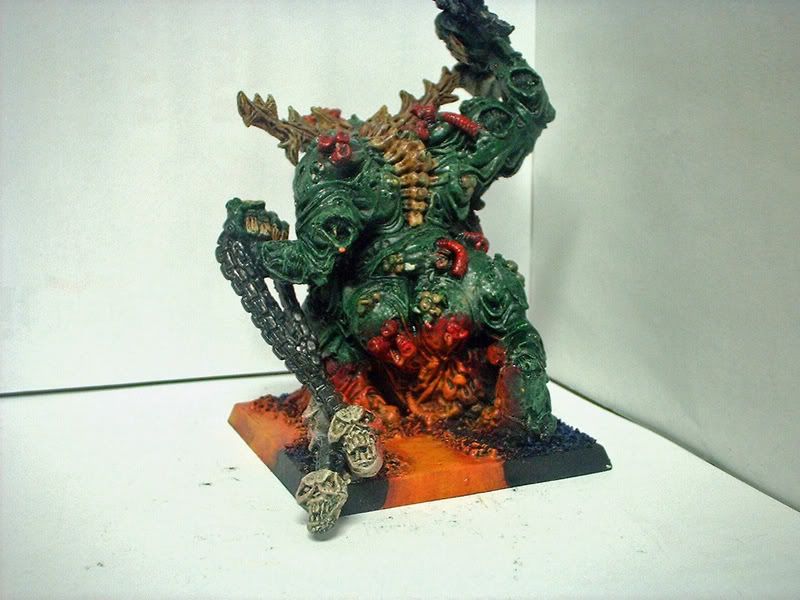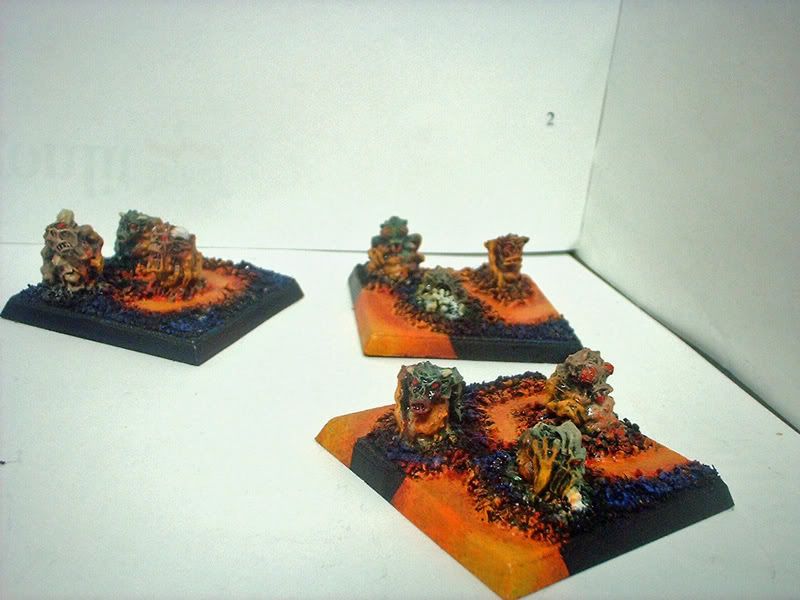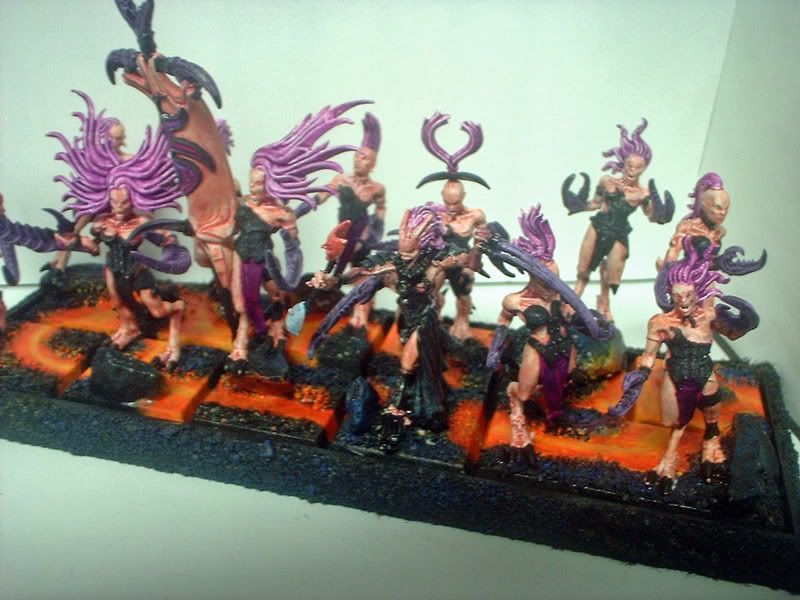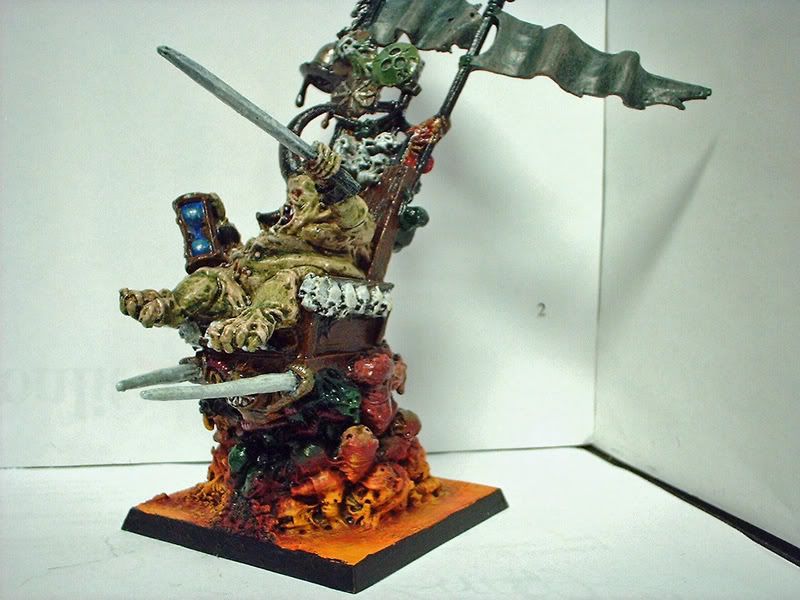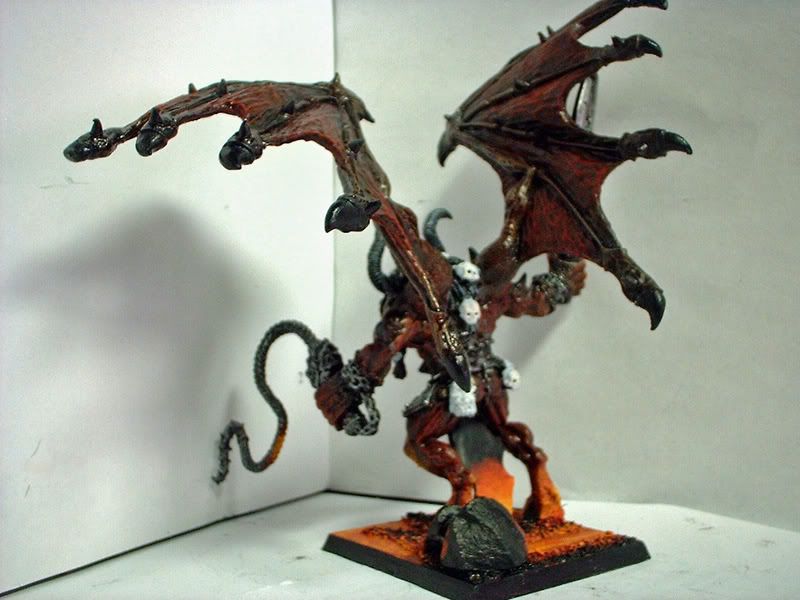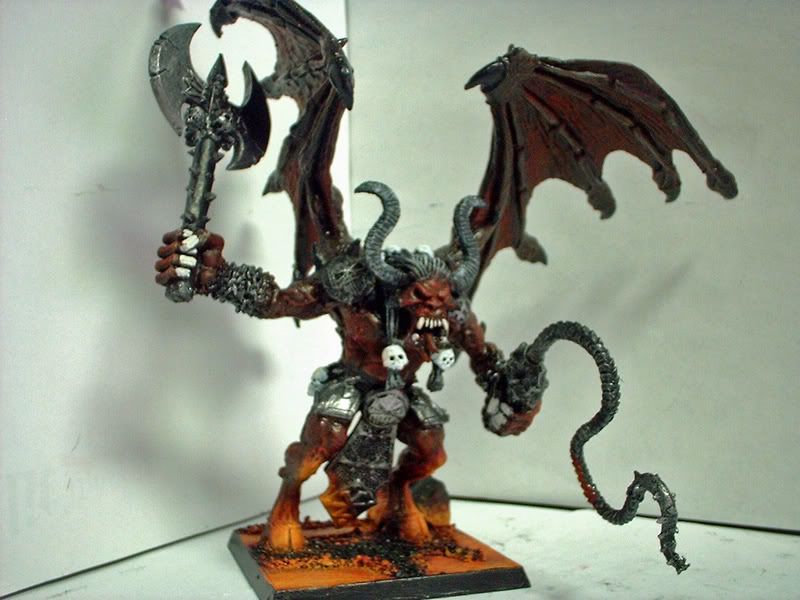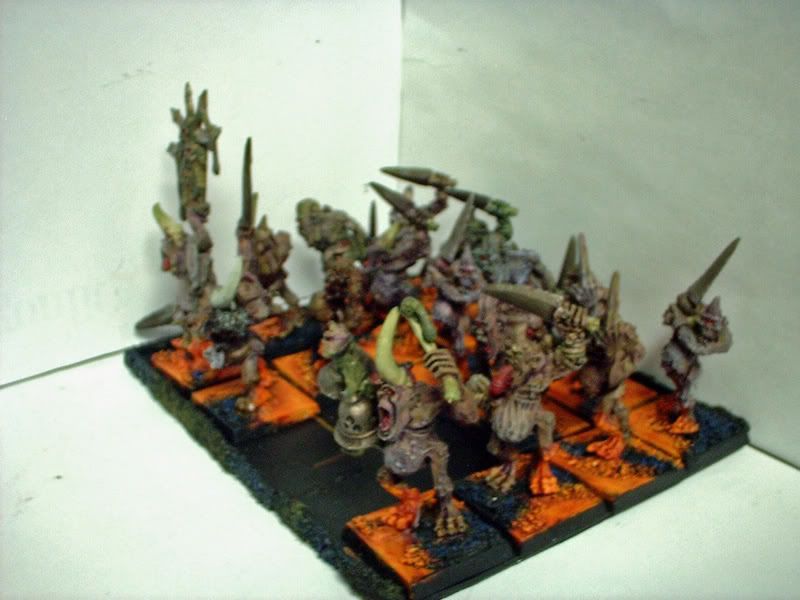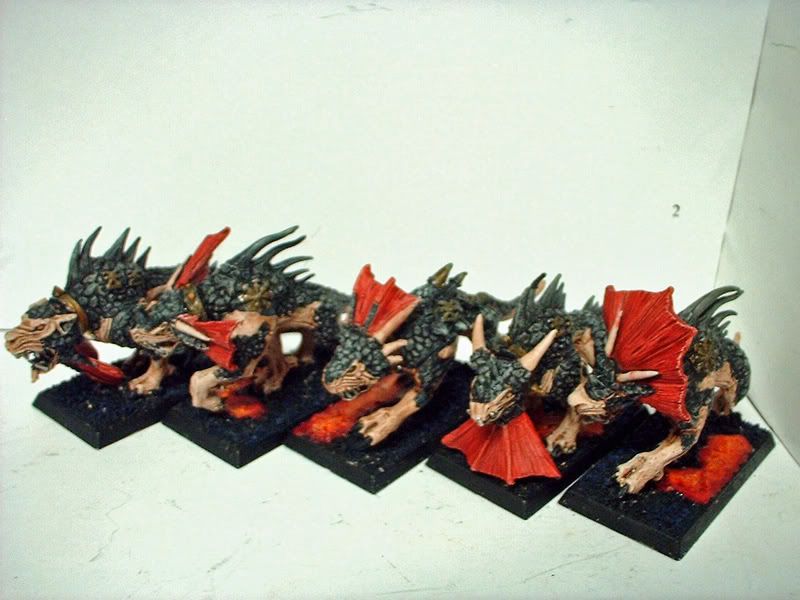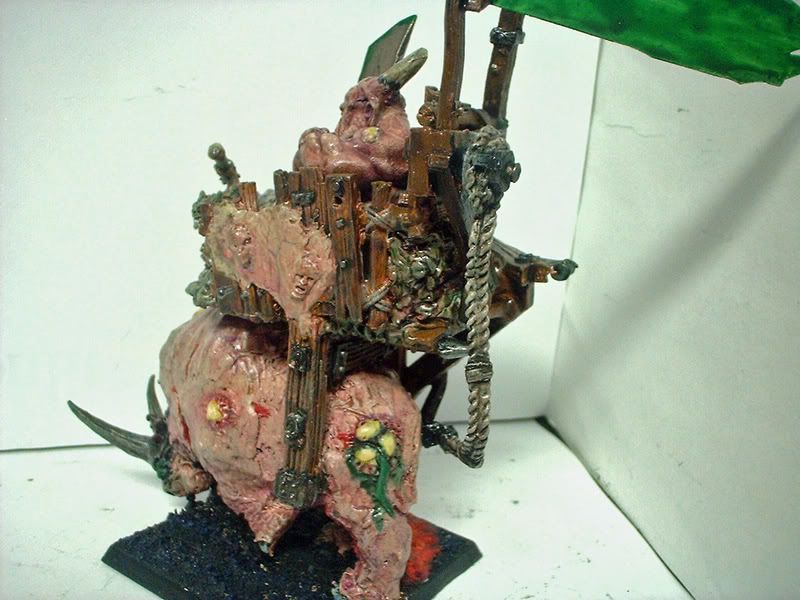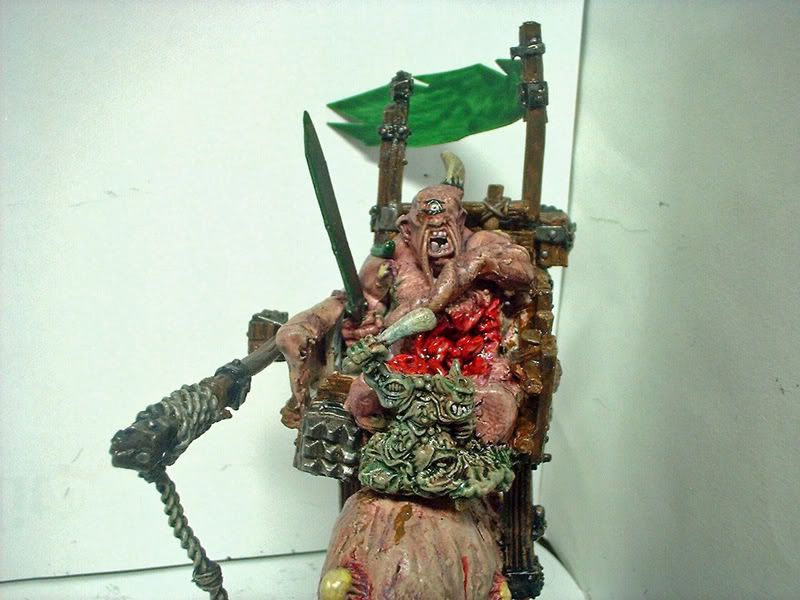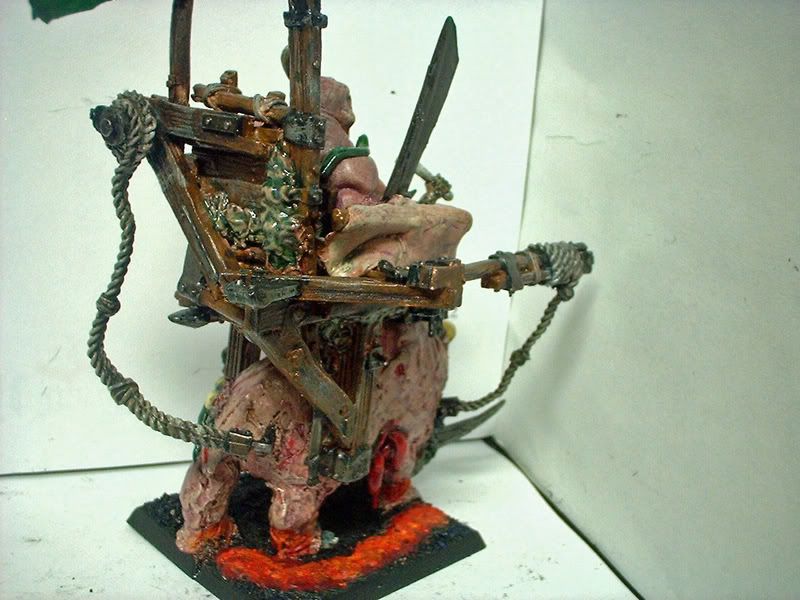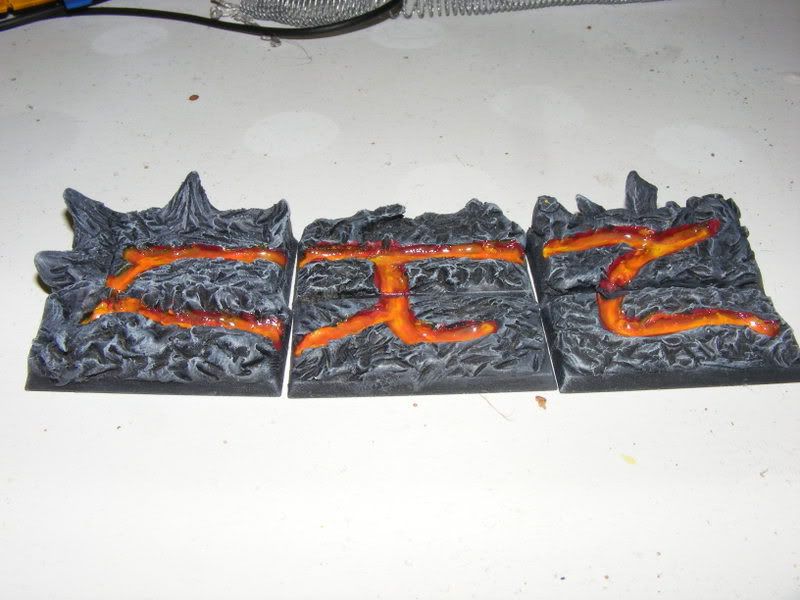 ---
+rep for the Blue Scribes conversion, I really like it.
---
On the subject of Rat Ogres:
But if we give them laser eyes and mounted guns, we'll have to bring in Clan Skryre, and everyone knows how much those limp-tailed snuff addicts overcharge.
---
IMO it looks damn good, but one question - shouldn't daemonettes have violet skin? I mean, they looks far better than that : / But everything else looks great.
---
Quote:
Boobs, That is all.
Victories - 0
Draws - 0
Failures - 4
For Da Boss
Join Date: May 2008
Location: new zealand, the land of the long white cloud
Posts: 2,156
Reputation: 4

---
looks great dude, i would give you more rep but i cant...
---
omgitsduane's # 1 Fan
Russian Winter Guard Thread
---
Very, very well done.
The Shaggoth is terrific, I wish mine was half as good!
---
Quote:
Camo is the color of cowardice but if the only ones to call you a coward are now a puddle of plasma there isnt a problem.
---
Wow I love the lava bases, and, well, all the models. Great (fast haha) paint jobs +rep
Junior Member
Join Date: Jul 2009
Posts: 21
Reputation: 1

---
what is this REP everyone is talking about???
Lower Navigation
Chaos overview ( lotta pics :-p )