Goffs (by Alaric)
---
My Goff ork army.
Some Black Reach miniatures to begin :
The Big Boss :
Nobz :
Boyz :
A family picture :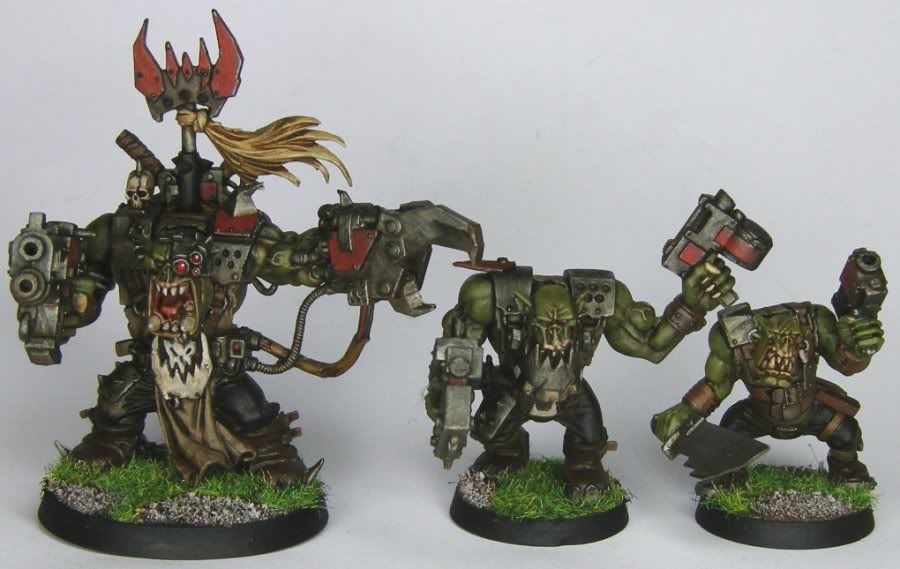 Some Kopters :
---
A battlewagon
: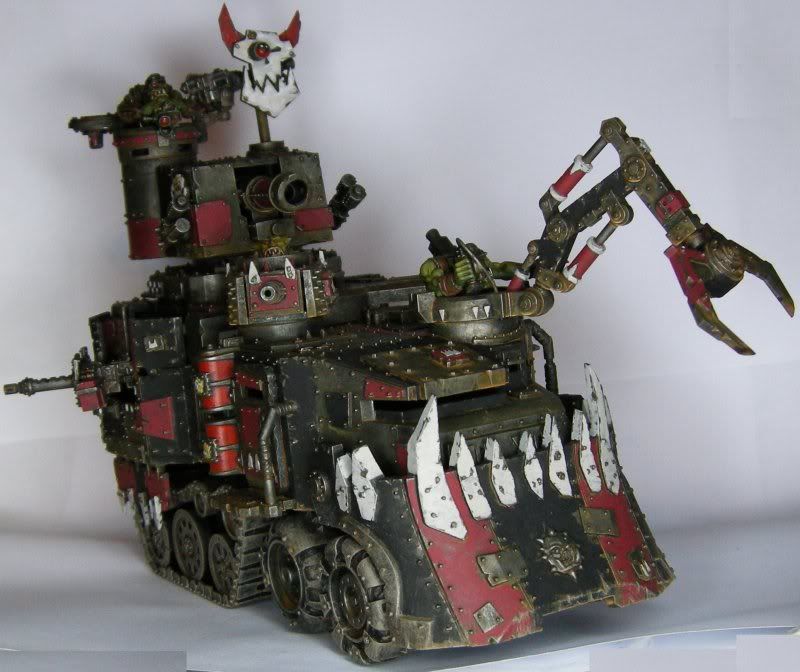 And
a Stompa :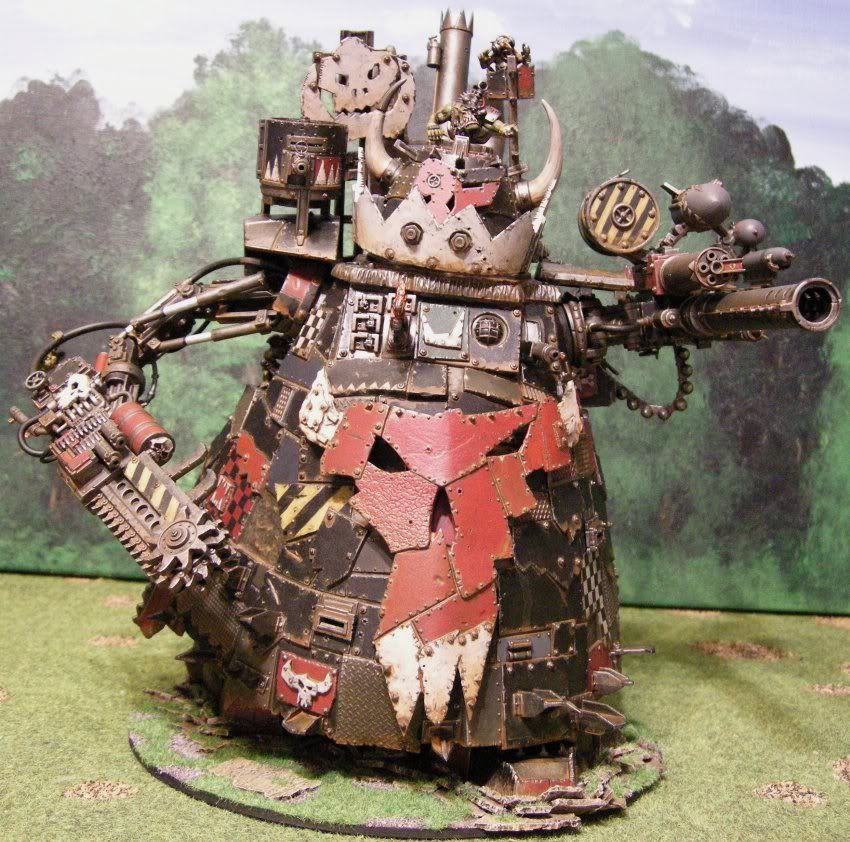 A comparison with
my old Méka-gargant
scratchbuilted 13 years ago :
---
Great minis. I love the ork's skin tone, how do you do it? +rep
---
Quote:
Great minis. I love the ork's skin tone, how do you do it? +rep
For the skin, I used an application of Knarloc Green (Foundation), a brush of Gretchin Green (F°), and then Gryphonne Sepia Wash for Boyz, and Devlan Mud Wash for Nobz and Boss.
The last painted minis. Nobz with heavy armor, big choppa, slugga and wandering snots.
It's my first "cross-over".
These Nobz are demons killers. The snotlings imprisoned in small cages, suspended under the epaulets, are survivors who kept their nerve after their crossing of Warp, after a shot of a Shock Attack Gun. They are used as detectors of Demons, like an anti-Warp alarme, they start to scream when a demonic entity shows the tip of a claw.
The Grey Nobz et Kizitor Greenwold :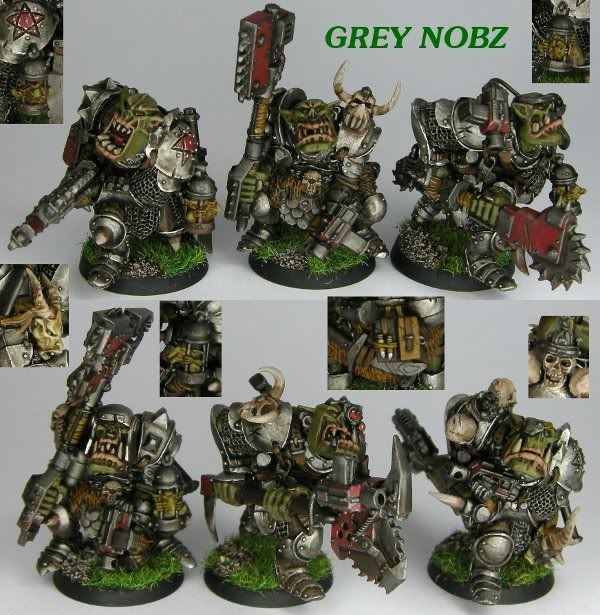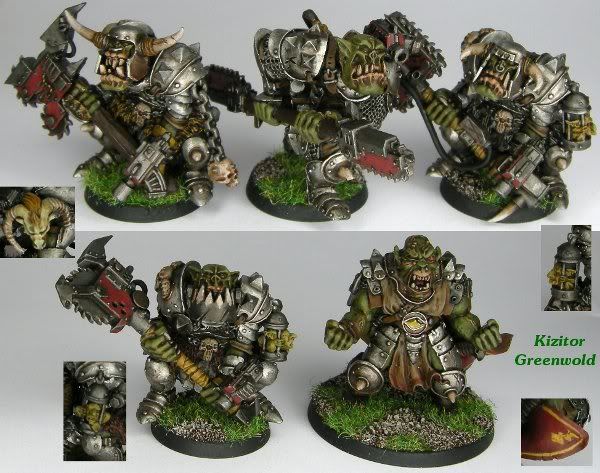 Some
Runtherds
: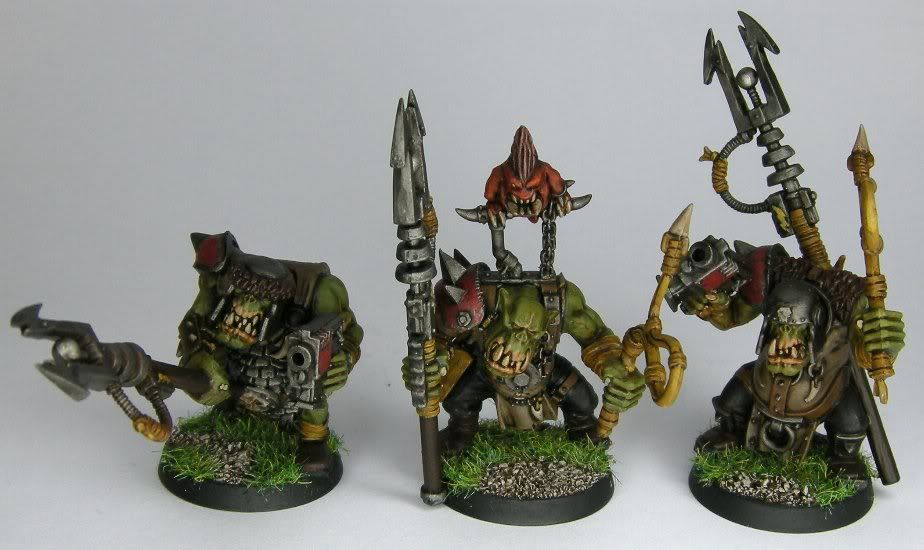 A
Trukk
: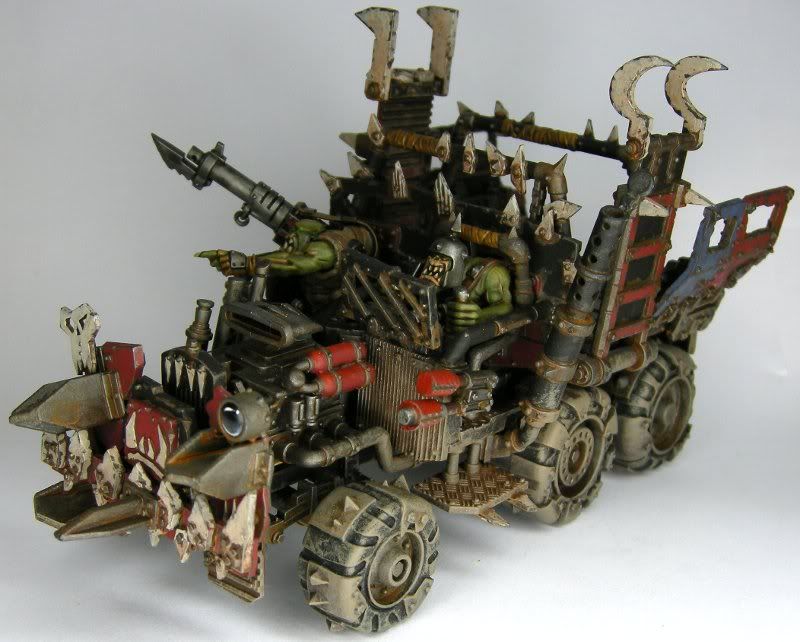 A second Battlewagon :
---
As already said, your skin tones are exceptional. Very smooth. +rep.
---
Nicely done. Very clean paint job that would look very impressive on the table!
---
That's awesome.
I recently finished the AOBR orks, but I buggered up the paintjob on the metal. Looking at yours, it's exactly what I wanted to do with it. How did you do yours?

EDIT: I just read about the Grey Nobz. That's just awesome, dude. +rep.
---
On the subject of Rat Ogres:
But if we give them laser eyes and mounted guns, we'll have to bring in Clan Skryre, and everyone knows how much those limp-tailed snuff addicts overcharge.
---
I do really like the skin tone that you did but I also really like the battlewagons especially the second one that you did. Very nice.
---

Red Orc
"Ahh, isn't Morfang sweet, like a great big 350-pound (that's 25 stone, UK users!) ball of cuddly death...?"


God, gives children to people so that death won't seem so disappointing.
Lower Navigation
Goffs (by Alaric)