---
Please have my children!
---
"If man dedicates his life to good deeds and welfare of others, he will die unthanked and unremembered. If he excercises his genius bringing misery and death to billions, his name will echo down through the millennia for a hundred lifetimes. Infamy is always more preferable to ignominy. "
- Fabius Bile at the Desecration of Kanzuz IX
---
Quote:
I added to him three levitating Skulls.
LOVE
the levitating skulls!
---
its like he is using his weirdboyy powers to summon them... he is a grey ork after all!
---


Quote:
I wore my first dress about 15-16- no reason for it, I was just sat in the props room at school writing an essay and decided to try on the leopard print top and mini-skirt, even threw on a blonde wig, and I must admit the breeze to my gentlemen was a rare delight.
Powered by Squig Tea
Join Date: Jan 2007
Location: In da Toolz cupboard in da Mekshop
Posts: 7,589
Reputation: 53

---
Nice use of Ogre GutPlates , whats the rest of the fuel tank made from?.

Great work as always.
---
Quote:
Nice use of Ogre GutPlates , whats the rest of the fuel tank made from?.
Clothes' size indicators.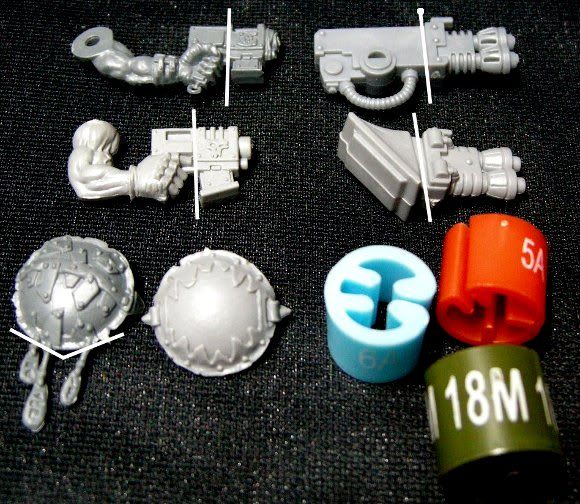 ---
FOR DA WAAAAAGHH!!!

Love your army mate looking sweet.

I have 1 question. WHERE IS GHAZGHKULL!!! One of the best ork models ever made - he is a must!

Id give u rep if i knew how to to it : /
---
Ghazghkull is on the way...
Kommando Goff.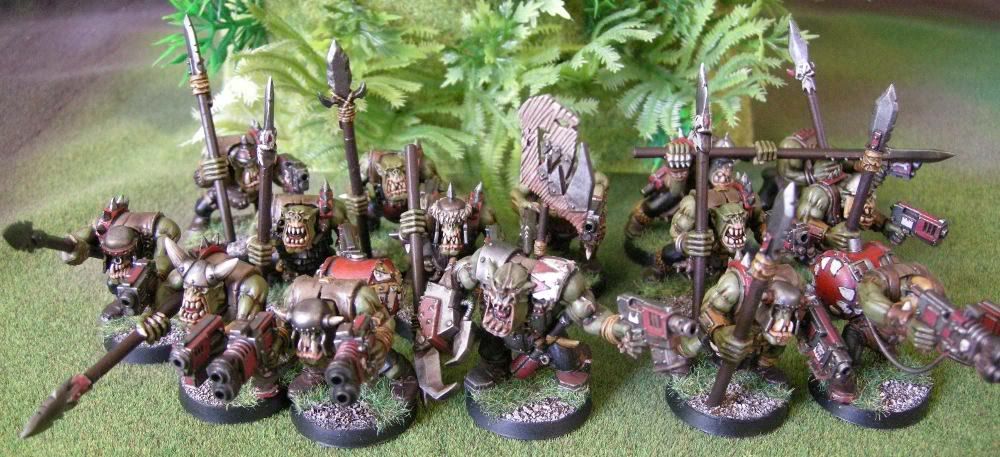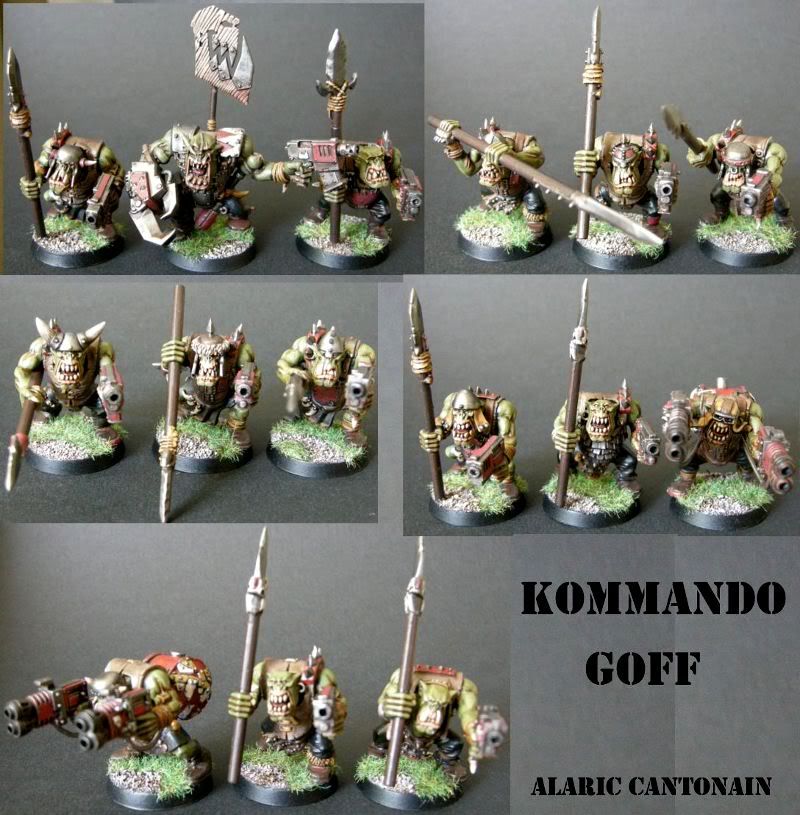 ---
Man, I love my orks but yours are absolutely amazing! The skin looks great! :-)

Have a wad of Rep :-)
---
"I no longer think of them as animals Ahmuz, though I once did. I now think of them as the purest of us all. Incorruptable. Single-minded. The perfection of my father's vision." - Magnus the Red.
---
Looking fantastic as usual mate! I absolutely love the burnaboyz conversion!
---

Commissions, Project Logs, and Galleries
Follow me on Twitter: @MidgesWorkshop. You can aslo follow me on face book Here
Lower Navigation
Goffs (by Alaric)