---
Great models, you have a very distinctive painting scheme for your orks.
---
I really like the scratch build is really cool, but so is everything here. I agree with Morfang that the battlewagons are stand-outs.

+Repppppp
---
That was really, really, really, really well done, like if the top level was pro, you just passed it! Good Job!!! +rep!!!

~Beltiac
---
This is Sierra-259, you got Spartans on the ground sir. We're not going anywhere."
—SPARTAN-259
---
One month without painting, but no, I'm no dead. Not yet.
One big vehicle for the Grey Nobz force and Kizitor Greenwold. A Grey Knights' Mk1 Land-Raider as chassis.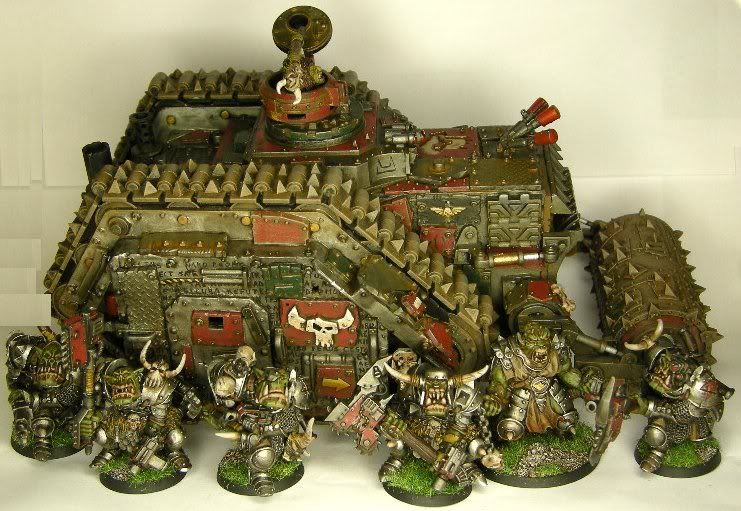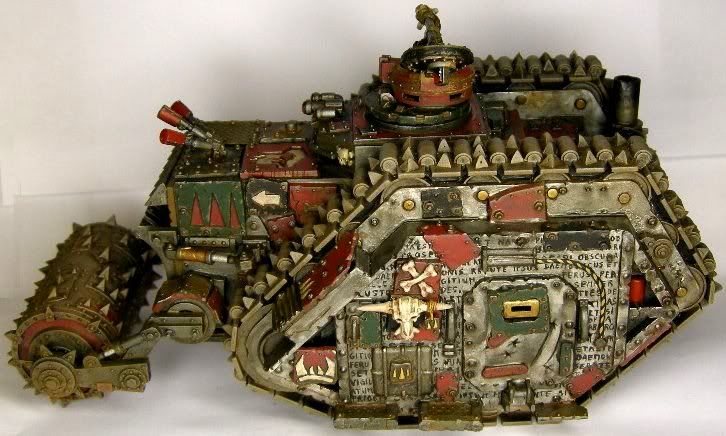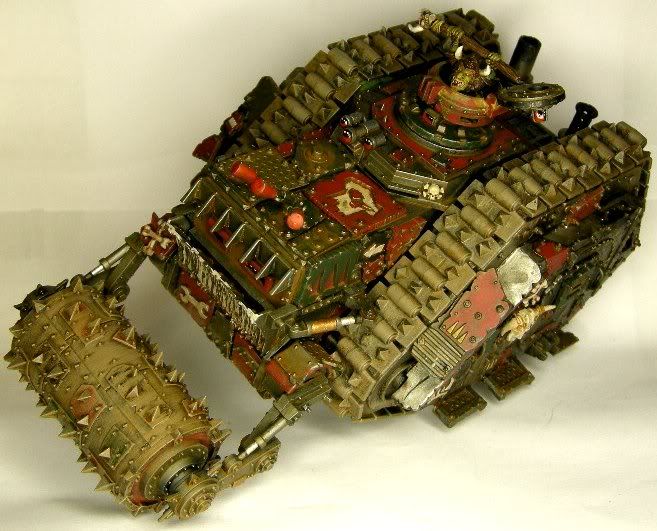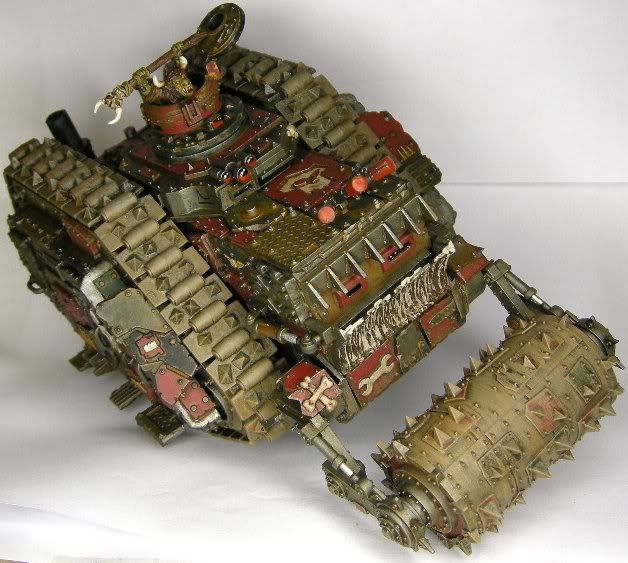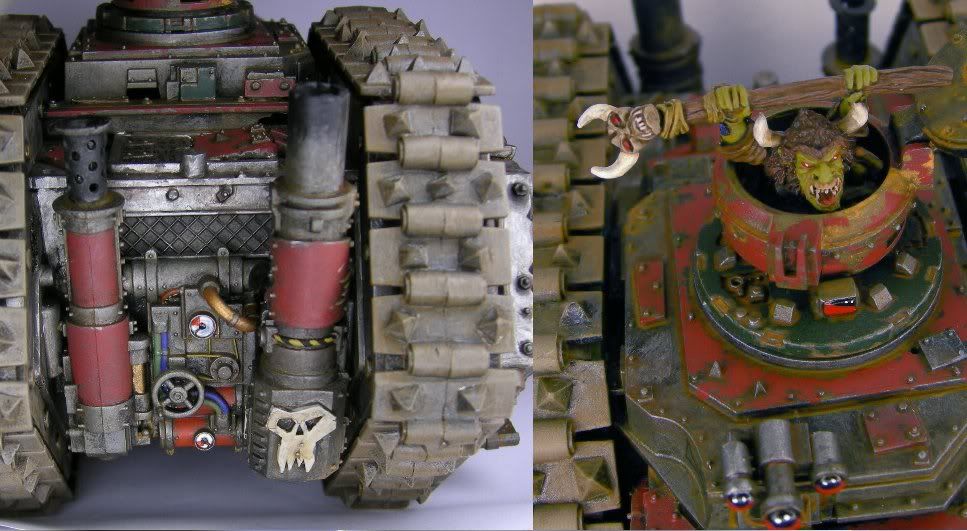 Two other goff vehicles in WIP.
---
Great conversion. Perfect for your "Grey Nobz"
Angryman
Join Date: Aug 2009
Location: A wretched hive of scum and villany. Actually PNG. Goddamn this place is a shithole.
Posts: 4,304
Reputation: 22

---
Having an army like this Stomp my arse on the table would be a pleasure. The entire force is really well done. Skintones, conversions(Grey nobz in particular) scratchbuilds. This lot has it all. Really great work.
---
Sanity is for the weak.
'Evil will triumph because good is dumb.' Dark Helmet,Spaceballs
According to LUKEVALENTINE's test i am a diciple of khorne. Figures really.
---
And one Truk. The Boyz have meet Harlekins, and survived to their presumption, hur hur hur !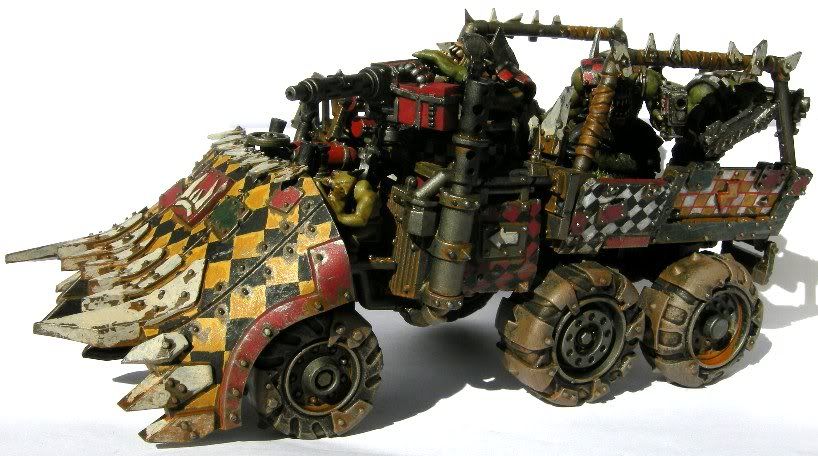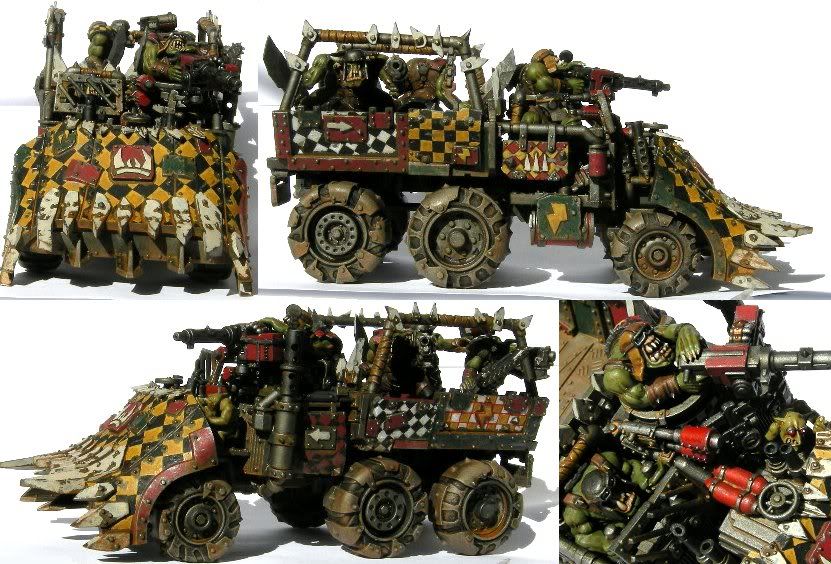 ---
Grey nobs may be the best thing ever- Even better than the Looted Carnifex.

Wonderful, wonderful work. +rep
---
Lower Navigation
Goffs (by Alaric)