Almost Finished Valk
---
Just some pics of my almost finished valk, just need to do some more highlights and a bit more weathering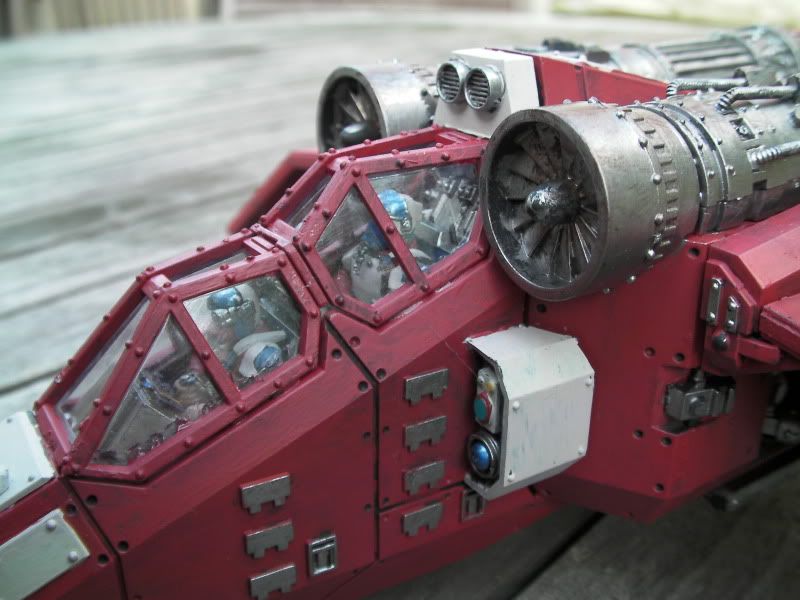 Yes I need to drill the barrels, before you say!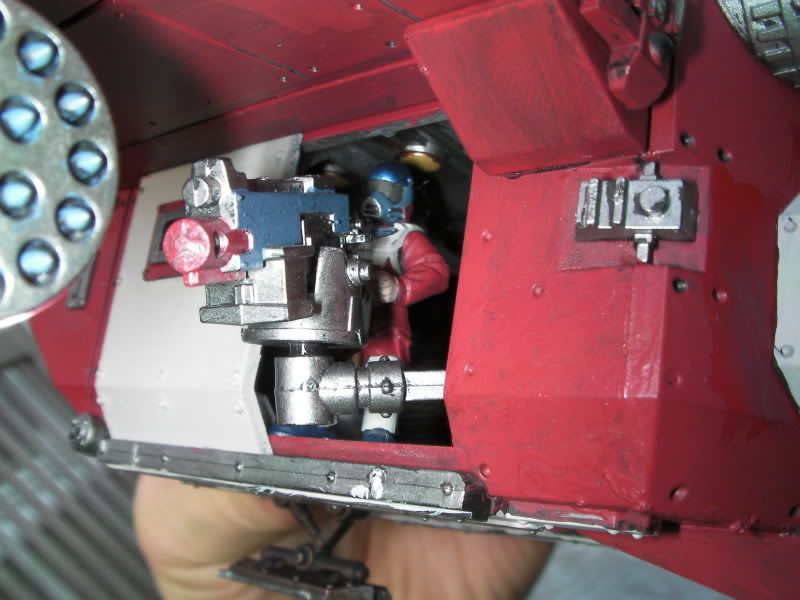 more pics
Here
---
1. Your red looks a little patchy in places - might want to just give it another coat on the patchy spots.
2. The red needs some highlighting too - If that's Mechrite Red on there, use Blood red as an edge highlight.
3. I don't like the blue gun casings - just looks out of place to me.
4. I'm seeing a couple of mold lines on the heavy bolters there.
5. The red panels could use some more definition - the edges and the recessed black areas need a bit of a clean up (nothing you can't hide really easily).
6. The metal areas need another coat of paint to cover the patchy areas.
7. The metal needs some highlighting and shading.

That's all I can see that's out of place, but it's a good start!
---
On the subject of Rat Ogres:
But if we give them laser eyes and mounted guns, we'll have to bring in Clan Skryre, and everyone knows how much those limp-tailed snuff addicts overcharge.
Join Date: Jun 2009
Posts: 101
---
Progress looks great, highlights and touching up of the few areas noted in the prior post and I belive you will have your self one fine ship!
---
Looks quite good but the undrilled heavy bolters are a kick to the shins.

Also what is the specific orientation? Is it mechanicus? And if so was it tested off of Mars? I'm thinking if it is something of an "executive" transport the very clean lines work where as if it is a "workhorse" mechanicus machine I'd imagine it having so patches of HEAVY wear and tear including areas where the paint has been scraped off hard and some plaves where it's heavily dented from impacts.
Lower Navigation
Almost Finished Valk