Archaon The Everchosen
---
Finally got this finished a few days ago, I really like how he turned out with the different not so dark colour scheme. I passed it on to the guy who asked me to do it for him and he is over the moon with it.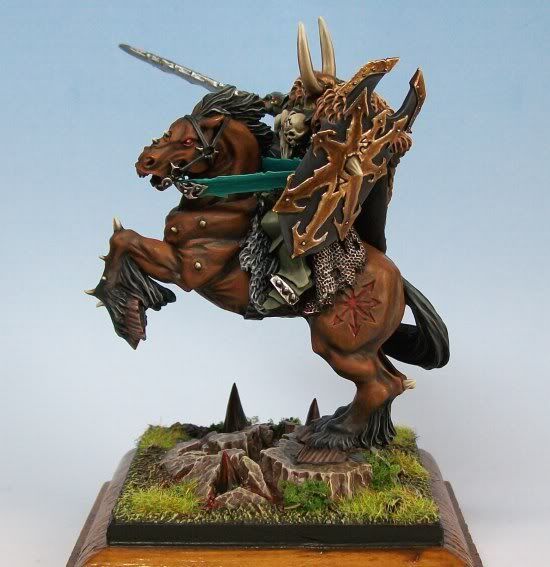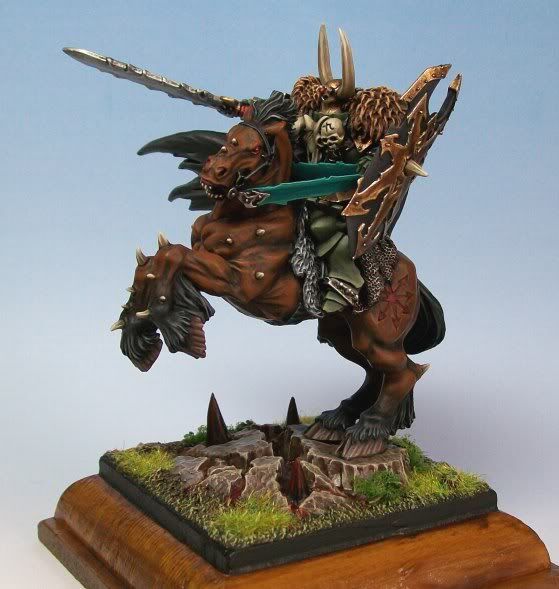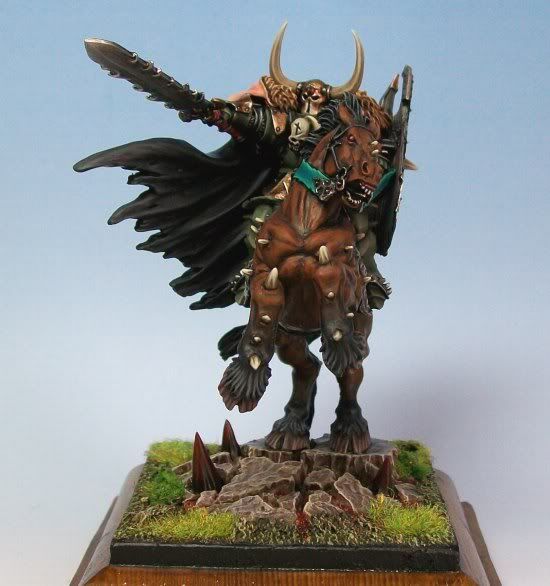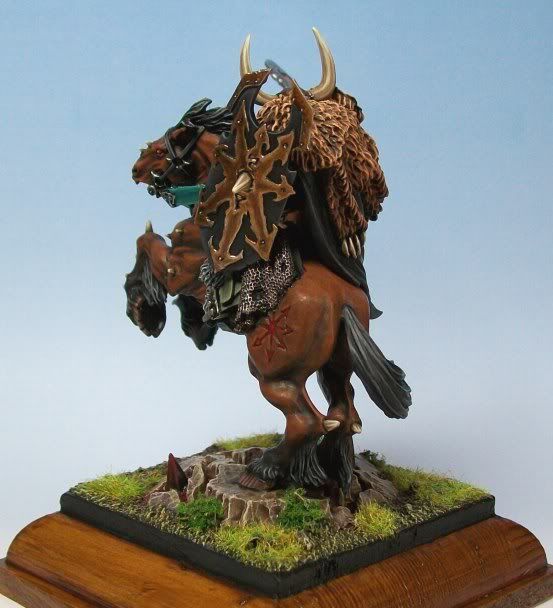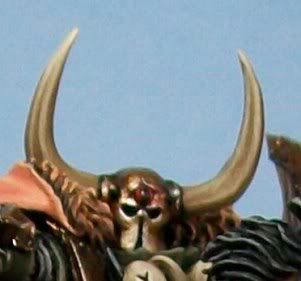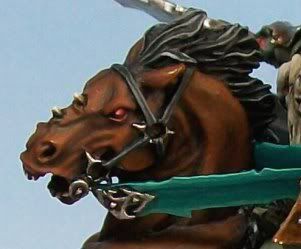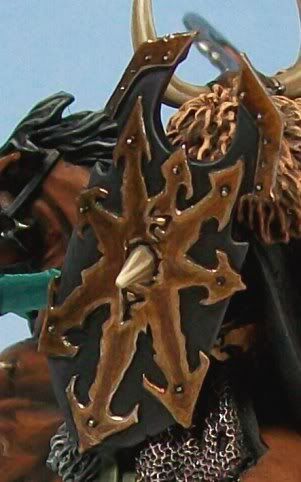 Hope you guys like it as much as I do.
---
Last edited by Tim C; 03-08-09 at

09:38 PM

.
---
you are right it should be Everchosen , .
---
Last edited by Tim C; 03-08-09 at

09:41 PM

.
Senior Member
Join Date: Nov 2008
Location: In a chair, in front of my computer
Posts: 1,282
Reputation: 2

---
Wow very impresive! +rep
---
Praise the sun!
---
Looks brilliant Tim. It truly is the best Archaon I've ever seen and the first I've ever seen with a brown horse, and I have to say, it looks a lot better. Good to hear the person you've painted it for was happy, I'm not surprised he was over the moon with it
.
---
Regards,
Jake.
---
Absolutely stunning, beautiful job. +rep.
---
one thing I want is the ability to split my fire everywhere, it makes no sense that a squad of 10 guard or marines or whatever all have to fire at 1 target with everything, is the guy with the lascannon not smart enough to realize maybe he would be better off firing at the massive tank looming overhead instead of the little man no bigger than a squat running at him, or is that far too complex for the 10yr olds?
My Thousand Sons Project Log
My Warriors of Chaos Project Log
My Cryx Project Log
My Necron Project Log
---
looks incredible! The colours compliment eachother very well! One thing I am kinda looking at is the light sourcing, your commission will never know it, but it's a little off with the sheild I think judging by the shading and highlighting on the pelt vs his sheild. I could be wrong. Now it's a minor thing really when you compare the impressive highlighting and blending you've done here, I could only hope to emmulate your work one day!
---
Lower Navigation
Archaon The Everchanger.