herald of khorne:painting in progress
---
been a while since my last post (work, illness, travel, family etc) so i thought i should post up a few picks of what i am currently painting.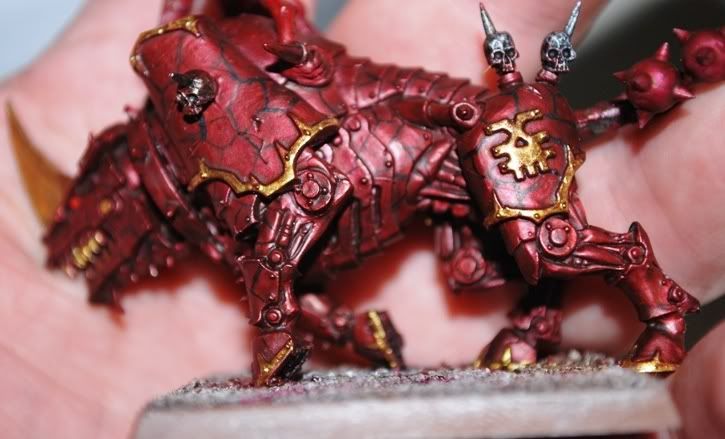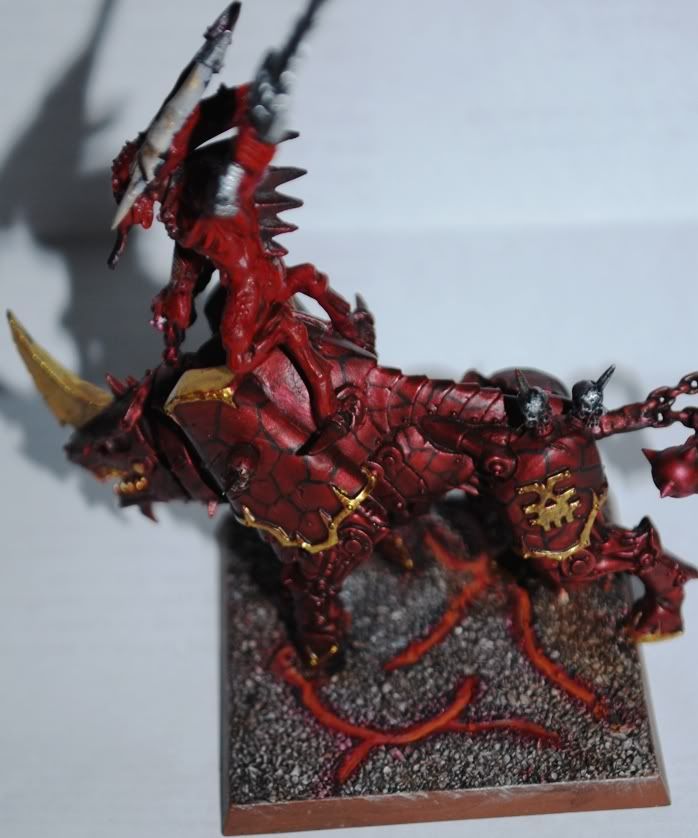 comments welcome
---
there is no 'overkil'l, there is only 'open fire' and 'time to reload'
It's an age old dilemma. You want to set everything on fire, but you can't steal stuff while it's burning. Don't let your passions run away with you! Do things in the correct order! Pillage, THEN burn!
http://www.schlockmercenary.com/index.html
its all fun and games till someone loses an eye, then its fun and games without depth preception.
---
Last edited by The Wraithlord; 02-27-09 at

04:24 AM

. Reason: provided direct links.
Senior Member
Join Date: Feb 2009
Location: Corby, Northants (from SE london)
Posts: 116
Reputation: 1

---
looking good!
---
Model looks great. I love the black lines all around his armor. My only suggestion is maybe a few more of the metal areas should be picked out in your brass color. Like the joints in the legs for example.
---
That is a very well done model so far. It will be a great model when it is done.
---
one thing I want is the ability to split my fire everywhere, it makes no sense that a squad of 10 guard or marines or whatever all have to fire at 1 target with everything, is the guy with the lascannon not smart enough to realize maybe he would be better off firing at the massive tank looming overhead instead of the little man no bigger than a squat running at him, or is that far too complex for the 10yr olds?
My Thousand Sons Project Log
My Warriors of Chaos Project Log
My Cryx Project Log
My Necron Project Log
---
I agree with Vamp, it needs a bit more of the metal picked out imo.

Otherwise, very nice.
---
Allouttabubblegum?
- 40K Blog - contains batreps, tactics, and all my work including past and present! Sign up today!
---
very nice, are u going to add more highlights to the red on the juggernought/
Lower Navigation
herald of khorne:painting in progress