Junior Member
Join Date: Jan 2009
Posts: 17
Reputation: 1

Shockwave effect... ?
---
Heya, im experimenting i just had a good idea for assult marines or flying creatures.. / weapon effects smashing the ground, not sure if its been used but i havnt seen any pics of them yet.. I would think it would be cool a assult marine hitting the ground with a shockwave effect on the ground, or a thunder hammer striking the ground and causing a small shockwave effect, pushing the debre away etc.. i got my first experiment done, il upload a picture later, simple took me like 45 min so its not perfect, but i made it out of a CD with bases on the bottom, + foam for the effect and the base over the CD... the figure fits in the middle of it... Let me know ideas on how to enchance them to.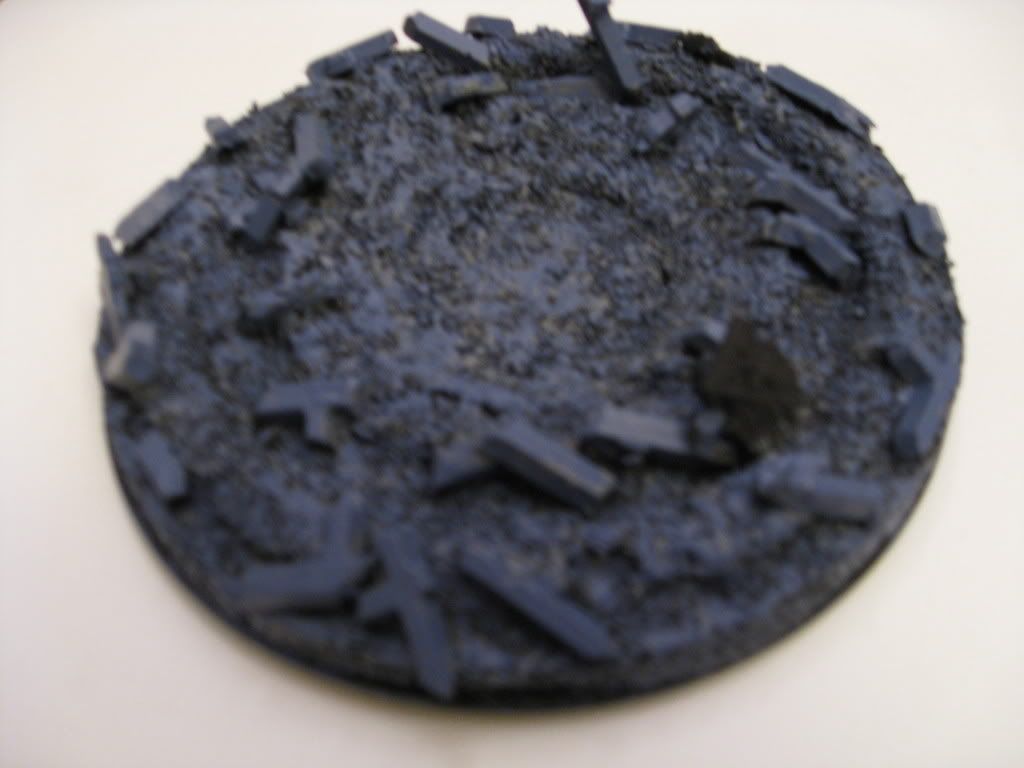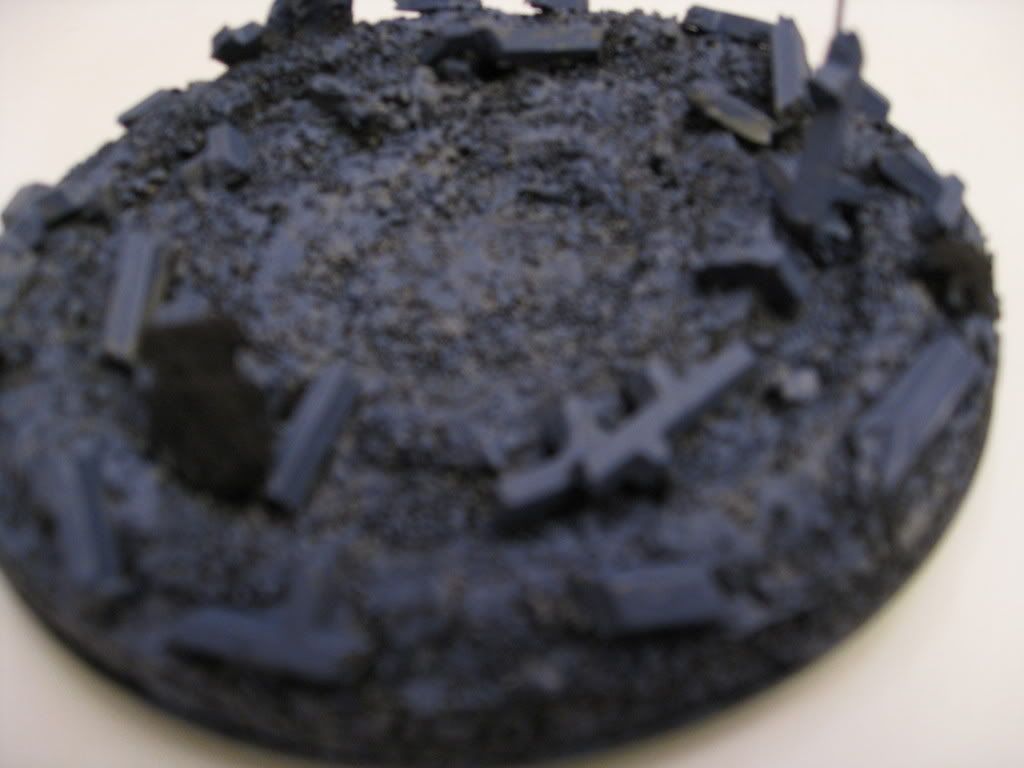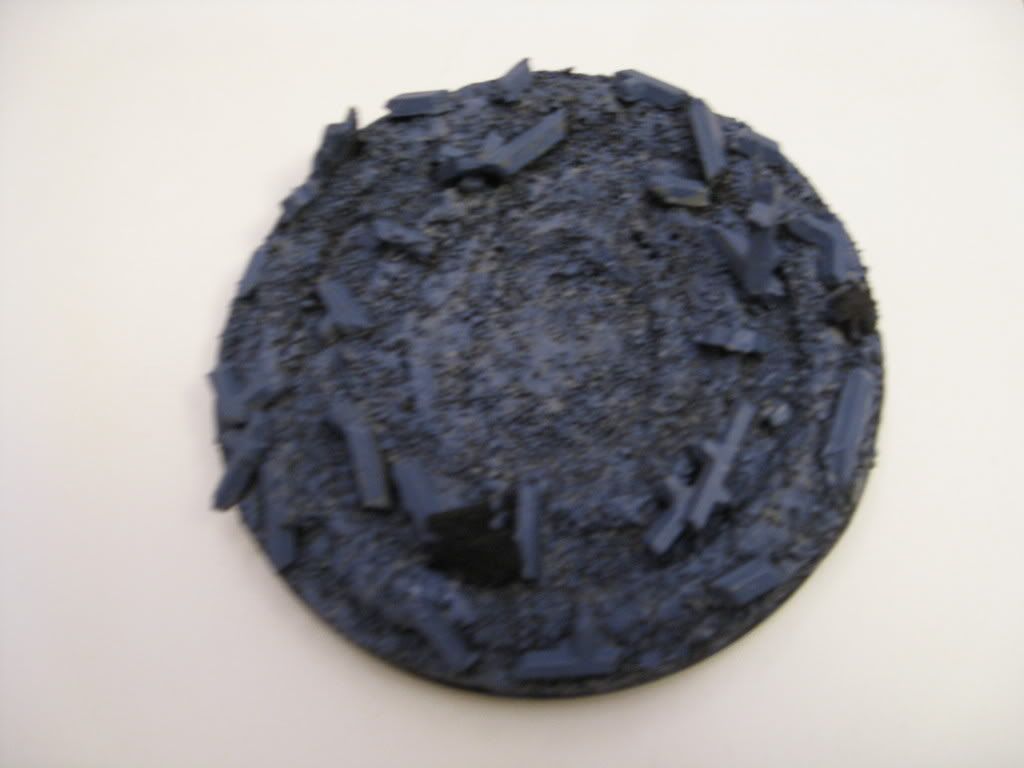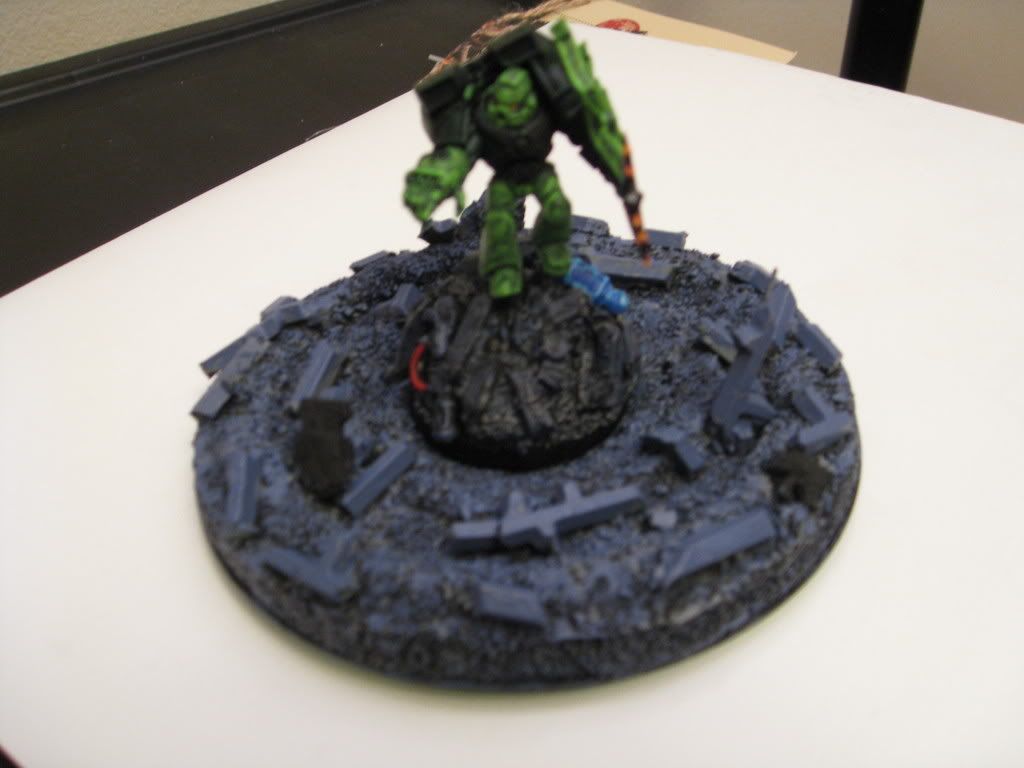 Take in Consideration, this only took me like 45 min to build and about an hour to paint.. and still isnt completely painted / touched up.. just did it so it would make a good picture. The figure isnt anywhere near done either so dont hold it against me.. its darker colors so kinda hard to see the Shocks, but the inner circle is smaller then the end circle is minorly bigger. i feel i put to many Bitz on but this was just a first 1 and really fast... dint have many extra's to work with.
---
Last edited by darthblaze; 02-27-09 at

12:27 AM

.
---
Sounds like an interesting idea, I'll be interested in seeing the pictures.
---
Your toast has been burnt and no amount of scraping will get rid of the black bits.

---
me too, who knows, could be useful for later
---
94% of teens have moved on to rap. If you are part of the 6% who still listen to real music, copy and paste this into your signature.
95% of teens would cry if they saw the Jonas Brothers at the top of a skyscraper about to jump. Copy and paste this if you are part of the 5% that would yell "DO A FLIP!!!"
Join Date: Feb 2009
Posts: 59
---
sounds interesting cant wait to see a pic
Junior Member
Join Date: Jan 2009
Posts: 17
Reputation: 1

---
* Updated *
---
that would look bad ass around a drop pod :o
---
Junior Member
Join Date: Jan 2009
Posts: 17
Reputation: 1

---
Yea great idea Otep! il put that 1 in my memory bank.
---
I went for the "shockwave" concept a while back for the "bases" contest. I like yours, but it looks like someone landed in mud or similarly soft ground. Perhaps a more jagged look would be fitting for an explosion.
from one side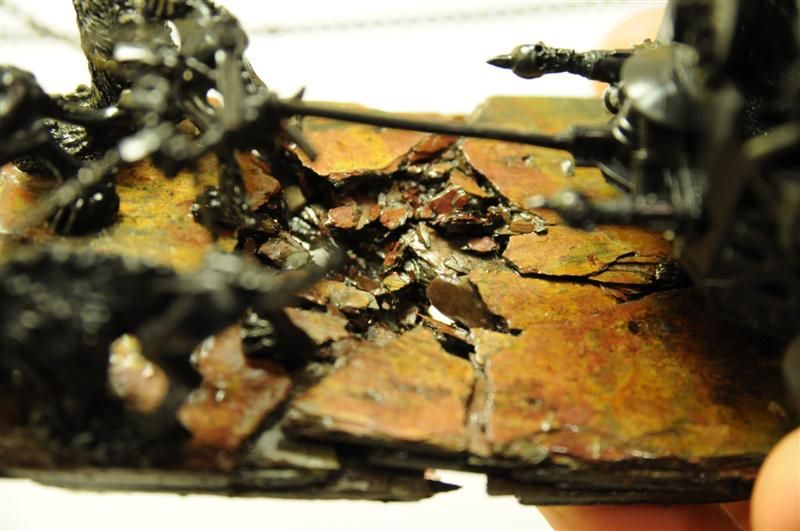 from the other side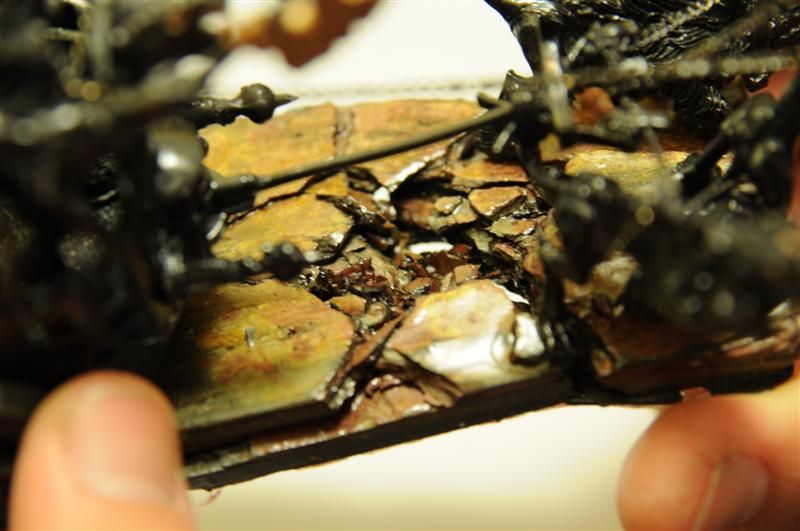 my test piece (now used as rough terrain)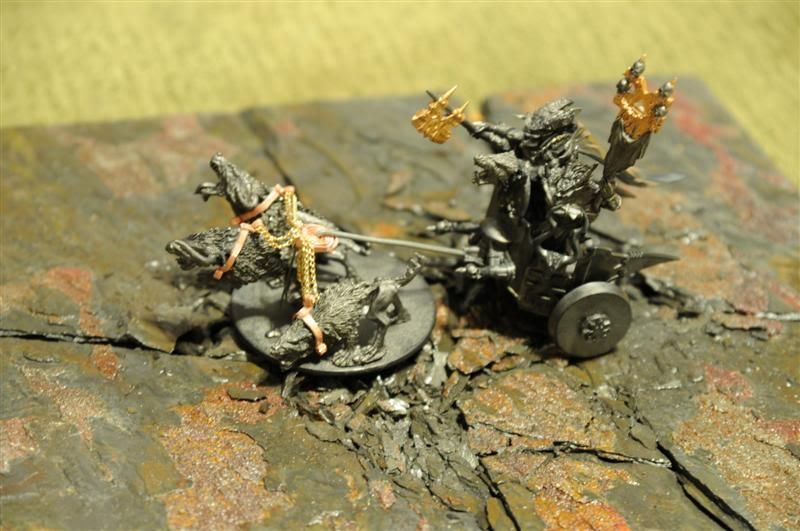 Junior Member
Join Date: Jan 2009
Posts: 17
Reputation: 1

---
Yea look nice, For cracks is one thing, i was looking for more of a "Shock" like when it first hits the ground, not what it leaves after like what yours is, yours is beautiful, i have multiple like it, Crators etcs.... blown out streets etc.. I just wanted to make it look like when it first hit the ground. but A+++ for urs ;)
---
what about if u had sort of rings spreading out like in a meterorite crater as though the grounds been hit by a power fist or thunder hammer
Lower Navigation
Shockwave effect... ?