---
---
Quote:
It's not a black and white question really, there are different shades of anal probing,
a rectum spectrum, if you will
---
Quote:
I call this one 'Punt!'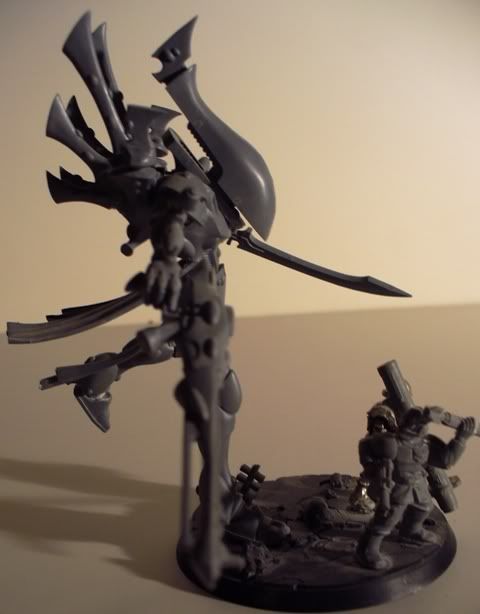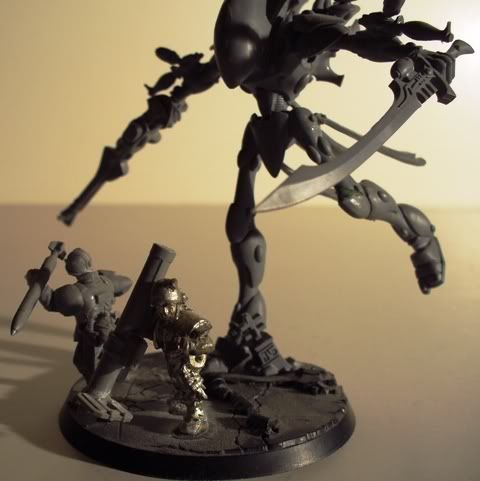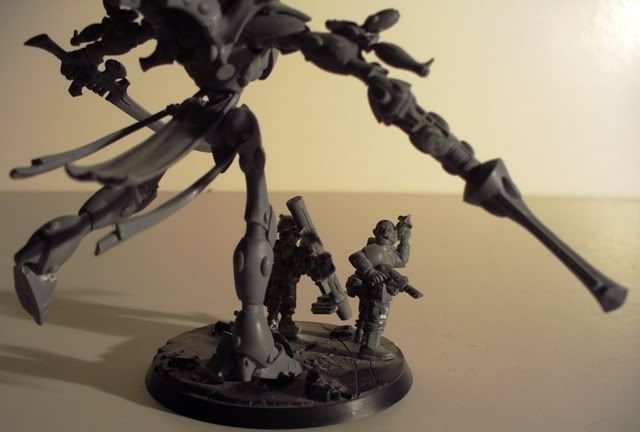 Ummm Crouching Tiger hidden Wraith-lord? lol great stuff this one is my favorite by far.
---
lol, 'punt' is awesome (is it a bit of a nod/throwback/salute to DoW by any chance?)
but my favorite has got to be the Scorp. And I agree that your brother should do more anyways...
---
Peace is a lie, there is only passion.
Through passion, I gain strength.
Through strength, I gain power.
Through power, I gain victory.
Through victory, my chains are broken.
My fluff so far, plz read and give feed back
---
They're awesome, all of them. I do particularly like the Scorp one.
---
---
Those are some badass conversions. Now we just gotta get the two of you to paint some of these creations.
---
one thing I want is the ability to split my fire everywhere, it makes no sense that a squad of 10 guard or marines or whatever all have to fire at 1 target with everything, is the guy with the lascannon not smart enough to realize maybe he would be better off firing at the massive tank looming overhead instead of the little man no bigger than a squat running at him, or is that far too complex for the 10yr olds?
My Thousand Sons Project Log
My Warriors of Chaos Project Log
My Cryx Project Log
My Necron Project Log
For Da Boss
Join Date: May 2008
Location: new zealand, the land of the long white cloud
Posts: 2,156
Reputation: 4

---
man that scorpion one is awsome. its like BAMMMM, you just got owned by my aspect warrior, umm i mean, stealthing wraith lord..........

it would be great in a scorpion based army though, could just imagin that the guy in the bone would have been a great scorpion and i think it would stay with ya, just like the sniper one.

and that kicking one reminds me of the animation from dow for the wraithlord. it kicks its enemys away.....
---
omgitsduane's # 1 Fan
Russian Winter Guard Thread
Lower Navigation
My Brother's Awesome Custom Wraithlords