Warhound Titan!
---
I stuck a picture of my titan up in my intro thread, and was asked to post a few more. The titan was kinda the first thing that I really got my teeth into when I started painting. I'd done a small amount of SOB before hand, but other then that..
Took ages! and I'll be honest now, if I went back, there are a few things I'd of done differently, but still over all! I'm still proud of the big fella.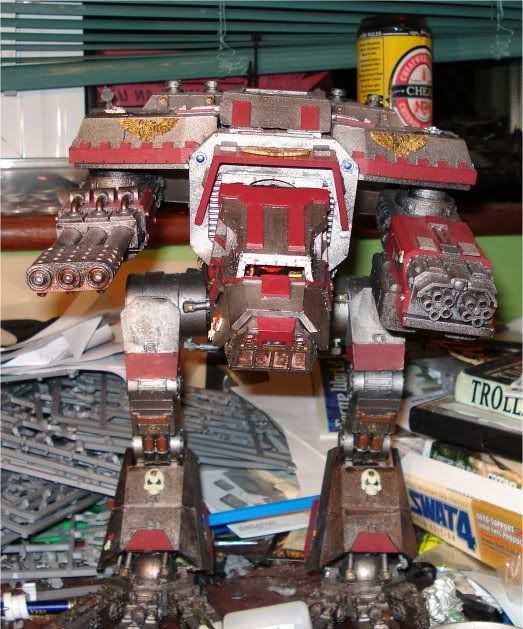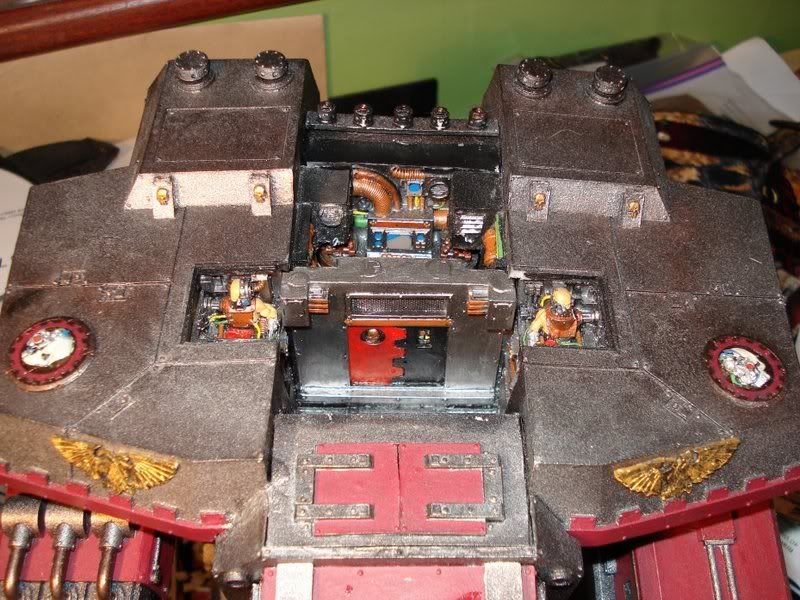 the last picture, the screen got damaged, no idea how, but it has been touched back in now, didn't notice it till after I'd taken the pictures though.
---
Very Cool! As more and more people post pics of these beautiful beasts I think I might pick up a couple of them.

Cheers,

Chaosftw
---
Looks great... Aren't they fun to build?
---
Fun.. it was a bit fiddley, and getting the guns to stay in place was a right mare! but yeah, I think over all, it was a good experince.
---
did u have any trouble building it, was there good instructions/
---
That's a hell of a first "big" project to undertake! Love those titans!!!
---
Instructions?? What instructions, they come with a single sheet of paper not even 8x11 with 3 pictures, black and white even.
---
Chaos Marines 3500 ish points
---
dude that is AWESOME!
On another forum there is someone who made a warhound titan built from scratch. He used plasticard to make it.
---
My youtube channel
. Feel free to stop by and have a look if you're interested. I do Airsoft, some warhammer related videos, and gaming videos.
R.I.P. Uncle Lee. You will be greatly missed by us all. We will see each other again some day.

Quote:
Remember kids: Violence isn't the answer, its the question. The answer is yes.
Lower Navigation
Warhound Titan!