Lego units?
---
So... I was walking through Target and came across some "Bionicle" lego figures. I bought a pair for my kids, but I might just have to use them as Soulgrinders for my Chaos Daemon army. Sorry about the blurry pic... These are numbers 8983 and 8979 for reference.
---
I've never seen those bionicle before! They look a lot cooler than the ones you can get around here... I wouldn't say a soulgrinder but maybe a warhound/soulgrinder style titan? Like instead of a defiler becoming more daemony a warhound got possessed by a greater daemon?
---
If you shit in one hand and wish in the other we all know which one will fill up faster.

And as I walk in the valley of the shadow of death I will have no fear For I am the scariest mother f*cker in that goddamned valley!

Damn nature, You Scary!!!
---
I've got an "counts as" eldar revenant made from a mix of bionicle and Exo-force lego components (there are quite a lot of nice bits in the combined ranges). So, points for thinking outside the (GW) box.

I'm not sure about the four-legged one (size wise) as a soulgrinder - as the defiler base model is not small (but all of the 4 leg bionicles I've seen are on the small side).
---
Hey! Where'd ... Everybody ... go?

---
Bionincles are awesome and with the right mods I would allow one on the field against me, for sure!
---
yes I would have to agree with Djinn I would never turn down a game against someone with some creative stuff like that!

I think it would be so cool!

CHeers,

Chaosftw
---
Quote:
I've got an "counts as" eldar revenant made from a mix of bionicle and Exo-force lego components
Can you post us a pic of this?
I'm considering getting one of the smaller 4 legged ones and using a combo of the bits from these bigger ones and the smaller multi-leg ones for a more accurate soulgrinder. Does anyone have one of the 4 legged bionicles who can give me a good size estimate? My soulgrinder is approximatly a 5 inch cube.
---
what's the size comparison? Can you put a marine up next to it?
---
Allouttabubblegum?
- 40K Blog - contains batreps, tactics, and all my work including past and present! Sign up today!
---
I have combined the two into a single creature so now it looks really cool. This is going to be the final pose (with an eldar standing under the raised foot completly unaware of the situation). I'm currently in the middle of adding electronic scraps to it, and will then be adding muscles and such over that. Sorry about the yellow pics...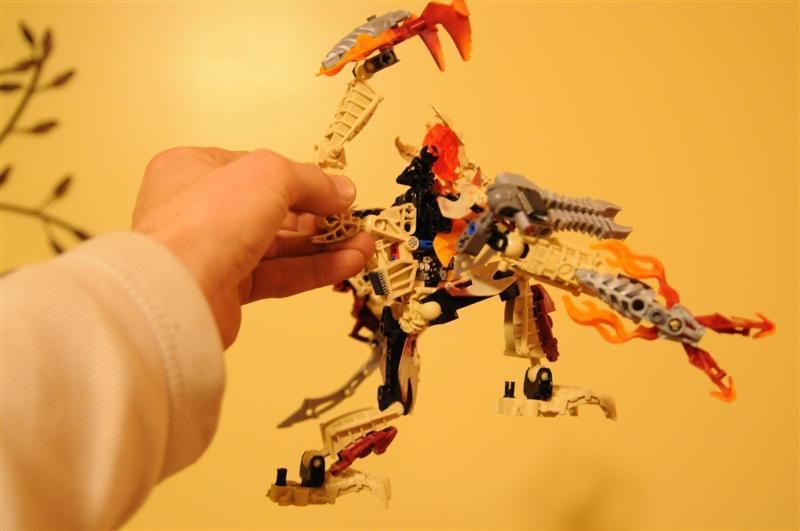 Join Date: Jan 2009
Posts: 196
---
Partially roboticized, partially demonicised. Ran out of stuff to add to it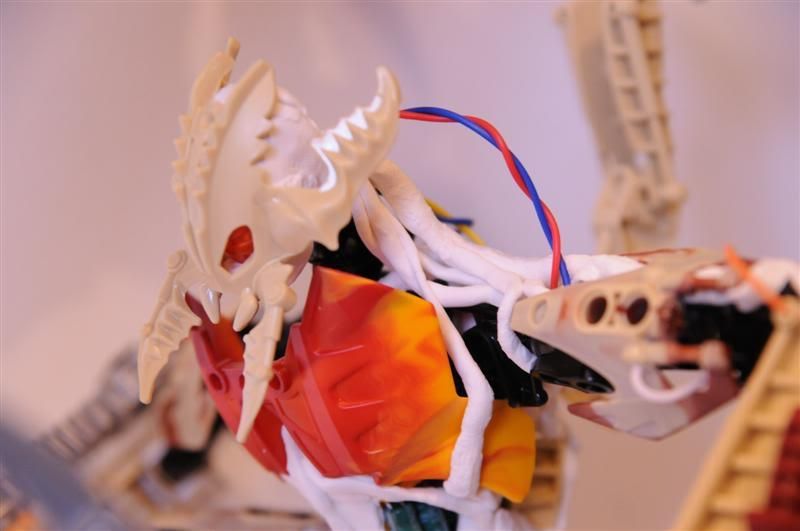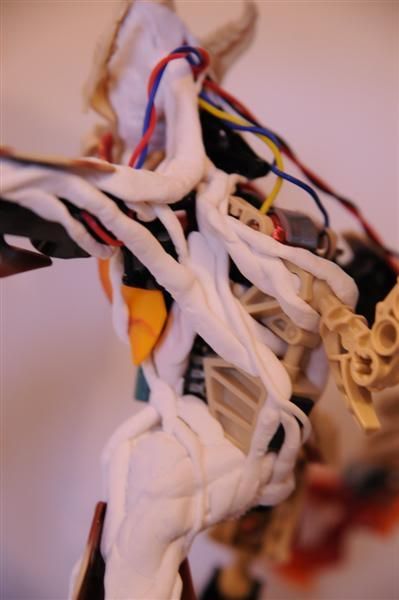 Lower Navigation
Lego units?