Ork "Genestealer Kult"
---
As the oldest players remember have seen in the Rogue Trader Ork supplement called "freebooterz" (pages 32 to 34), Orks could be infected by Genestealers.
So my ork army too.
I present to you my first Orks hybrids: the Megazybrids.
They're from a french manufacturer : Ilyad Games, which was closed some years ago. They're cast in resin.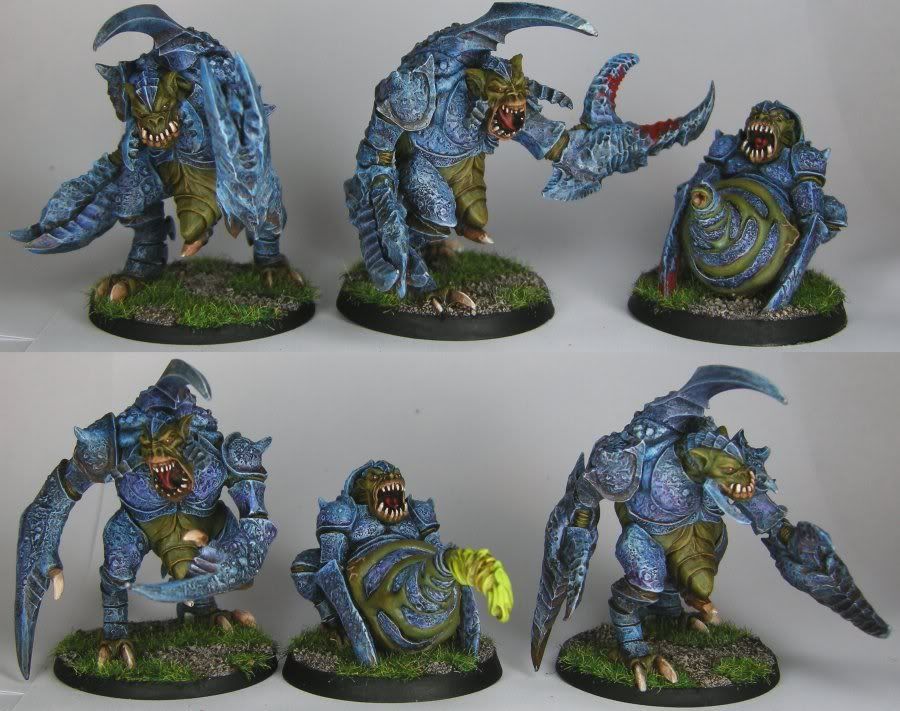 Now, I'm painting 60 smaller Ork Hybrids, from the same manufacturer, and a Magork (a Ork Hybrid Psyker with Tyranid powers). I will send pictures later.
http://www.zeliste40k.fr/index.php?q=gals&idx=63&from=0
---
Last edited by Alariccantonain; 01-11-09 at

09:07 AM

.
---
your modelling cceases to amaze me
also these are very cool mini's although the guy lying on his back spewing god knows what out of his...hole is quite funny =] but other than that one they look sick!
---
They look really cool! Shame they went out of business, I want some
---
they look so cool!!!!
---
Violence is never the answer, it is the question, to which the answer is, yes

Join Date: Jan 2009
Posts: 12
---
Now you need some mid transformation hybrids!- like an ork nob implanted with 'nid dna and starts growing some extra choppy limbs.
---
For the Ork "Genestealer Kult" : sixty Zybrids.
Join Date: Dec 2008
Posts: 30
---
are those made by metal? thanks
---
he already said theyre made of resin
Lower Navigation
Ork "Genestealer Kult"