---
Stickied.

Crimzen: I am going to go out on a limb here and say that yes it does have to be your own work.
---
one thing I want is the ability to split my fire everywhere, it makes no sense that a squad of 10 guard or marines or whatever all have to fire at 1 target with everything, is the guy with the lascannon not smart enough to realize maybe he would be better off firing at the massive tank looming overhead instead of the little man no bigger than a squat running at him, or is that far too complex for the 10yr olds?
My Thousand Sons Project Log
My Warriors of Chaos Project Log
My Cryx Project Log
My Necron Project Log
---
Quote:
Does it need to be work that we've done? IE: I bought a few models in which the bases were already nicely finished. (A lot better than I could ever do). I'm assuming it does, but in any case it would be a wonderful opportunity to show off some of the base work I've picked up.
Yes it has to be your own work.
Quote:
So the biggest the base can be is 15cc(6in)x 15cc(6in) correct?
15cm by 5cm thick. Square bases are allowed and can be 15cm by 15cm
Quote:
I think this will be interesting. Different, and interesting. I just might participate in this.
I do have a question, can the terrain go over the base? And if it can, by how far?
PS: Maybe someone should sticky this thread? Since it's an active competition, and it won't fall back into the horror's of the second page. And lost forever!
Give me an example please of hanging off the base!
---
intriguing....I may have to take a shot at this....in paper of course!
---
Hanging is a bad word. I mean like a piece of Terrain that's extended and bigger than the base.
Just so I'm not getting a big ass base just to have a piece of terrain on it
Join Date: Jan 2008
Posts: 9
---
hmm, I def. have something for this. I doubt it will win but I like it a lot
---
As long as it is not obscenely huge and hanging off the base then yes that is ok.
---
If i am back from Hospital, iŽll give a try.....
---
might give it a go =], i mean im not the best modeller in the world but hey its for fun :D
Urban Street Base
---
hey guys!
was in the process of making this base, and decided to enter it for the competition!
here is a pic of my base: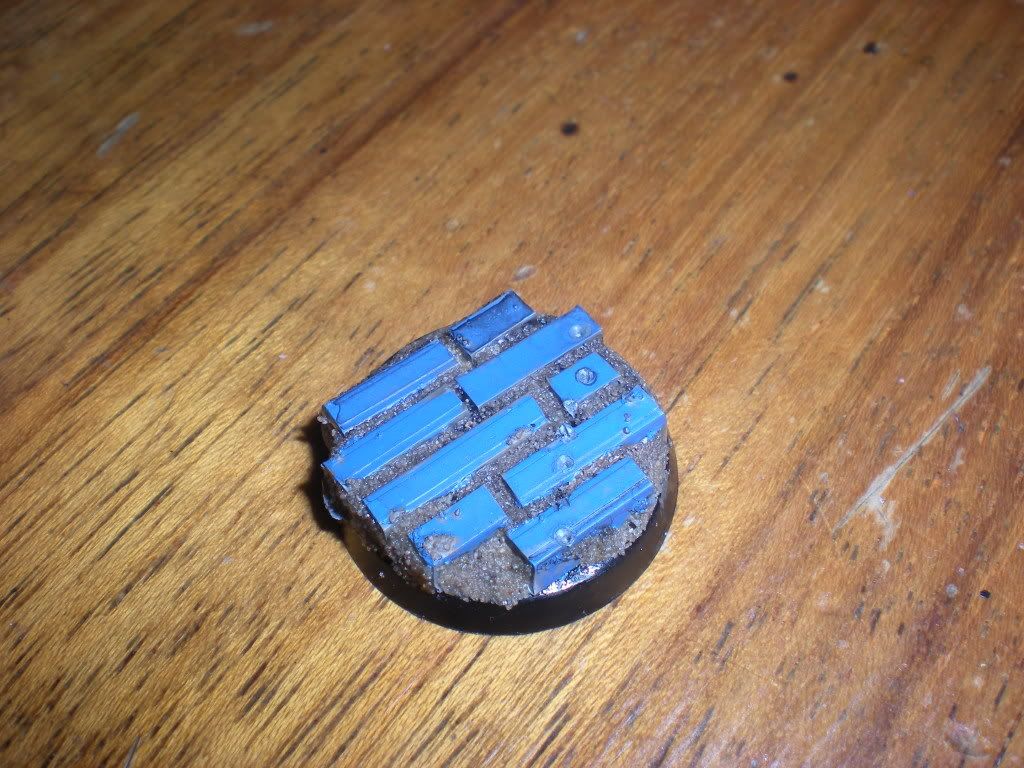 hope you like it!
thanks
M
Join Date: Oct 2008
Posts: 67
---
cool base magician!
also i have a question as im not sure about something in the rules
are the bases that come in the boxed sets alowed to be used? like say a war walker stock base or a dreadnaughts stock base (by stock i mean from the boxed set)
also i cant enter this comp as i dont have a friken camera
Lower Navigation
Base Design Contest Sponsored by 40kEmpire.com