---
The best photos I could get. For some reason my dodgy old camera doesnt like red at all.
Good luck to everybody.
---
Your toast has been burnt and no amount of scraping will get rid of the black bits.

---
not the best pictures but heres my blood shrine base for my skulltaker model. The shrine has two head poles for it. One for when I'm playing fantasy and one for 40k. Hope you like it and good luck to everyone else.
Raptor_00 Base Design Entry
---
Here is my base submission...
It's a simple lava flow style with 2 models I tossed on for scale and display purpose. The base is also a functional "counter base" with 2 "wound counters" and a 7 point "turn counter".

The skeleton parts come from the fantsy warriors box. The base is constructed of plasti-card with a stone/slate flock mix glued. The counters are simply plasti-card with a hole drilled in and a mounted rod running through the model and fixed to the under side.

The base measures exactly 15x15x1cm

Good luck to everyone...there are some killer bases on here.
Join Date: Jan 2008
Posts: 9
---
Okay, here is my entry. I believe I should explain the design. The base is made for my Black legion Chaos Space Marine Lord. The fountain separates into the four powers represented by the 4 different colors. That is the basis for the model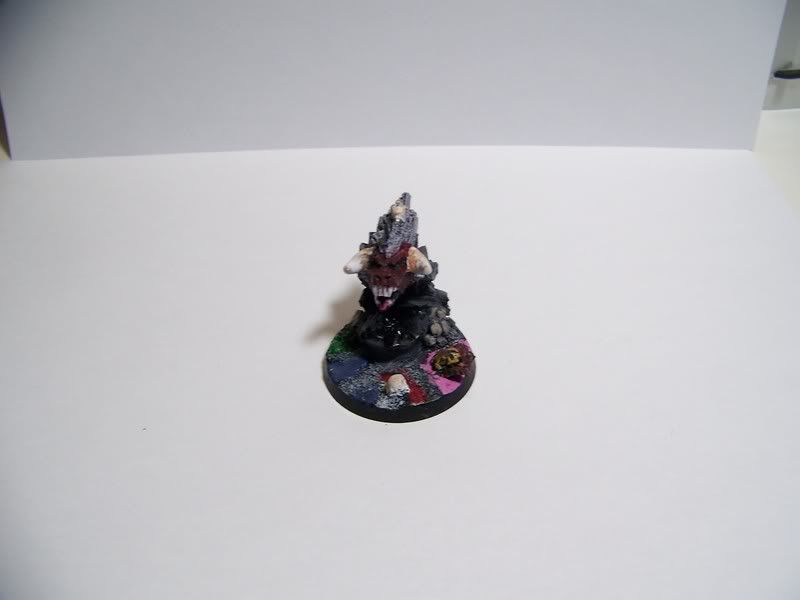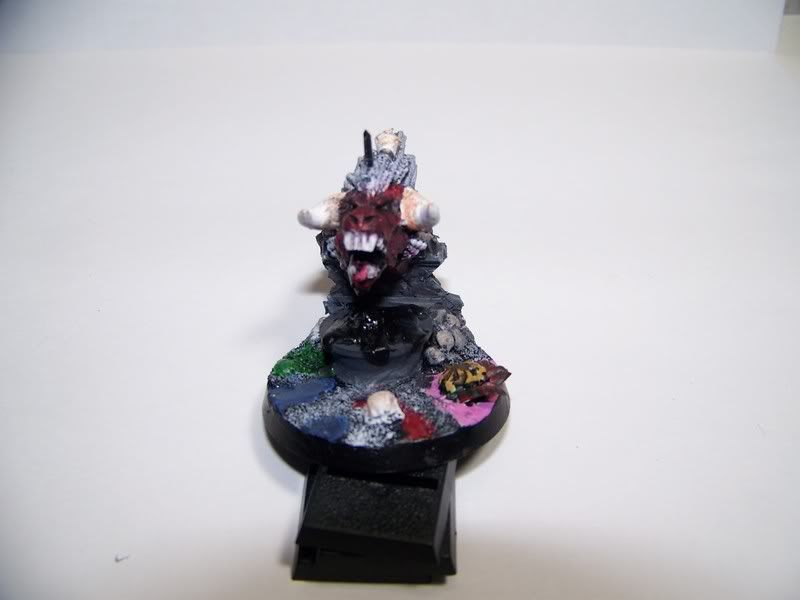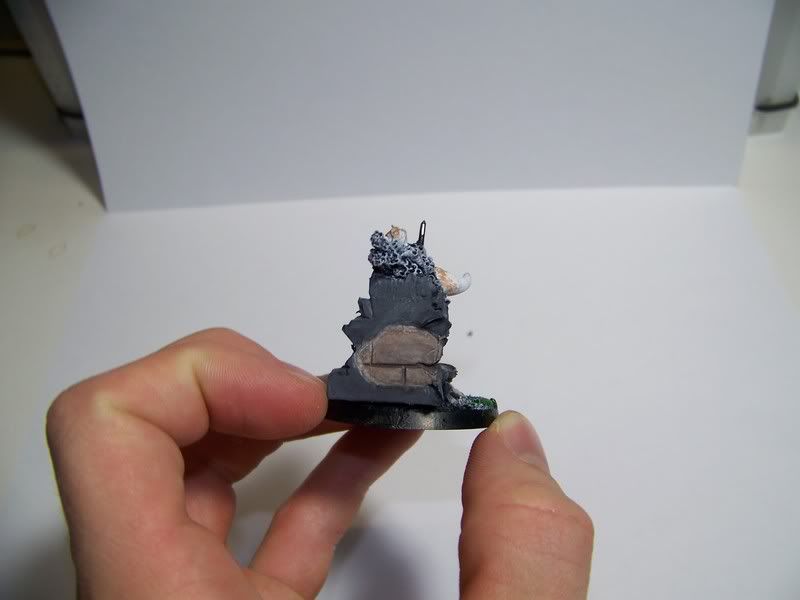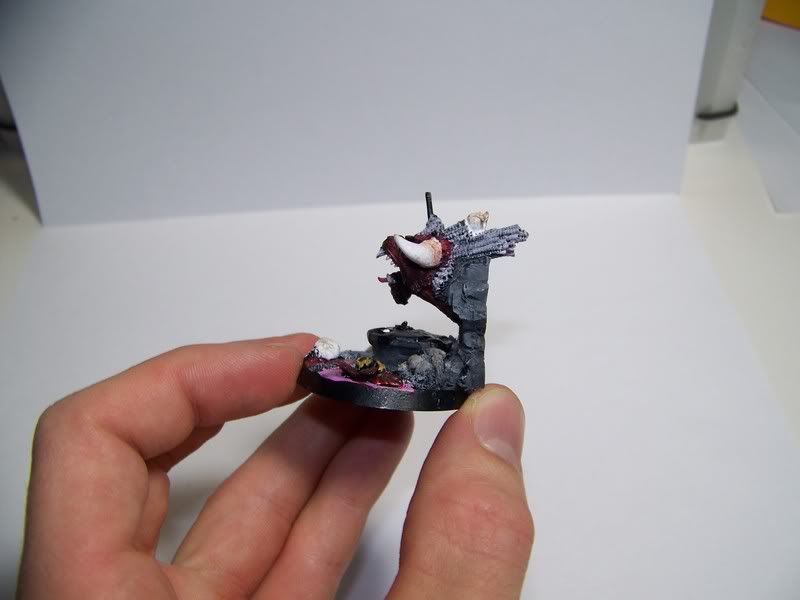 Proof:
---
Quote:
A quick question to raven925:
What's the base made of?
Could you give us a quick "How to" guide?
(I'd like make something similar for an objectives marker)
i made it out of an old ruin, and sense its was to big i just snaped it in half and used the small piece and glued it on the back standing up. hope this helped
Join Date: Dec 2008
Posts: 17
---
Good to know. I think I know the ruin you're talking about.
I might be able to make something similar out of green stuff now that I know what to use as a template.

Thank you...
---
This will be a good chance to add my first picture here....I'm currently working on something else for my Alaitoc, other then my reptile mounts. MWA HA HA HA
---
*War doesn't determine who's right.....war determines who's left.
Alaitoc Base
---
So this is my base for my Alaitoc Warwalker. The walker won't be finished for a few more days.
Proof
---
*War doesn't determine who's right.....war determines who's left.
Join Date: Jan 2009
Posts: 6
---
Hi! I'm new here! I registered on this forum specialy for post pics! ;)
here is first base
: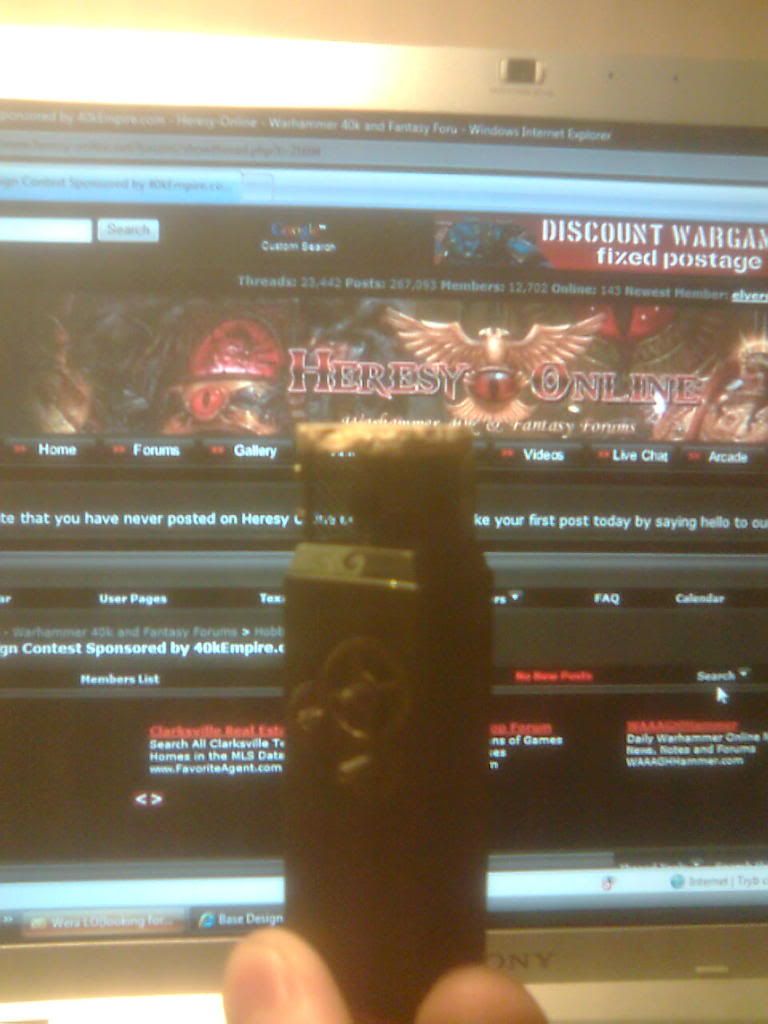 And here is second with Sentinel on it: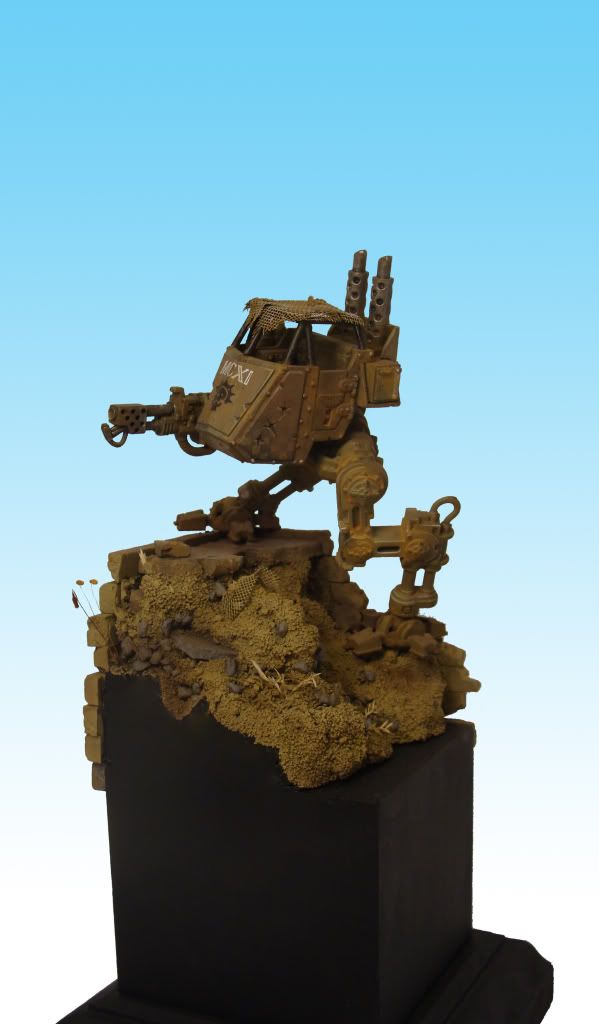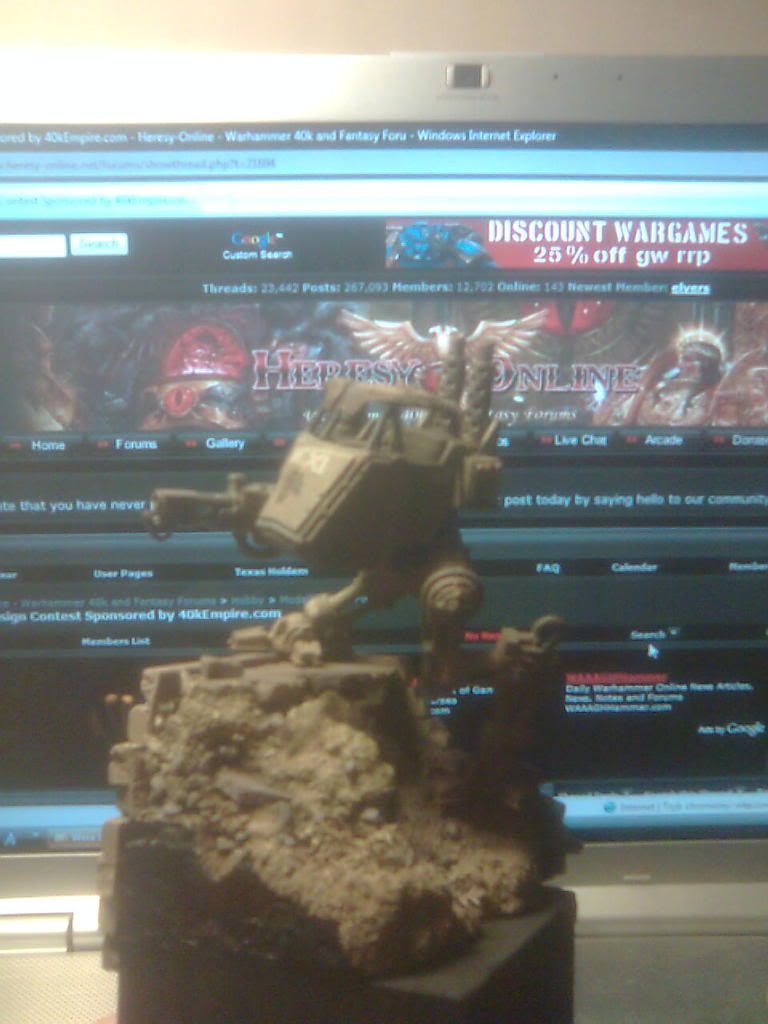 Hope you like it!
cheers Elvers...
Lower Navigation
Base Design Contest Sponsored by 40kEmpire.com