Tzeentch laughs at likely
Join Date: Dec 2009
Location: Inside my Head, Bristol, UK
Posts: 8,558
Reputation: 44

Monthly Conversion Deathmatch - April Entries
---
Welcome again to the Heresy Online:



April 2017
A valid entry is a picture before the conversion and a picture after the conversion plus an optional description of the conversion, posted in this thread. The full current rules and FAQ can be found in the
Rules
thread.
Work in progress photographs or descriptions are also encouraged.
Entries must be submitted by
midnight GMT, 30 April 2017
.
If there is anything that you think unclear or needs reviewing, however trivial, please post it in the
Discussion
thread.
Without further ado, Heretics, ready your parts, raise your tools, and start converting.
Save
---
Here's my classic raptor to melta gunner conversion.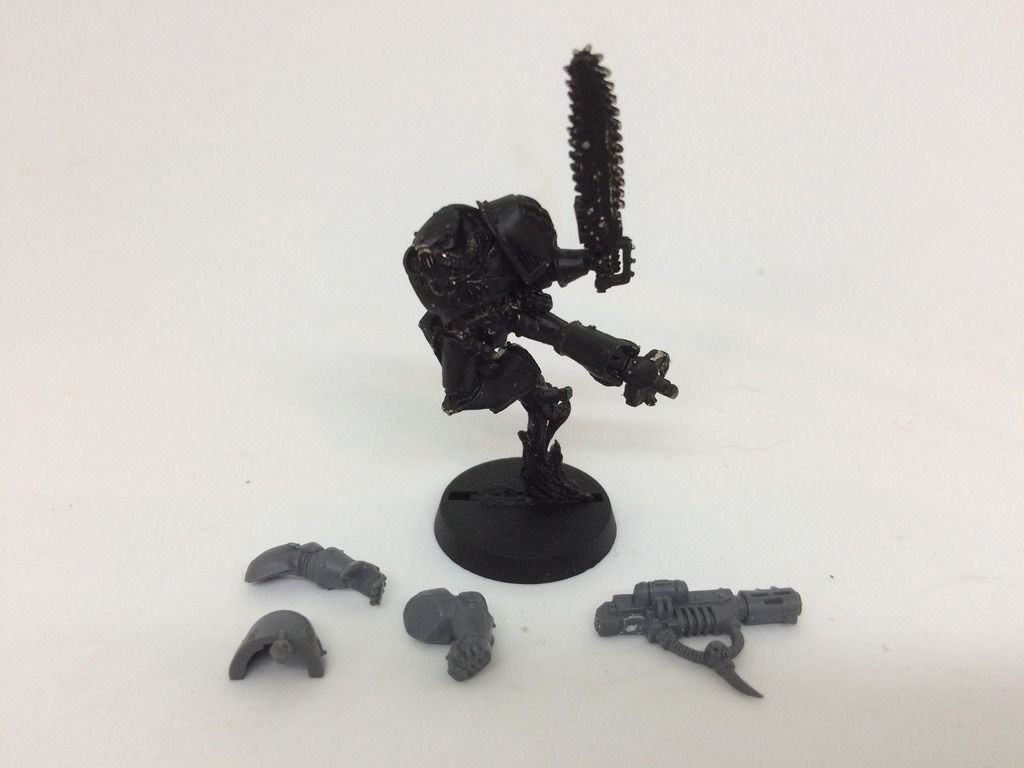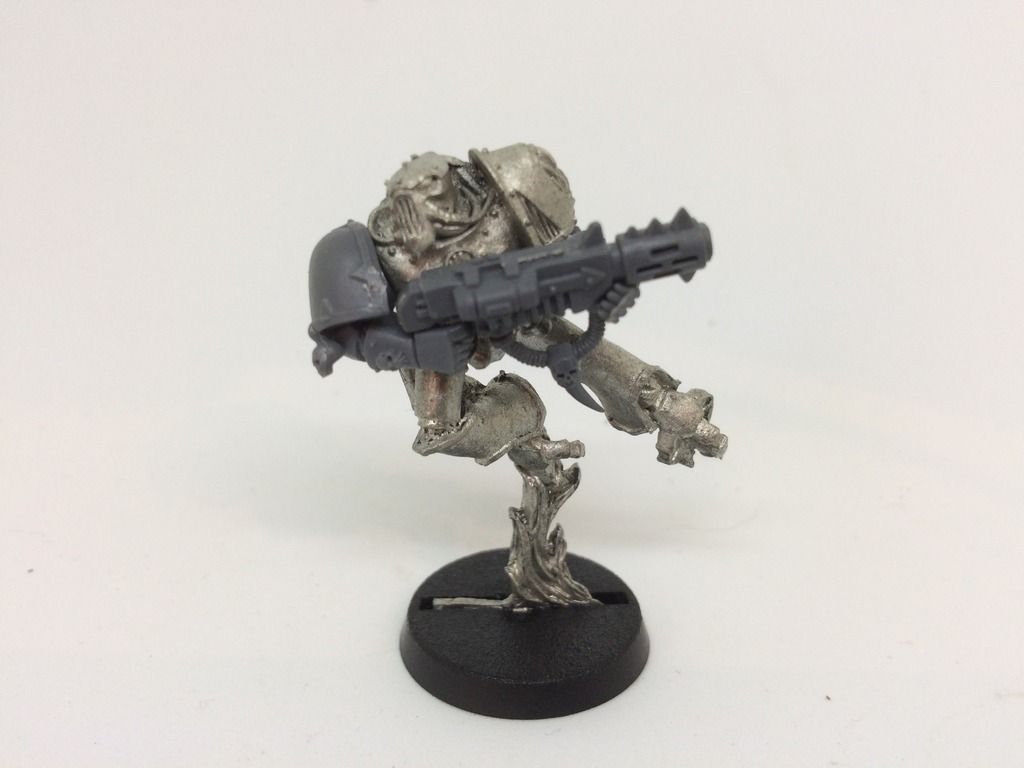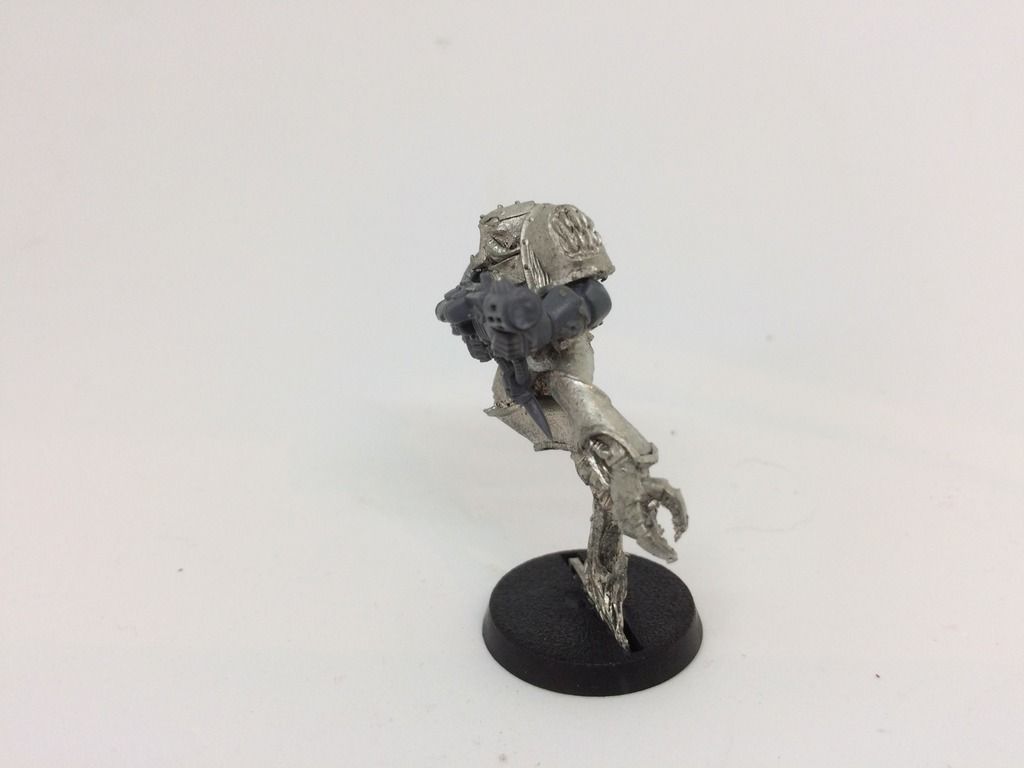 First I stripped the raptor and removed the arm flush to the pad. then I cut off the left bolter gripper hand and then cut off the shoulder joint and hand off a chain sword arm. Then I glued the elbow to the raptor. Then added the melta gun arm then pinned the hand so it was gripping the gun in a suitable pose.
---
Little bit of modeling and greenstuff on a savage ork, to make up a techno-punk or steam- punk miniture for his current pathfinder campain. From the base model have done a little greenstuff scultping along with some minor shuffling of bits.
Before straight off the frame.
Little bit of green stuff, both in the form of checker plate for the base and sheild. And some chainmail on the body of the ork. Along with inital sculpt on the rope for the second base.
Bit of the final had started painting before final.
Final showing the alternative pinning of hands being both bow or sword available and final on the second base
Sent from my SM-G900I using Tapatalk
---
Da Golden Waaagh!
Quote:
Dakka dakka dakka dakka dakka dakka dakka dakka BATORK!!!
---
Hey guys, I'm entering my female necromancer.

The main parts are the legs of a dark elf sorceress and the body of a banshee. Lots of other little bits in there too.

Good luck everyone.
---
I forgot to take a "before" photo, so I understand if the entry isn't valid, but I'll put it in anyway.
Ogryns for my Shadow War IG.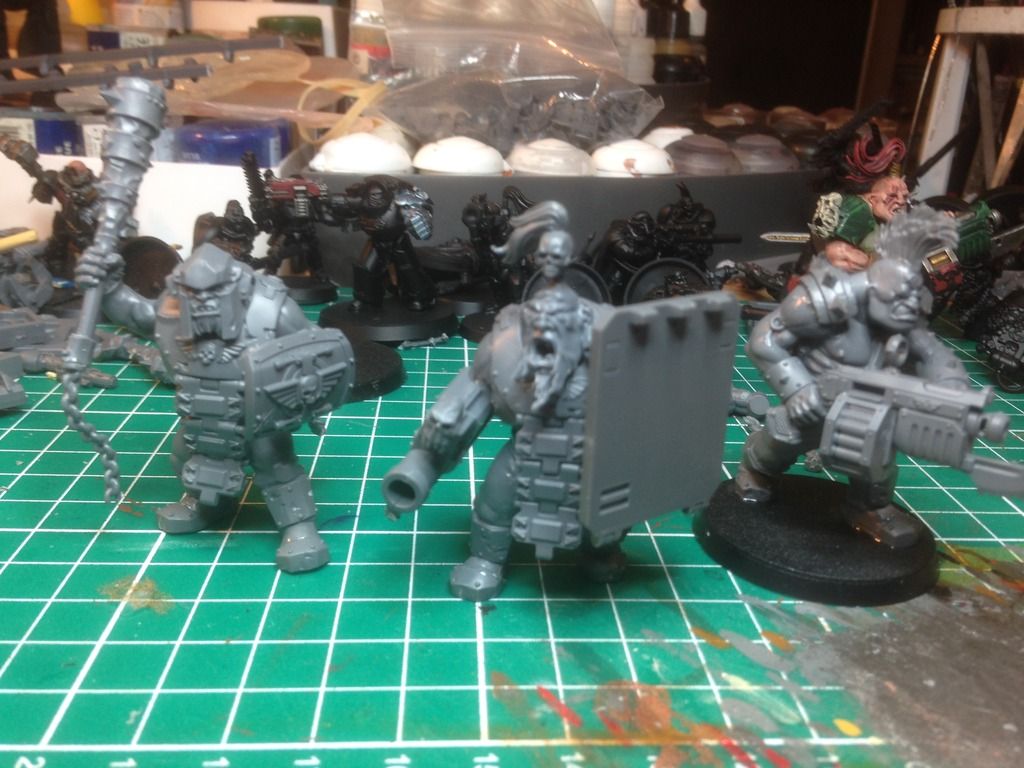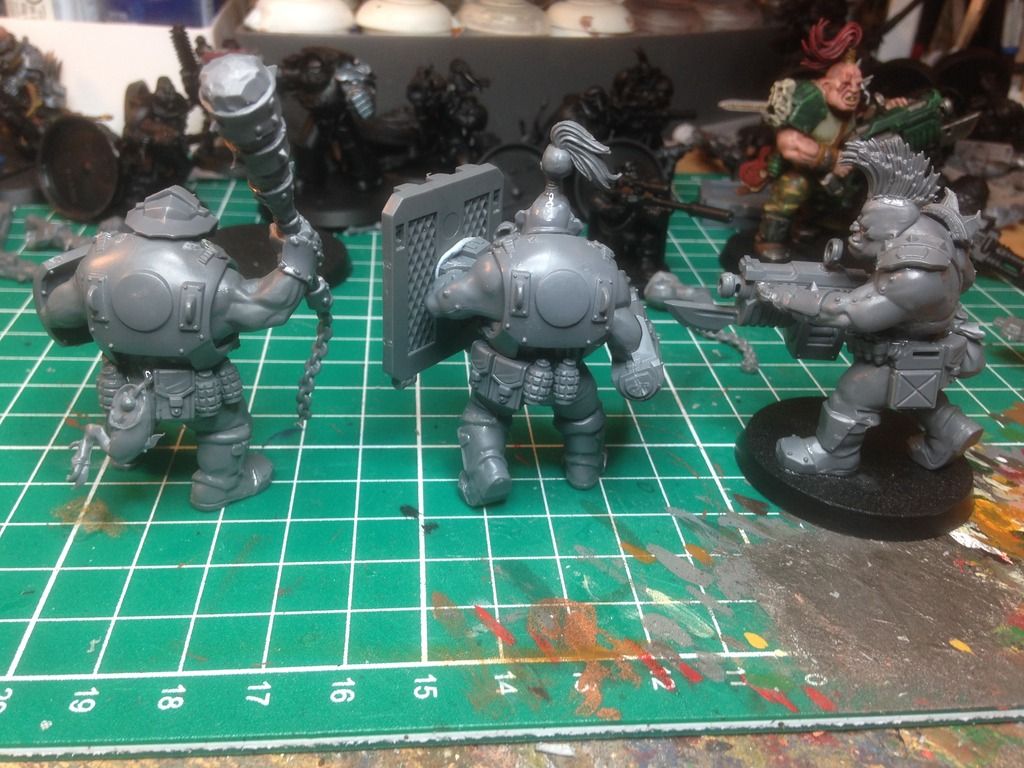 Lower Navigation
Monthly Conversion Deathmatch - April Entries