The Hochland Highwaymen Blood Bowl Team
---
I have a bit of work to do on the bases, and the number decals will be added tomorrow , but these guys are pretty much done. I was pleasantly surprised at how effective the simple act of adding pitch markings to otherwise plain bases turned out to be. All feedback welcome.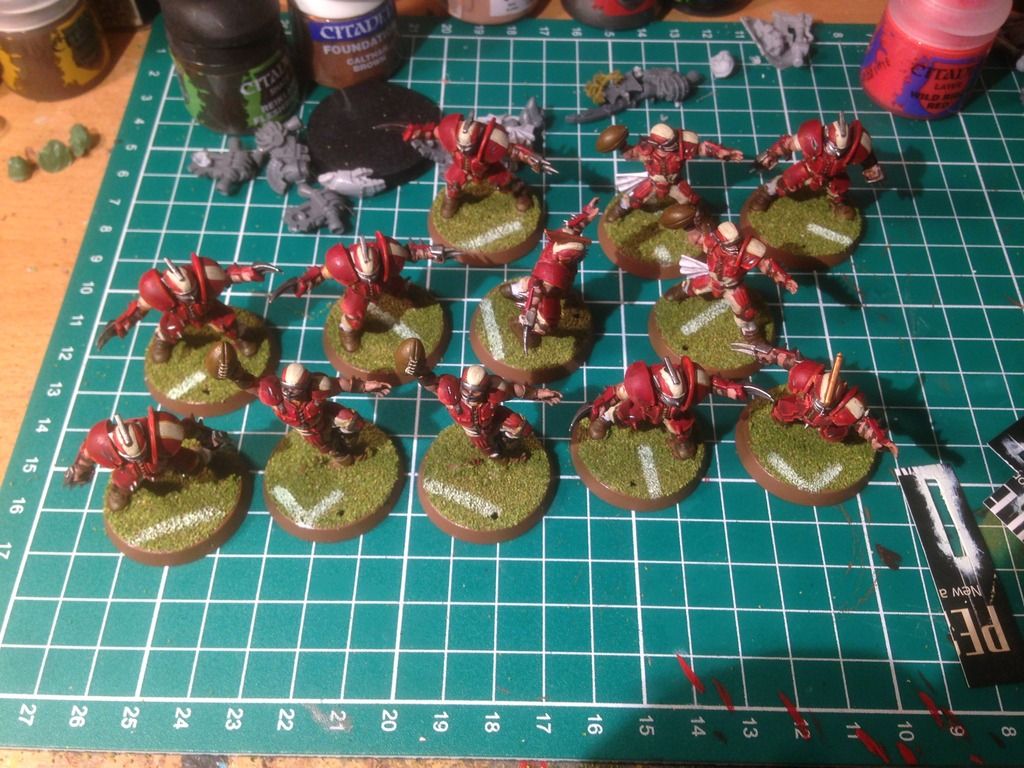 ---
Very nice pal, very nice indeed. A few more spikes and bolt pistols and they could double as chaos whatevers, but I would say that is the case with most Blood Bowl teams. They look really good and yes the pitch markings are a great touch.

I have never played Blood Bowl, sport both real world and tabletop not my strong suit, though I wonder if they'll do a 40k expansion, the "new eye of terror patriots" v" Baal red sox" could be interesting match
---
---
The Mighty Zug is ready to start breaking heads and taking names. This is one of the best sculpts I've ever seen from GW/FW. Very little cleanup, and the detail on the face is stunning.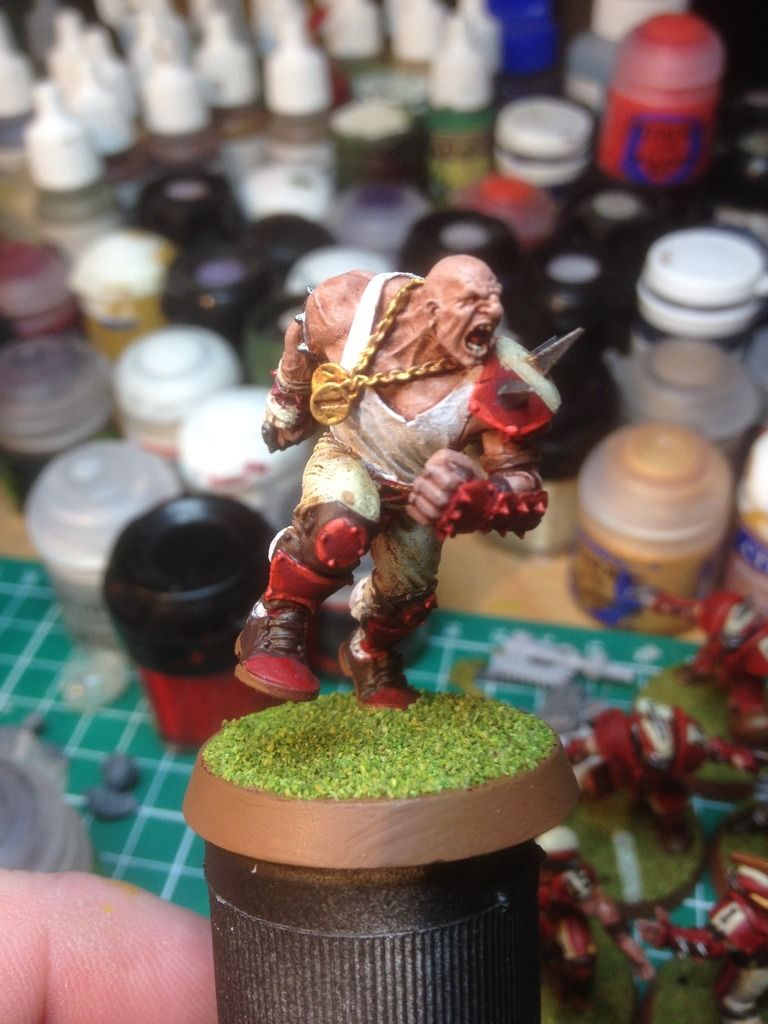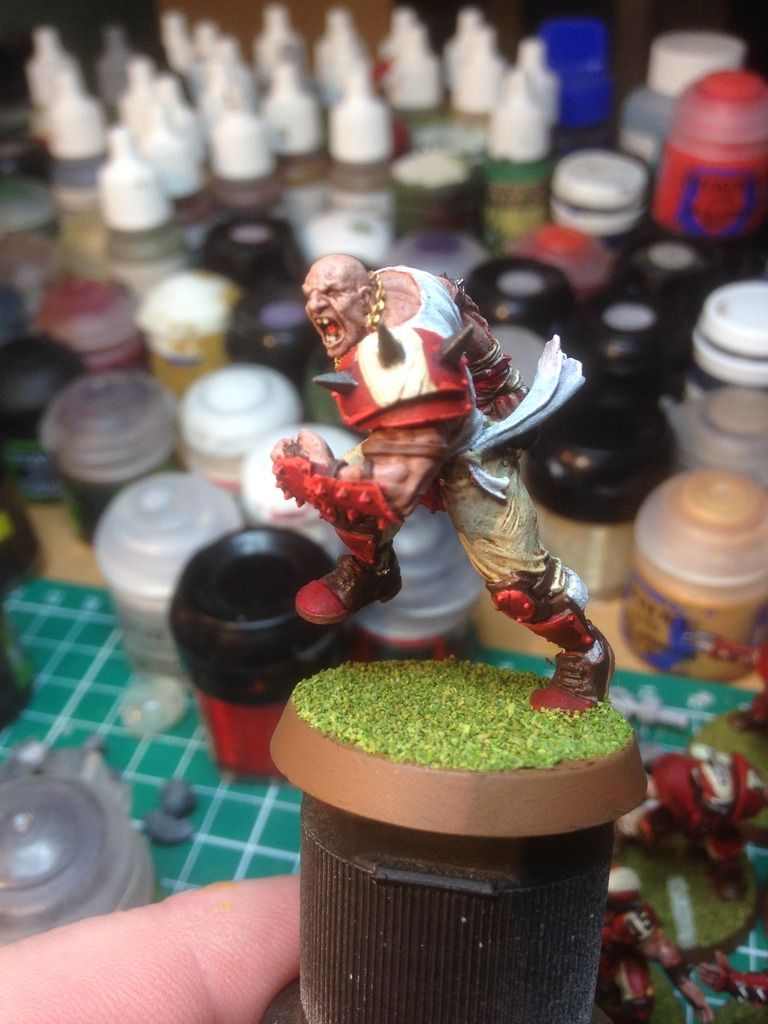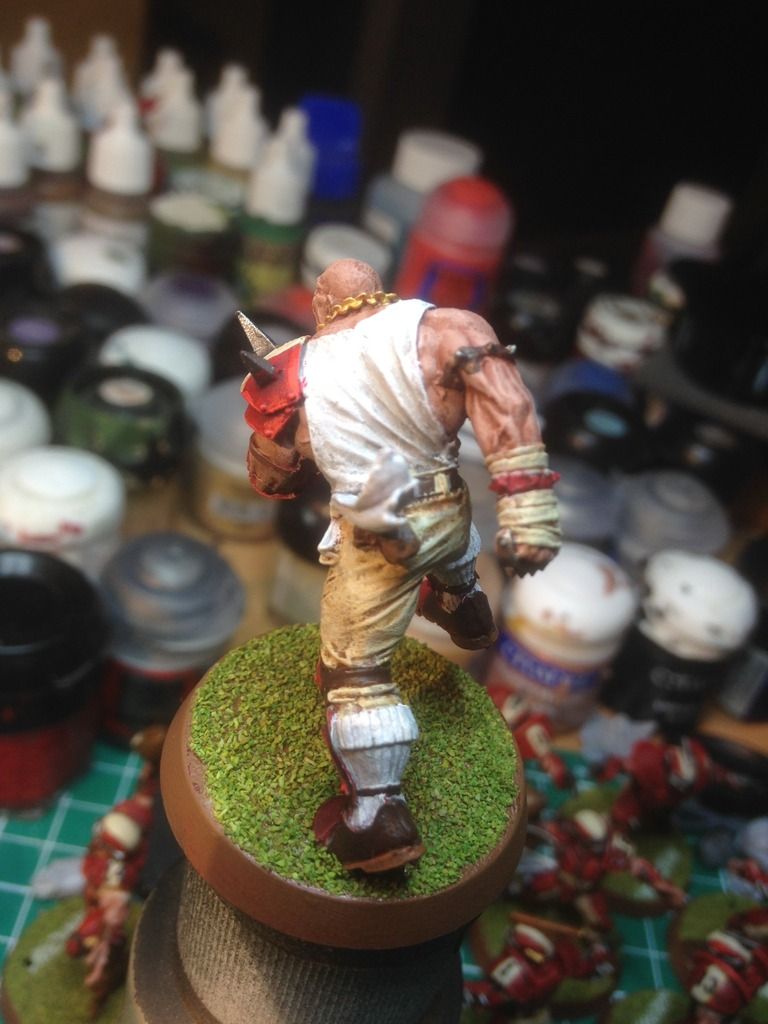 ---
Last edited by Khorne's Fist; 02-12-17 at

09:50 PM

.
---
Great job pal, he looks really well Indeed! That is a great sculpt and you did a sterling Job! You'll have to settle for a "like" though as daddy has to splash the rep sauce on a few other faces first!
---
---
Just seen these over on the facebook BB group. Noice!
---
Quote:
Originally Posted by
Jace of Ultramar
View Post
I think Tawa is a temporal entity that exists outside of the hobby/modeling timeline. Essentially, he's the Heresy Online equivalent of a Time Lord... which is kinda hilarious and frightening all at the same time.
"God-Emperor? Calling him a god was how all this mess started."
Lower Navigation
The Hochland Highwaymen Blood Bowl Team