Ironclad Dreadnought
---
Here's my ironclad dreadnought these things are awesome in the codex.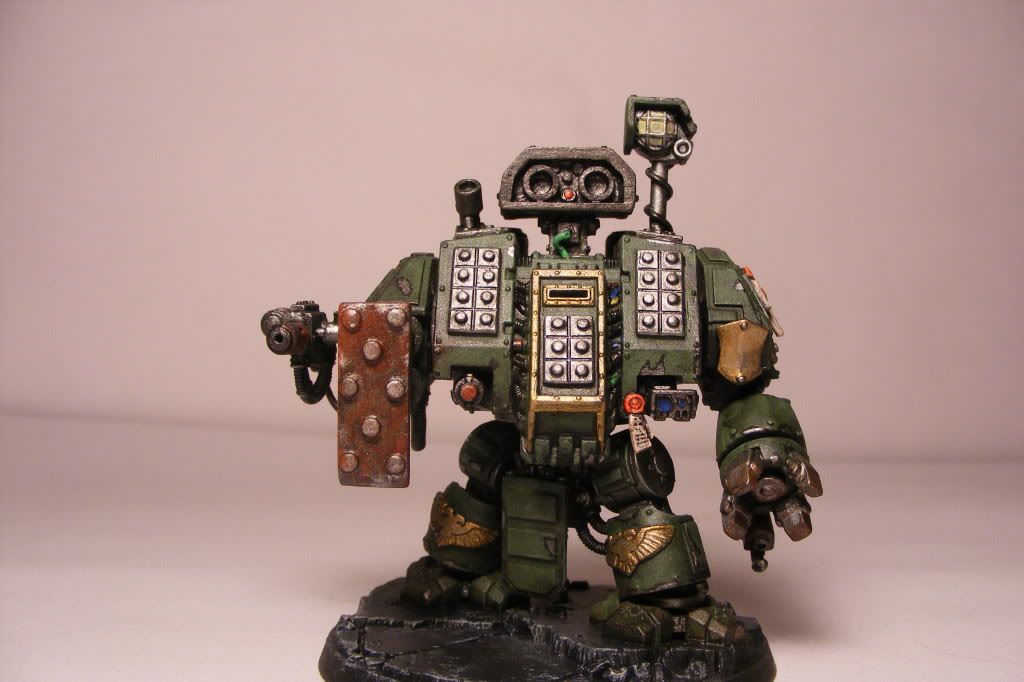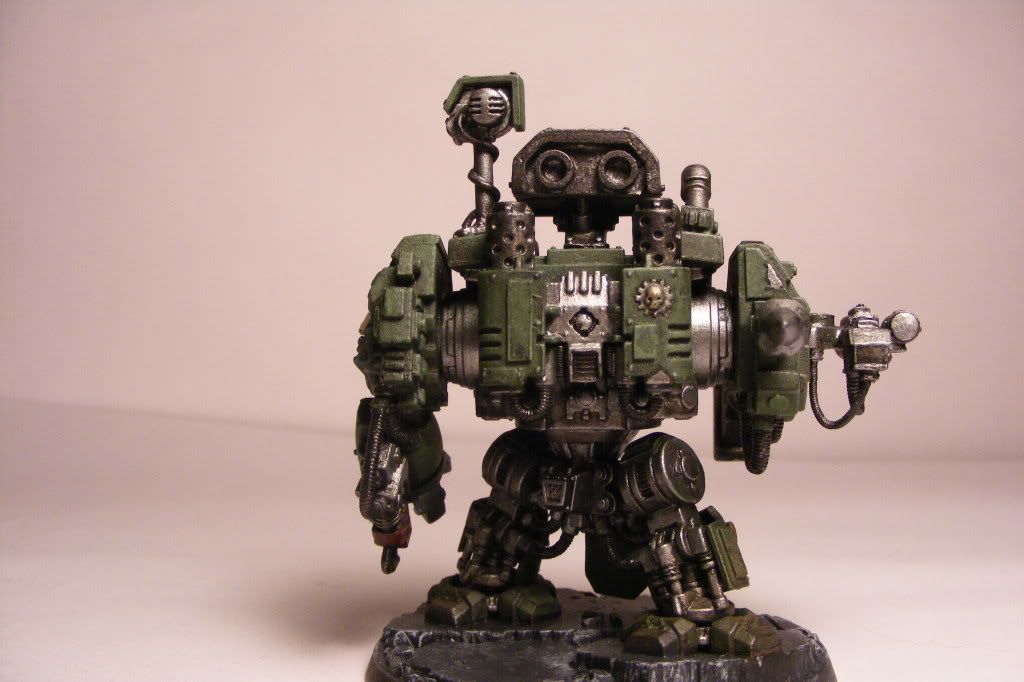 ---
In nomine Imperator
Join Date: Oct 2008
Posts: 7
---
?
---
In another forum I posted this on one of the responders had a Wal-E avatar and I sorta noticed that too,
But thats a missile launcher on top not a set of eyes.
---
In nomine Imperator
---
That's very cool. Really good paint job. Is that right arm a kinda ramming weapon? That'd be a mean punch!
---
Seismic Hammer, standard kit for the ironclad in the new codex, works like a dreadnought close combat weapon but with a bonus to damage vehicles.
---
In nomine Imperator
---
Now that is just bad ass man. Fantastic work.
---
one thing I want is the ability to split my fire everywhere, it makes no sense that a squad of 10 guard or marines or whatever all have to fire at 1 target with everything, is the guy with the lascannon not smart enough to realize maybe he would be better off firing at the massive tank looming overhead instead of the little man no bigger than a squat running at him, or is that far too complex for the 10yr olds?
My Thousand Sons Project Log
My Warriors of Chaos Project Log
My Cryx Project Log
My Necron Project Log
---
Wall-e!!! In the form of a dreadnaught!!! Yeepee!!!!
---
This is Sierra-259, you got Spartans on the ground sir. We're not going anywhere."
—SPARTAN-259
---
GW should take its que from this mini. Makes the CAD pics i saw look like shit.
---
Trust is a dagger, the hilt as sharp as the blade.
Death to the Imperial dogs
.
Join Date: Oct 2008
Posts: 7
---
I really like that seismic hammer a lot, I've never seen that nor heard of an ironclad dreadnaught before. What are the rules/stats for that weapon? and what chapters field it?
For Da Boss
Join Date: May 2008
Location: new zealand, the land of the long white cloud
Posts: 2,156
Reputation: 4

---
its in the new 5th ed marine dex.

very nice job ya done here, really like it, and for being the first one i have seen, +rep
---
omgitsduane's # 1 Fan
Russian Winter Guard Thread
Lower Navigation
Ironclad Dreadnought