---
Berserkers WIP:

Archers are cleaned and glued to bases, now I gotta run deliver the Franks. ;)
Oh, here's a picture of last night's game by the way:
I'll see that I get a battle report done asap! Good, proper game.
What's everybody up to this weekend? It's horribly hot here, so I guess I'll hide in a dark corner and not move an inch. :p
---
Damn me, these dudes took long to do.

Hope you like them so far. These are technically Levy or armed peasants, so I chose more sombre colours and less pattern work on the clothes than on the warriors.
---
This is not all that was done since the last update, but these are the only things halfway presentable at this point: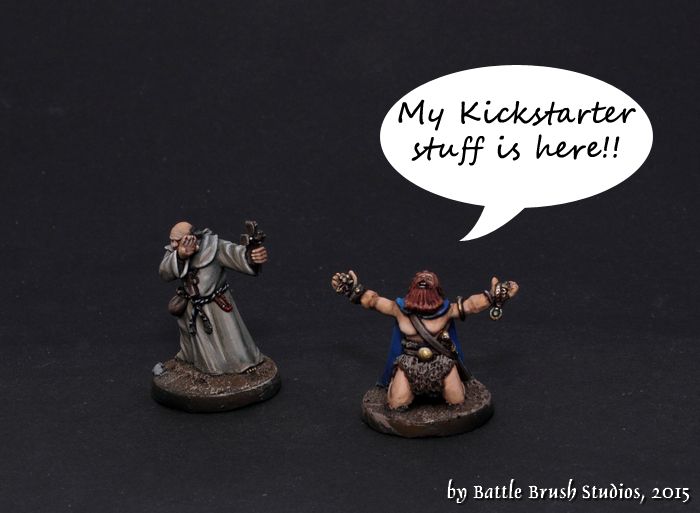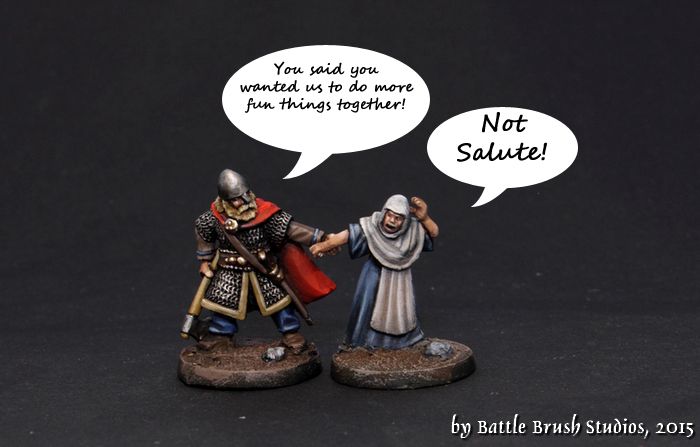 There's more peasant stuff coming up now (as I try to hunt down a 60mm GW-style tall round base for the warlord).
---
I never heard of this game, looks awesome
---
Thanks very much.
You really never heard of Saga? It's a complete smash hit. Very gamey, very playable with a thin veil of historical wargame draped around it.
The minis showcased in here are mostly Wargames Foundry minis and some by Saxon Miniatures and Gripping Beast. Because the notion that rules and minis are somehow inseparable is weird.
---
im in canada and havent heard a peep! I really like it though!
---
Well, all you've seen so far is a few viking minis and pictures of games I had in a similar setting (a bit earlier though) and using a different set of rules (Dux Britanniarum), which I prefer over Saga myself. :D
Either way, due to the fact that my own review of Saga isn't done yet (it's been a few years since I played it), here's a review from a source I trust:
https://meeples.wordpress.com/review...medieval/saga/
As a general word of advice - listen to the Meeples and Miniatures podcast. It's good stuff (and it's got several episodes on Saga):
https://meeples.wordpress.com/
Miniatures you can get from various companies at various scales. As long as the scale fits with your opponent's minis' scale and as long as your minis look like a proper (depending on your and your opponent's definition) representation of the historical group you want to represent on the table.
Historical wargaming is da bomb.
---
thanks! trying to talk my friends into this game!
---
You're welcome! Try to talk them into having my paint their armies too. :D
Lower Navigation
[Commission] Vikings for Saga