Space Marine Standard Bearer 'Tempestus Ultima'
---
Space Marine Standard Bearer 'Tempestus Ultima'
Games Workshop miniature, Masters6-level, NMM, freehands, conversions, scenic base. Vote on
CMON
.
Post on MadFly-Art
.
Post on Facebook
.
Painted by: Yaroslav Bozhdynsky
2nd place in Heresy Online May Painting Deathmatch
For Sale on
eBay
.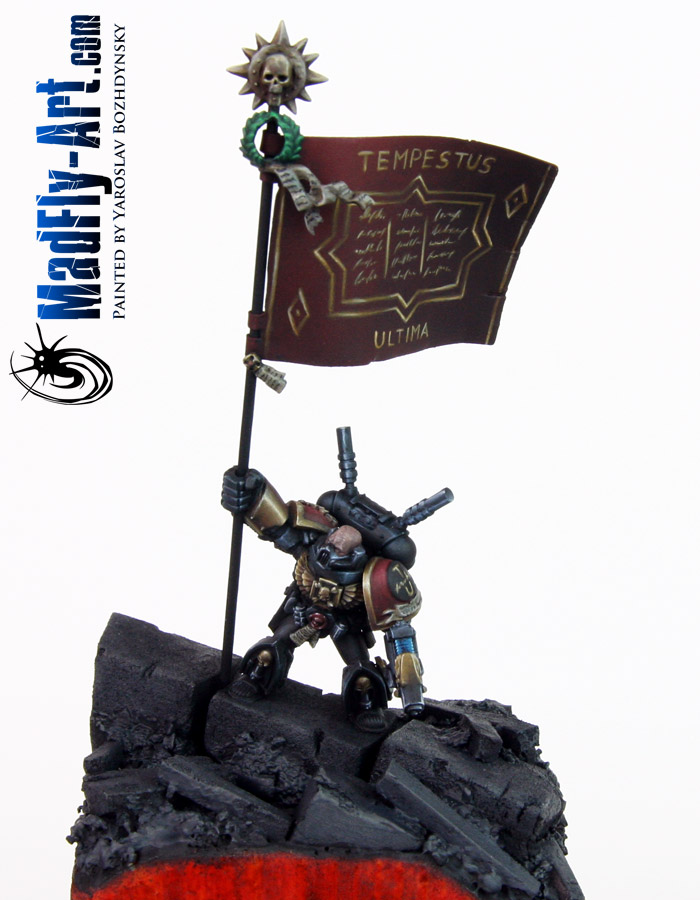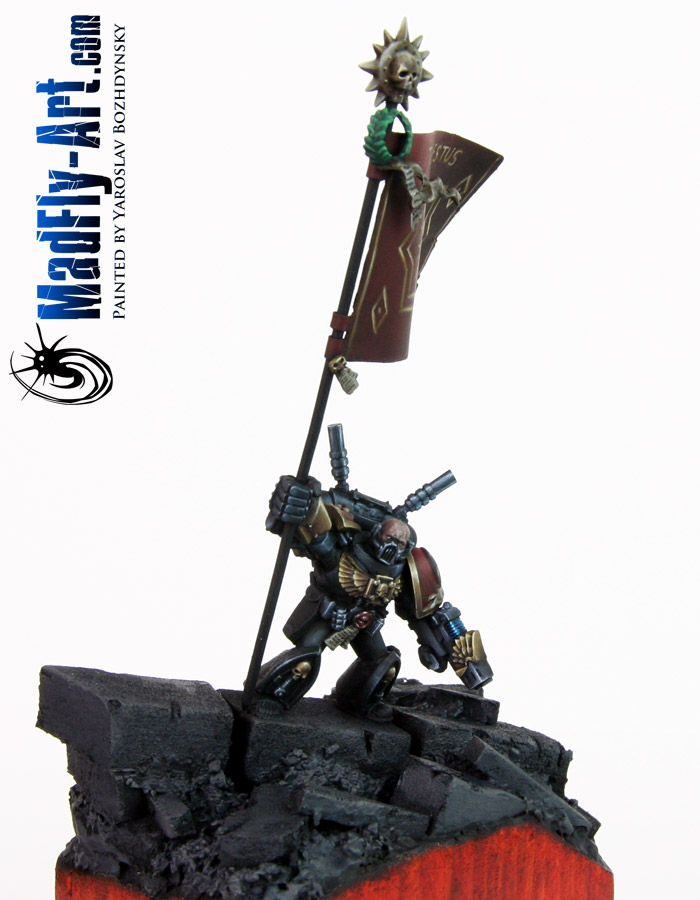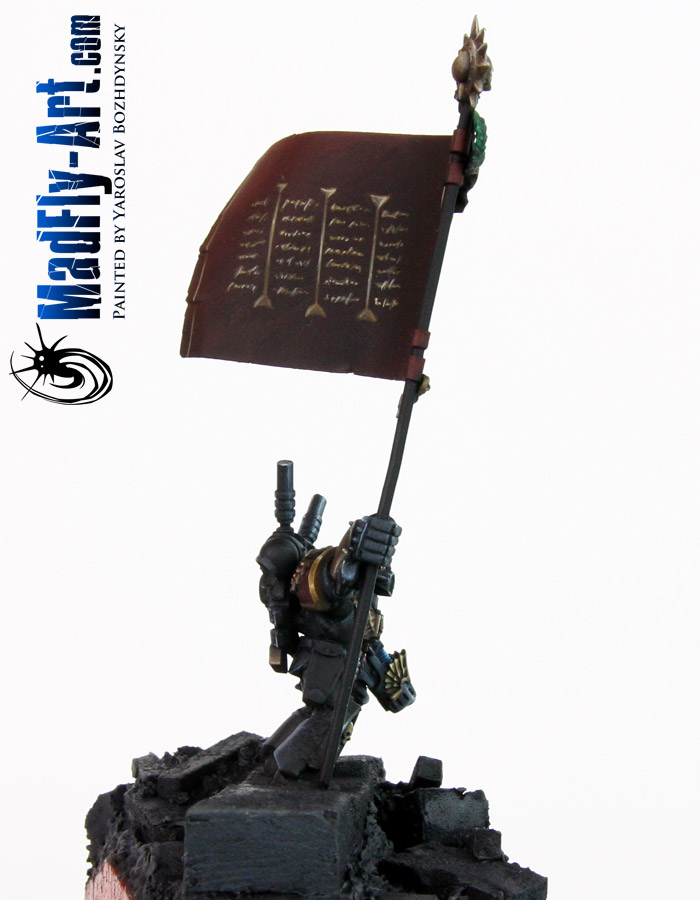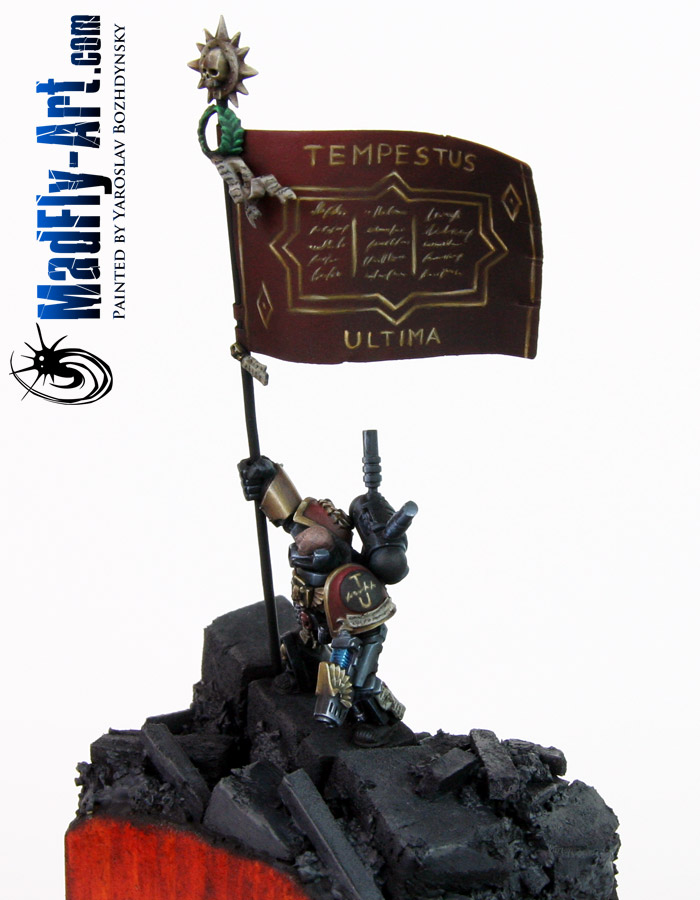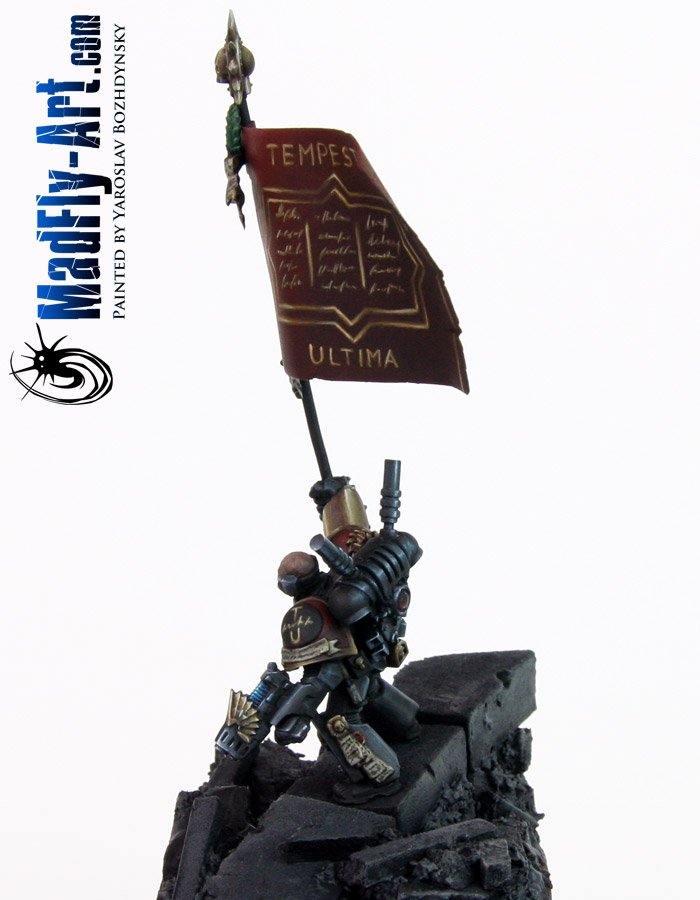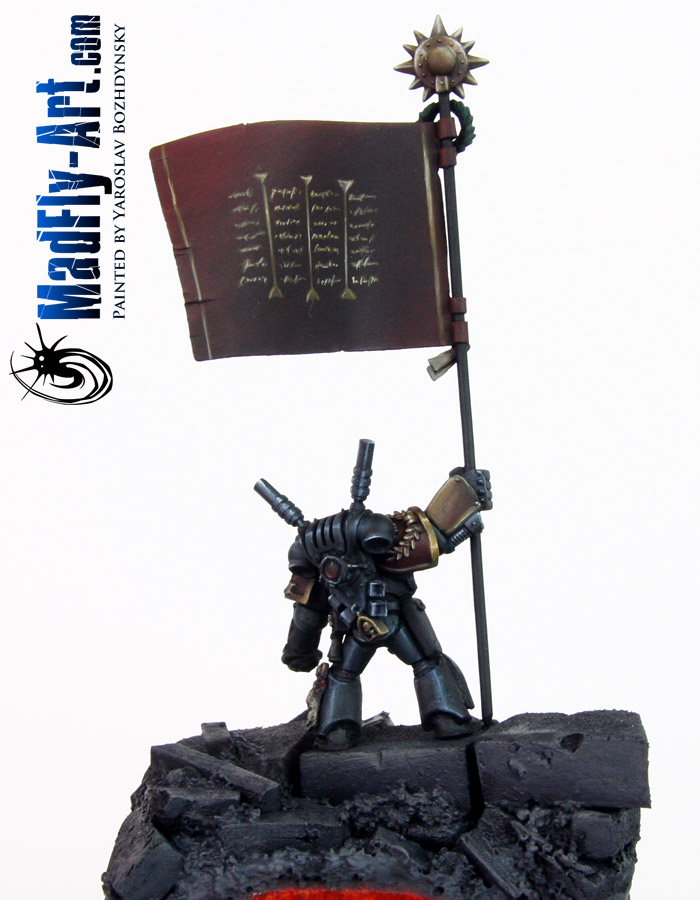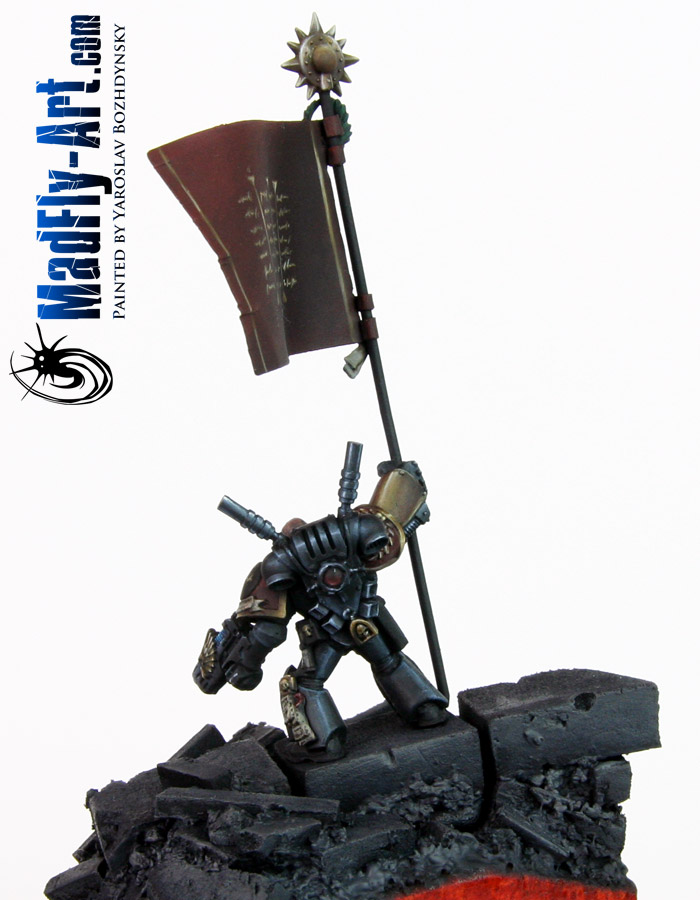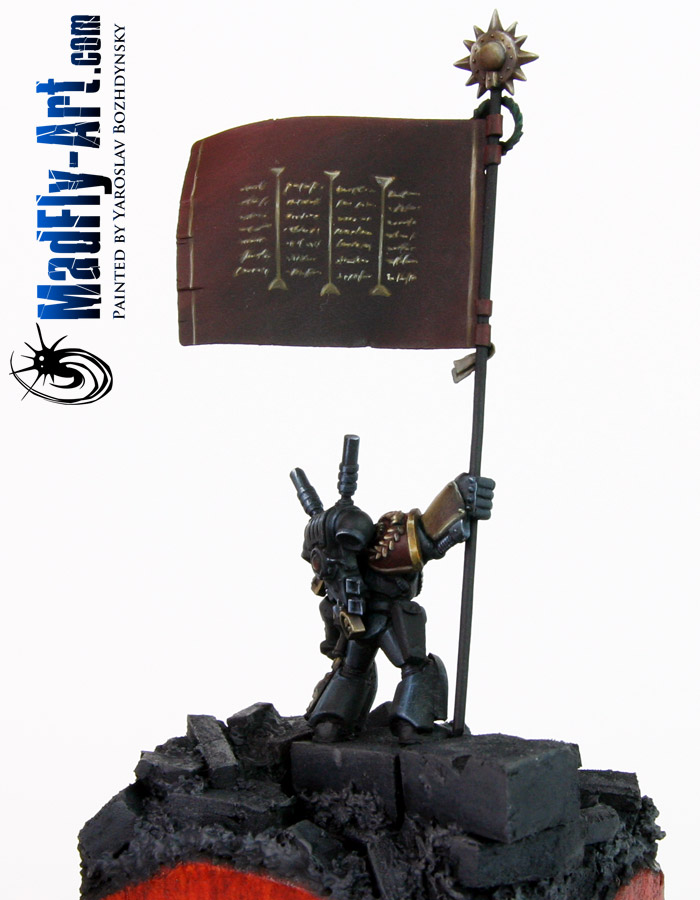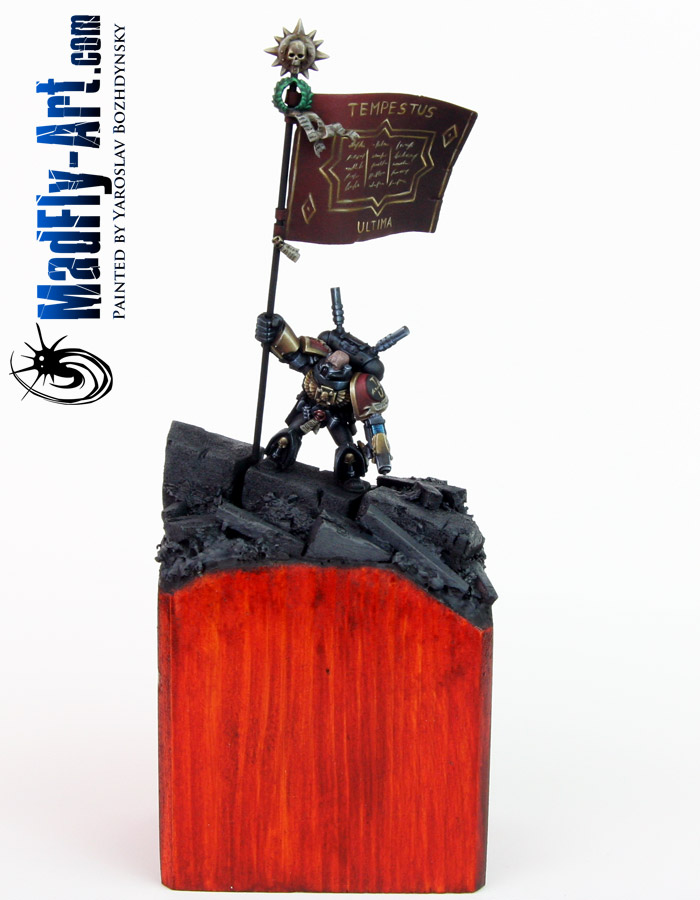 Comments and votes are welcome
---
personaly prefer the banners from top to bottom for Space Marines. but damn top job here. Its obvious you put a lot of effort in it, and not just the painting.
---
Very nice indeed!
Is that the old metal chap you've used as the base figure?
---
Quote:
Originally Posted by
Jace of Ultramar
View Post
I think Tawa is a temporal entity that exists outside of the hobby/modeling timeline. Essentially, he's the Heresy Online equivalent of a Time Lord... which is kinda hilarious and frightening all at the same time.
"God-Emperor? Calling him a god was how all this mess started."
---
It was a Blood Angels standard bearer with power fist
Lower Navigation
Space Marine Standard Bearer 'Tempestus Ultima'