---
They're looking tidy.
But I would say you need to give them a shade and highlight before you add the weathering. This would give you more contrast and make them pop.
if you add a bit of yellow to the green and do some edge highlights then a bit of white to that and do the most raised. Then give a glaze of green to tie them back together.
The black , I would highlight with caliban green or a grey and then a wash of nuln oil.
Your weathering is looking good.
Hope it helps.
---
yes..the landraider is a bit lacking and dull...it needs some highlighting or weathering to make it pop just a little bit more..also a very interesting way to paintg them..is there a reason behind it??
---
Thanks for the tips guys.
Yeah I was thinking of doing some highlighting/washing or dipping. But its a matter of how much time I want to spend on each model, vs getting this 15k~ worth of salamanders painted.. buying is the easiest part of the hobby
The paint scheme is from Imperial Armor 10, with my own twist on it. The Army is a apocalypse sized siege assault army list.
Along with 43 more Marines with siege mantles next to come in the project is this. On this one, I may try a fast dry brush highlight to get a bit more depth without a whole lot of more time spend.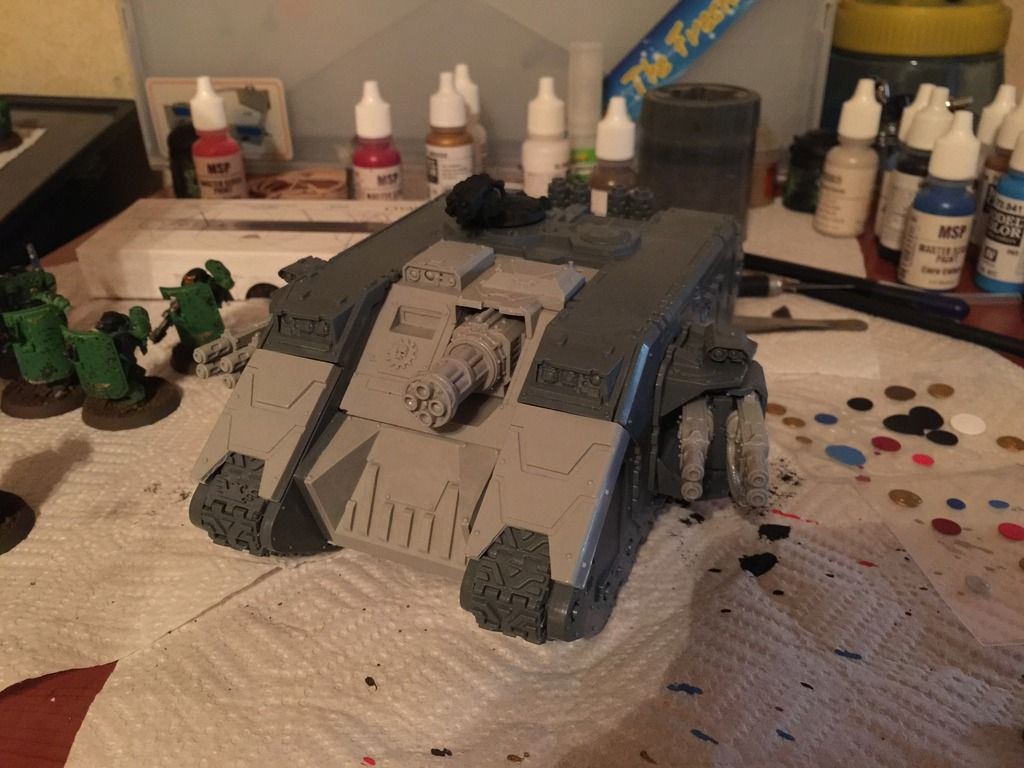 Also, I picked up enough of these assault shield to cover all 5 land raiders. Thoughts on them?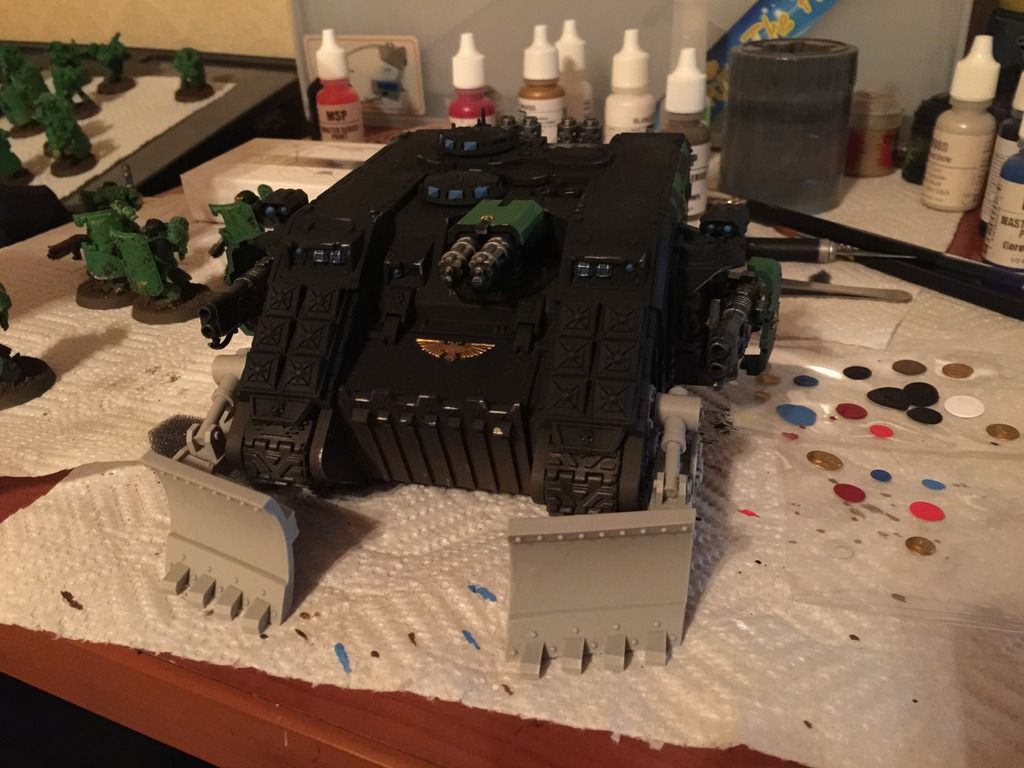 ---
I'm in your Golden Throne, sitting on your Emperor.
---
Wouldn't you maybe benefit from getting an airbrush to do quicker coats and highlights? (If you haven't already got one) I agree with the guys above that it currently looks a little flat. Those assault shields are brilliant by the way, where did you get those?
---
---
I'm in your Golden Throne, sitting on your Emperor.
---
Last edited by Moxsis; 03-16-15 at

07:06 PM

.
---
Hey guys, got another update.
I ended up going wih the wash on the troops instead of the dip, here is the result.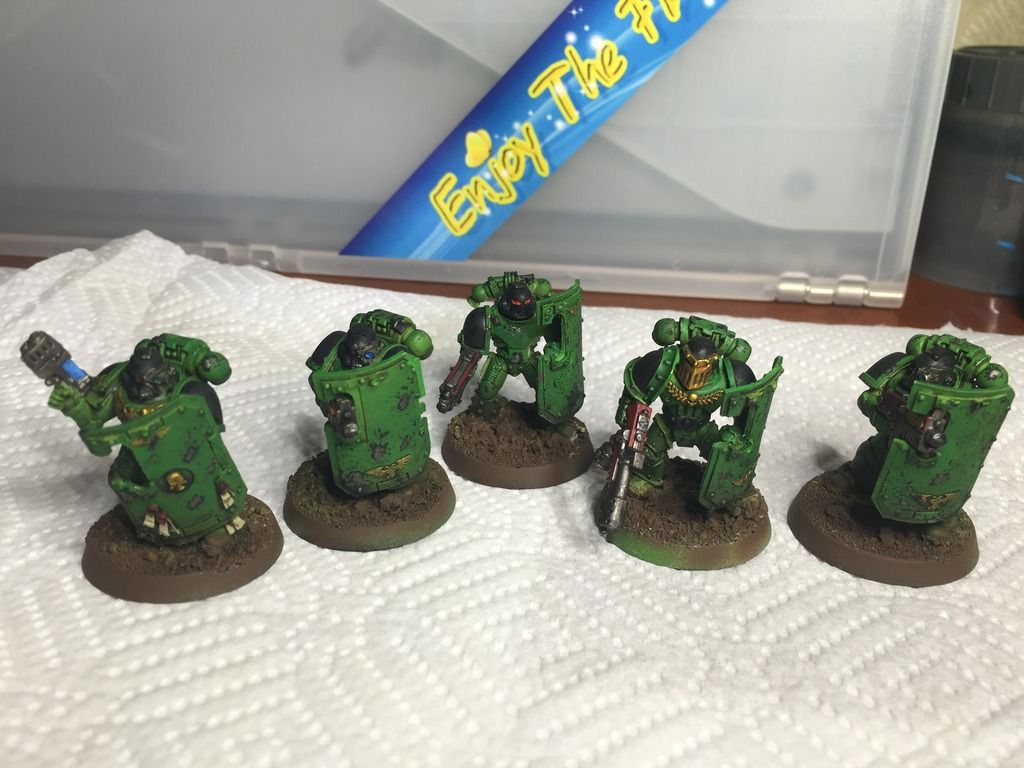 Thoughts?
I also got to work a little bit on my Space Hulk Librarian.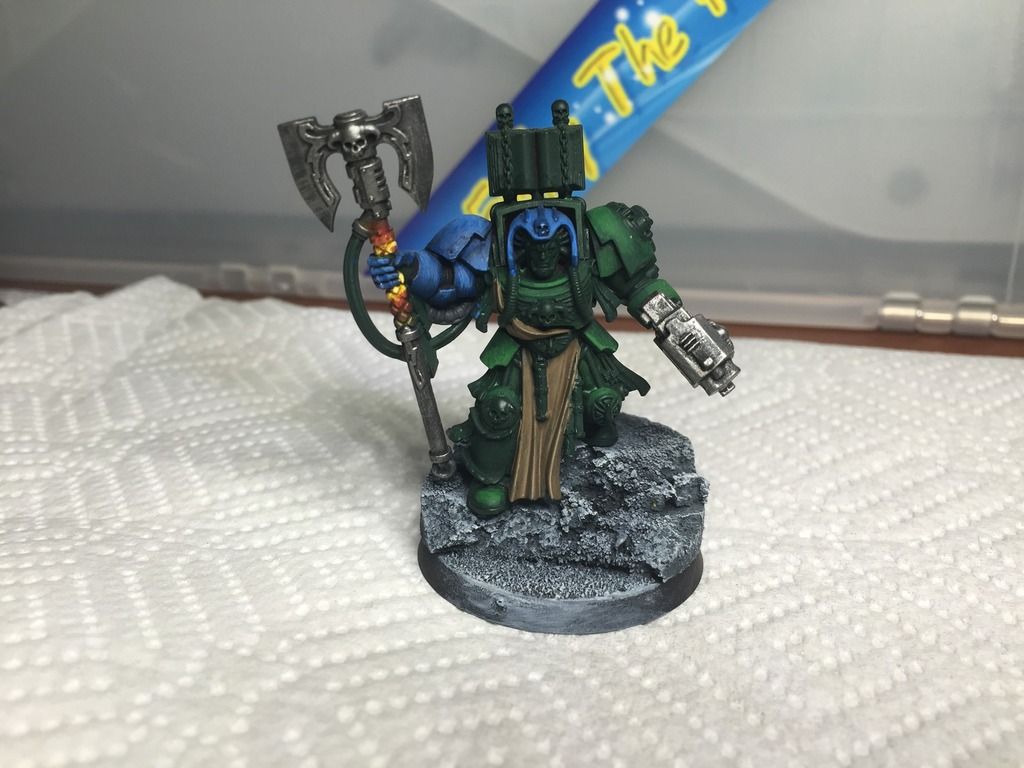 And today's project will be!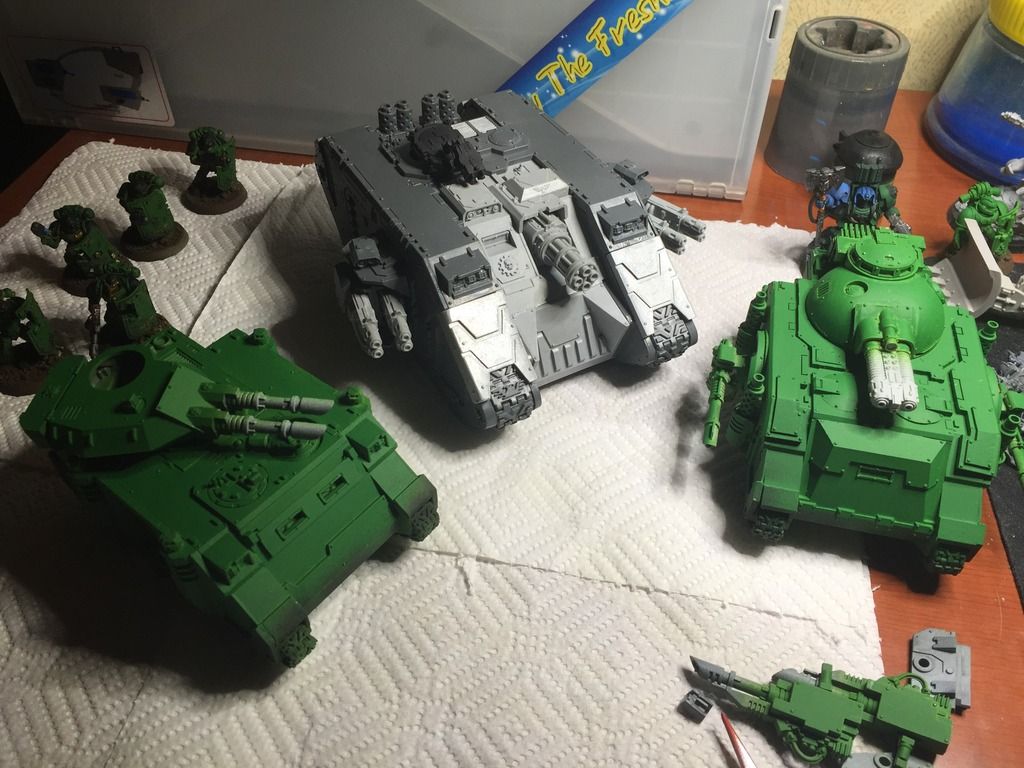 going to get a few tanks done today, hope to have them a good ways done by the end of the night!
Updates to come.
---
I'm in your Golden Throne, sitting on your Emperor.
Lower Navigation
Salamanders First Company Project