Skarbrand the Exiled One
---
Skarbrand the Exiled One
Games Workshop miniature, Masters6-level, NMM, OSL. Vote on
CMON
.
Post on MadFly-Art
.
Post on Facebook
.
Painted by: Yaroslav Bozhdynsky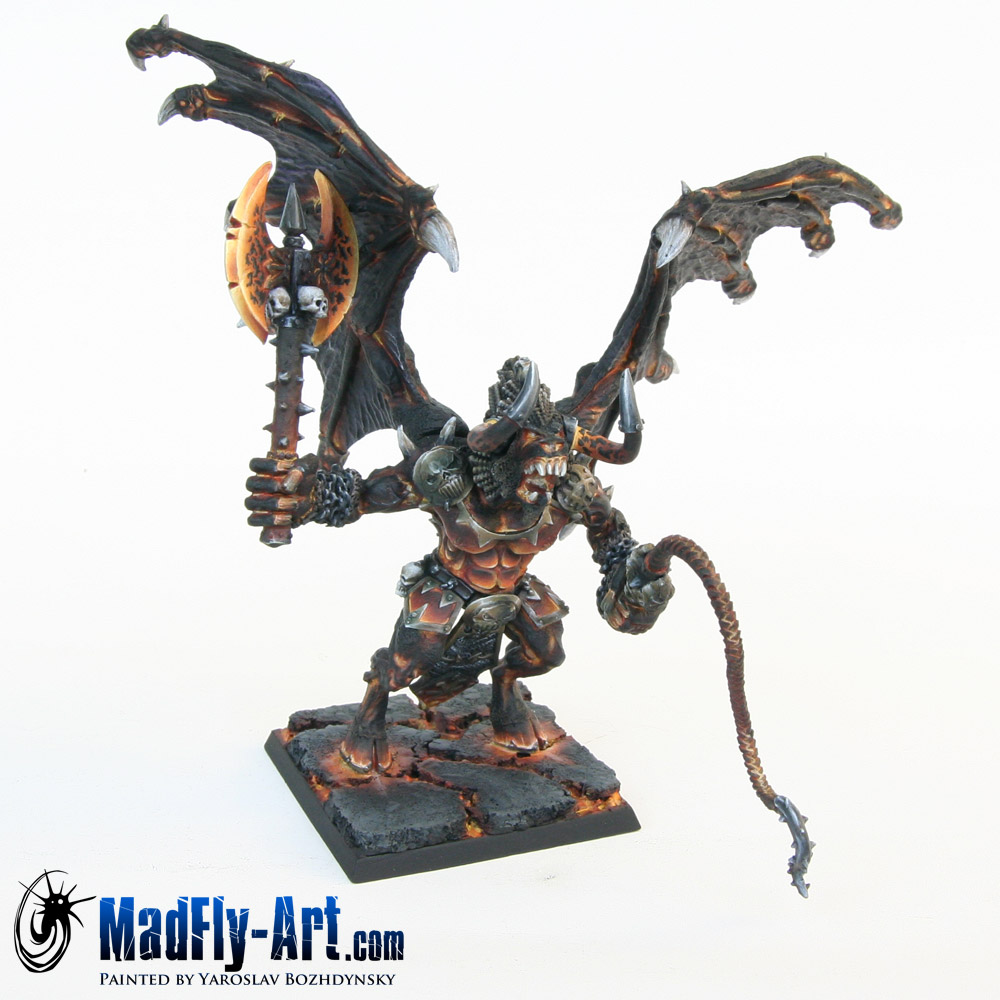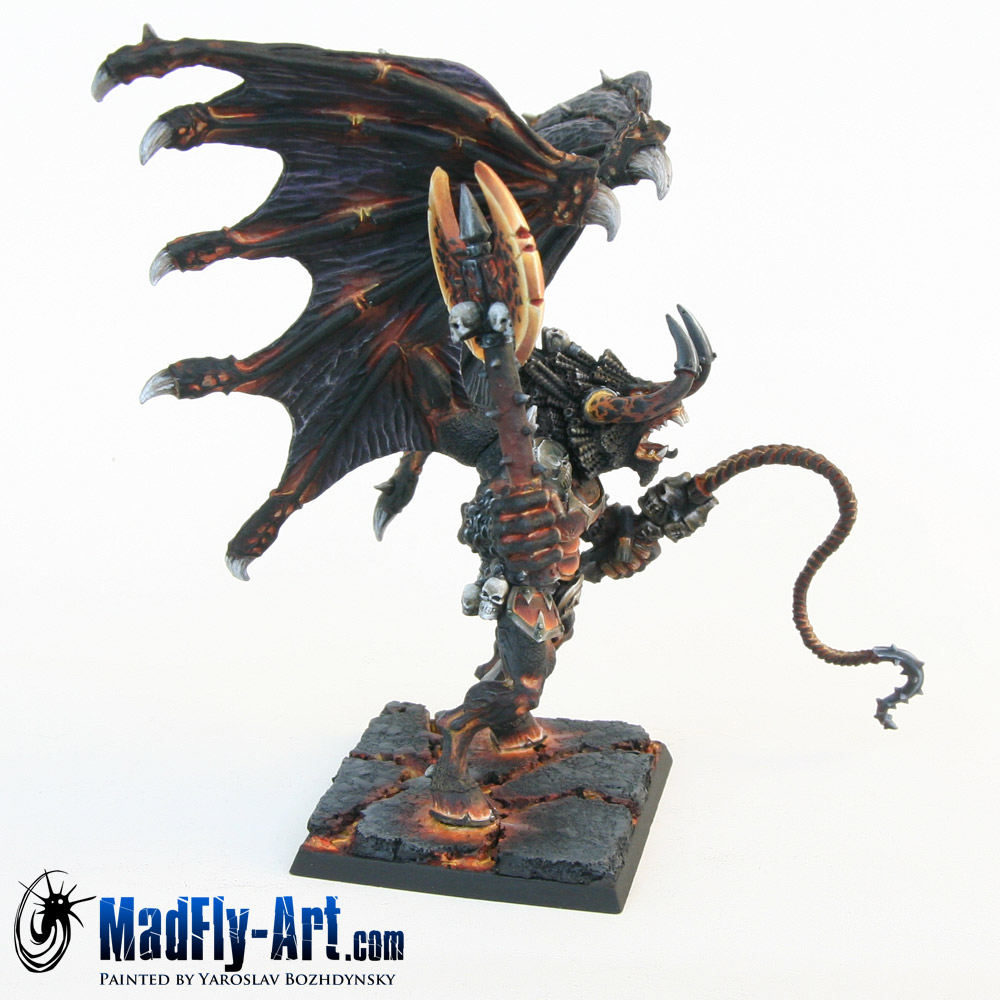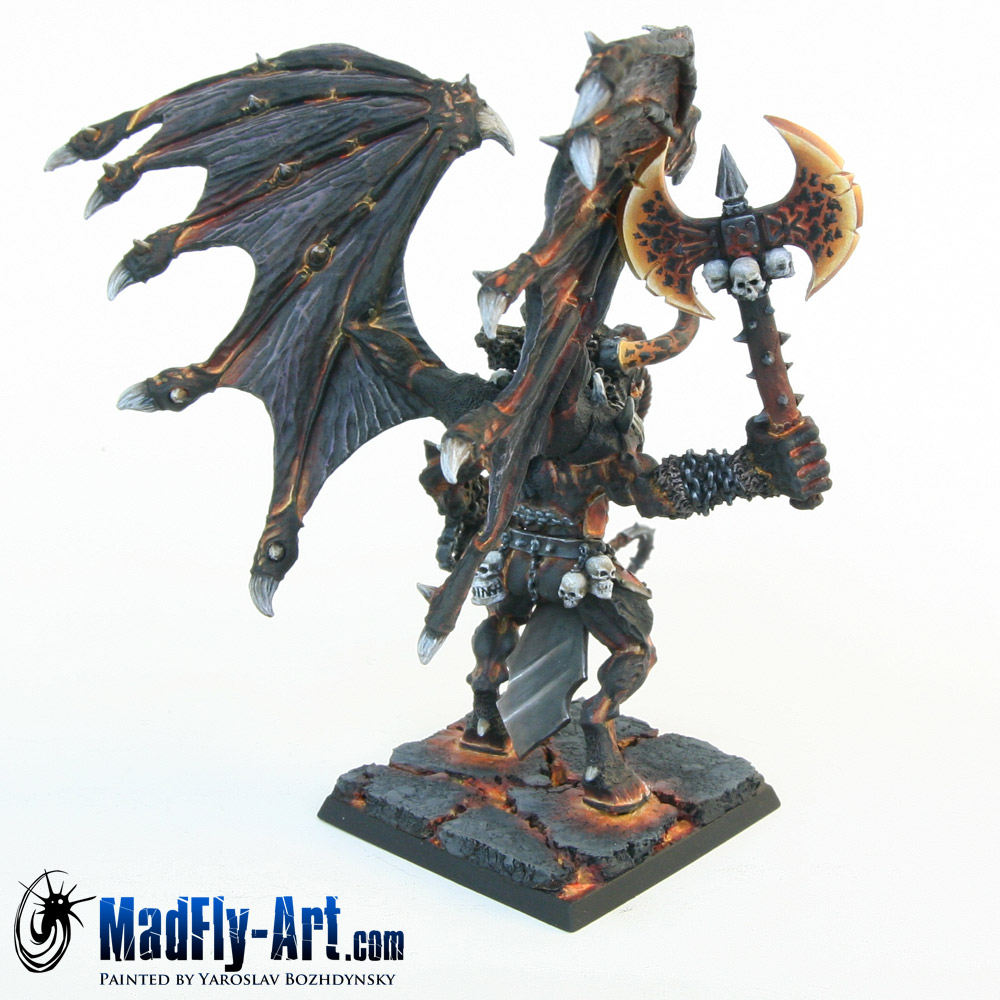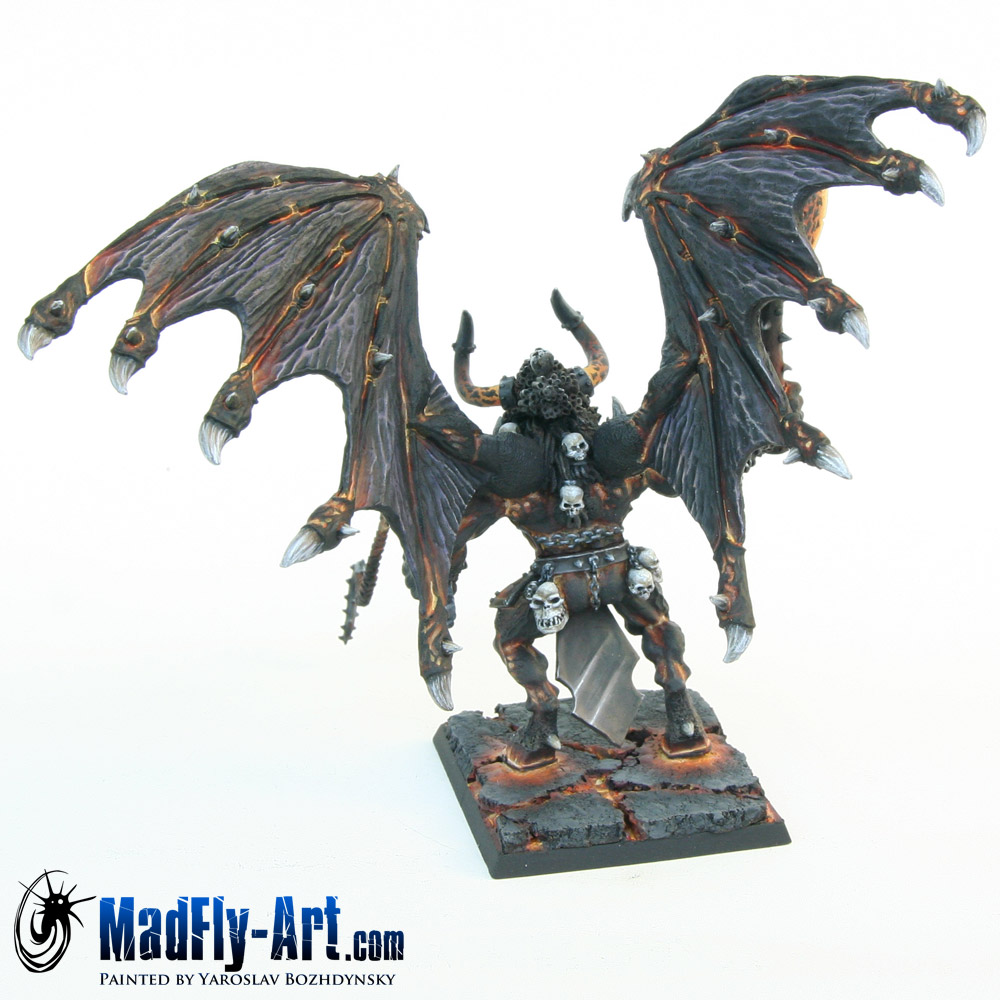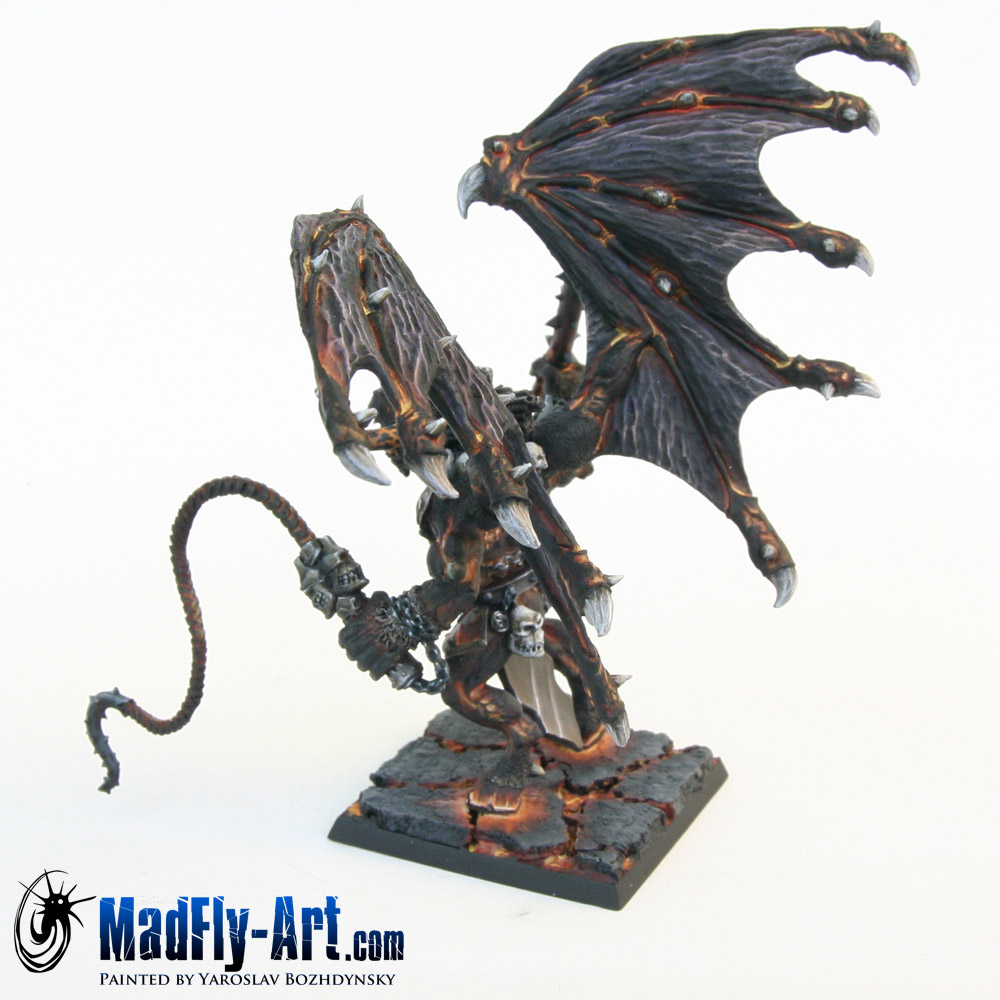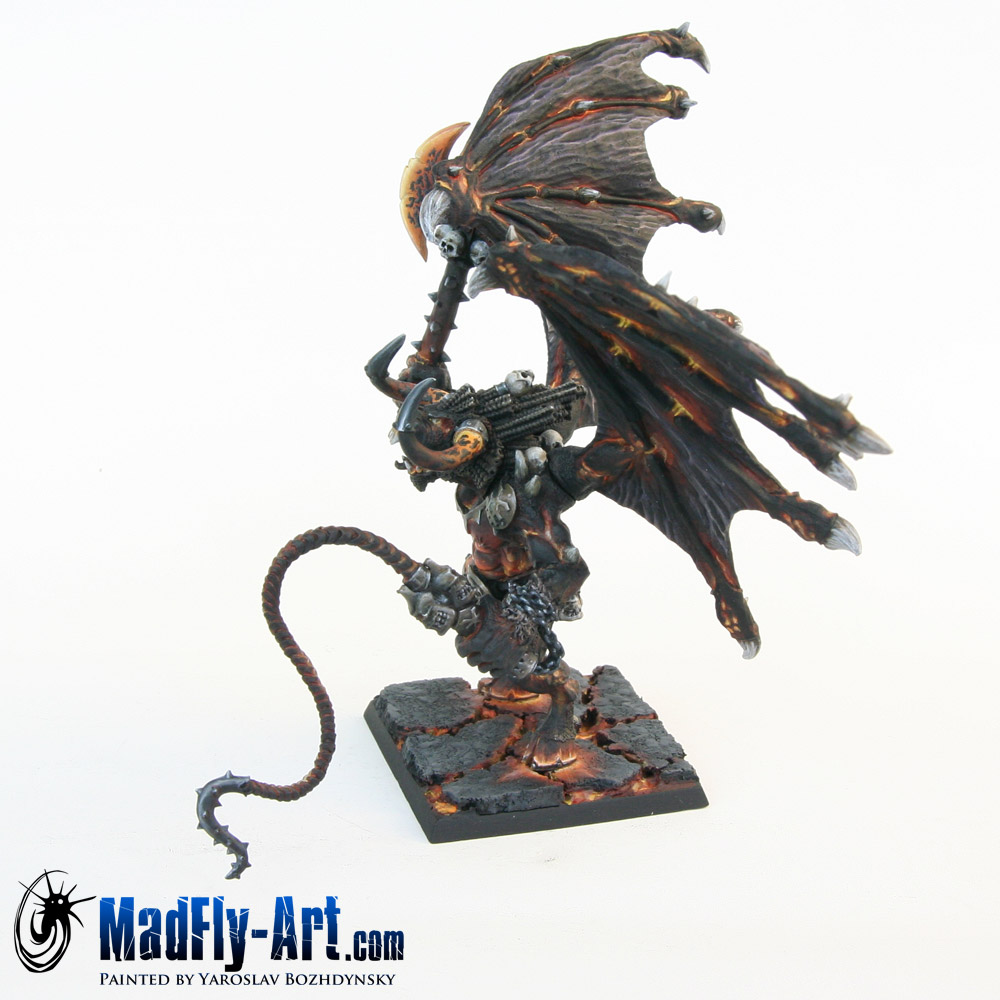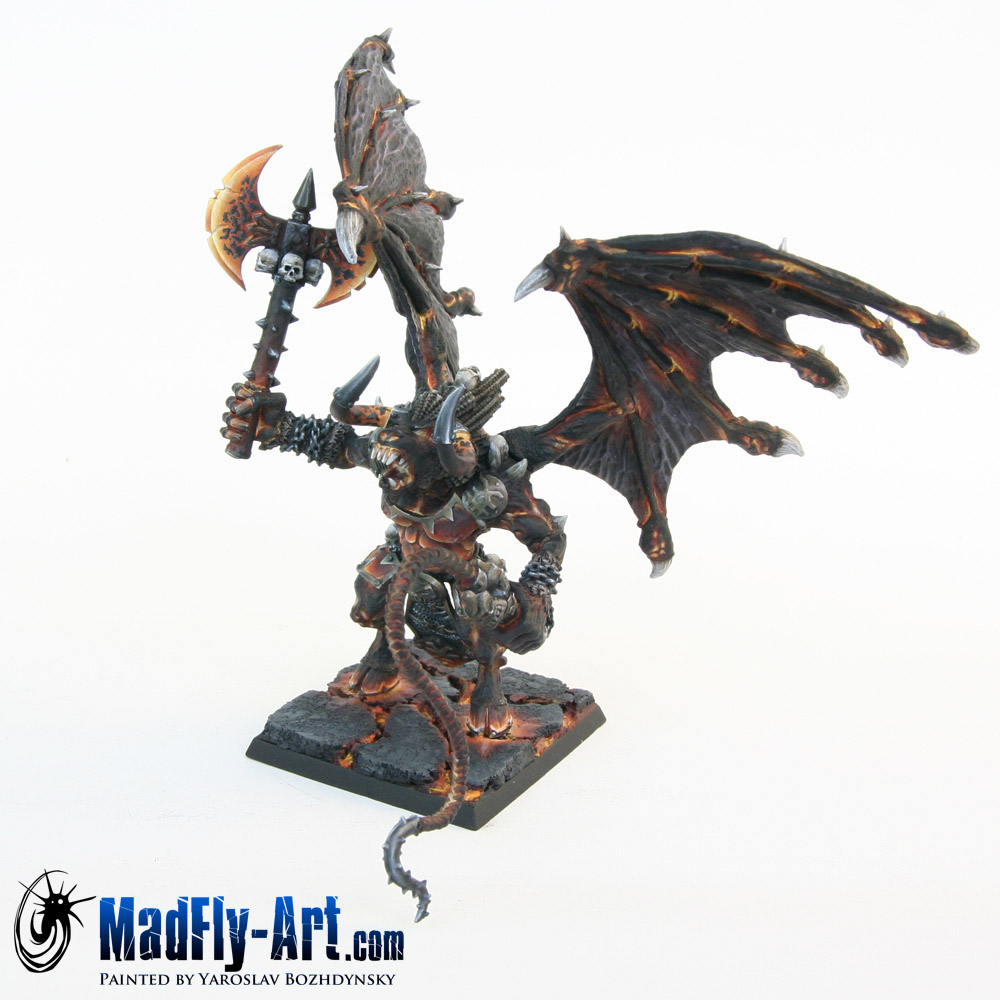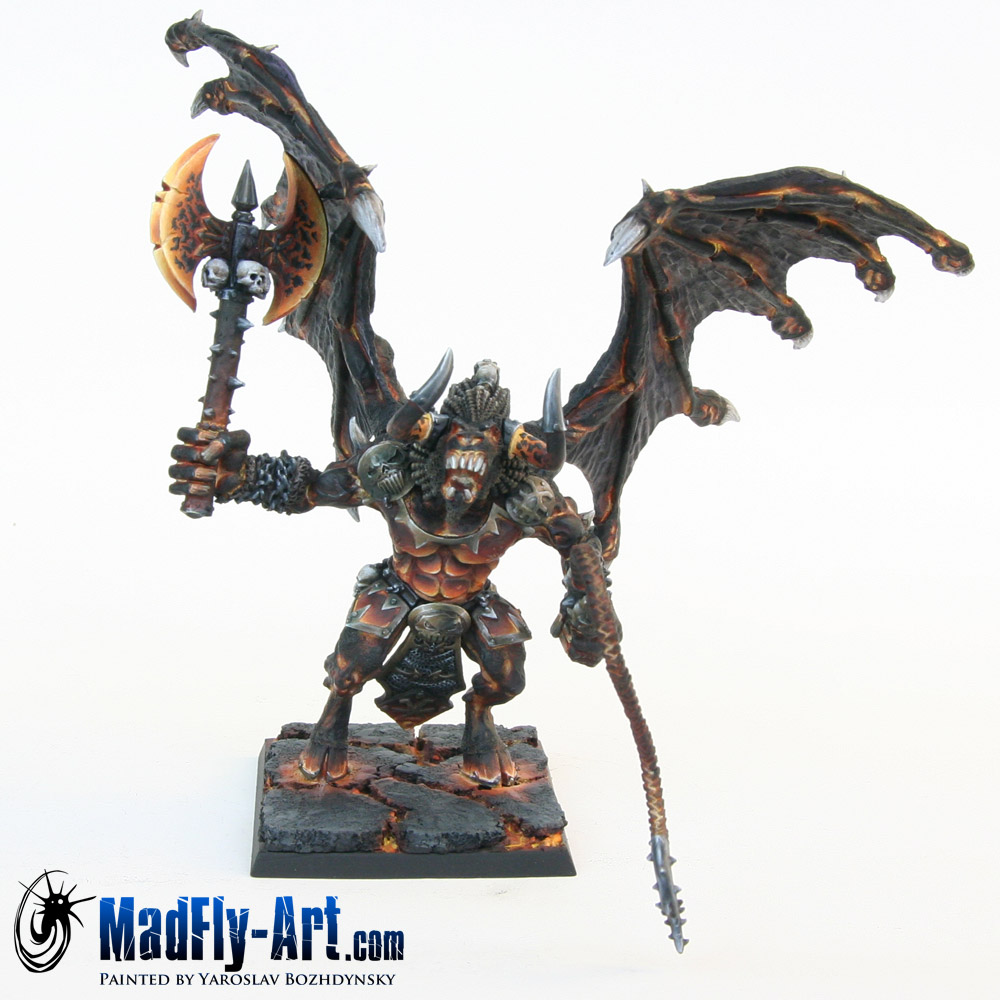 Comments and votes are welcome
---
It's a lovely bloodthirster but Skarbrand has a pair of axes and no wings, why call this model Skarbrand?

Again, it's a beautiful paint job.
---
Triumphant lava effect.
---
Those horns! I really dig the molten lava rock effect you did there.
Critique for da CriticGod
Join Date: Aug 2010
Location: Philadelphia, PA USA
Posts: 3,351
Reputation: 43

---
I'm mixed on this guy. The painter's skill is obvious, but there are a few decisions which don't work for me.

I really like the places where you're suggesting the lava effect used in the Balrog from the Fellowship of the Ring. I think it's a cool effect and I think it works best on the legs, hands, and wings.

My biggest problem is the strange inconsistencies.

-On the abs. Why is the lower edge hotter than the top edge?
-Why is the same gradient being used on the abs and the thigh armour?
-Why is the same lava effect gradient on the horns and the axe head?

Again the brush work, the skilled execution is excellent, but I don't understand those decisions.

These trigger the same reaction that well painted models do when the same exact colour or effect is used on the person and the base. For example, the same exact amount of verdigris on a model's armour AND on the base. Or a particular colour blend being used on a rock and a model at the same time.
---
The main armour (abs) and tigh armour is painted to imitate lava-like colours, whereas his skin is actually hot and glowing. Armour was ment to be more artistic then the rest of the model.
The base was chosen by Our customer and is on every model from this commission.
And the horns were a bit hard to invent another lava-effect then armour and skin so i have chosen the axe-effect.
The model was calleg Skarbrand by the customer, to this day I had no idea of his fluffThank You all for comments, hope You like him. I was very proud of this quite hard (and heavy) to paint model when it was finished.
Lower Navigation
Skarbrand the Exiled One