---
I thought it came out nice when I did highlight from black through many layers of grey, up o almost white, and then gave it a blue wash.
---
Good to be green
Barks Dakka Ladz
: W3-D2-L3
Altansar Eldar
: W3-D0-L2

---
I use a method that was printed in the WD when the SM codex came out.
It's basically spray black undercoat, edge highlight Mechanicus Standard Grey then Dawnstone. I tend to then put a little Nuln Oil on to finish. Looks like this.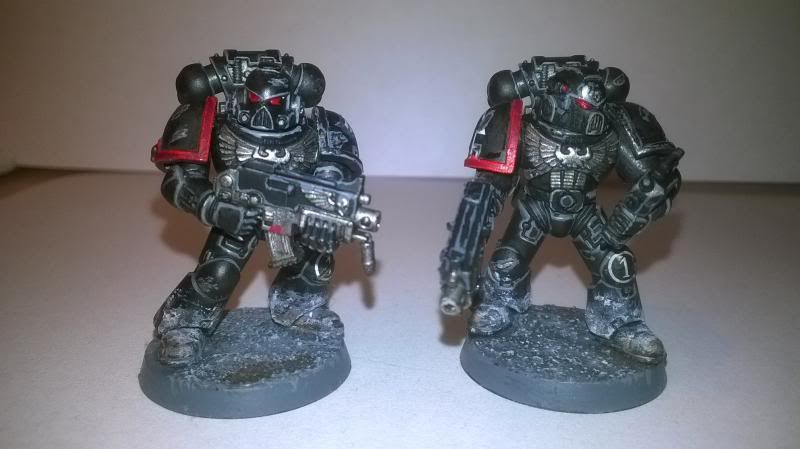 Maybe not the best method in the world but certainly one of the simplest.
---
I use a black undercoat then highlight the edges with a thin (1:1 paint/thinner) layer of grey, then highlight more with a little thinned out white. I use Vallejo paints, so I don't know what the GW color names would be since they changed them...
Lower Navigation
How to Highlight Black?