Eldar Flyer
---
Here is the finished model, I am extremely happy with this flyer and it is my favorite model in my army thus far and I am very proud of how this one came out!!
However, despite fooling with it I cannot get any pics to truly show the colors of the model in a life like way and because of this these pics are not doing the doing justice as compared to real life especially with the fading from blue to turquoise. The best pic to depict this is this first wip shot.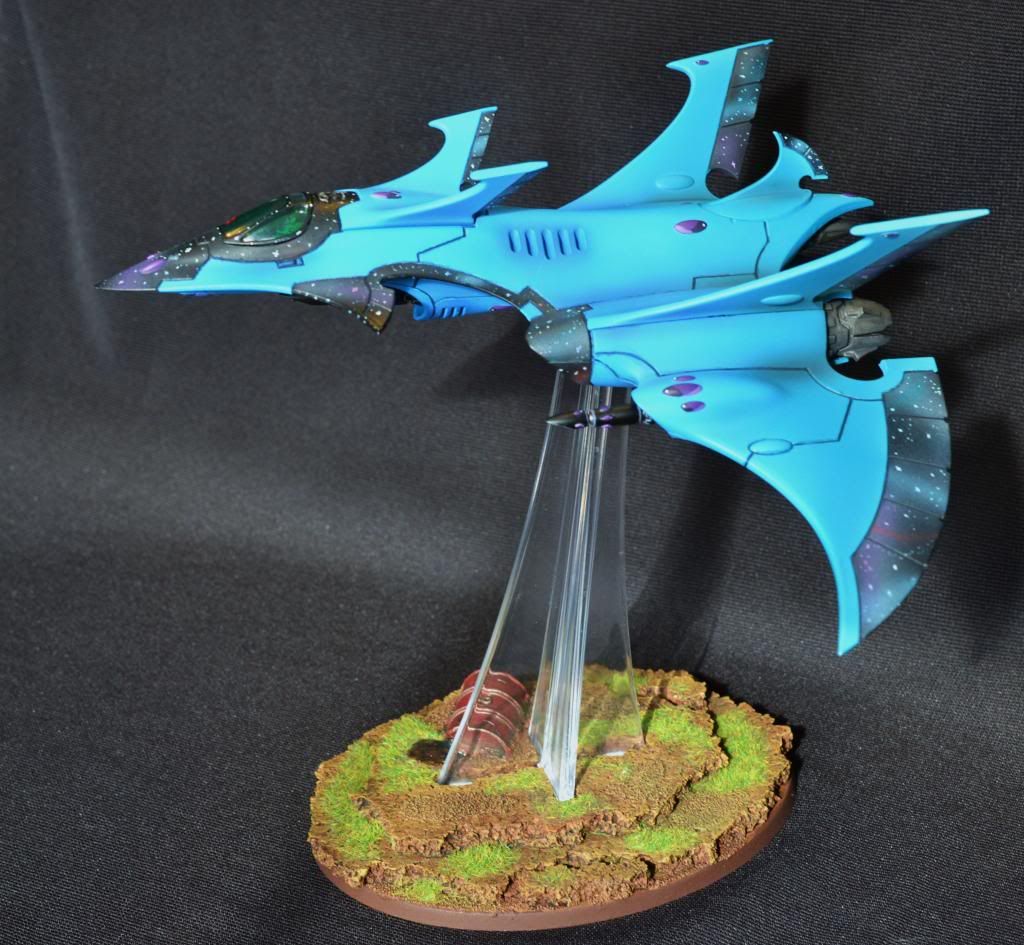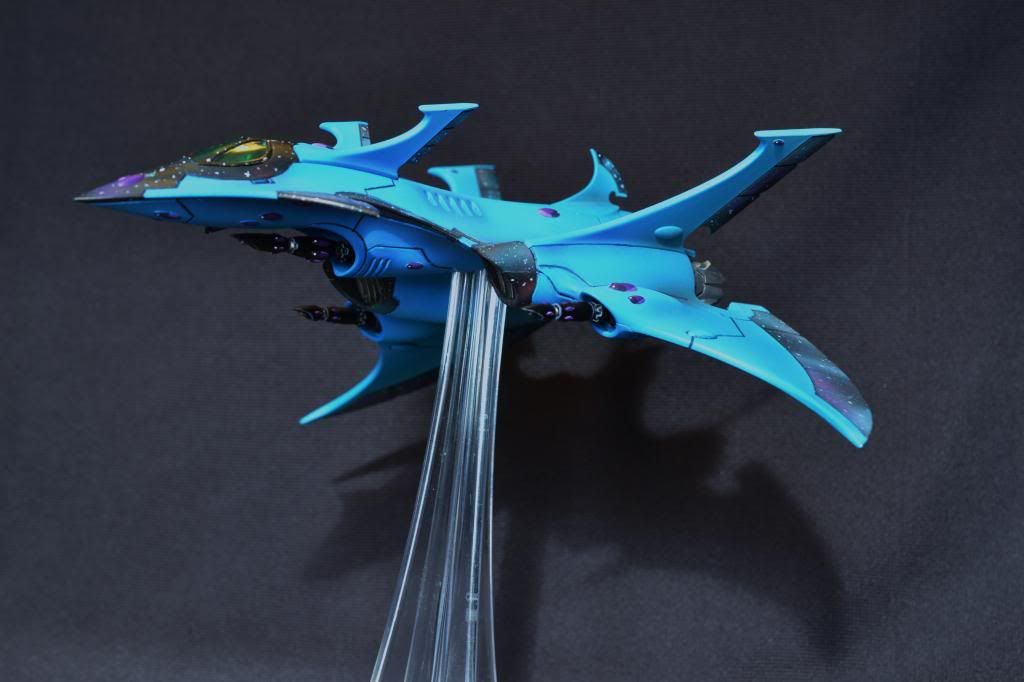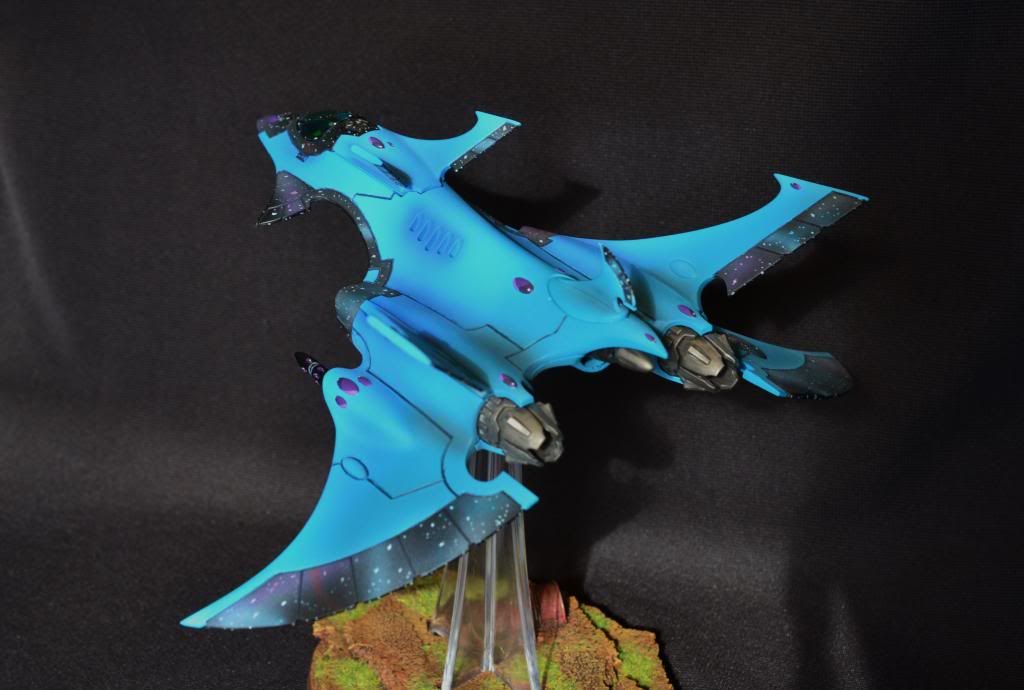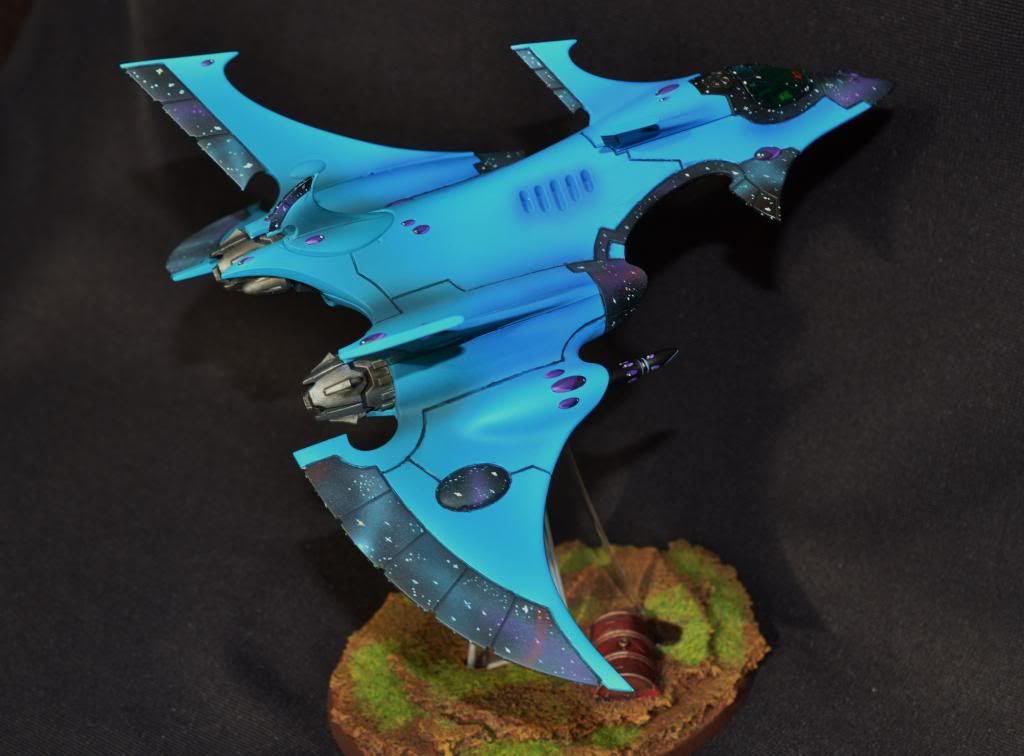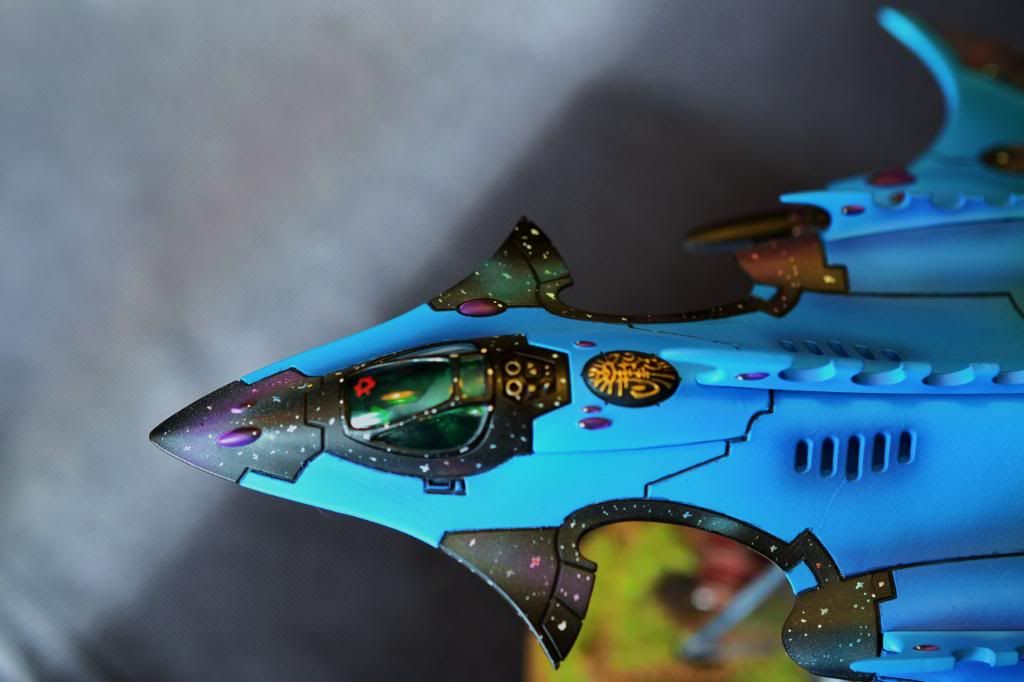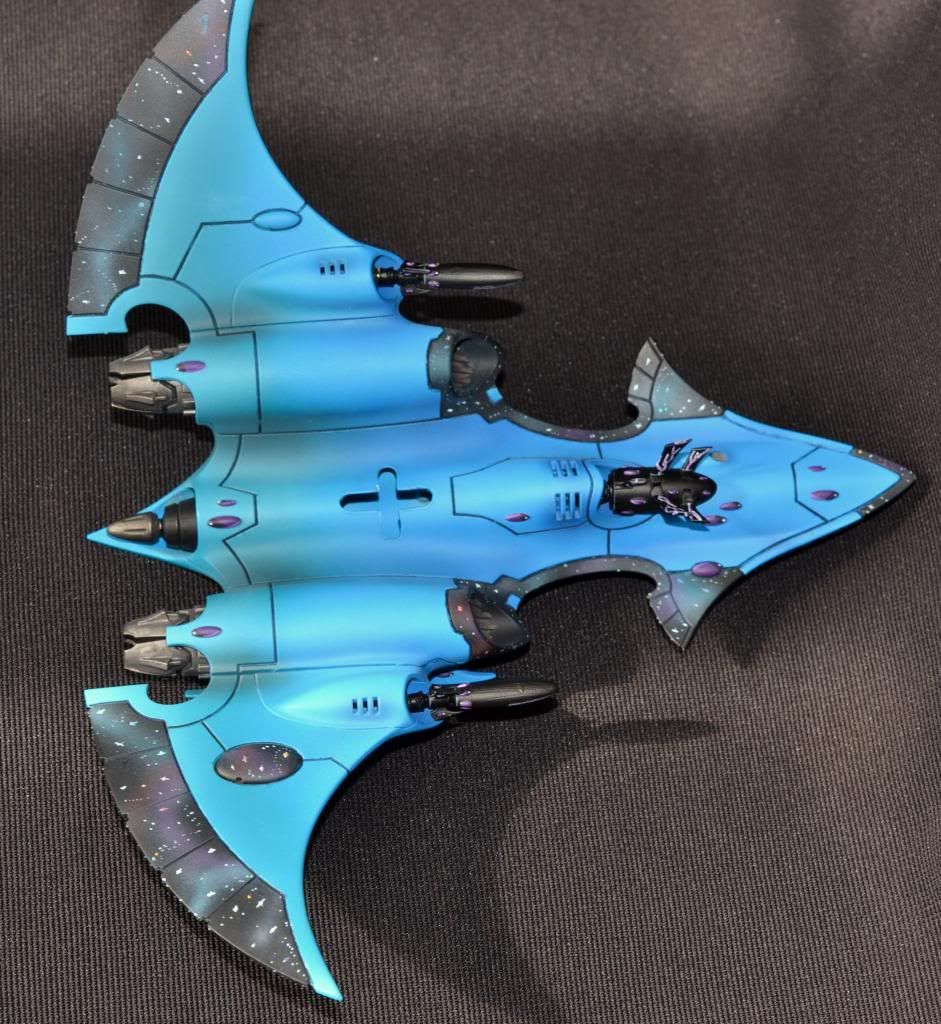 Lots of wip pics in my P-Log link in my sig.
Thanks,
Troy
---
Link to Project Logs.
Nids P-Log
Eldar P-Log
Latest Battle Report 750 Eldar Vs Chaos (Feb 2013)
---
Well done man! That is looking pretty solid. All them little starry areas are quite intricate.
---
"Pain is an illusion of the senses, fear an illusion of the mind, beyond these only death waits as silent judge o'er all."

— Primarch Mortarion
---
this is a credit to your skill and patinence..the stars just really make this spectacular. i would be very proud to pout this on the table
---
That's a fantastic accomplishment there Troy, you have made an excellent miniature. i may have to take inspiration from you when i eventually start my dark eldar force.
Lower Navigation
Eldar Flyer