---
This is my ^^)

---
Here is mine: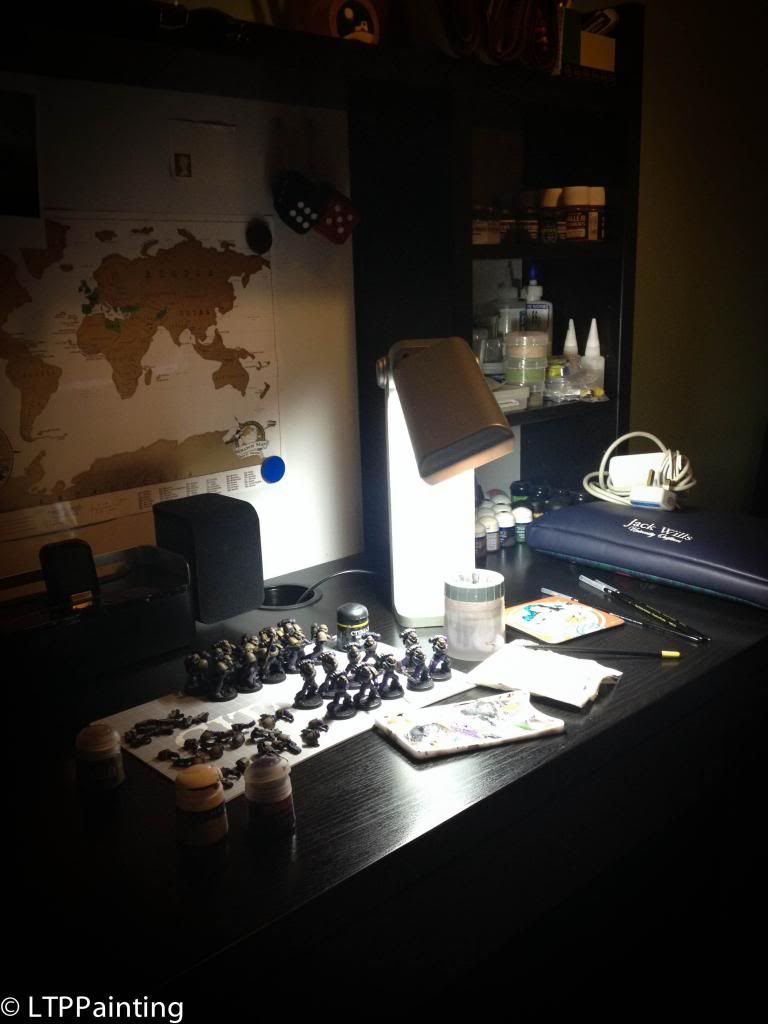 I normally work on an A3 cutting matt on my desk and then I have a few cupboards built into the desk to hold my unpainted models and a couple of battle foam cases for the painted stuff.
---
Hey @
LTP
where did you get that lamp?
---
Your toast has been burnt and no amount of scraping will get rid of the black bits.

---
From there
---
So I just got a update to my workspace this weekend - And I now finally have a actual painting lamp (I've been painting by the yellow ceilinglight so far - It's a small miracle that I've won any sort of painting competition) and a space to put all my crap. All of it was on the livingroom table until now.

I quite like it :D
---
All things Chaos: Nordicus's Chaos project log
(Updated March 7th '19)
---
here goes mine, its very makeshift, and it will remain that way untill I move in with my girlfriend and can create something more permanent.
Lower Navigation
Show off your hobby workspace