Join Date: Jul 2008
Posts: 28
Favourite Models :)
---
Here's mine i painted a couple of weeks back post yours and we can have a chinwag.

This is your favourite model in YOUR army.
---
Last edited by Toast Ghost; 07-13-08 at

01:24 PM

.
---
im going to take it as the favourite model in your army as we already have a fav model thread lying around somewhere. Aint got a cam at the moment, ill get back to y'all on that one
Senior Member
Join Date: May 2008
Location: The Mystical workshop of the Red paintjob grot. (My room.)
Posts: 673
Reputation: 1

---
inquisitor coteaz.
---
do you mean games wise or modle wise?

games wise: my sm capatin he slayed yet another carnifex on saturday

model wise: my libraian converted from a grey knight in power armour.
---
Violence is never the answer, it is the question, to which the answer is, yes

---
He wants the favorite in your own personal army, model wise.
Here is mine. Simple, but powerful. Unpainted though!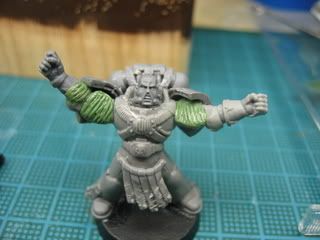 EDIT:Woop, sorry. I thought it was a picture of him finished, it isnt. This pic does not include the large scythes he is weilding and the banner attatched to his backpack.
---

Lower Navigation
Favourite Models :)