Senior Member
Join Date: Aug 2013
Posts: 268
Reputation: 3

Painting Abaddon
---
I'm in the process of getting my Black Legion together ready for my codex at Christmas.
I have a few questions regarding what colours (from the recent Citadel range) I should use for the top part of the sword and the skulls and any advice on the technique.
Here is how I want him to look: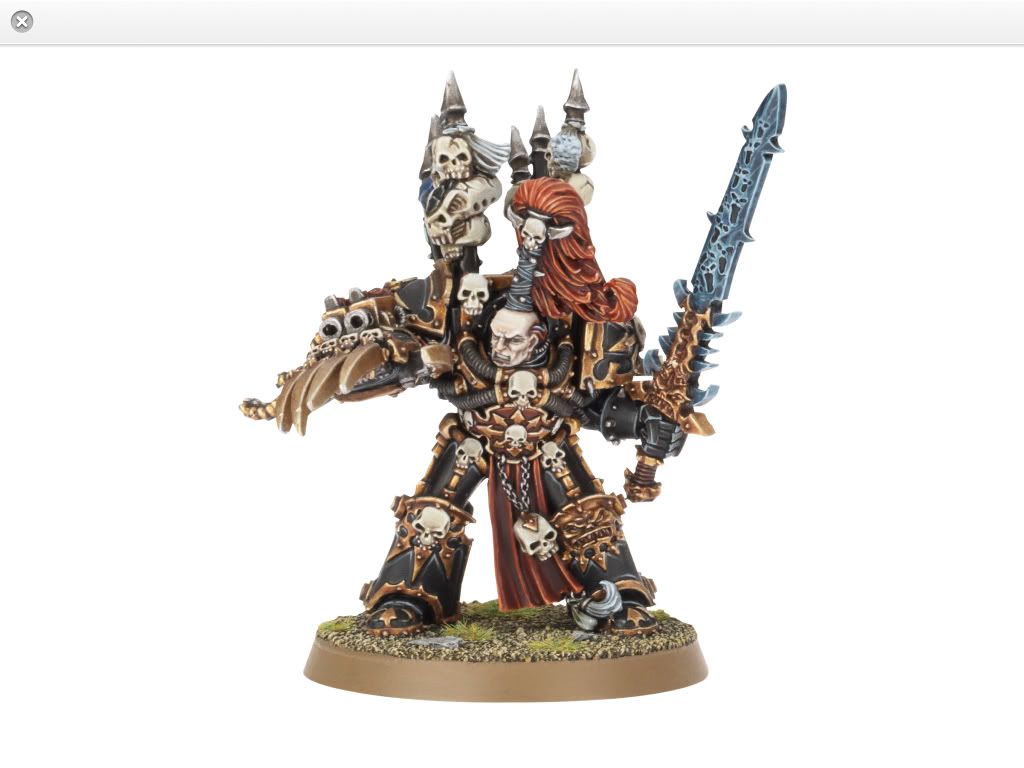 And here is how he looks right now: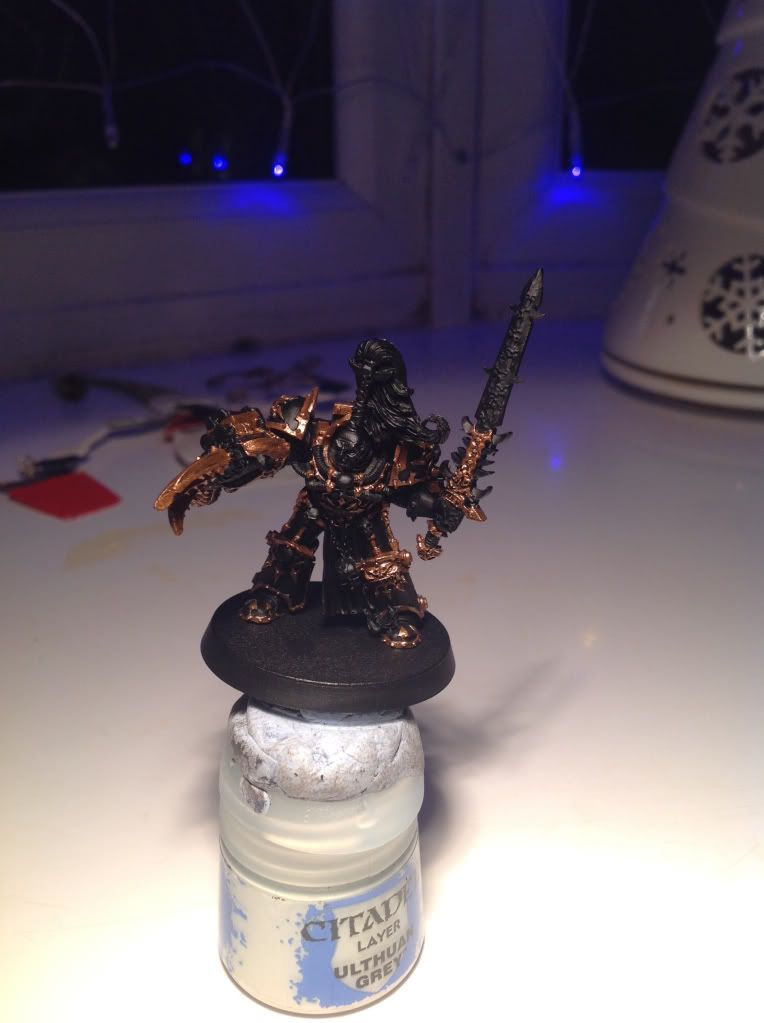 I'm OK with the gold washes and highlights. I know what's needed for the silver and red parts and also the grey lines to highlight the black just unsure about the bone and blue on the sword. Any help or advice/tips are welcome.
Thanks, Jon.
Senior Member
Join Date: Aug 2013
Posts: 268
Reputation: 3

---
Looking scary!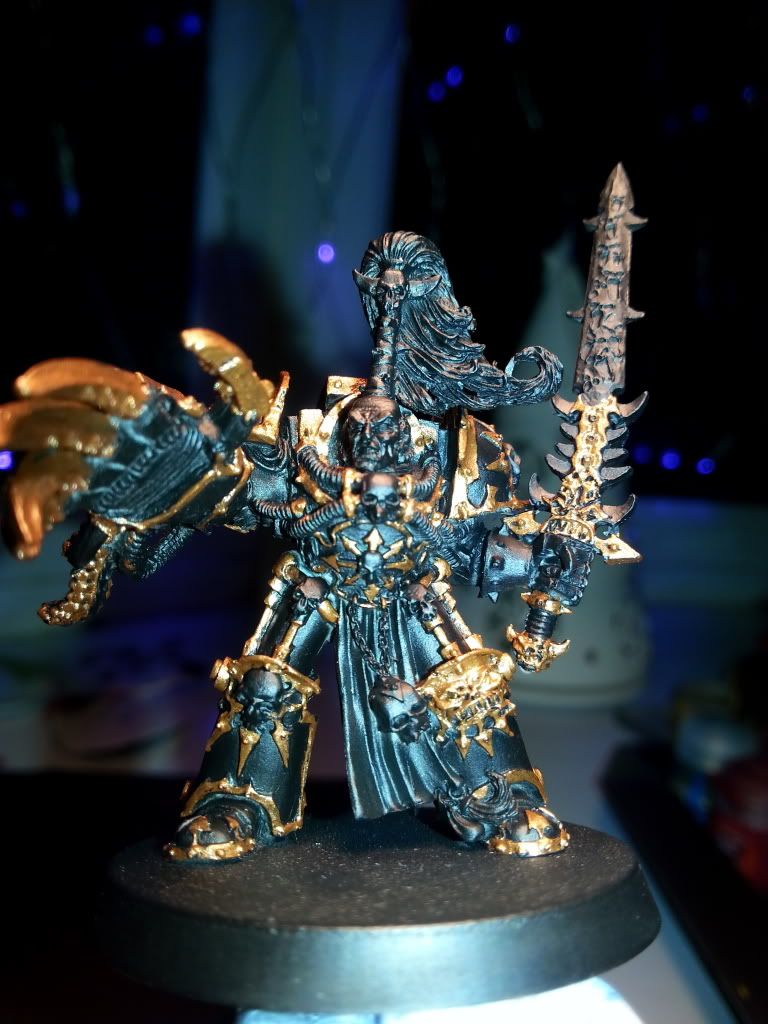 ---
Unsure about the bones, its one of the few things I can never do to a standard I like. But the sword looks like it is edge highlighted with shadow grey, Hawk Turquoise, and possibly as an extreme highlight a mix of white and Hawk Turquoise. These are the old GW paints though so you will need to use the conversion chart on the website to find out what the new versions are.
---
Me: To be honest im amazed there isn't a chaos god of not revising or at least chaos god of procrastination

MidnightSun: There will be, when enough people do it. Y'know when the Eldar were all engaging in their hedonism and Slaanesh ripped open the Eye of Terror with his creation? Slaanesh will have NOTHING on the God of Procrastination, and his vile minions will carve the galaxy asunder in a thousand year reign of blood.... Tomorrow
Senior Member
Join Date: Aug 2013
Posts: 268
Reputation: 3

---
Here he is just now: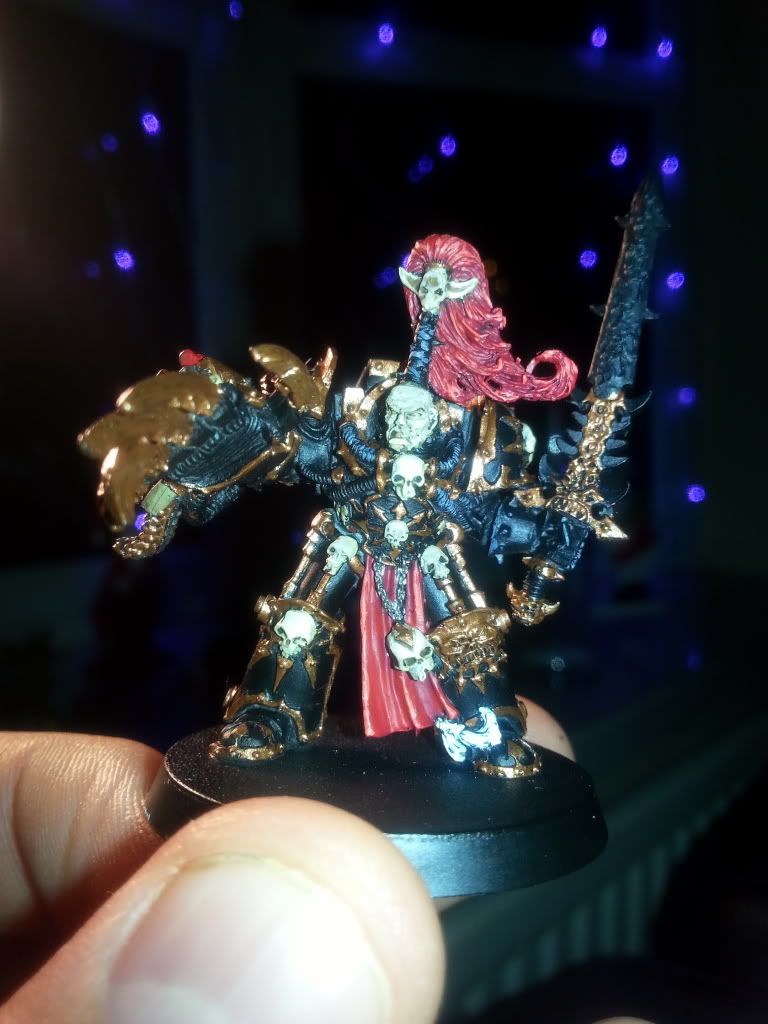 For skulls used zandri dust, agrax then ushabti bone
Not attempted the top part of the sword but mechanicus grey may be ok as it highlights the black ok.
Just really need to wash and highlight the gold now.
Lower Navigation
Painting Abaddon