Herald of Tzeentch?
---
I know GW sells a Herald of Tzeentch but it only comes with a Disc of Tzeentch. I don't want to have to pay $40 just for only the Herald piece. The only thing that I have thought of is just buy The Changeling model and use that as a discernible Herald of Tzeentch. Tricking out a Pink Horror to look like a Herald will just take 1 Pink Horror out of my squad of 20 forcing me to fork over more cash to buy more Pink Horrors just for filling 1 slot. Ideas?
---
"There is no peace among the stars, only an eternity of slaughter and the laughter of thirsting gods."
---
You could try eBay and look for some of the funky older Tzeentch models...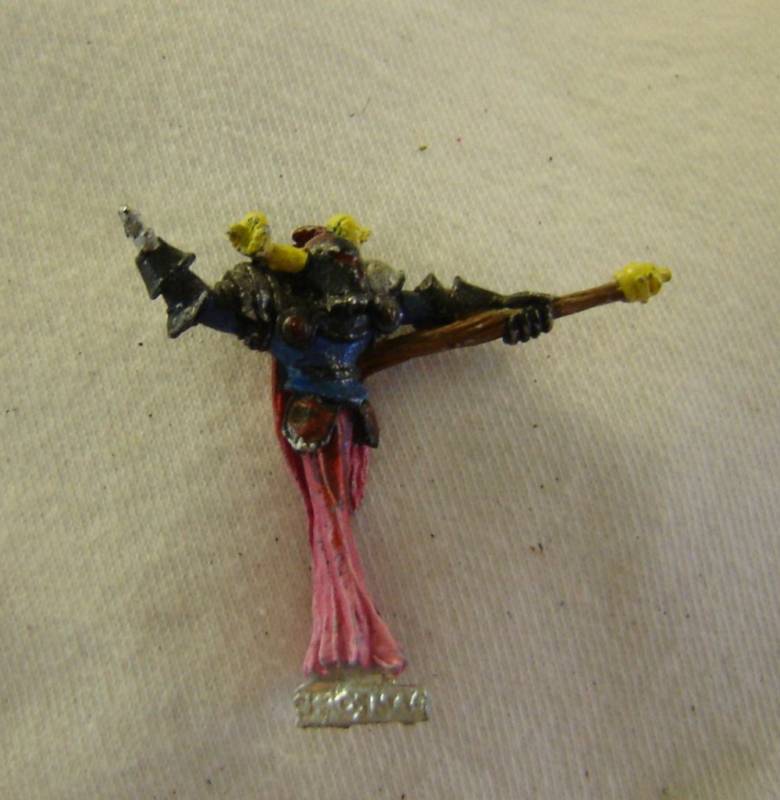 ---
What I did to get extra mileage out of my horrors was to combine them with a bunch of Kroot I had laying around--clearly they ate something wrong and now are in the process of being possessed! Don't know if it's easily repeatable, though.
---
I'm using this model from the Warriors of Chaos line:
Note that the toes are a part of the base for this model so if you're going to be using a circular base then you'll need to do a tiny bit of toe sculpting... Or cut up the square base a bit and try and put it on top of a circular base.
---
Quote:
"Look they got a-OH MY GOD I'M ON FIRE FOR THE LOVE OF NAKED SANTA IT HURTS!"
---
Last edited by Silens; 09-16-13 at

11:03 PM

.
---
+1 to Silens idea, that's a great mini for it!
---
you could also use the driver from the corpse cart to do a nice little conversion but Silens idea is a good one too.
---

Red Orc
"Ahh, isn't Morfang sweet, like a great big 350-pound (that's 25 stone, UK users!) ball of cuddly death...?"


God, gives children to people so that death won't seem so disappointing.
Lower Navigation
Herald of Tzeentch?