Join Date: Feb 2008
Posts: 55
Greay Knight WIP
---
Edit, one to many beers and I spell GREY wrong!! Oooops!
Hello all,
I aint posted anything in a while, painting has been slow for me recently.
I purchased some grey knights at the weekend after finishing off the books. What a read!
This is a WIP of a standard Grey Knight in power Armour, his weapons still need working on, and his backpack.
My main Army is the Ultramarines, I have never painted another chapter, still new to all this, so my first attempt at a metallic space marine.
I will keep you updated on the squad when I get around to it.
Thanks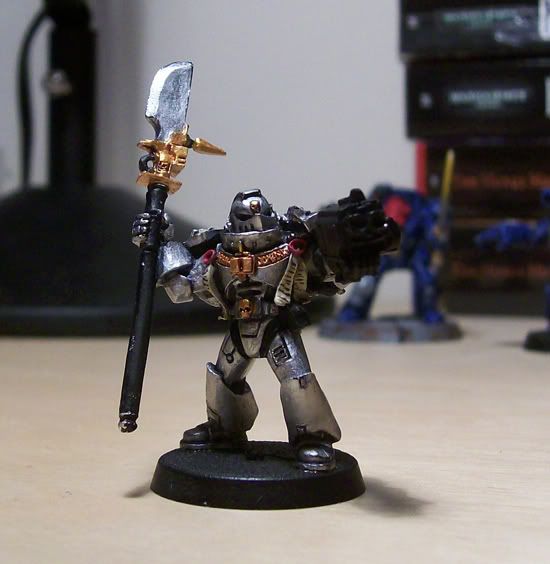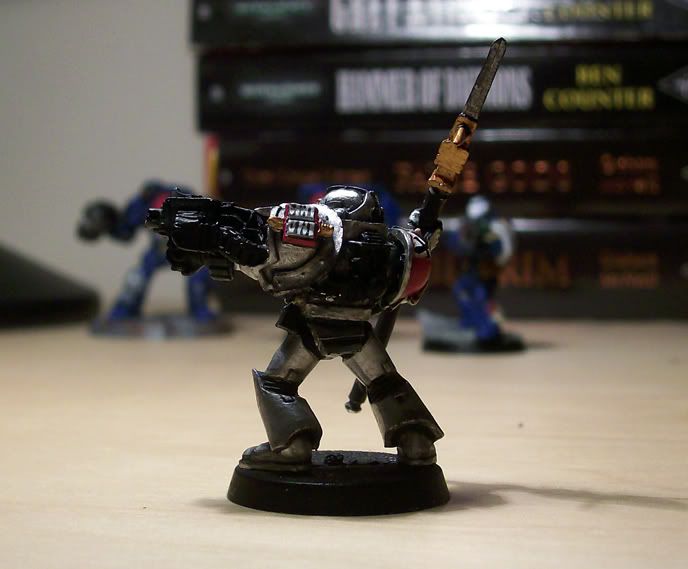 ---
Last edited by DjacK; 06-25-08 at

10:30 PM

.
---
looks good so far buddy
lookin' forwardto see the whole squad
---
shiny
Me needs to finish some of mine. and them gets me some more of shiny-killy-holy marines.
---
Lookin' very good so far...keep 'em coming!
---
Quote:
Originally Posted by Navar89
if I hang out with you any more I just might pick up 40K...You, sir, are dangerous.

Holy shit, I've a plog again!
---
Nice and clean
I am looking forward to seeing the finished squad.
---
I am the Hammer. I am the sword in His hand. I am the Gauntlet about His fist.
Grey Knights
Wood Elves
Senior Member
Join Date: May 2008
Location: The Mystical workshop of the Red paintjob grot. (My room.)
Posts: 673
Reputation: 1

---
HOLY SHIT! I love it!
---
It looks very nice, you are making sure to leaving those needed areas black.

You might want to make the gold have some more definition. Try a brown wash, or with Chestnut Ink. Try drybrushes of a lighter gold/Mithril silver mixes as well.

And don't forget his eyes and his base!

Looks great though, keep'er going!
---

---
looking good so far.
---
Violence is never the answer, it is the question, to which the answer is, yes

Lower Navigation
Greay Knight WIP