Warriors of Chaos BSB
---
I think a BSB will be my next project was looking for any that people have done see if I can find anything to spark my brain... Will not take an idea and reuse it just looking for inspiration. Thanks
Tzeentch laughs at likely
Join Date: Dec 2009
Location: Inside my Head, Bristol, UK
Posts: 8,558
Reputation: 44

---
My BSB is mounted and has three arms so the banner does not get in the way of equipment. My photographs are not great but hopefully you get the idea:
---
Here is one i'm working on mate, maybe a bit too big for some peoples taste but its all about being seen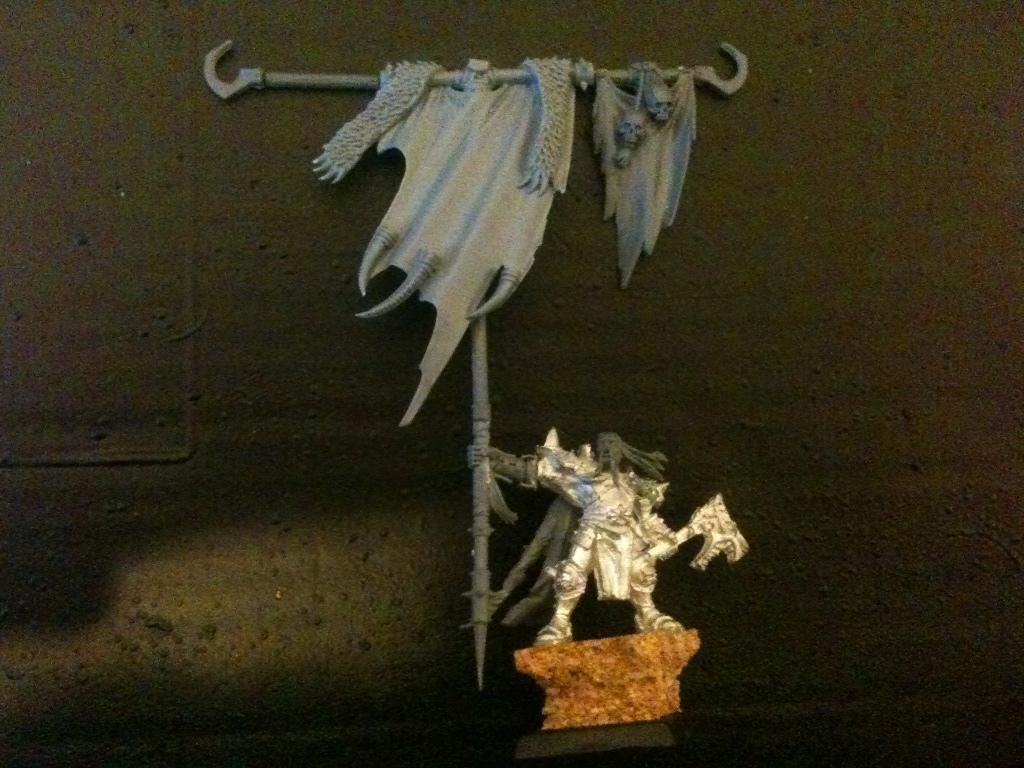 ---
i like them both im thinking im going to either get a Crom or an older model if i can find one i like for it so it stands out a bit i like the mounted idea but i also like the on foot look
---
I have a couple... Unfortunately they're not especially good pictures, but you get the idea.
My Warriors of Nurgle BSB is centered in this one: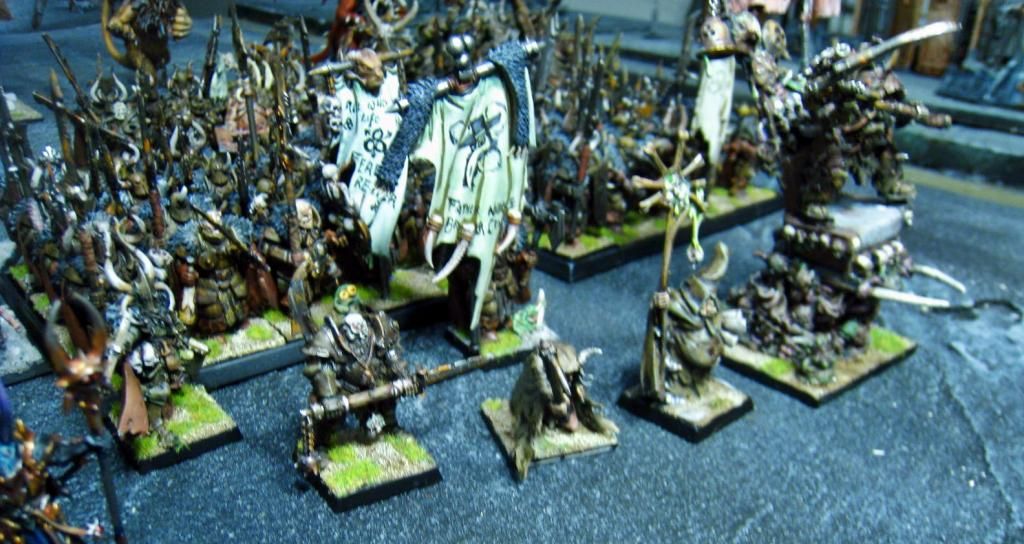 My Warriors of Khorne BSB on the right:
---
IN THE US? ASK ME HOW TO GET 10% OFF GAMES WORKSHOP PRODUCTS!


---
i would really love to get archaon on foot or harry the hammer for it... i feel like theyd make great centerpieces for the army

so my decision thus far is im going to use Crom as my BSB i will put him slightly elevated above my swamp on either a)large fell tree or b) large rock (maybe have a spring coming out from between two? dunno) since my DP is on rocks i figure ill use the log idea...

what would you suggest material wise for the standard pole? also i plan on making it out of greenstuff and having the design set into it (way outside of my skill range but i want to learn) any suggestions on this?
would it be possible to put it in his shield hand with the shield on or better to attach it on him somewhere else (plannequin maybe and just have it be part of it?) (small plannequin that follows him that just holds the standard?) full of ideas just looking for suggestions
---
Last edited by Dave T Hobbit; 04-23-13 at

03:43 PM

. Reason: Merged sequential posts
Lower Navigation
Warriors of Chaos BSB