J3FF - Filbot
---
Here is a little something I have worked on today, it was a joy to do something different.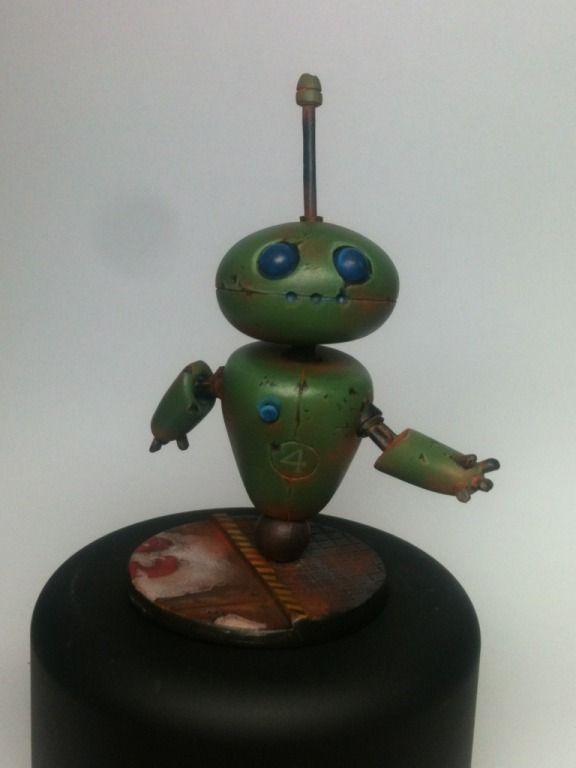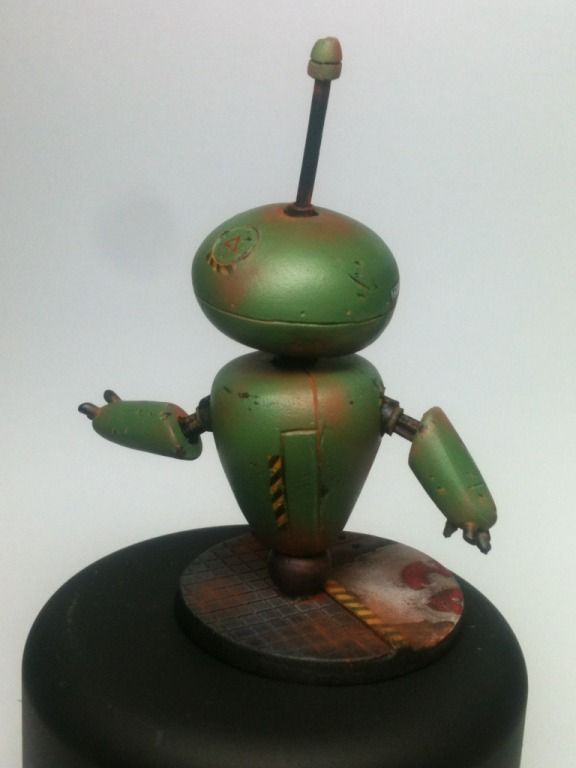 More pictures are on my facebook page -
Here
- should you wish to see more.
Regards
Warpath
---
That's really cool, and really cute too -where is the mini from? Awesome paint job well done
---
Me: To be honest im amazed there isn't a chaos god of not revising or at least chaos god of procrastination

MidnightSun: There will be, when enough people do it. Y'know when the Eldar were all engaging in their hedonism and Slaanesh ripped open the Eye of Terror with his creation? Slaanesh will have NOTHING on the God of Procrastination, and his vile minions will carve the galaxy asunder in a thousand year reign of blood.... Tomorrow
---
Looks cool what would you use it as or is it just a cool miniture, because it is cool well done
---
Da Golden Waaagh!
Quote:
Dakka dakka dakka dakka dakka dakka dakka dakka BATORK!!!
---
Cheers guys.
In answer to your questions, the site is
http://www.filbot.co.uk
- it's ex Eavy metal painter Fil Dunns new site.
As for a use, well its going to go in my cabinet though my girlfriend wants it for her desk at her work lol
Glad you like it, it was one of those relax and have fun pieces. But if you want one i'd do it quick as there are only 250 of them being made.
Lower Navigation
J3FF - Filbot