Crimson fists champion
---
Just looking for some critique before i really get into painting my crimson fists,
Thank you
Edit: no idea why its shown as a thumbnail and in my post like that. Doesn't normally happen like that.
CIMG4218_zpsab7aa7ed.jpg
---
current win rates;
csm 3/1/1
daemons 1/0/0
---
Last edited by Dave T Hobbit; 03-12-13 at

03:16 PM

. Reason: Added larger image
---
I think I am in love... That may be the prettiest Space Marine I have ever seen. Of course, I am a sucker for the blue and red color combo. My only petty critique would be that the R and D on his knees look a little bit rough, but knowing as little as I know about painting, I wouldn't know. Keep it up!
---
Thank you very much :D Free hand isn't my strong point as you can probably tell. Also the D is actually II, just the camera angle makes it look like a D.
Here is a pic where you can see the II properly,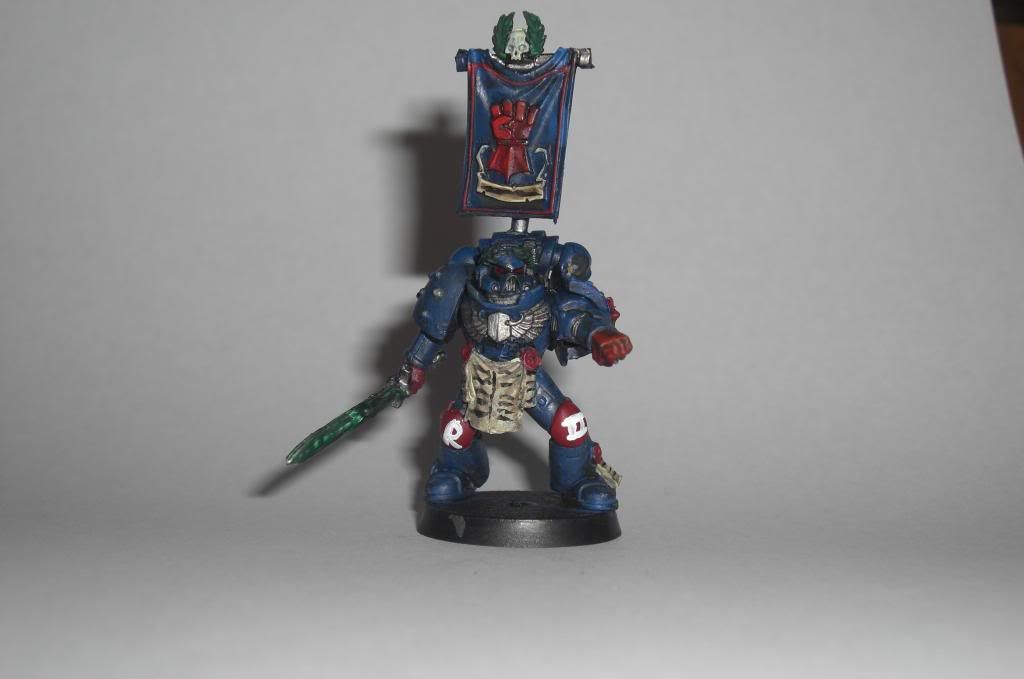 ---
current win rates;
csm 3/1/1
daemons 1/0/0
---
Ah, it looks better now that I know what it is!
---
The colors look good. Overall a good paint scheme.
I would suggest putting one or two more thin coats of blue and red. You can still see some of the black underneath.
I would practice my freehand for a while, because in my opinion, the knee pads completely bring down the overall quality of the model.
Lastly, I think you need a brighter red for the eyes the green on could use highlighting too.
---
He who fights by my side, shall be my Brother!
Knights of Terra
- Sternguard Ork Hunters
Space Wolves
- SM Special Ops Squad
Metal Wash
- Picture Gallery
Lower Navigation
Crimson fists champion