Senior Member
Join Date: Dec 2011
Location: Nova Scotia, Canada
Posts: 285
Reputation: 10

Help/ advice needed on a couple of models
---
I have been painting so much lately my brain is stumped so I was wondering if you guys could give any advice each model is between 60%-90% complete
Not sure what to do to his sword thinking of adding the burning effect to it since someone asked for a how to video but then what.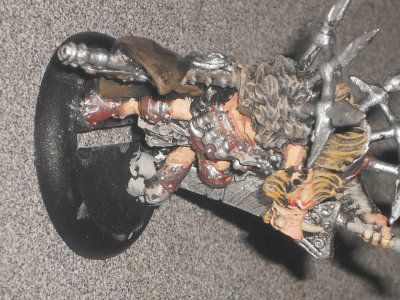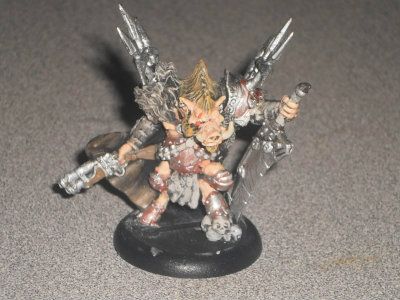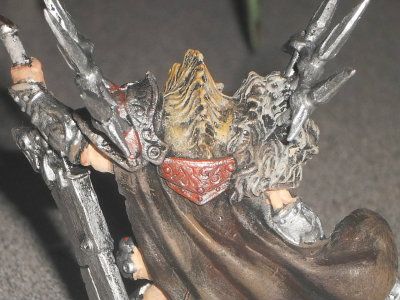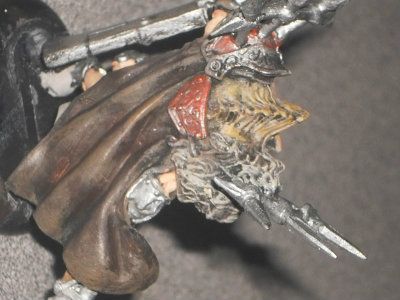 This is the giant spider from orks and I am not sure about a couple of things . Should I make the spiders coming from its butt the same colour as momma or something that will stand out more? Also what should I do with the spikes make them look like poison or bone or what?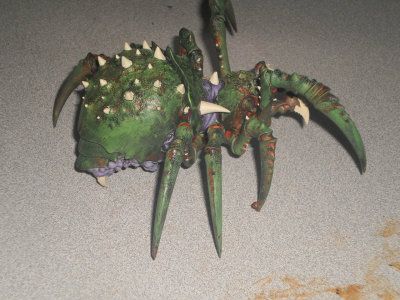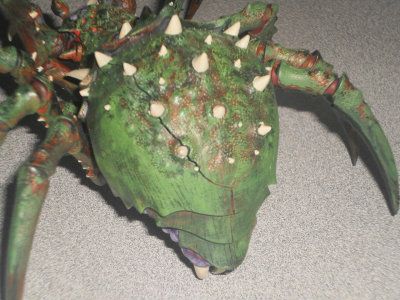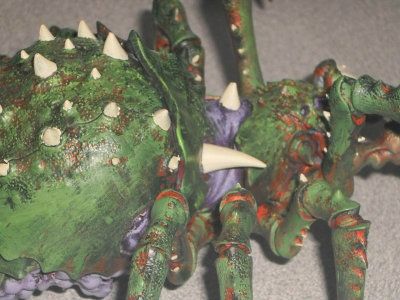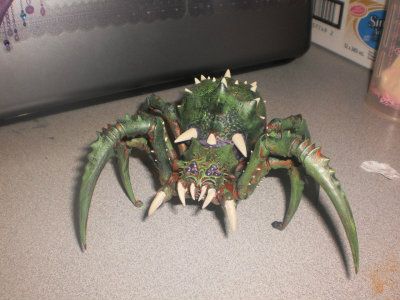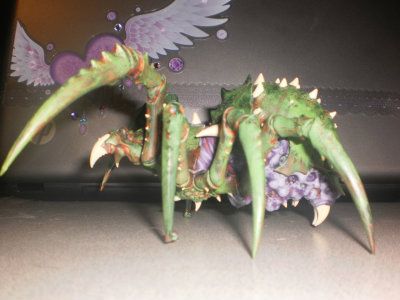 Also my green chaos knights got a upgrade I think well dif scheme far from done but working only on the green what ya think.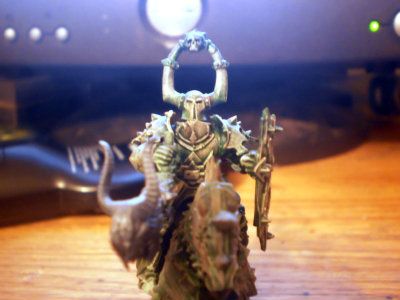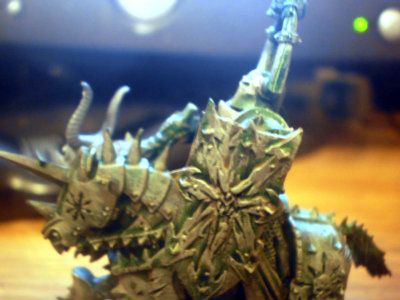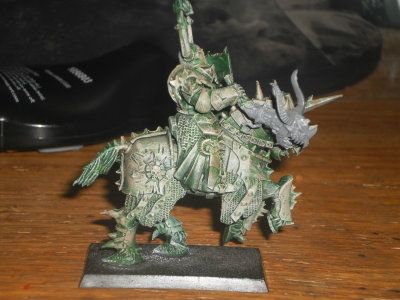 ---
Last edited by OgreChubbs; 08-01-12 at

03:51 AM

.
Senior Member
Join Date: Dec 2011
Location: Nova Scotia, Canada
Posts: 285
Reputation: 10

---
no one has any suggestions or tips? or even advice?
---
On the minotaur: not sure what you are asking really. Do you want advice on just the sword or beyond that? On how to do a burning look? Need a bit more clarity on that one.

Spider: the baby spiders should be similar so go with the same green but use a contrasting colour and give them a bit of a pattern to make them stand out. I would make the spikes look like bone, not poison. Going poison will mean introducing more green which might be too much.

Knight: the green looks alright but without knowing what you want to do with it or seeing more work done it is kind of hard to give advice on this one.
---
one thing I want is the ability to split my fire everywhere, it makes no sense that a squad of 10 guard or marines or whatever all have to fire at 1 target with everything, is the guy with the lascannon not smart enough to realize maybe he would be better off firing at the massive tank looming overhead instead of the little man no bigger than a squat running at him, or is that far too complex for the 10yr olds?
My Thousand Sons Project Log
My Warriors of Chaos Project Log
My Cryx Project Log
My Necron Project Log
---
For the sword I would just keep it as a simple metal sword. Maybe add some blood splatter to it. A flaming sword seems weird for that model.

For knight on the horse. It looks good, it could use a bit more contrasting colours on it. Picking out some of the metal parts in a bronze or gold colour would go a long way to making the model stand out more. Maybe a tad more highlights.
---
I used to roll the dice, Feel the fear in my enemy's eyes
Quote:
I'm afraid there's no authoritative source for thinking you're an asshole
Aramoro
Lower Navigation
Help/ advice needed on a couple of models