Puppetswar "Cyberbikes" and "Cyber Bases"
---
A few weeks back I ordered a set of three Cyberbikes from Puppetswar to be used as Tomb Blades for my Necron army. well, they arrived today...
Here you can see the three one-piece resin bikes, with the twin-linked weapons options below them...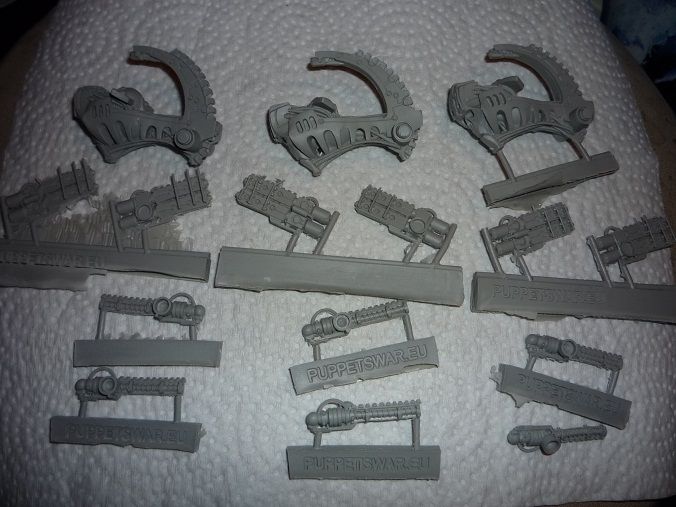 A close-up of one of the bikes...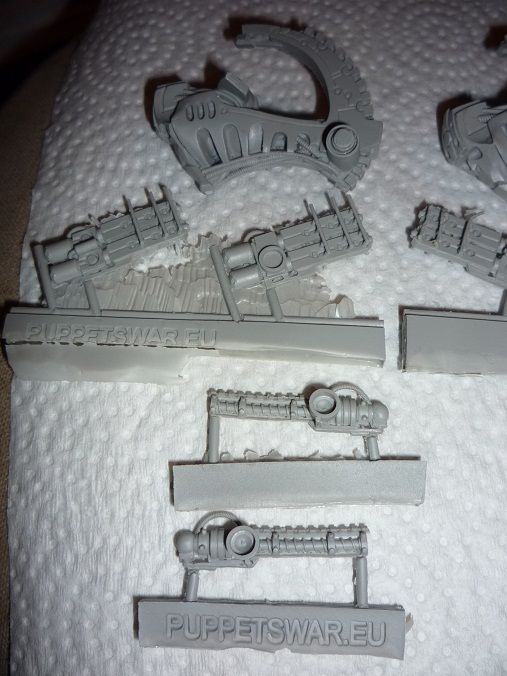 Head-on view of the bike. I rather like the idea of the "face" as psychological warfare...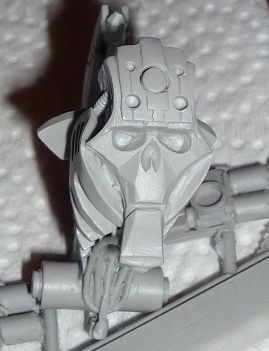 An assembled bike with what I've dubbed "the teslas". As my force contains NO Necron Warriors, I decided I could use Immortals as the pilots. That way, I can more easily explain and depict the 3+ armor upgrade. The Immortal legs fit on without cutting, while the spine needed to be trimmed a bit. The arms are simply arms removed from a Tesla carbine...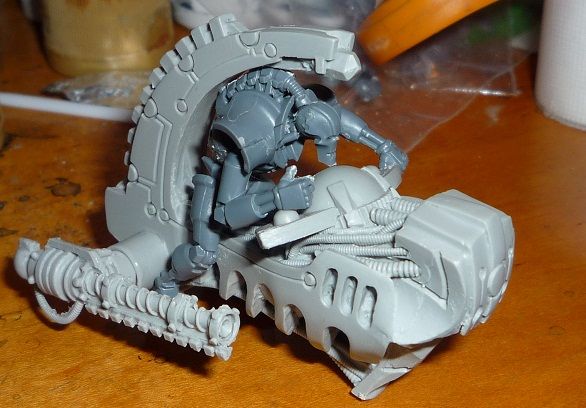 If you bought three Cyberbikes at once, Puppetswar tosses in three 40mm "Cyberbases". I'll probably paint them up as objective markers...

All in all, I'm rather happy with these, as they look more sturdy than the GW ones. They DO NOT come with flying bases, but it should be easy enough to rig some up, or even find some nice ones online...
---
They look cool Den ! Now get some paint on those bad boys lol :p
---
That I shall... I just need to get a decent flying base, first. The bikes are remarkably free of flash- something I'm not used to after dealing with GW finecast...
---
They look great Den, I much prefer them to GW's new ones. I look forward to seeing progress on these.
---
Regards,
Jake.
---
I agree with RC, I like these sculpts much better than the GW ones just released. Looking forward to seeing what you do with them.
---

Commissions, Project Logs, and Galleries
Follow me on Twitter: @MidgesWorkshop. You can aslo follow me on face book Here
---
---
Have guns, will travel...
Lower Navigation
Puppetswar "Cyberbikes" and "Cyber Bases"