Army Painting Challenge 2015-2016. Month Two, August.
---
Month Two of the July '15 - June '16 Army Painting Challenge.
Get cracking then!
---
Quote:
Originally Posted by
Jace of Ultramar
View Post
I think Tawa is a temporal entity that exists outside of the hobby/modeling timeline. Essentially, he's the Heresy Online equivalent of a Time Lord... which is kinda hilarious and frightening all at the same time.
"God-Emperor? Calling him a god was how all this mess started."
---
All right, lets do this! I will be painting Kytan, Daemon Engine of Khorne for my mandatory submission. If I make it on time, I might supply it with a named character I have yet to reveal.
---
All things Chaos: Nordicus's Chaos project log
(Updated March 7th '19)
---
a 10 man devastator squad, with 2 Heavy bolters and 2 Grav cannons. and a combi bolter.
Army Painting Challenge 2015-2016. Month Two, August.
---
---
Good to be green
Barks Dakka Ladz
: W3-D2-L3
Altansar Eldar
: W3-D0-L2

---
Last edited by Moriouce; 08-01-15 at

12:34 PM

.
Senior Member
Join Date: Jun 2009
Location: In a cell for revealing sensitive information regarding the Inquisition
Posts: 2,071
Reputation: 37

---
I was originally going to do a Sicaran for this month, but given that I'm only in the country for 8 days and can't spend every minute painting, I've gone for something more...manageable. So I will be painting a chaplain for my legion. Photo to follow
Edit: Here's my before photo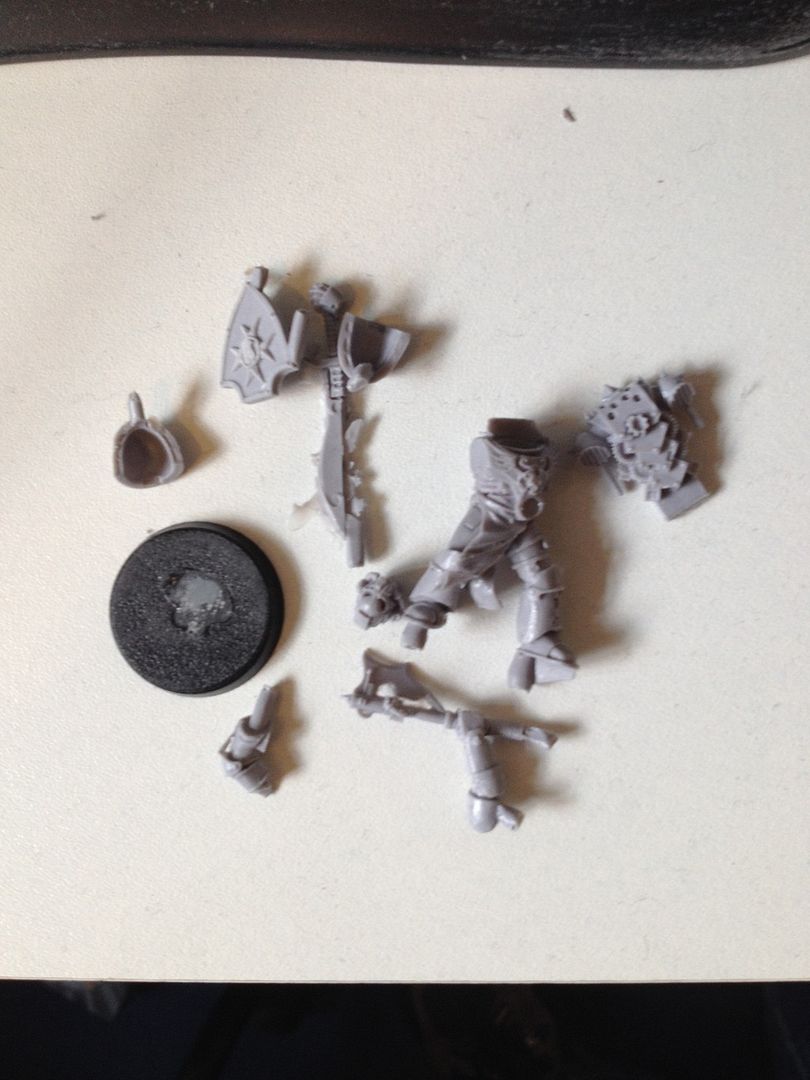 ---
My contribution to the Renegades saga
. Check it out
My growing IIIrd legion stuff:
17th Millenial (Homebrew Fluff)
-
"Children of the Emperor, death to his foes!" (Project Log)
Also my 30k tacticas, for those of you interested:
Crusade Army List tactica
-
Individual Legion tactica
Quote:
Originally Posted by
Angel of Blood
View Post
And for two fucking grand, I could buy enough rum and hookers to 'artistically' recreate the better part of Pirates of the Caribbean.

---
Last edited by Deus Mortis; 08-08-15 at

08:33 AM

.
---
More Green Tide, 30+ boyz in this unit, over half way there once this is done...
---
It's no Sicarian (something I won't be doing because I can't afford one for a while), but to celebrate the release of Age of Sigmar, I will make TWO mandatory entries for this month;
A 5-man unit of Stormcast Liberators, and a single Sydonian Dragoon. I will consider both of these mandatory entries for this month, and if I fail either of them, I will fail the month (in my own eyes).
Let the painting begin!
LotN
---
https://www.heresy-online.net/forums...red-souls.html
- The Kabal of Shattered Souls Project Log
http://www.talkwargaming.com/search/...Book%20Reviews
- Check out Talk Wargaming for reviews by Lord of the Night.
---
For me, Avenger Strike Fighter will be my primary, and a possible secondary will be a Militarum Deathstrike - if I have all the right bits! I'm also going to start work on Elspeth von Draken, but I don't know that I'll be able to do her justice in just this one month...
---
So for month two I am going to paint, you guessed it, another ten guardsmen.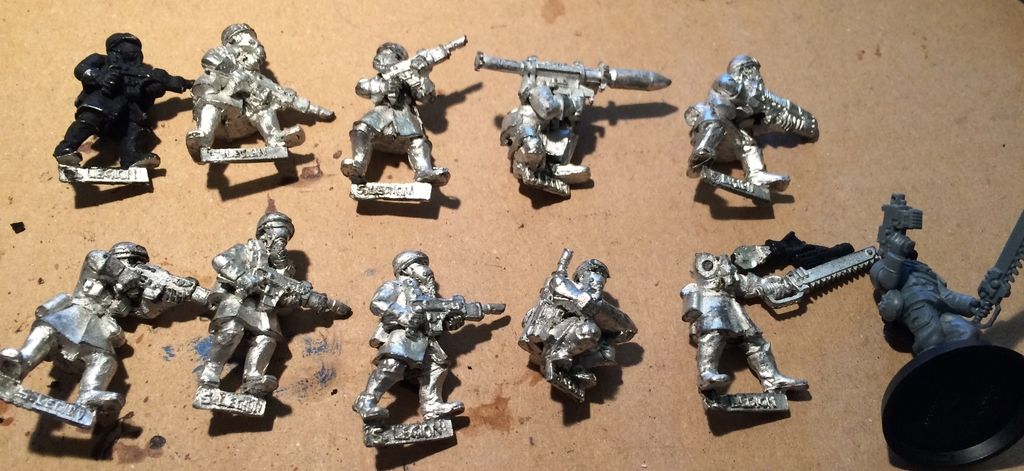 Now that i have the paint scheme down etc I might be able to fit in something else in the month, we will see. I am also trying to convert some steel legion guys into using mortars, because, well why not?
---
Lower Navigation
Army Painting Challenge 2015-2016. Month Two, August.
Posting Rules

You may not post new threads

You may post replies

You may not post attachments

You may not edit your posts

---

HTML code is Off

---