Tzeentch laughs at likely
Join Date: Dec 2009
Location: Inside my Head, Bristol, UK
Posts: 8,558
Reputation: 44

Army Painting Challenge - February 2015.
---
Ok guys, here's your February thread for the Army Painting Challenge 2014-2015. I'm posting it on Tawa's behalf; any issues talk to him, not me.
We're on the downward slope towards the end of the APC now, so let's keep it rolling!
---
Cheers, Dave!
Internet seems to be ok again now, not sure what the glitch was yesterday
Anyhoo, this month I will be doing the Type97 Medium Tank. Pic to follow
---
Quote:
Originally Posted by
Jace of Ultramar
View Post
I think Tawa is a temporal entity that exists outside of the hobby/modeling timeline. Essentially, he's the Heresy Online equivalent of a Time Lord... which is kinda hilarious and frightening all at the same time.
"God-Emperor? Calling him a god was how all this mess started."
---
Ill get something done this month. but with my entire hobby area packed up and all my minis put away it wont be much. Maybe a transport. or even a Character. Will figure it out when i have my hobby area sorted.
---

---
Ah damn I forgot AGAIN to get a shot before I applied a basecoat...
Leman Russ Squadron for me this month. After that, two empire duelists and then on to doing some tabletops!
---
It's time - Time for those bikes to be painted up!
I will be painting 12 bikes, with 4 weapon load-outs each and magnetized arms for the riders.
---
Man these vehicles are simple to crack out. 3 leman russ battle tanks to flesh out my Tank Company, done: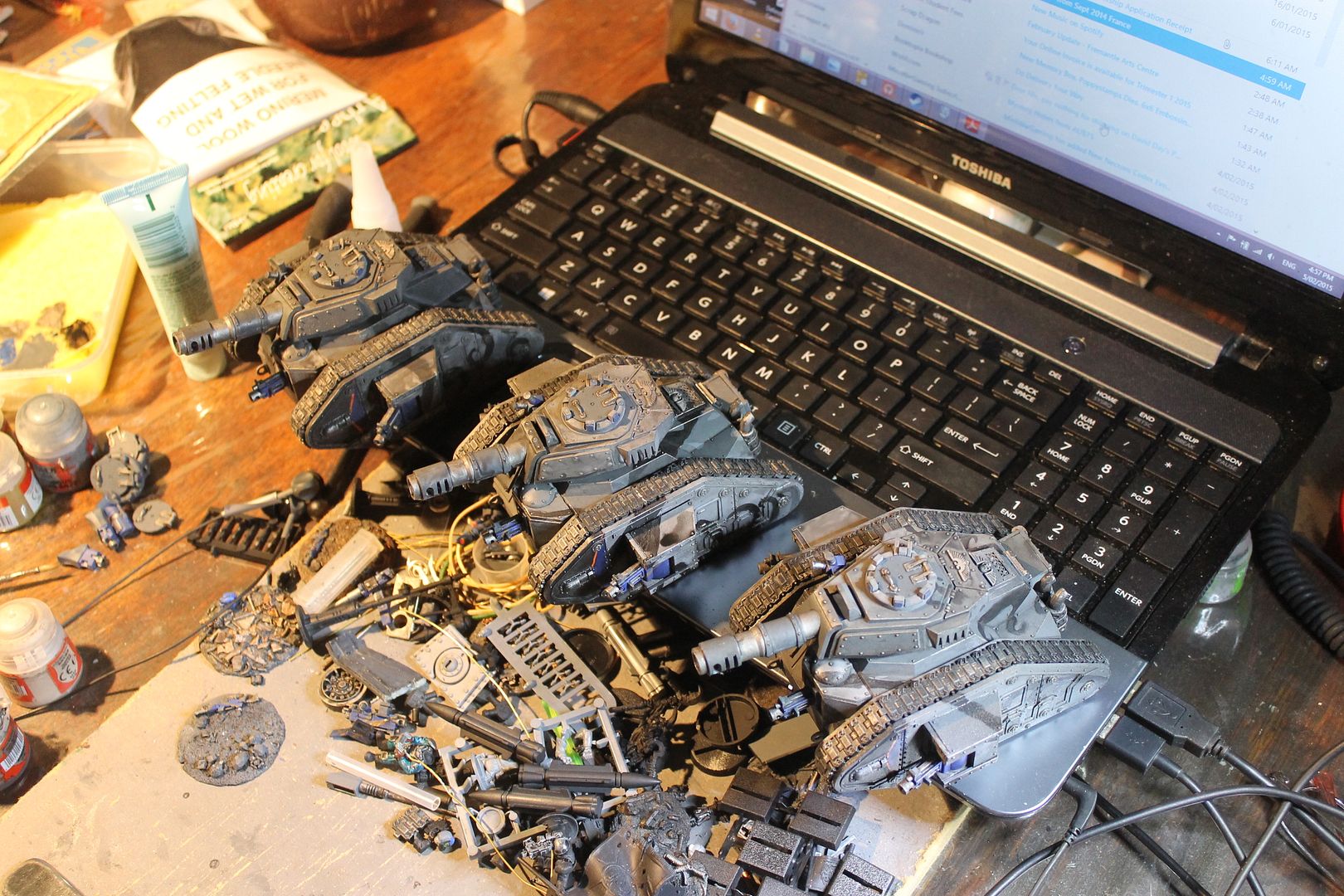 ---
I've got a handful of odds and sods I've been meaning to finish off that I'm going to enter into this month. I hope it's ok as it's not one complete unit but a bunch of miscellaneous models that need finishing up. it includes...

4x lootas made up from spares
1x painboy
2x big shoota boyz
2x Nobz
5x powerclaws to be magnetized and used with my nobz units.
---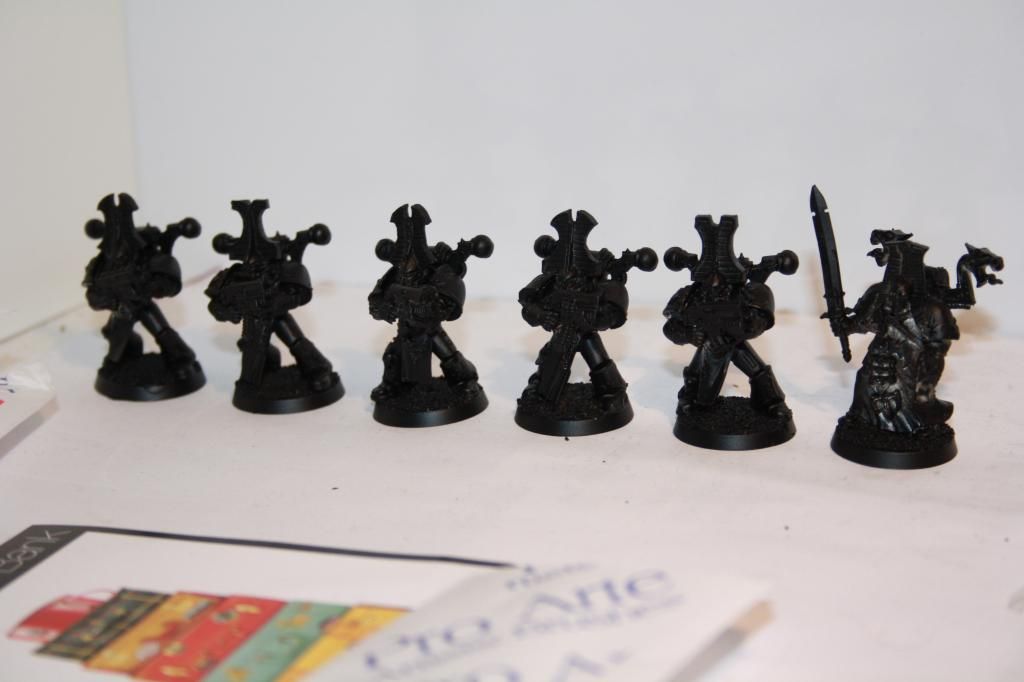 Thousand sons this month (sorry Nord kinda out of word bearers), would like some opinions on the test model I quite like it but still got some doubts. Done some before with the standard yellow but felt they got slightly cartoony so this was my attempted solution.
---
Personally I think the slightly more subdued gold and blue works well. I think yellow would be too garish.
---
Quote:
would like some opinions on the test model I quite like it but still got some doubts.
The golds work much better than yellow, and the blue / purple combo works very well. However, I would probably color the boltgun in another color, instead of blue, to create some contrast between the weapon and the model. Right now it's hard to seperate the model from the gun, and the blue becomes a bit too much.
If I were you, I would focus on the weapon and not the model. The model is perfect in my eyes.
Lower Navigation
Army Painting Challenge - February 2015.
Posting Rules

You may not post new threads

You may post replies

You may not post attachments

You may not edit your posts

---

HTML code is Off

---