---
Indeed. I envy your ability in many ways.
---
Alright Nord, bring the Chaos!
For myself, I just fulfilled a promise I made to myself when I decided to paint my Kasrkin squad in Inquisitorial colours - to make a commando squad for my guard! Actually, I have another 15 to do in a different paint scheme (mostly) for my airborne company, so perhaps I'll go above and beyond the one squad and two flyers this month...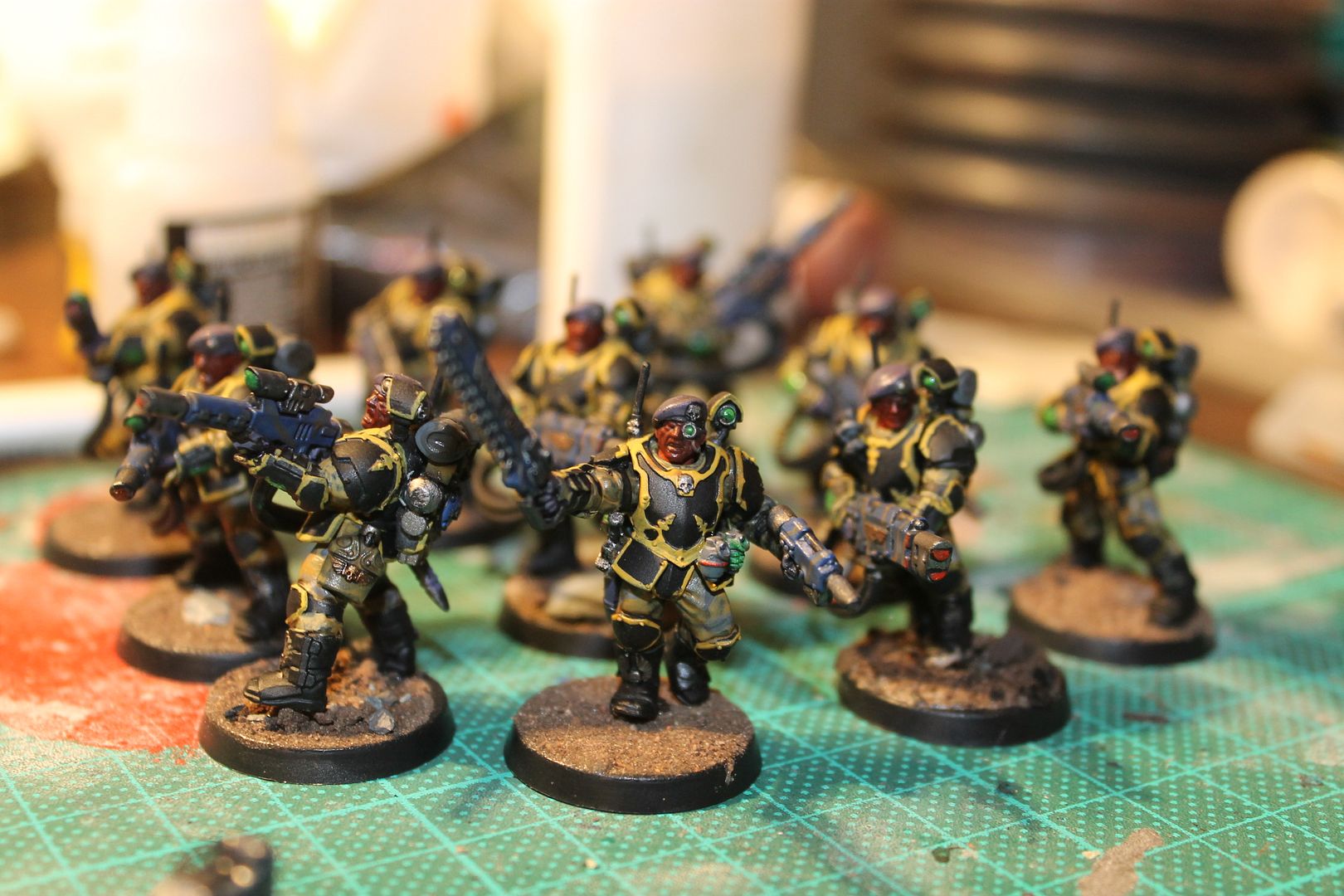 ---
Isn't it just a bastard when you finish painting something go to stick it together and the super glue has gone off!

Photo's will need to wait for a superglue run
---
15 more scions, a commissar and an astropath, for my air mobile company this time. Churning through these guys, but i'm not basing until i get that new basing kit for the urban board.
---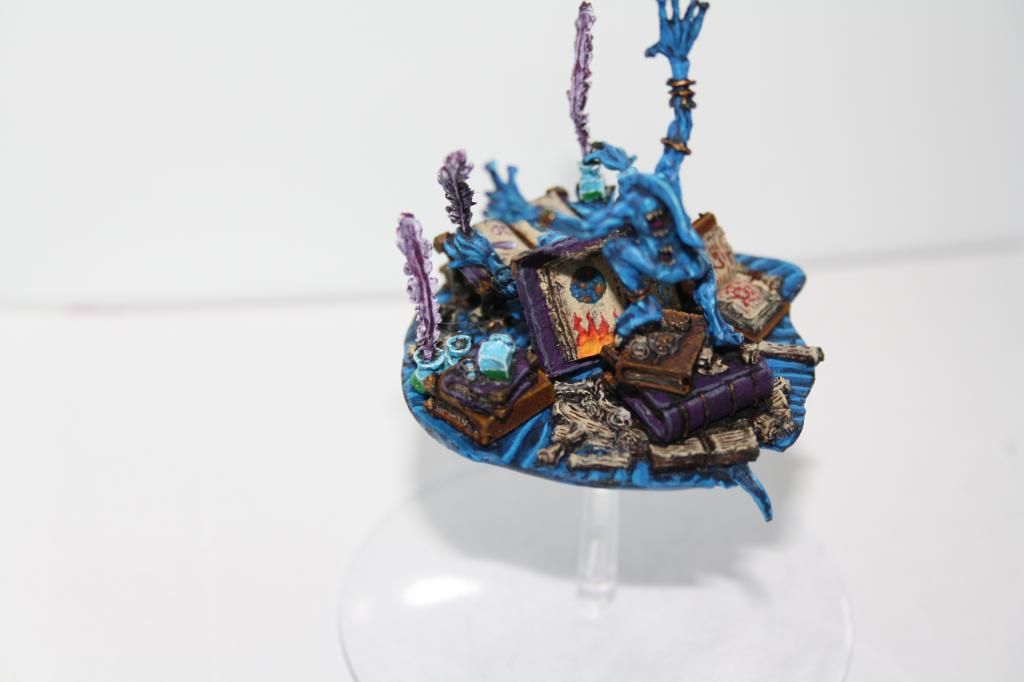 ---
Nice howzaa, love the books.
What happened to blue horrors?
---
Great stuff Howzaa!

In lieu of taking photos, i have been pushing hard to get some airmobile troops ready for apocalypse on saturday... so i am trying to have a trio of bullgryns, a second commissar and a vulture gunship to add to the list! 8-10 hours of uni lectures a week = 8-10 hours of painting, got to love part time off campus study.
---
Thanks for the nice comments from both of you, I really struggled with the finecast the horrors lacked the smooth lines so my shading went a bit to pot. They look a bit better than the pics but not huge amounts.

I actually like the bottom of the ray type thing the best but you never get to see it.
---
Last edited by Howzaa; 07-24-14 at

05:37 PM

.
Lower Navigation
Army Painting Challenge - July 2014
Posting Rules

You may not post new threads

You may post replies

You may not post attachments

You may not edit your posts

---

HTML code is Off

---