Army Painting Challenge - Febuary 2014
---
The new thread for the challenge.
---
Your toast has been burnt and no amount of scraping will get rid of the black bits.

Senior Member
Join Date: Jan 2012
Location: Sunspear or Meereen, I guess.
Posts: 951
Reputation: 9

---
Frostheart Phoenix for me this month. This is going to be the last big entry for me this year - if this month is going to be tough, the others are going to be murder.
Also, why is it so easy to break models' heads off by dropping a spray can?
Junior Member
Join Date: Mar 2013
Location: Scotland
Posts: 15
Reputation: 1

Feb entry
---
Cant believe I've stuck to this every month so far!!!

Staying with Tau again this month as not got many units left to paint.
And as i have a week off this month i'm going go big with a unit of 20 kroot.

Been ill the whole of my holidays so got no painting done, going to have to use one of those real life cards
I hang my head in shame but will catch up next month.
---
Last edited by emissaryofdark; 02-28-14 at

09:19 AM

.
Senior Member
Join Date: Oct 2010
Location: In the basement, surrounded by Woodland Scenics packages.
Posts: 614
Reputation: 5

---
Placeholder for my entry. A High Elf Great Eagle. Gotta do some web browsing to look at eagle pics before I start.
---
---
Taking a break from Minos this month, need to, if I paint another bronze mini I think I'm going to scream (painting over 75 of them in 10 months will do that to you). Doing Penal Legion instead. This month it is a Company/Platoon Command Squad:
---
Im having a month off this month. All my weekends are booked so theres not enough time to finish a unit. I will build and undercoat March's entry instead.
---
having failed for the first time to produce a completed monthly project ( 3 man Raven wing). i will finish and add 3 more Raven wing, 2 squads in a month.. if i'm allowed of course.
RLC recovery?
---
Have to re-enter my second entry from last month as they never got a look in, if that is okay
---
---
Placeholder for one Grey Knight Grand Master.
Edit*
OK! Basecoated and ready to go!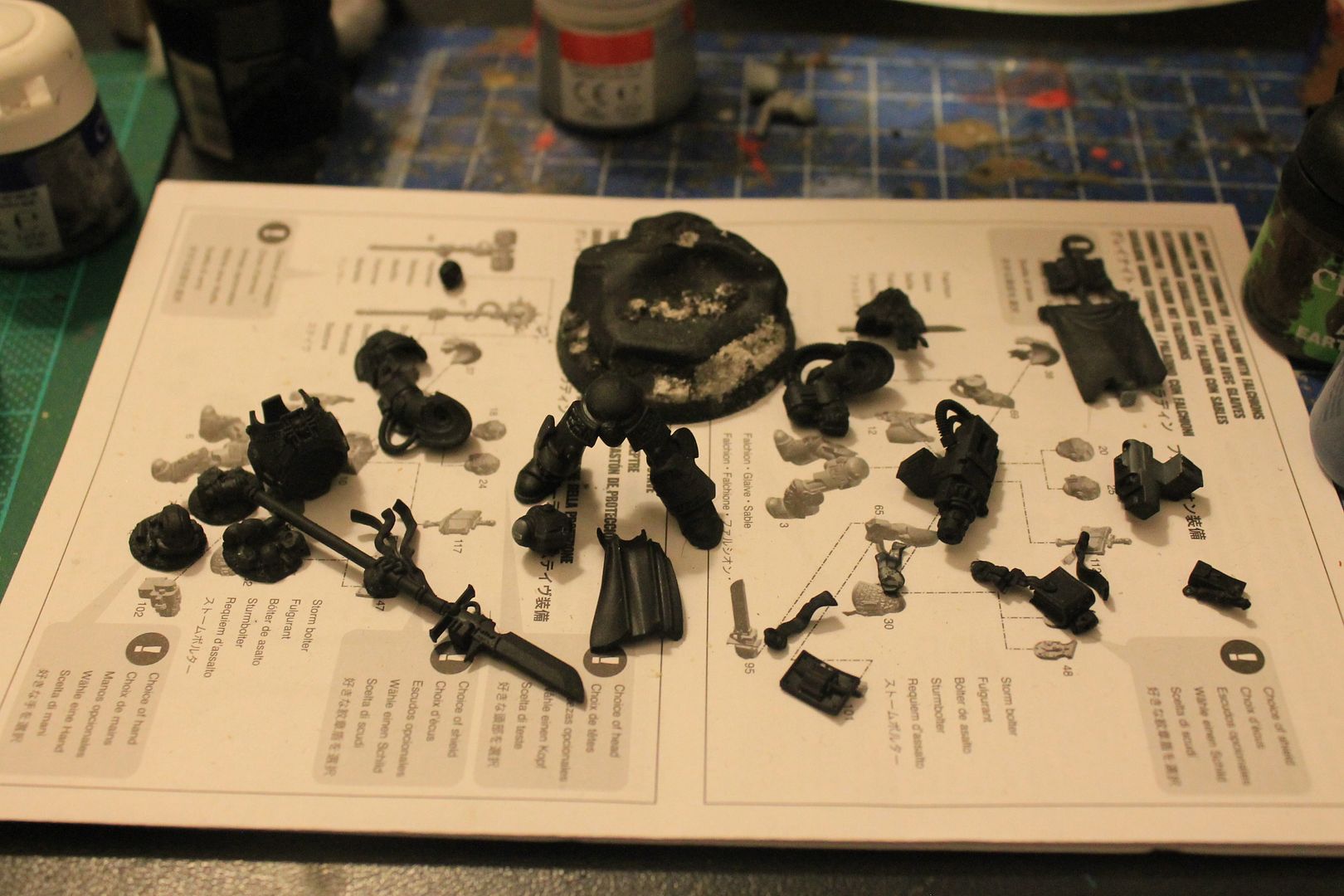 Done.
I panicked and did it all super quick, so now I think I'll do something else... maybe some paladins to make the most of that terminator box I just plundered?
---
Last edited by Iraqiel; 02-09-14 at

01:04 AM

.
Lower Navigation
Army Painting Challenge - Febuary 2014
Posting Rules

You may not post new threads

You may post replies

You may not post attachments

You may not edit your posts

---

HTML code is Off

---