---
Quote:
Also, please excuse the bad undercoat. I believe the effect is called 'paint can running on empty'.
looks like hes been riding through a snow storm.
Senior Member
Join Date: Jan 2012
Location: Sunspear or Meereen, I guess.
Posts: 951
Reputation: 9

---
Quote:
Originally Posted by
Ring Master "Honka"
View Post
looks like hes been riding through a snow storm.
If only he could.
---
Quote:
I'll make an announcement nearer the time when I start the next one.
Count me in when you do, H. And I'll try to complete more than one unit this time!
---
Quote:
Originally Posted by
Jace of Ultramar
View Post
I think Tawa is a temporal entity that exists outside of the hobby/modeling timeline. Essentially, he's the Heresy Online equivalent of a Time Lord... which is kinda hilarious and frightening all at the same time.
"God-Emperor? Calling him a god was how all this mess started."
---
A double month....but you won't let me benefit from an additional unit. Well i'm gonna do it anyway, you don't own me, i'm not a part of your system. (Grimzag throws a muffin on the ground and stomps off)
Units for this month, as i've banned myself from painting greenskins this year, will be a Vindicator and Captain for my white panther space marines.
Vindi: Not even assembled yet
Captain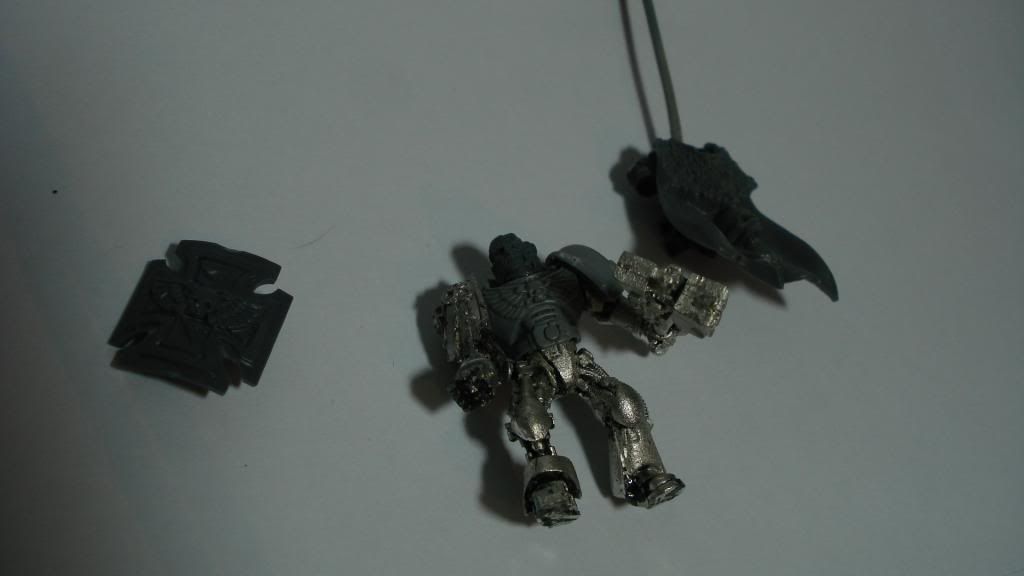 Asmodus Jan14
---
More Dark Vengeance Dark Angels... Ravenwing#2
---
Aiming to complete these two units this month: Vindicator and 10 Daemonettes.
Upside-down when I upload it to imgur but not when I view it in my computer library. Odd. I would suspect it has something to do with how I was holding the iPhone when I took it...
Senior Member
Join Date: Oct 2010
Location: In the basement, surrounded by Woodland Scenics packages.
Posts: 614
Reputation: 5

---
I am going to try for a twofer now that the holidays are over.
First up- 10 more Sword Masters: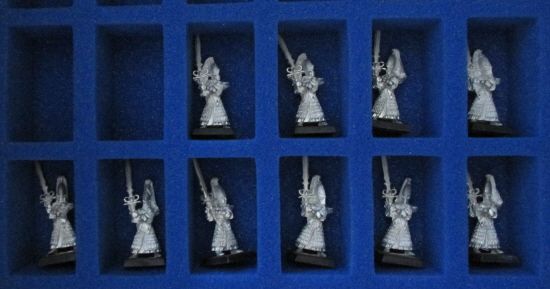 Second- A Bretonnian trebuchet: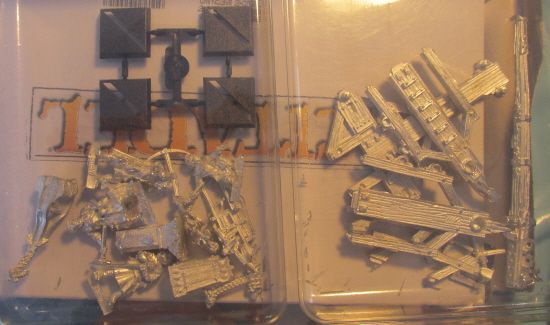 Stay on target...
---
Junior Member
Join Date: Mar 2013
Location: Scotland
Posts: 15
Reputation: 1

I think i can manage another 2
---
Santa was not nice to me and lost all of the models i asked for so i need to stick to my Tau (again!)

going to go for 2 x 5 man squads of pathfinders, one with 3 rail rifles and one with 3 ion rifles.

pics to follow

all done with time to spare!!!
---
Last edited by emissaryofdark; 01-26-14 at

07:04 PM

.
---
pic 1, a heavy bolter dev squad
pic 2, a wee land speeder,
---
Lower Navigation
Army Painting Challenge - January 2014
Posting Rules

You may not post new threads

You may post replies

You may not post attachments

You may not edit your posts

---

HTML code is Off

---