Army Painting Challenge - September 2013
---
OK this is a new Septembers thread.

To celebrate the release of Space Marines, which start witht he same letter as this month I am making this a double entry month.

If you enter 2 units you can redeem one of your alread used month passes. Note you cant get an extra pass if you have not used any yet.

Best of luck.
---
Your toast has been burnt and no amount of scraping will get rid of the black bits.

Junior Member
Join Date: Mar 2013
Location: Scotland
Posts: 15
Reputation: 1

back to the dark elves
---
after painting all that tau last month i thought i will take it easy this month.

im going for 2 characters and 2 units of mounted troops.
cold one riders and dark riders with conversions for the command groups
character on each one of the mounts.
im not painting the standard bearer unless i get the time.

at the last minute they are done!!!!!
---
Last edited by emissaryofdark; 09-30-13 at

01:15 PM

.
Senior Member
Join Date: Jan 2012
Location: Sunspear or Meereen, I guess.
Posts: 951
Reputation: 9

---
Some High Elf Archers this time around. Let's not almost fail again like last month, shall we?
---
My entry this month: a Vindicator.
Second entry (operating in the assumption that the very first month, the squad I posted to the next month only an hour after the first thread was locked ended up not counting, so I'm hoping to earn that back): my homemade Daemon Prince:
---
CSM Plog
,
Tactica
What sphinx of plascrete and adamantium bashed open their skulls and ate up their brains and imagination? Imperator! Imperator!
---
Last edited by Mossy Toes; 09-02-13 at

04:59 PM

.
---
Hopefully I will be able to get both my units of Thallaxii done this month...
Although having not yet used a RLC... do I need to?
OF COURSE! As I have a tournament on the 5th of October...!
Here are a few pictures of the first one I have built (packing a Cyclone)- these will be used as Cybernetica 'counts-as' for additional terminator squads - seeing as I already have one, and the Iron Hands aren't supposed to have any... but are known for using Cybernetics and AI units...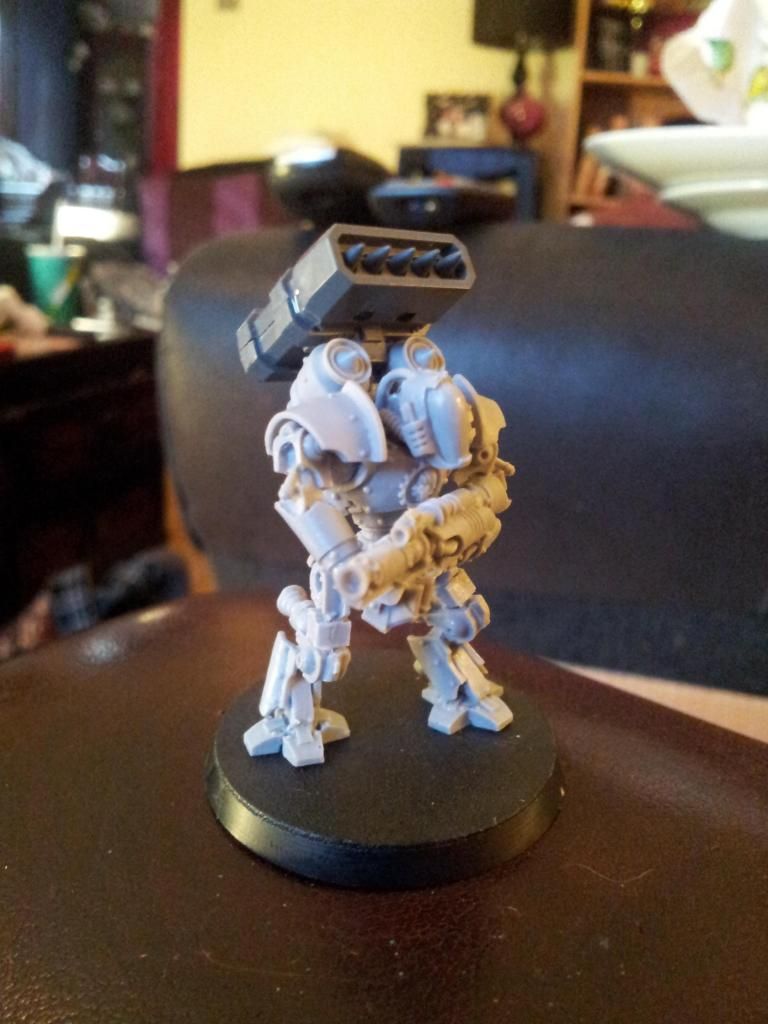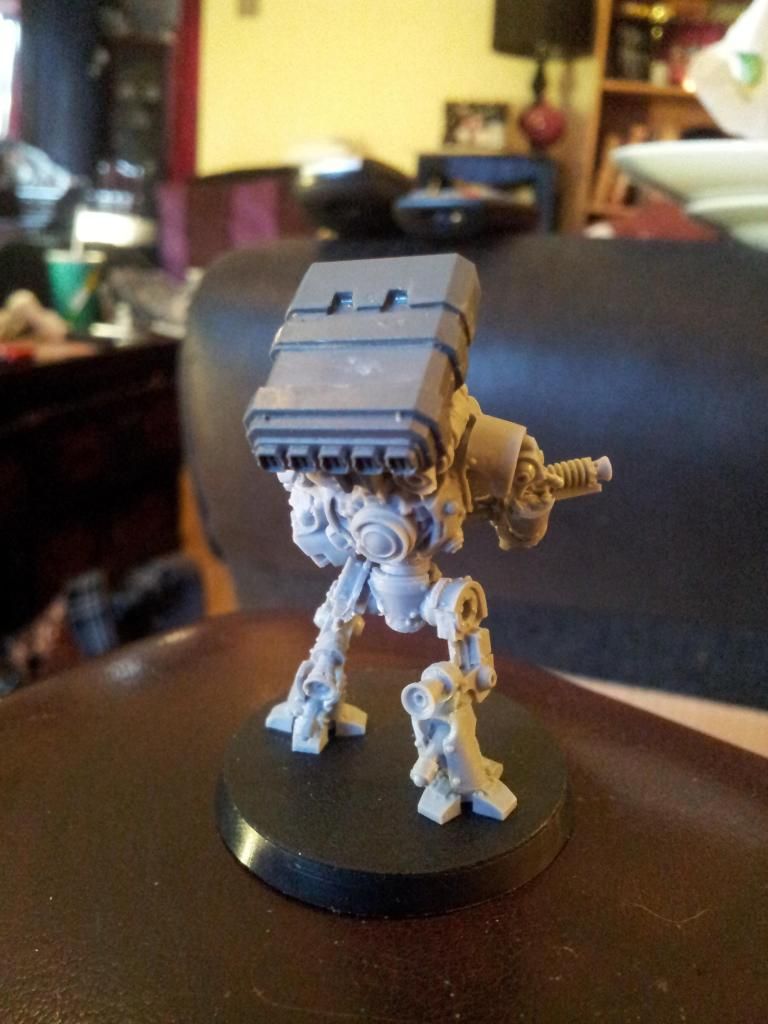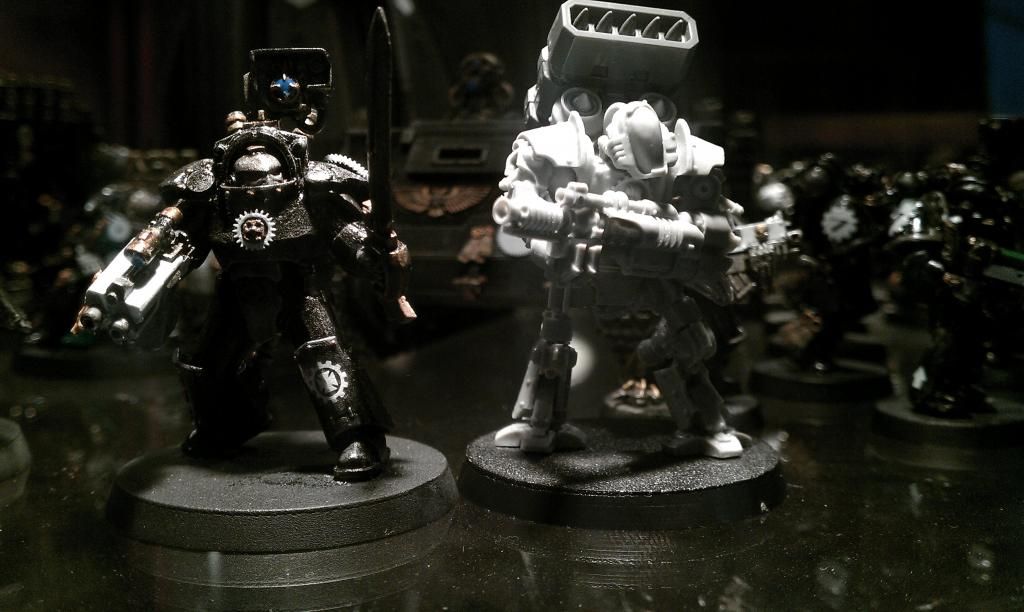 Humakt - as I am currently using the Dark Angels Codex, but want to add some Ally units from the new SM Codex - does that count as my 2nd army?
---
PDC Gaming Webstore Now OPEN!
---
First unit this month will be a squad of terminators. Second unit tbc later on, depending on what I have for free time.
---
Gonna take a second shot at these guys, and redeem last month's RL card with a Cadre Fireblade, which I will get a pic of later.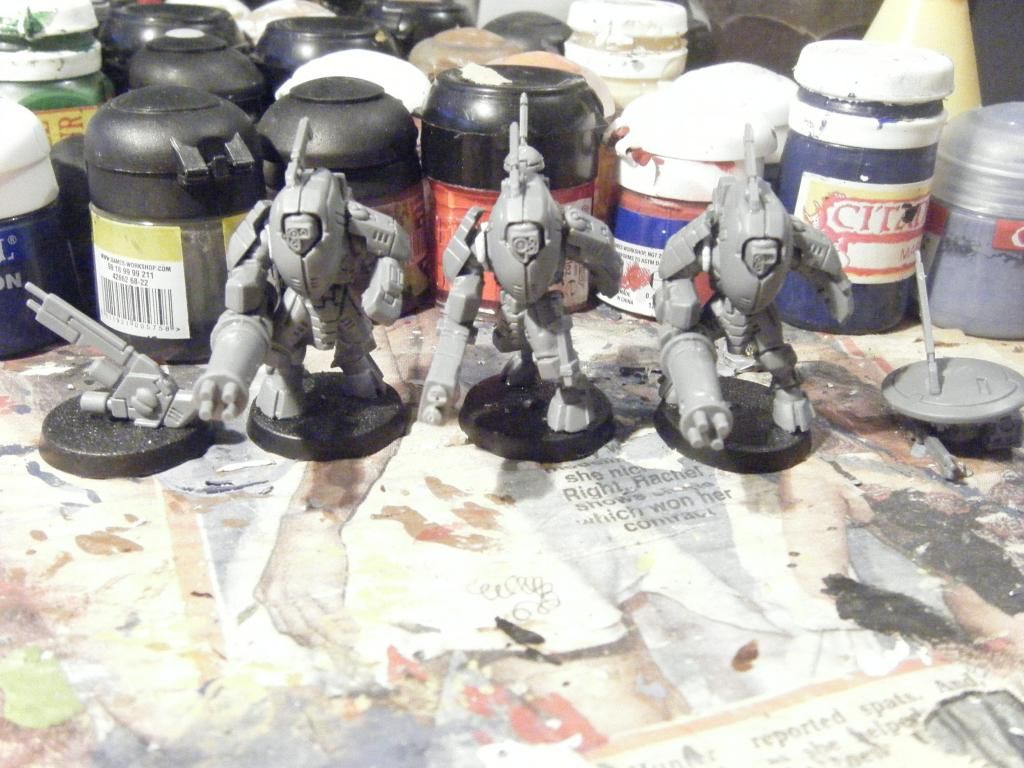 EDIT: Finally got around to getting a pic of the fireblade posted.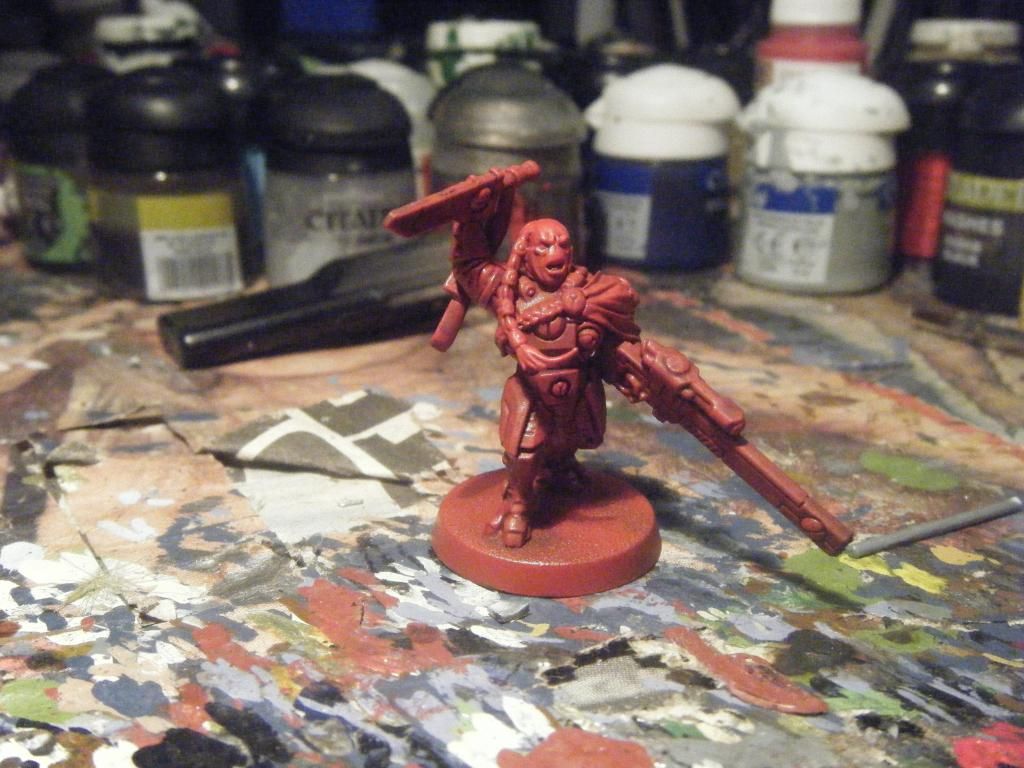 ---
Last edited by Khorne's Fist; 09-12-13 at

10:02 PM

.
---
Question Humakt: I believe I stated marines was going to be my first army and my Harlequins as my second. However, I have never actually painted a marine yet for this and only done the Harlies. So my Question, can I change my "first" army to Harlies and change my "second" army to my WFB Empire?
*edit* - Well at this point better to ask forgiveness than permission.
Here is my first unit for the month, a unit of Empire Archers using the old Battle Master figures. Models are ugly as sin and I didn't clean up my mold lines like I should, but they are table-top ready:
Before:
After
**Edit 2**
Here is my second unit for the month. A unit of Empire Crossbowmen to go with the Archers.
Before:
After:
---
Servants of the Laughing God
(Harlequin Themed Eldar Army)
First Eastern Mirage Corps
(C:SM)
I am the Evil Project Log
(All my work since restarting the hobby)
The Crusade of Morr
(WFB Empire Battle Reports)
Dem Bones
(Dice Rolling Program)
---
Last edited by iamtheeviltwin; 10-05-13 at

05:01 PM

.
Lower Navigation
Army Painting Challenge - September 2013
Posting Rules

You may not post new threads

You may post replies

You may not post attachments

You may not edit your posts

---

HTML code is Off

---